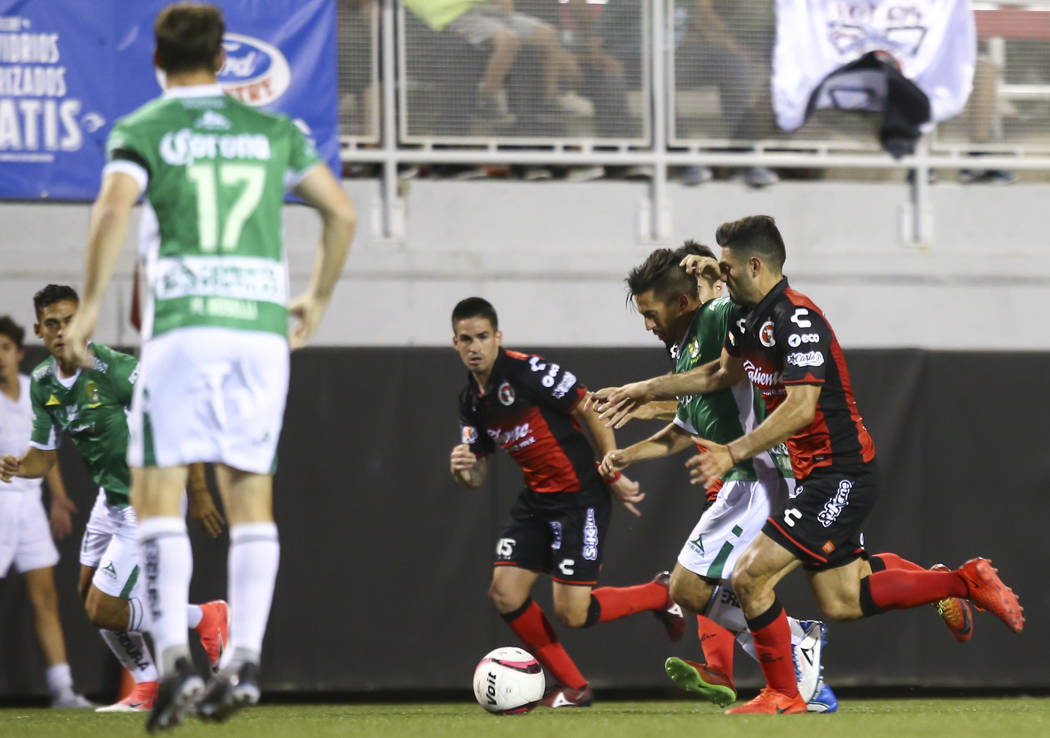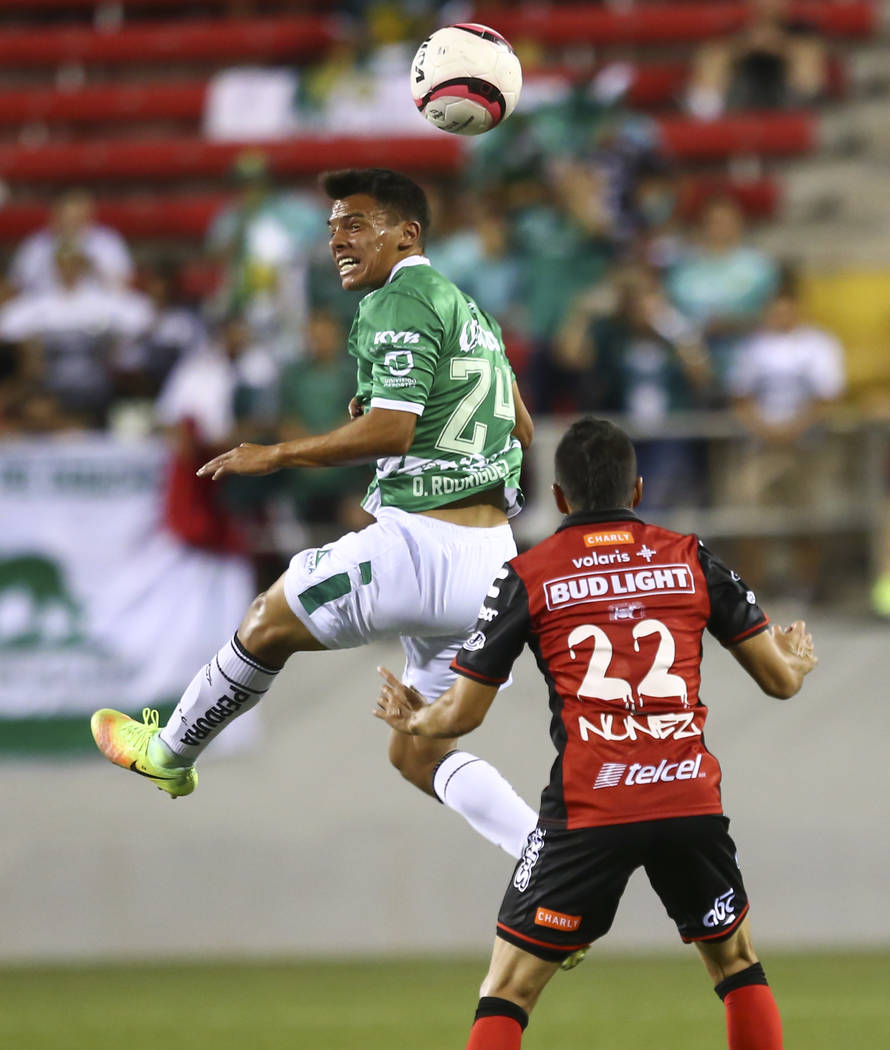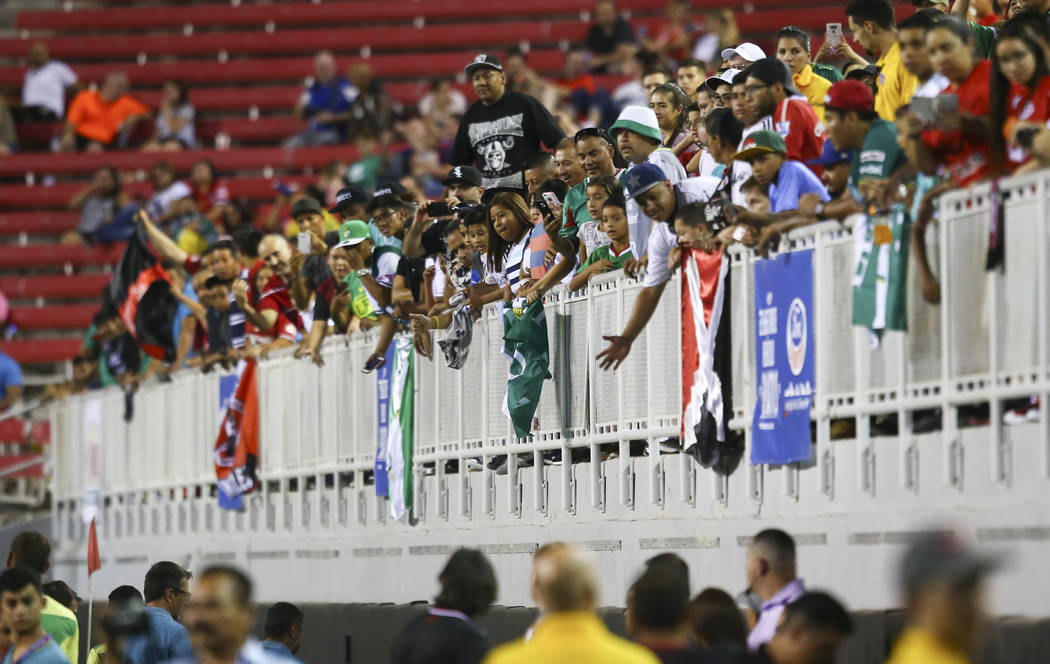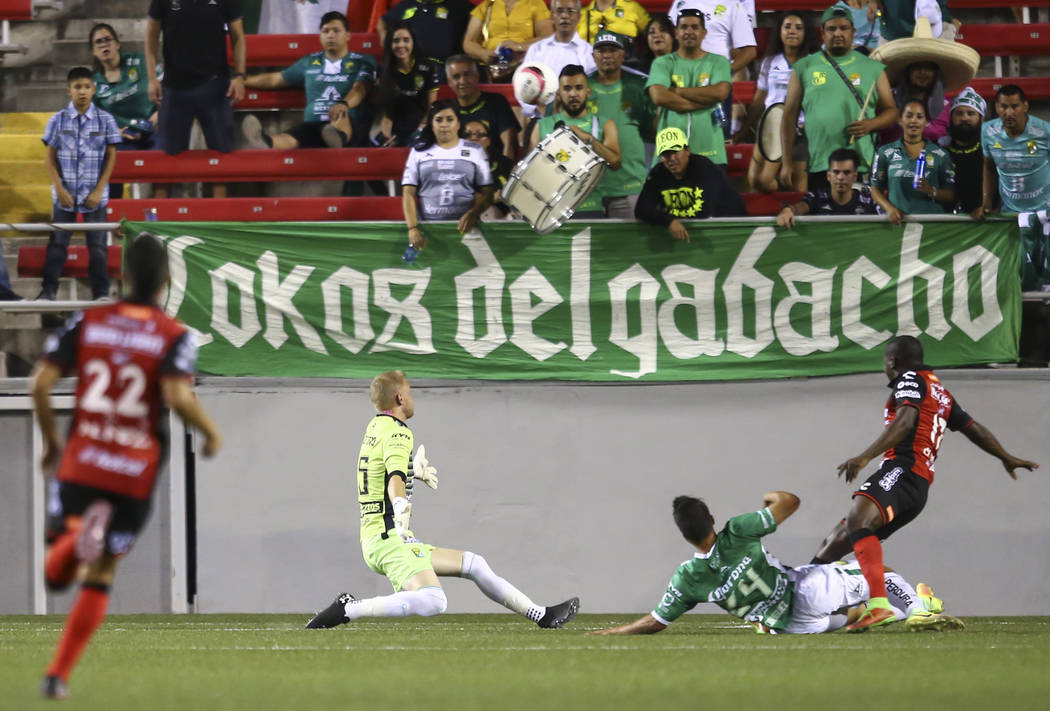 Las Vegas was the place to be Saturday night, as nearly every notable indoor venue hosted a grand event.
The Thomas &Mack Center and Cox Pavilion were crawling with NBA all-stars and celebrities as the NBA Summer League was a sellout.
Fight fans witnessed UFC 213 at T-Mobile Arena, and hip-hop heads were treated to a J. Cole concert at the MGM Grand Garden Arena.
As for Las Vegas' only stadium, at least until the new Raiders/UNLV stadium is built, it also had an event, but it was missing the glitz, glamour — and fans.
Liga MX club teams Tijuana and Leon played in front of a scant crowd during a soccer exhibition match held in scorching weather at Sam Boyd Stadium.
It was 107 degrees when the match started at 8:34 p.m. with empty stands outside of the first 10 rows behind the sidelines. The official attendance was not announced.
Tijuana won 4-1 on penalty kicks.
Sprinkles of green jerseys were visible in support of the historic Leon squad from Guanajuato, Mexico, with seven Liga MX titles. A handful of Leon fans tailgated before kickoff with plenty of room in the parking lot.
Support for the club near the San Diego border wasn't as strong, but a group of Xolos faithful stood in the right corner of the stadium without shirts on.
After a lackluster, scoreless 57 minutes, a brawl between Tijuana and Leon fans broke out.
The uneventful summer friendly was the opposite of February's Mexico-Iceland match, which produced a majestic evening at Sam Boyd before a crowd of 30,617.
Las Vegas has longed for a professional soccer franchise, but the lack of an indoor stadium, along with many other factors, has kept the city out of the mix as Major League Soccer continues to expand.
Las Vegas, however, is close to landing a club with the United Soccer League, which serves as a minor league for MLS.
Contact Gilbert Manzano at gmanzano@reviewjournal.com. Follow @GManzano24 on Twitter.