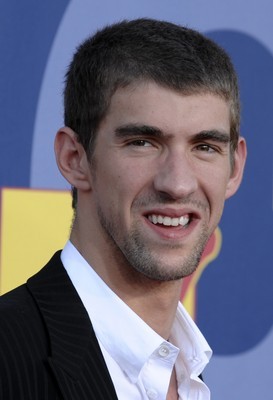 It's not often that Nike runs from a fight. But in the battle of high-tech swimsuits, give Speedo a victory by technical knockout.
Nike announced it's getting out of the elite swimwear business. The company will continue to provide swimwear for colleges and sell to traditional retail customers. But it will not compete against the likes of Speedo to get its "swoosh" on the world's top swimmers.
"We will not invest in next-generation swim innovation, which is not in line with our stated category growth strategy," the company said in a statement.
CNBC reported that Nike might be halting its swimsuit development after a showdown at the Beijing Olympics. Nike lost some of its edge at the Games when Speedo stole the spotlight with its LZR Racer suit. According to Speedo, of the 77 world records set since the release of the suit in February, 72 have been in the LZR Racer. And it also was worn by Michael Phelps as he won an Olympic-record eight gold medals in Beijing.
Nike denied that its decision was because of Speedo's success, saying it was a "direct result of our long-term growth strategy focusing on the areas where we can have the largest growth."
• NO GM ADS — Here's a sure sign the country is going through tough economic times: General Motors has decided not to buy any Super Bowl television ads.
GM spokeswoman Kelly Cusinato said while the company will remain a sponsor of the NFL and will probably air ads before and after the game, it will not buy time during the game.
"We're in the midst of cost cutting," Cusinato said. "We're scrutinizing all of our programs and all of our media spending, so in the midst of that, we decided against it."
The decision also was based on the fact that the automaker won't have a major vehicle launch to promote at that time, Cusinato said.
Despite a soft advertising market, NBC hasn't had trouble finding other takers for the 2009 game. The network said this month it had sold 85 percent of its available slots, with a dozen 30-second commercials going for $3 million apiece. At that time, only about 10 slots remained.
• WHIP ACTION — In the wake of the Eight Belles tragedy at this year's Kentucky Derby, there has been talk in thoroughbred racing about changing the way whips are used by jockeys. In Kentucky, that has extended to harness racing, with new rules for standardbreds that state officials say are the nation's toughest.
The measure bans certain kinds of whips and riding crops that have a snapper — strands of material at the end that can leave welts on horses. One-handed whipping by a driver also will be banned.
"Abusive whipping has become a cancer within our sport," commission member Alan Leavitt said. "Until we get rid of it, it's going to be impossible to gain the fans to replace the ones we've lost to attrition."
The standardbred whip rule changes will go into effect next spring. A driver could be suspended 10 to 30 days and fined $100 to $13,000 for one-handed whipping. Using a whip with a snapper can result in a suspension up to one year and a fine up to $20,000.
COMPILED BY STEVE CARP REVIEW-JOURNAL