Hill: Raiders punter puts positive spin on snapper's departure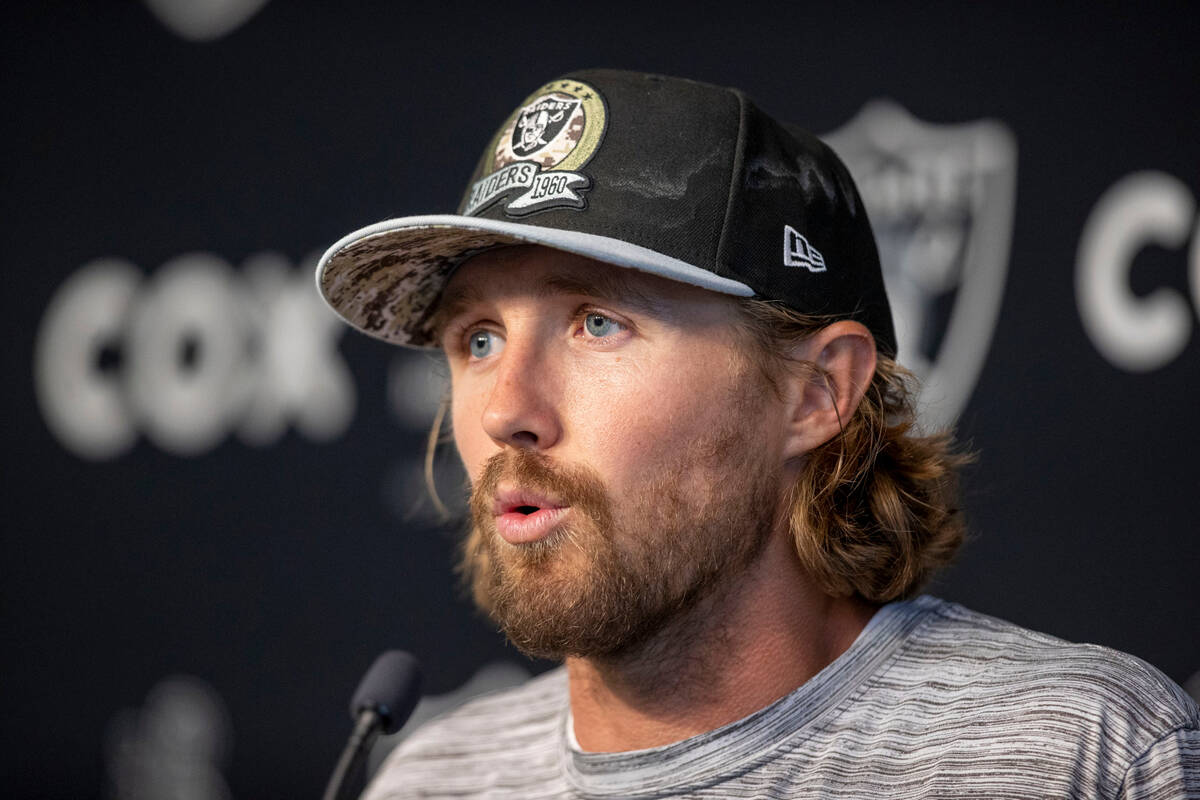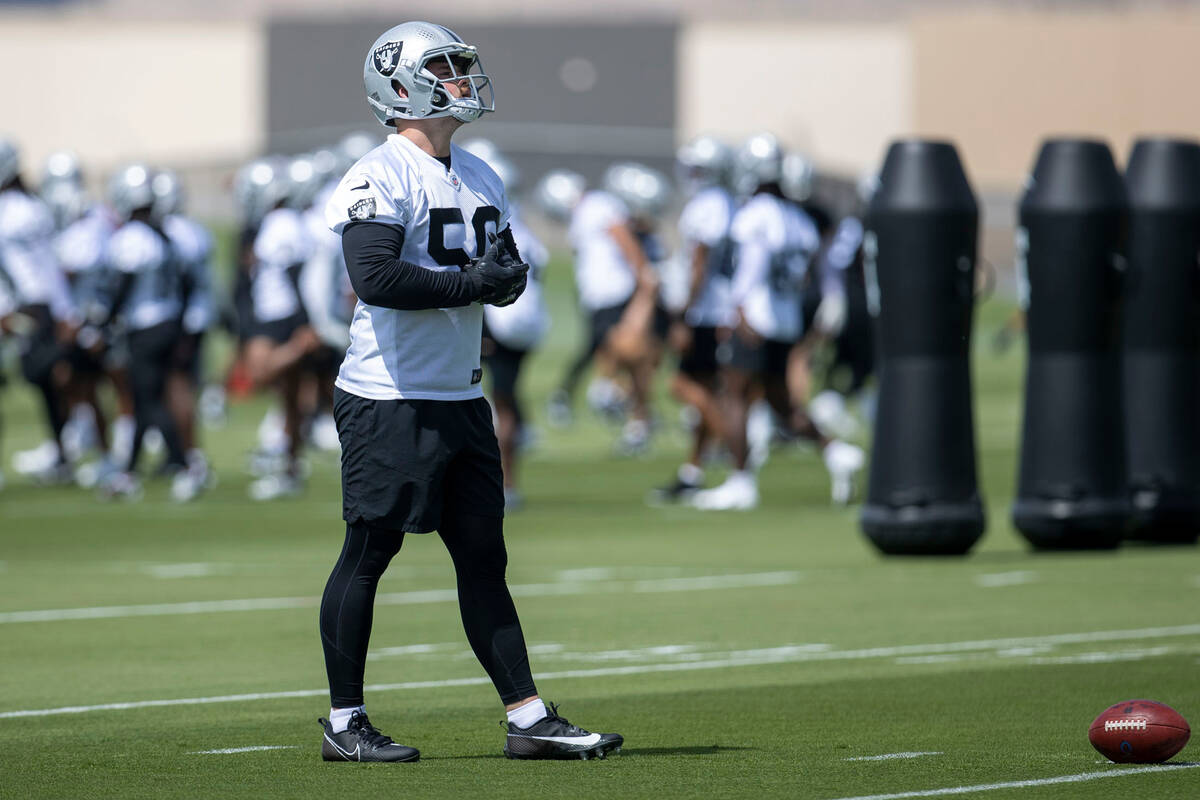 Punter AJ Cole is trying to put a positive spin on losing one of his closest friends as a Raiders teammate this offseason.
First, he has to adjust to that spin rotating in the opposite direction.
Cole and the Raiders are back on the field for organized team activities, which means he is getting in some quality practice time with new long snapper Jacob Bobenmoyer.
"He's left-handed, so it's spinning the opposite way," Cole said. "But besides that, it's still a long snap, it's still the same deal. … It's still coming from an upside-down human being, so that part's the same.
"There's just a lot of reps we've got to get in, time to catch up, but that's what this time of year is for. It's a race to get better. So, it's just between now and September … how many reps can we get together and how much trust can we have in each other by the time we hit that first field, the time it counts."
Just as important will be integrating Bobenmoyer into the special teams room, which has frankly been, well, special. Cole, Carlson and Trent Sieg made up perhaps the best special teams room in the league, and their bond was a big factor.
Building that with a new piece of the triumvirate after the team replaced Sieg with Bobenmoyer will be vital to continuing that success.
"I'm a big believer in camaraderie, vibes, all that, and I think that translates to on-field production," Cole said. "So, we're trying to get to know each other, and we're trying to just build as much chemistry as we can."
To make it work, Bobenmoyer will need to be just as skilled at dealing with wacky hypotheticals and silliness as he is at snapping a football. Cole said that process is going smoothly, but it's still difficult to see Sieg move on to Dallas after he was released this offseason.
"Trent is a great friend," Cole said. "I lived with Trent. Trent was a groomsman in my wedding. So, it's a person you miss, it's a person you care about. So, when you get the news, it's something that you realize like, 'Oh, I'm not going to sit next to him on the plane anymore. I'm not going to have coffee with him every morning.'
"So there's the on-field part of it, which is he's a great long snapper, he's a great player. And then there's the human part of it, too, which in a lot of ways hurts worse."
Hairy subject
Perhaps a bit lost among all the talk of playoff beards in the postseason is the fact that the Golden Knights have made a run to the Stanley Cup Final with some of the best hair in the league.
If there were a team award for best locks, forward Brett Howden would give it to William Karlsson — despite his chopping off some of his golden mane this season around the time of his wedding.
"I think you'd still have to go with Karly," Howden said. "I know he got rid of some of it, but it's still really nice."
A more important question might be who cares about their hair the most and spends the most time on it, to which Howden glanced around the room before saying it was "definitely" Jonathan Marchessault.
Howden may have been a bit modest with his answer, however, as he certainly should be a contender for best hair on the team.
"Nah, I haven't cut my hair in a long time, and when it gets this long, it gets a little crazy," he said. "But I'm not cutting it anytime soon."
Let's get it started
Of all the wild twists and turns around the potential relocation of the Athletics to Las Vegas, one tiny nugget surfaced in a report this week that really took off in the blogosphere.
There are whispers that A's management is considering regular 4 p.m. game times, which could theoretically allow tourists to see a game and still have a full evening available for dinner and a show.
It seems like the kind of thing that was tossed out in a brainstorming session and is now being discussed as if it were set in stone. Don't get carried away with this yet. There's not even a deal yet.
But if we're thinking of tinkering with start times, let's go the other way. First pitch at 11 p.m. or even midnight would be tremendous. It could help alleviate some of the traffic concerns and allow third-shifters to see some games.
And it's so Vegas. This is too perfect.
Contact Adam Hill at ahill@reviewjournal.com. Follow @AdamHillLVRJ on Twitter.