Hill: Silver lining for Garoppolo's struggles? Go back to 2019
Updated August 7, 2023 - 1:42 pm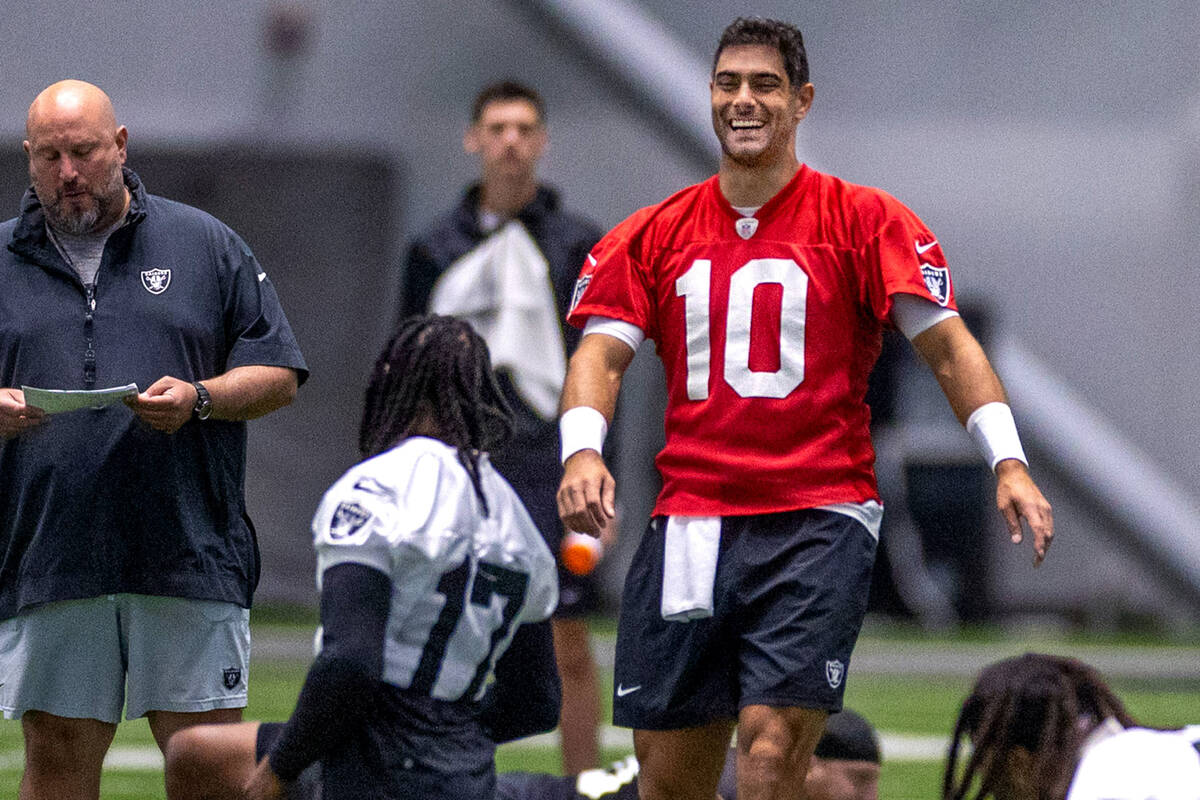 There's really no way to sugarcoat it: Jimmy Garoppolo is not having a great training camp.
Could it be he's readjusting to the Josh McDaniels system, or shaking off the rust from missing the end of last season, or still dealing with a foot injury? Or maybe the Raiders' defense has suddenly turned into the 1985 Bears or 2000 Ravens?
Sure. All are possible.
But whatever the cause, the result has been concerning for Raiders fans, particularly those who now gasp audibly when another pass is intercepted or slips through the hands of a defender or just falls harmlessly to the turf.
But there is a silver lining. Remember the report from 49ers training camp in 2019 when Garoppolo threw five straight interceptions during one particularly agonizing practice?
The 49ers lost in the Super Bowl that season. Guessing most Raiders fans would gladly take that result this year.
Contact Adam Hill at ahill@reviewjournal.com. Follow @AdamHillLVRJ on Twitter.