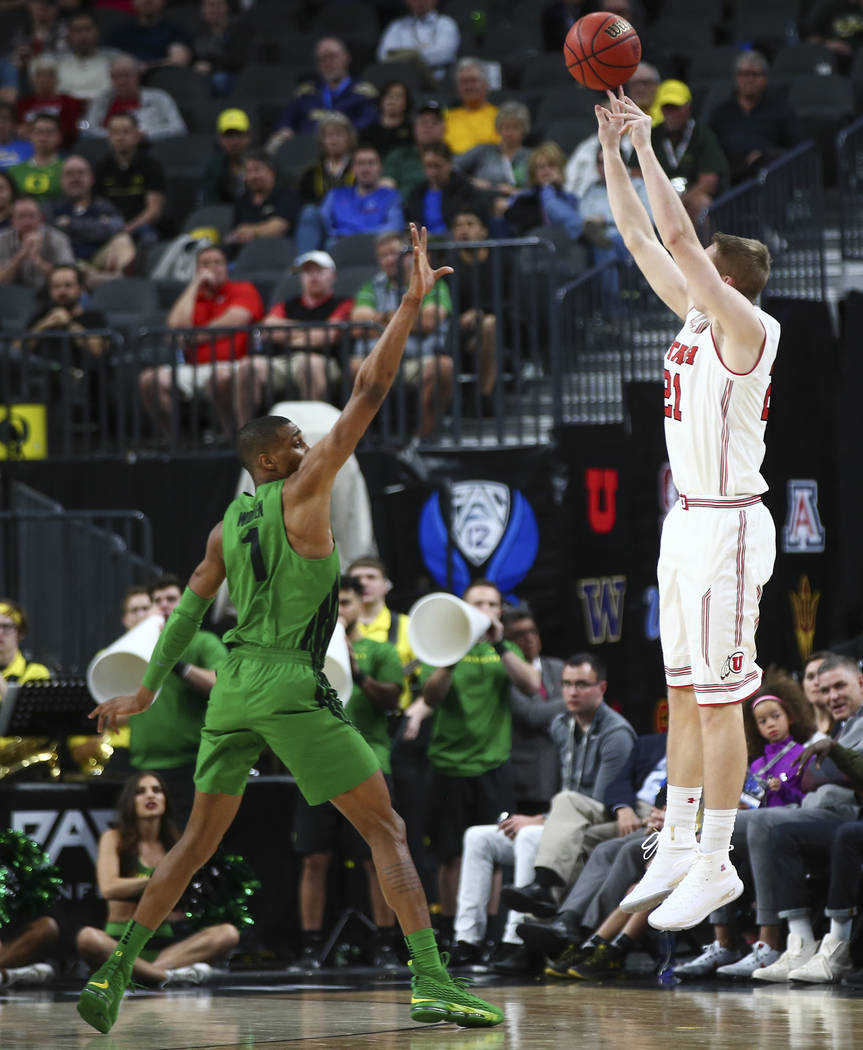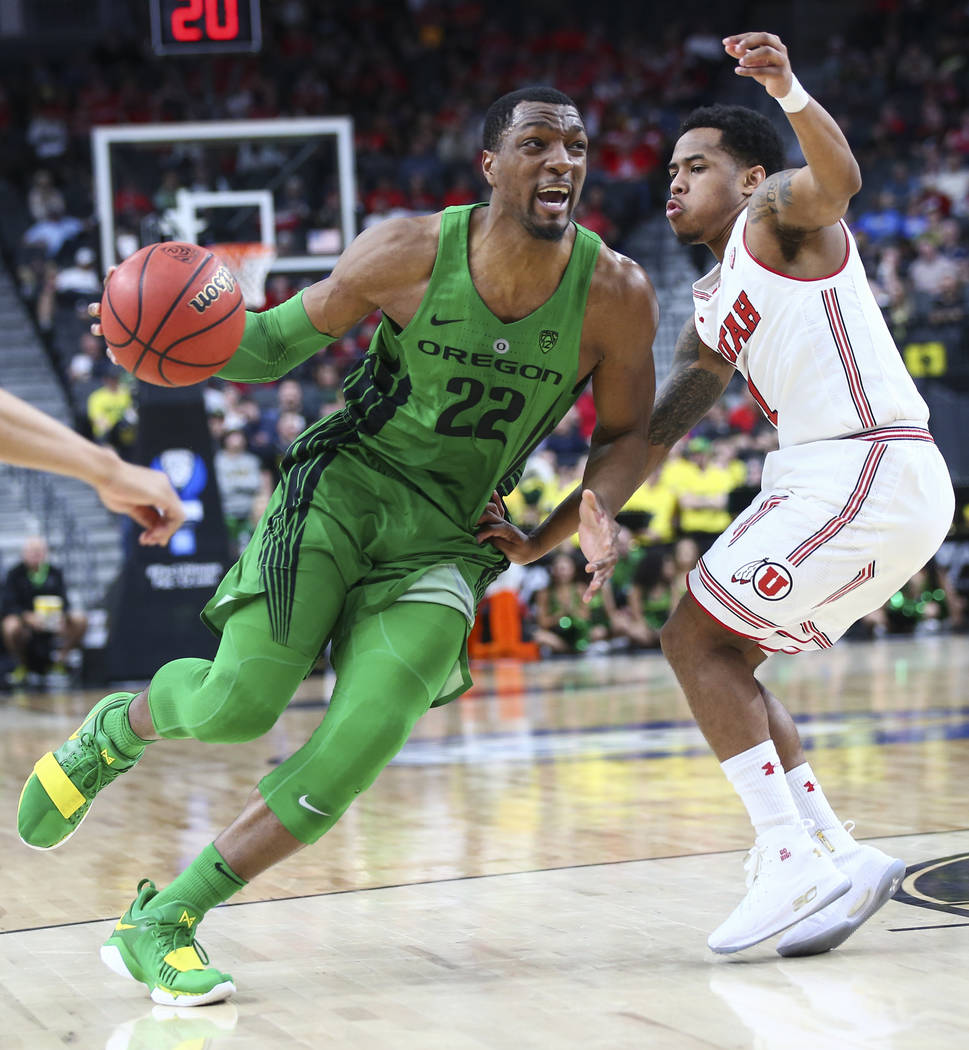 T-Mobile Arena is turning out to be as good a venue for the Pac-12 basketball tournament as it is a hockey arena for the Golden Knights.
Just the other day I visited some old friends who told me how much they enjoy coming here every March for the tournament. Pac-12 commissioner Larry Scott made a great decision moving it to Las Vegas, so here's an idea for him:
When the Raiders' 65,000-seat domed stadium is completed in a few years, let's have the Pac-12 football title game here, too — at least on a regular rotation basis.
As IMG executive Brian Movalsen told me: "The Pac-12 basketball tournament has been such a great success, I don't see why Las Vegas wouldn't be an excellent destination for the football championship."
It's true that the Pac-12 has encountered attendance problems when it has moved the game to a neutral site. The distances between schools are greater in the Pac-12 than any other major conference. For example, Washington's Seattle campus is 1,200 air miles from Tucson and the Arizona campus.
The new stadium and Las Vegas would overcome that. Fans would flock here the first week of December. They could even drop by the Thomas & Mack Center for a little championship rodeo action. Or perhaps Kenny Chesney will show up and do a concert that weekend at T-Mobile.
On top of all that, some of my friends from the Pac-12 enjoyed making a wager before the basketball action. I'm sure football fans would enjoy doing the same.
Speaking of betting, I recently returned from Australia, a continent that does wagering the right way. It's legal to bet on sporting events or just about anything else, and like London and Hong Kong, you can find bet shops scattered around every town.
Most of the action centers on horse racing, Australian rules football, rugby and cricket. About the only American sport that has strong betting attention in Australia is basketball. Let me rephrase that. Pro basketball. They know the NBA, but there is absolutely no interest in our collegiate activity. The March to Madness? They don't even know what that is.
Our football — what they call gridiron — is picking up steam there, largely because of the growing number of Australians who have made their way into the NFL. Four were active last season, including Seahawks defensive end Adam Gotsis and punters Jordan Berry of the Steelers, Lachlan Edwards of the Jets and Brad Wing of the Giants.
Michigan coach Jim Harbaugh has already discovered that the best punters on this planet are from Australia. The reason centers on the rules of the Australian Football League. To an uneducated viewer, they don't throw the ball like we do; they punt the ball forward. If you catch it before it hits the ground, you are allowed a free kick — another punt — to a teammate or the posts where all the scoring happens on the 180-yard field. A goal counts for six points.
That sport is not just for punters. Our defensive backs would love to play down there. Outside of head-hunting, just about anything goes for making legal contact. Hard hits with the hip and shoulder are encouraged, there are no pads, no helmets and no flags.
But right now we're focused on college basketball. It doesn't get any better than what's coming next week with the biggest celebration of sports gambling that brings together the entire country.
Brent Musburger will host a special Selection Sunday show from 3 to 6 p.m. on SiriusXM 204 and livestreamed at reviewjournal.com/vegas-stats-information-network. Get the opening lines and immediate analysis from VSiN's oddsmakers and experts. His column appears Saturday in the Review-Journal.