Someone else is jumping on Mexico's World Cup bandwagon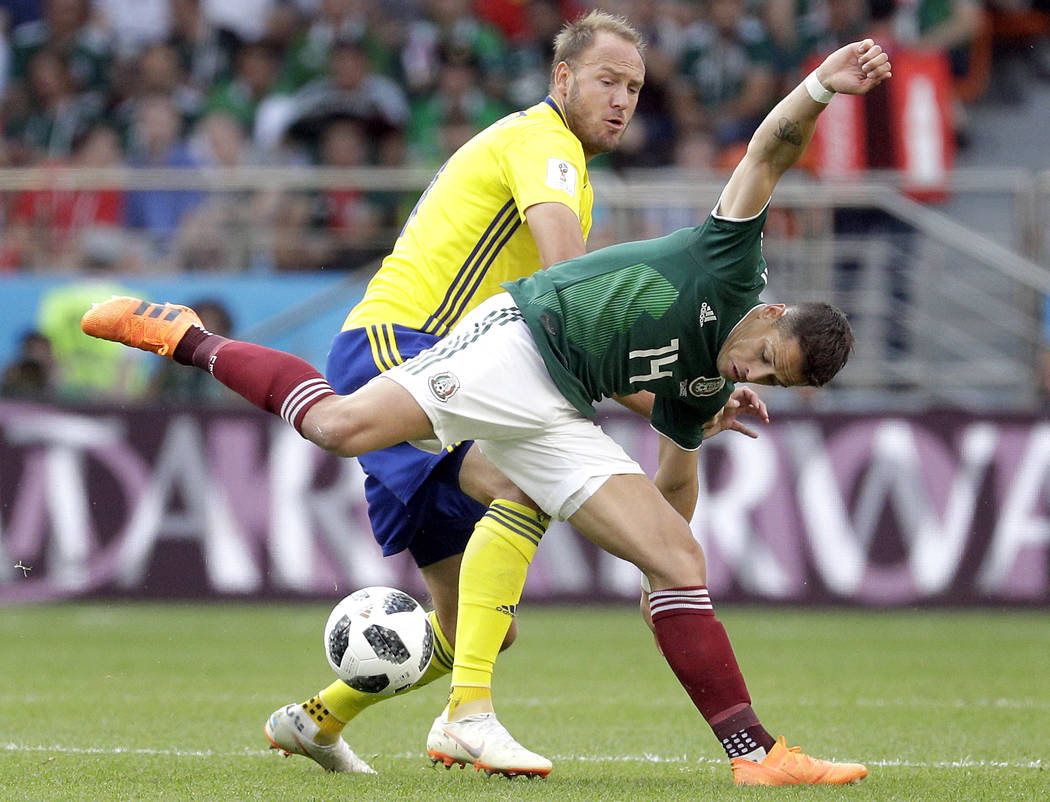 I'm going to join up with former U.S. soccer star Landon Donovan and pull for Mexico in the World Cup. After all, my German ancestors didn't qualify for the Round of 16 of the World Cup.
Mexico is plus 1,200 at the South Point to win the championship and as much as plus 600 to win its second-round match Monday against Brazil.
The crowds around the Las Vegas Valley for Mexico's games have been impressive even at 7 a.m., which is when the Mexico-Brazil match will be played.
D Las Vegas has put together another breakfast watch party after it had an enormous turnout for Wednesday's match against Sweden. That day at the South Point, sports book director Chris Andrews said it was his biggest crowd this summer.
If Mexico upsets Brazil, it will play Belgium or Japan on July 6 in the quarterfinals.
The bandwagon is getting crowded, but there's always room for more.
Where will James go?
Eight years after he made "The Decision" to take his talents to Miami, LeBron James says this summer will be much calmer. But now that he has opted out of Cleveland and with free agency starting at Saturday night, stay tuned.
If you look at the odds to win next year's NBA title, the Cavaliers have soared to plus 2,500 in anticipation of James not coming back. The shortest prices at the South Point are Warriors plus 110, Rockets plus 350, 76ers plus 400, Celtics plus 600 and Lakers plus +600.
It's no coincidence that the Lakers, Sixers and Celtics have called San Antonio trying to make a deal for Kawhi Leonard, whom the Spurs clearly will be trading. So have the Cavaliers, who still could rewrite a deal for James to stay at least one more season.
But look at the list of other players who are joining James in free agency. They include Paul George, Chris Paul and DeMarcus Cousins. One or more of them could get together with James and make an instant impact wherever they decide to go. Could that be Los Angeles?
If James wants to set up for his career after basketball, then look to Southern California. He wants to go into show business, and maybe he could convince George to follow him to a place where Magic Johnson's presence could be a magnet to link James to the Lakers' glorious past. This is as much about Magic as anyone else.
More betting: Follow all of our sports betting coverage online at reviewjournal.com/betting and @RJ_Sports on Twitter.
Brent Musburger's betting column appears Saturday in the Las Vegas Review-Journal. His show on the Vegas Stats & Information Network can be heard on SiriusXM 204 and livestreamed at reviewjournal.com/vegas-stats-information-network.