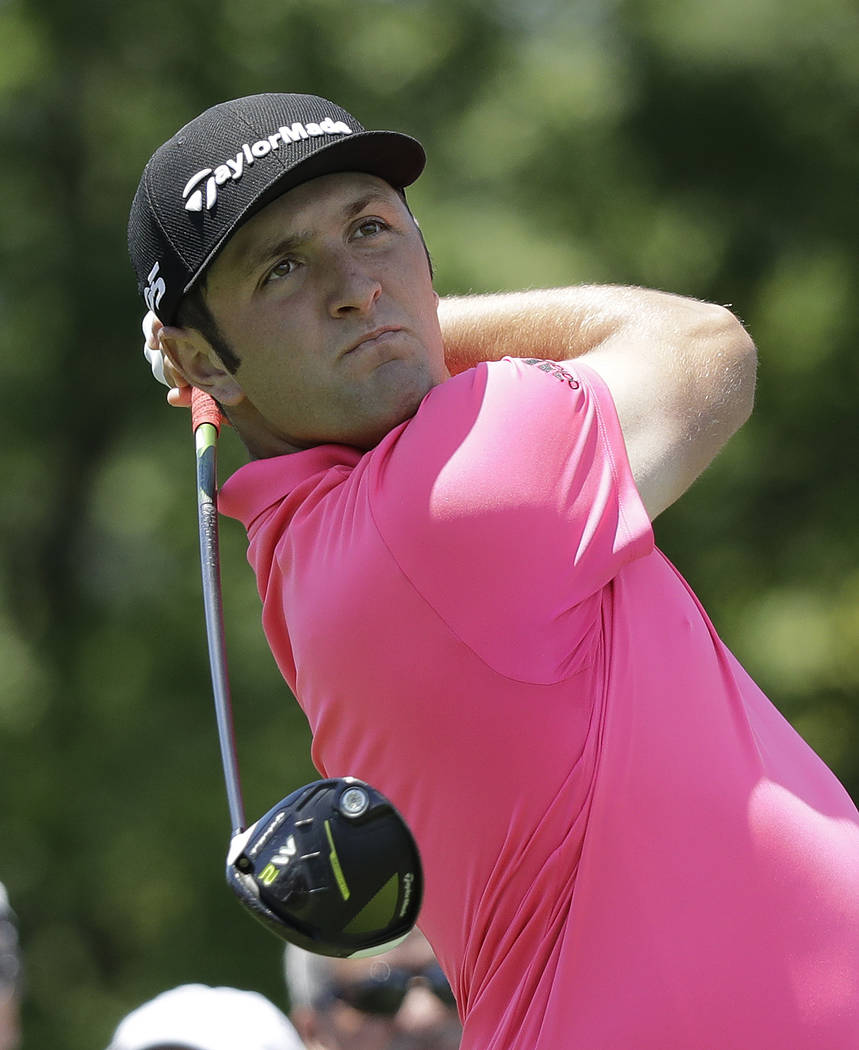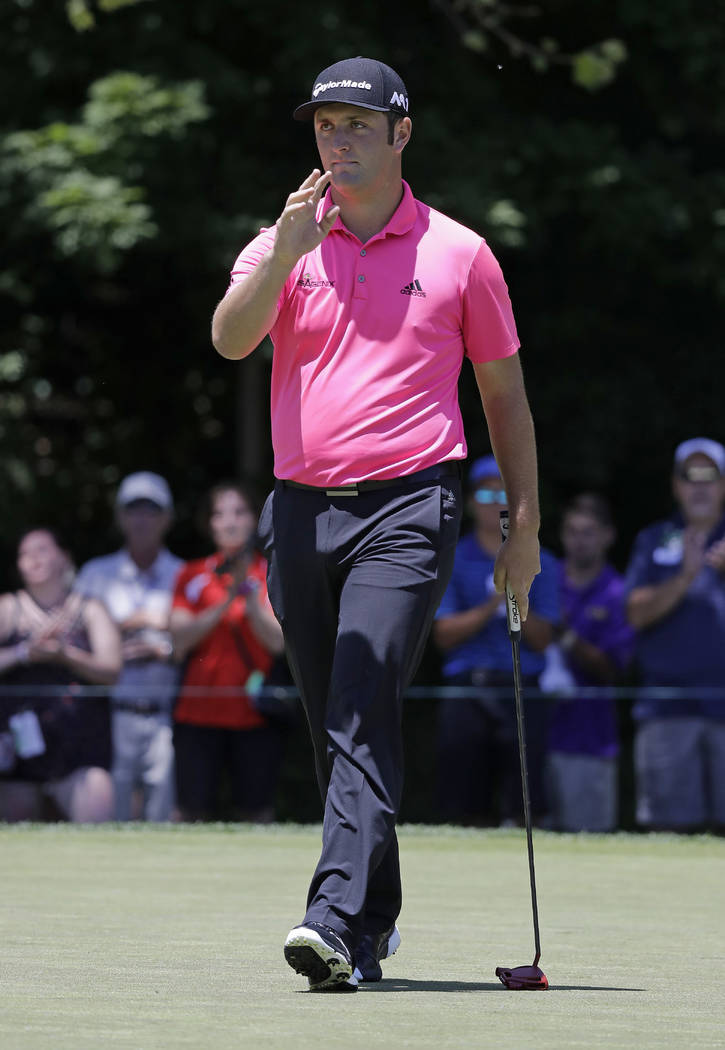 It was once a cow pasture 35 miles northwest of Milwaukee. Next week, it will be the second-longest piece of real estate to host a U.S. Open golf championship.
Welcome to Erin Hills, a public course that opened in 2006. It will play to 7,693 yards when it hosts its first major, which is only 2 yards shorter than Chambers Bay near Seattle, where Jordan Spieth won two years ago.
It is so long that next week's closing par-5 18th hole can play to 700 yards — with a course max of about 7,800 yards — if the U.S. Golf Association wanted to go diabolical.
We received a scouting report from an amateur who played there — and won't be returning anytime soon. There are no cart paths, and he described the distance from the green to the next tee as "ridiculous." In other words, bet early and often on the young guns who can drive it a mile and not lose their way putting during this endurance test.
Defending champion Dustin Johnson is the obvious favorite and is down to 4-1 odds at the South Point. But he missed the cut last week at the Memorial in Dublin, Ohio, and his trouble with the putter is worrisome. But his swing coach, Butch Harmon, doesn't appear worried.
"He was just a little out of sorts," Harmon said. "It worked out because everything we've been doing has been pushing for Erin Hills anyway. So it gave him the weekend off, and he was able to go there and get some good work in there. D.J. said, 'It's long, it's tough, and I love it. It's made for me.' When he goes to the first tee, he's going to take his balls in a wheelbarrow. He's not afraid of anything."
Johnson also has the fitness to navigate this course. At 32, he is probably the best all-around athlete on the PGA Tour. He was an outstanding baseball player. He could palm a basketball when he was about 7, and he still can dunk it. This is going to turn into a grind, and if the putter doesn't betray him, Johnson should be able to win back-to-back Opens.
Also worth a look is 22-year-old Jon Rahm at 15-1 odds at the Westgate. He has moved from No. 551 in the rankings to 10th in less than a year.
Then there is the long shot that Harmon wagered on — 33-year-old Kevin Kisner, who won last month at Colonial in Fort Worth, Texas.
"This guy is one of the best ball strikers in golf," Harmon said. "I'm going to go put $100 on him myself, and he's not even one of my guys. He hits the ball far enough to be a factor there, but he drives the ball so good and hits so many greens in regulation. If you want a long shot, that's a good one."
Right after Harmon bet Kisner at the South Point, his odds to win the Open dropped from 125-1 to 75-1.
I predict the winner will be under 35 years old, and as long as they stay on the fairways, I will not stray far from Johnson and Rahm.
Crosby, Penguins toast Rinne again
Message delivered by the Pittsburgh Penguins in their 6-0 destruction Thursday of the Nashville Predators in Game 5 of the Stanley Cup Final. But don't be surprised if the Predators regroup at home Sunday and force a Game 7 on Wednesday in Pittsburgh.
Sidney Crosby was phenomenal, playing like a combination of Wayne Gretzky and Gordie Howe. He assisted on half the goals, pummeled P.K. Subban and even fired a water bottle across the ice, then convinced a referee that it slipped out of his hand as he was taking a swig.
The Penguins did what they always do at home to Predators goalie Pekka Rinne. In the three games in Pittsburgh, he has allowed 11 goals on 45 shots for a save percentage of .756. In two games in Nashville, he has stopped 50 of 52 shots (.962 percent).
Watch J Boys Echo in Belmont
Saturday's Belmont Stakes won't have the Kentucky Derby and Preakness winners, but that only means it has every opportunity for a long shot to win the race and make money for us.
South Point sports book director Chris Andrews spoke to a horseman who told him that J Boys Echo might be able to get the longer distance of the Belmont. I can't ignore that Andrews and Andy Serling, the fine New York Racing Association handicapper, like him to win the race. If the odds Saturday are as good as the 15-1 that J Boys Echo was getting this week at the Westgate, I'm all in.
Veteran sports broadcaster Brent Musburger writes a weekly column for his Vegas Stats and Information Network, which simulcasts his show Monday through Friday from 3 to 5 p.m. Follow @BrentMusburger on Twitter.