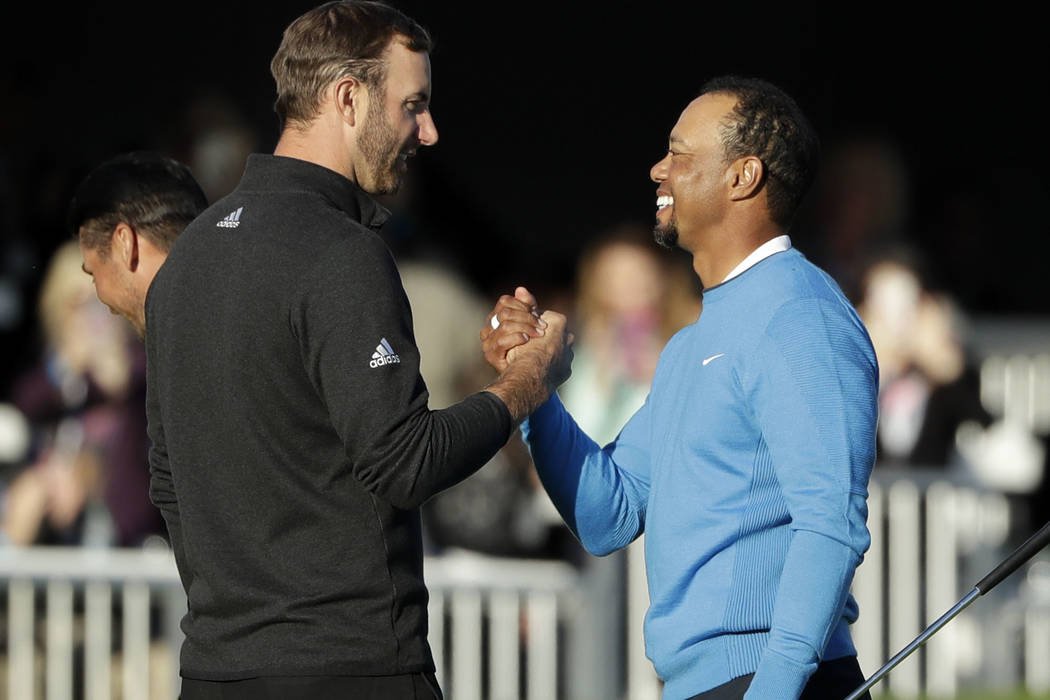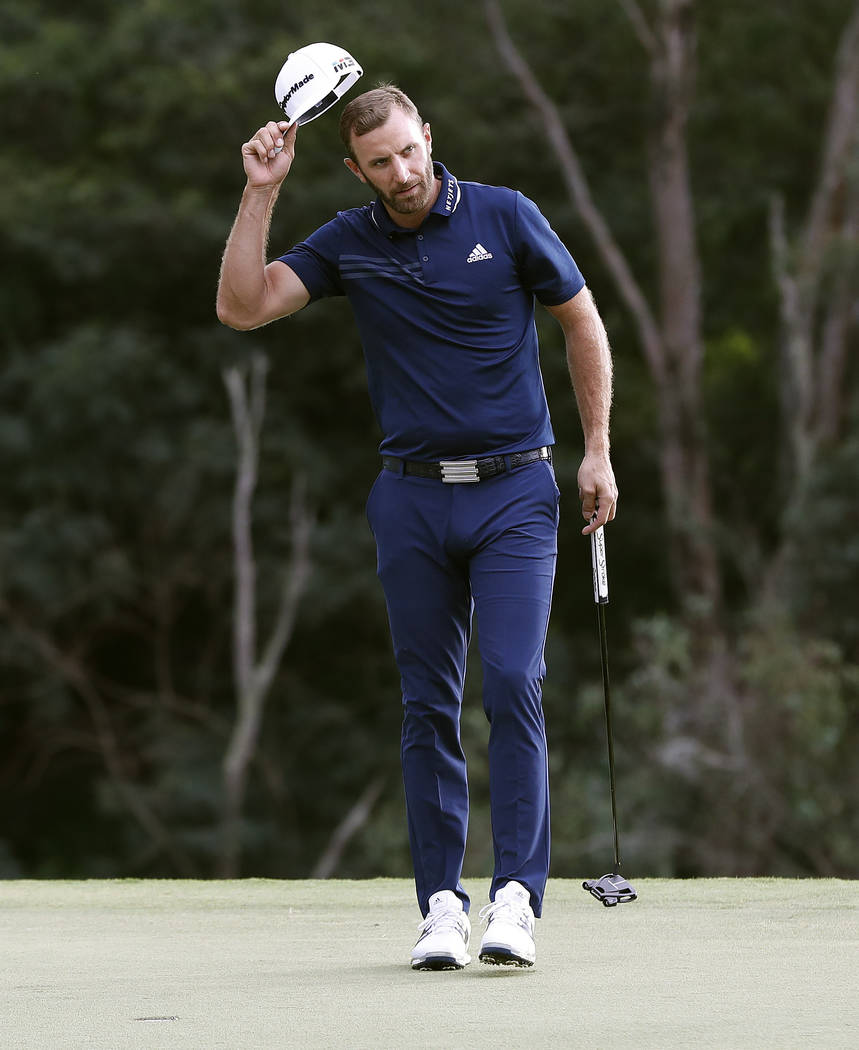 Renowned golf instructor Butch Harmon said he hasn't witnessed domination like Dustin Johnson displayed last week since Tiger Woods was at his pinnacle in the early 2000s.
Johnson shot 24 under par and cruised to an eight-stroke victory in the Sentry Tournament of Champions at the Plantation course in Kapalua, Hawaii.
Harmon, who operates his golf school at Rio Secco in Henderson, is an expert on the subject because he was Woods' swing coach during his best years and now works with Johnson.
"The sky is the limit for him this year," Harmon said. "What we saw last week we haven't seen since Tiger in that when Dustin is on, nobody can beat him and the other guys are aware of that. I never thought I would say that after watching Tiger do it, but I think Dustin is at that point now.
"Dustin spent some time with me just before Christmas, and his goal was to take the left side of the course out of play. He was concerned at the end of last year that he wasn't able to hit a fade off of the tee as consistently as he would like to. We worked very hard on syncing up his arm swing and his body rotation, which was a little off. At Kapalua, it was probably the best he has ever driven it."
Harmon said he's hopeful Woods will become competitive again. He's scheduled to play at the Farmers Insurance Open from Jan. 26 to 29 at Torrey Pines in San Diego.
"I am looking forward to seeing how he plays, and I would really like to see him healthy for a whole year and then we can see if he can start making some cuts and show some consistency," Harmon said. "If he can do that and prove to himself that he is back and his game is capable of competing with these young guys, I think it would be the greatest thing that ever happened."
Woods is without a swing coach, and Harmon understands he continually will be asked about a reunion.
"If he would like some help or to get my opinion, I would be more than happy to give him that," Harmon said. "I respect Tiger Woods tremendously. I had a great 10 years with him. I think he is the greatest player I have ever seen. Jack Nicklaus is the greatest champion, but Tiger is the greatest player."
Harmon also works with Rickie Fowler, Gary Woodland, Jimmie Walker and Nick Watney. He said all of them are capable of having a huge year, especially Fowler, who has contended in several majors but never won one.
"Rickie is driving it the best he ever has, and his confidence is very high," Harmon said. "He just needs to believe in himself a little more and relax on the weekend. He wants to win a major so badly that I think he just pushes a little too hard, and we have talked about that and he realizes that. I really think he's going to win a major this year."
Weekly deal
The Chili Bowl is scheduled for Jan. 19 at Club at Sunrise. For $29, golfers get their round, an open chili bar, contests and a free drink.
Stars on, off course
KPMG PGA Championship winner Danielle Kang worked on drills at TPC Summerlin in preparation for the season.
The golf notebook appears Wednesdays. Freelance writer Brian Hurlburt is a two-time author who has covered golf in Las Vegas for more than two decades. He can be reached at bhurlburt5@gmail.com or @LVGolfInsider.
Calendar
Saturday: Golf Channel Siena Shootout, Siena
Jan. 19: Chili Bowl, Club at Sunrise
Jan. 22: SNGA Tournament of Champions, Bear's Best
Jan. 31-Feb. 2: Golf Channel Duel in the Desert, Las Vegas Pauite
Feb. 9: USGA Four Ball, Bear's Best
Pro schedule
PGA Tour
What: Sony Open.
When: Thursday-Saturday, 4-7:30 p.m. (Golf Channel). Sunday, 3-7 p.m. (Golf Channel).
Where: Waialae Country Club (7,044 yards, par 70), Honolulu.
Purse: $6.2 million (winner's share, $1,116,000).
Defending champion: Justin Thomas.
Last week: Dustin Johnson won the Sentry Tournament of Champions.
FedEx Cup leader: Pat Perez.
Next week: CareerBuilder Challenge.