Final round set for Wynn Golf and Country Club
December 13, 2017 - 2:30 pm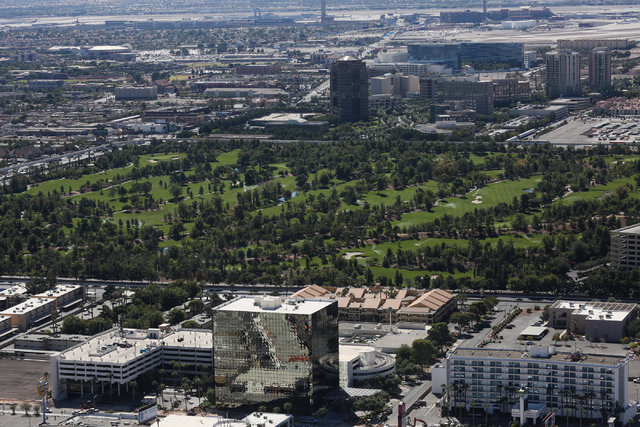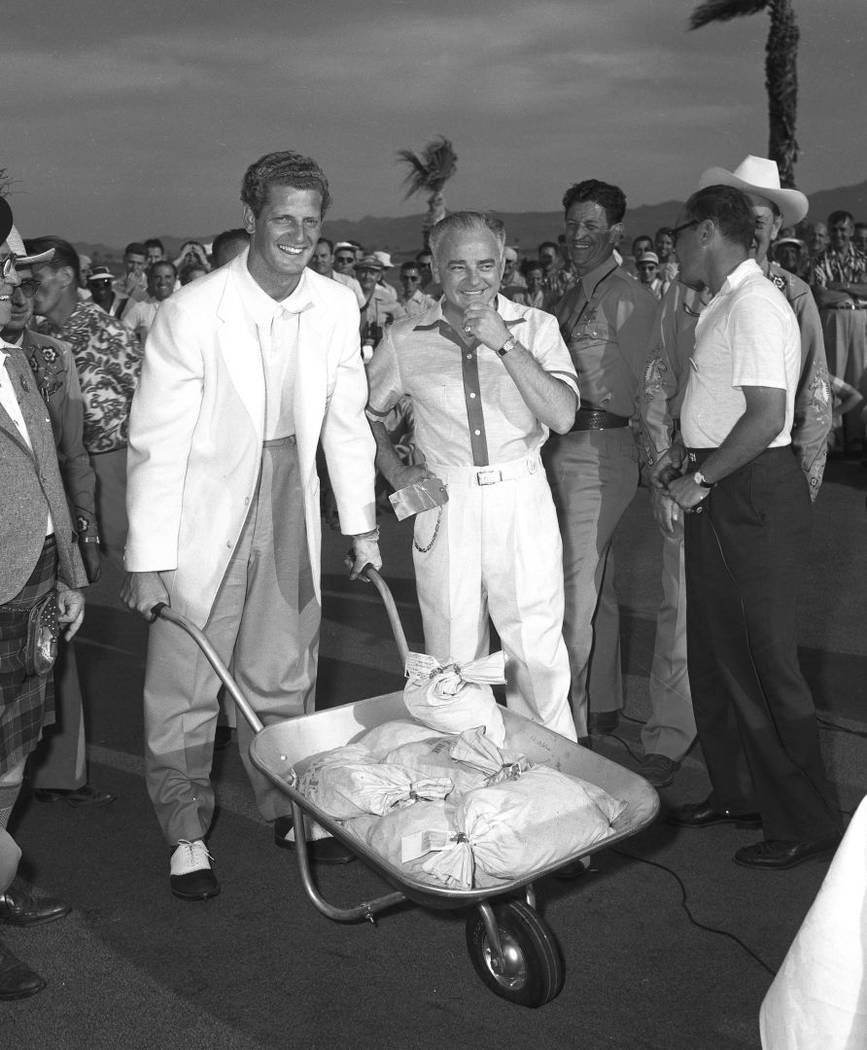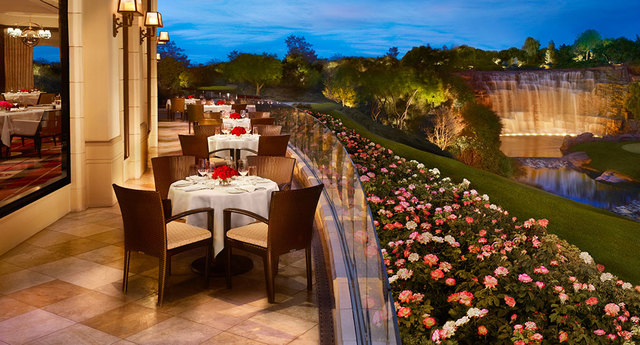 On Sunday, the Wynn Golf and Country Club closes to make room for Steve Wynn's new Paradise Park project, which will include a 47-story hotel and Carnivale-themed lagoon area.
The closure ends a golf era that dates to 1952 when the Desert Inn course opened. The Desert Inn closed in 2001, and the reimagined Wynn and Tom Fazio layout opened on the land in 2005.
In 1953, the Desert Inn hosted the inaugural PGA Tour Tournament of Champions. Al Besselink won, and his first-place prize of 10,000 silver dollars was delivered in a wheelbarrow by Wilbur Clark, the resort's first owner.
Contrary to a popular rumor, Besselink said he didn't lose it all in the casino.
"I was just so positive that week," Besselink told Jack Sheehan during an interview for "City of Champions: the History of Professional Golf in Las Vegas." "I led every round, but I darn near didn't close the deal at the end. I had to make a slick downhill, 8-footer for par on the last hole to edge Chandler Harper. As I lined it up, I said to the Man Upstairs, 'God, if you let me make this one, I'll give $5,000 to the Damon Runyan Cancer Fund.' I knocked it in and kept my promise."
Jack Nicklaus shared his Desert Inn memories with "City of Champions" contributor Scott Tolley.
"The Desert Inn was a nice golf course," Nicklaus said. "It was probably a little more difficult than the average desert golf course at the time. I thought it was a pretty good test of golf.
"I remember making the longest putt of my professional career at the Desert Inn. I walked it off as 118 feet. I think it was on the par 3, 11th hole."
Scott Piercy, a Las Vegas native and three-time PGA Tour champion, jump-started his professional career by winning the Ultimate Game at Wynn in 2007 and $2 million.
SNGA beats PGA
Southern Nevada Golf Association amateurs defeated PGA of America, Southern Nevada chapter pros 6.5 to 5.5 to win the team match at Las Vegas and Red Rock country clubs. The SNGA leads the series 2-1.
The SNGA team was comprised of Frank Abbott, John Bobroski, Kenny Ebalo, Edward Fryatt, Daren Johnson, Alex Jordan, Doug Pool and Greg Whittemore.
The PGA team was comprised of Kim Dolan, Jason Edmiston, Tom Fischer, Troy Helseth, Travis Long, Landon Nelson, Darren Stanek and Andrew Valainas.
Fitness expert gets accolade
Golf Digest has released its first top 50 list of the country's golf fitness experts, and Brian Chandler, performance director/co-owner of Elevate Sports Performance in Henderson, was included.
"It's a huge step to have the fitness industry recognized by a platform such as Golf Digest," Chandler said. "Golf has always been thought of as a true individual sport, but most of the best players in the world would probably say otherwise. It takes a full support team to help athletes compete at the highest levels."
Chandler, 28, works with Ryan Moore, Kevin Na, Danielle Kang and the UNLV men's and women's golf teams.
PGA Superstore comes to Vegas
PGA Superstore opens Saturday in Downtown Summerlin with an event featuring $30,000 in giveaways.
The store also will make a $15,000 charitable donation to the National Schools Program of Las Vegas.
The 30,000-square foot store features the same technology as PGA Tour pros utilize and has multiple state-of-the-art swing simulators, practice hitting bays and a large putting green.
Stars on, off course
Locals fared well at the recent Web.com Tour school. Alex Kang finished tied for seventh, Maverick McNealy and Max Marsico tied for 10th and Wyndham Clark tied for 23rd. Former UNLV golfer John Oda finished tied for 85th.
The golf notebook appears Thursdays. Freelance writer Brian Hurlburt is a two-time author who has covered golf in Las Vegas for more than two decades. He can be reached at bhurlburt5@gmail.com or @LVGolfInsider.
Local calendar
Friday: Pro Rodeo Hall of Fame Spurs and Spikes tournament, Bali Hai
Saturday: PGA Tour Superstore opens
Saturday, Sunday: SNJGA Holiday Junior Classic, Las Vegas National
Jan. 13: Golf Channel Siena Shootout, Siena
Jan. 22: SNGA Tournament of Champions, Bear's Best
Jan. 31-Feb. 2: Golf Channel Duel in the Desert, Las Vegas Pauite
Feb. 9: USGA Four Ball, Bear's Best
Pro schedule
PGA Tour Champions
What: PNC Father-Son Challenge.
When: Saturday, 1-3 p.m. (KSNV-3). Sunday, noon-3 p.m. (KSNV-3).
Where: The Ritz-Carlton Golf Club (7,120 yards, par 72), Orlando, Fla.
Purse: $1,085,000.
Defending champion: David Duval and Nick Karavites.
Next tournament: Mitsubishi Electric Championship in Hawaii, Jan. 18-20.