Sadekar sisters bring diversity, flare to golf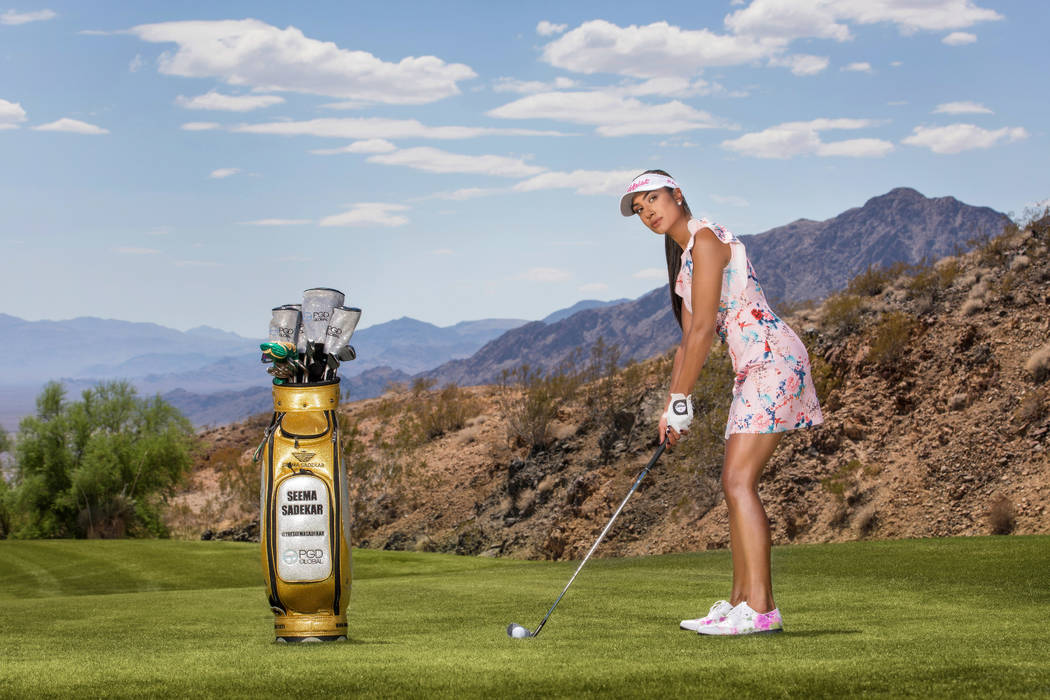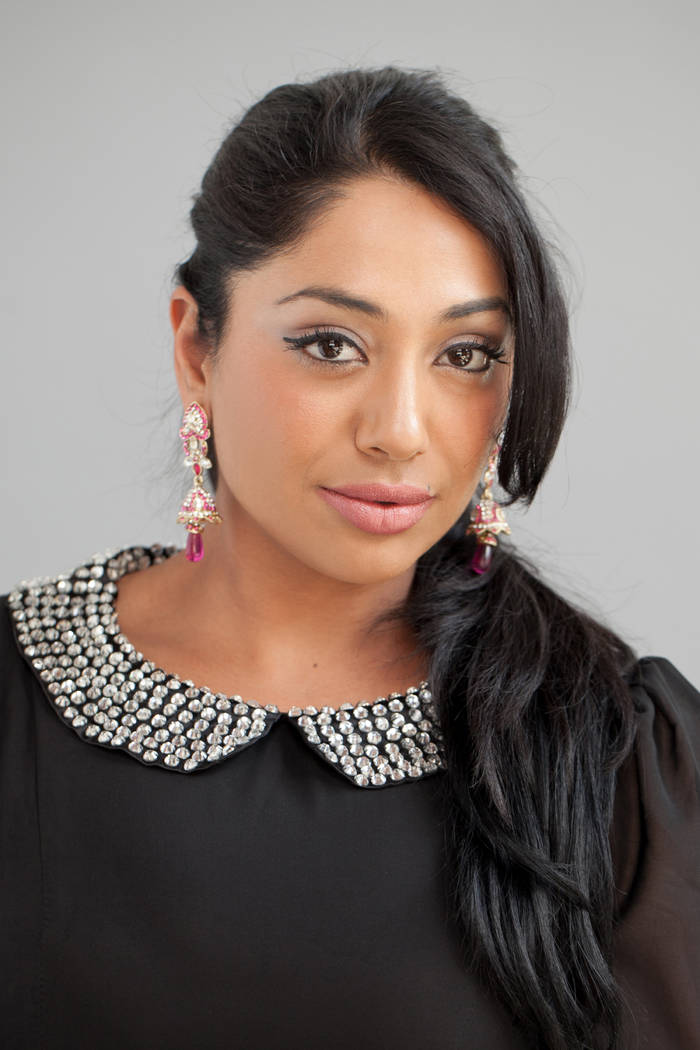 For the fifth time, sisters Nisha and Seema Sadekar are producing the Coach Woodson Invitational, an unofficial kickoff event for the NBA Summer League, which starts Friday at UNLV. Seema is also co-hosting the event with ESPN personality Jay Harris.
Mike Woodson is a former NBA player and coach, most recently serving as an assistant with the Los Angeles Clippers. Festivities run Friday through Sunday and include a basketball clinic for Boys and Girls Clubs of Southern Nevada, a Fendi fashion show, golf at Cascata and a VIP party at 1 OAK nightclub featuring Jeffrey Osborne.
The Sadekar sisters were college golfers — Nisha at Missouri from 1998-2002 and Seema at UNLV from 2003-07. Now they own Play Golf Designs, which is headquartered in Las Vegas.
"Play Golf Designs is an event and entertainment company built around growing golf purposefully with integrity, creativity, diversity, color, excitement, energy, music and flare," Nisha said. "Growing up, we couldn't find our identity in the game of golf, but through our business and the relationships we have built, we have been able to create projects about what golf can be. What we are doing with the game of golf is endless."
In addition to the Woodson event, the sisters produced the Augusta Jam during the Masters that featured Snoop Dogg and Nellie. They also produce the Jalen Rose Celebrity Classic in Michigan and a legacy event with Dr. J in Philadelphia. They are working with the Calvin Peete Foundation on an event plus efforts to get the African-American golfer inducted into the World Golf Hall of Fame.
"Golf has given me the greatest friendships and relationships that anyone can develop," Nisha said. "Golf has challenged me and has made me stronger. You name it, golf has given me so much.
"On a larger level it has created some of the most amazing, loving and respectful business relationships that we have had in our lives."
Seema, the Golf Fashionista, enjoys her roles of producer and hostess.
"It's an honor to work alongside some of the world's greatest athletes and broadcasters," Seema said. "Pretty much everything I've ever wanted to do in golf is to celebrate all of the lifestyle components of the game and bring our personality to it.
"It's also important to make sure women feel included in our events because we want to get more women out on the course and involved."
Shriners tickets BOGO
Shriners Hospitals for Children Open tickets are on sale with two special buy-one-get-one offers through July 15. The Shriners is scheduled for Nov. 1-4 at TPC Summerlin.
General admission daily tickets are $15. A daily $35 ticket gets access to the Hill presented by Casamigos, a 10,000-square-foot pavilion overlooking the 16th, 17th and 18th holes. Visit shrinershospitalsopen.com.
Weekly deal
During front nine irrigation construction, play the back nine holes at Golf Summerlin's Palm Valley for $18 or twice for $25 thru Sept. 15.
Stars on, off course
In separate parties at Topgolf Las Vegas last weekend, Los Angeles Rams quarterback Jared Goff and Cleveland Cavaliers coach Tyronn Lue appeared.
The golf notebook appears Wednesdays. Freelance writer Brian Hurlburt is a two-time author who has covered golf in Las Vegas for more than two decades. He can be reached at bhurlburt5@gmail.com or @LVGolfInsider.
Area tournaments
Sunday: Woodson Celebrity Invitational, Cascata
Monday-Wednesday: Nevada State Amateur, TPC Summerlin
July 13: SNGA Tour, Siena
July 15-19: World Stars of Junior Golf, Paiute/Angel Park
July 23: SNGA Social Series, SouthShore
July 24, 25: Royal Links Junior Championship, Royal Links
August 6: SNGA Social Series, Las Vegas Country Club
Pro schedules
PGA Tour
What: A Military Tribute at the Greenbrier
Where: White Sulphur Springs, West Virginia; The Greenbrier (The Old White TPC) (7,286 yards, par 70).
When: Thursday-Friday, 12:30-3:30 p.m. (Golf Channel); Saturday-Sunday, 10-11:45 a.m. (Golf Channel), noon-3 p.m. (KLAS-8).
Purse: $7.3 million. Winner's share: $1,314,000.
Defending champion: Xander Schauffele.
LPGA Tour
What: Thornberry Creek LPGA Classic
Where: Oneida, Wisconsin; Thornberry Creek at Oneida (6,624 yards, par 72).
When: Thursday-Friday, 3:30-5:30 p.m. (Golf Channel); Saturday-Sunday, 2:30-5:30 p.m. (Golf Channel).
Purse: $2 million. Winner's share: $300,000.
Defending champion: Katherine Kirk.
Web.com Tour
What: LECOM Health Challenge
Where: Findley Lake, New York; Peek'n Peak Resort (Upper Course) (7,058 yards, par 72).
When: Thursday-Friday, 10:30 a.m.-12:30 p.m. (Golf Channel); Saturday-Sunday, noon-2:30 p.m. (Golf Channel).
Purse: $600,000. Winner's share: $108,000.
Defending champion: Chesson Hadley.
— By The Associated Press