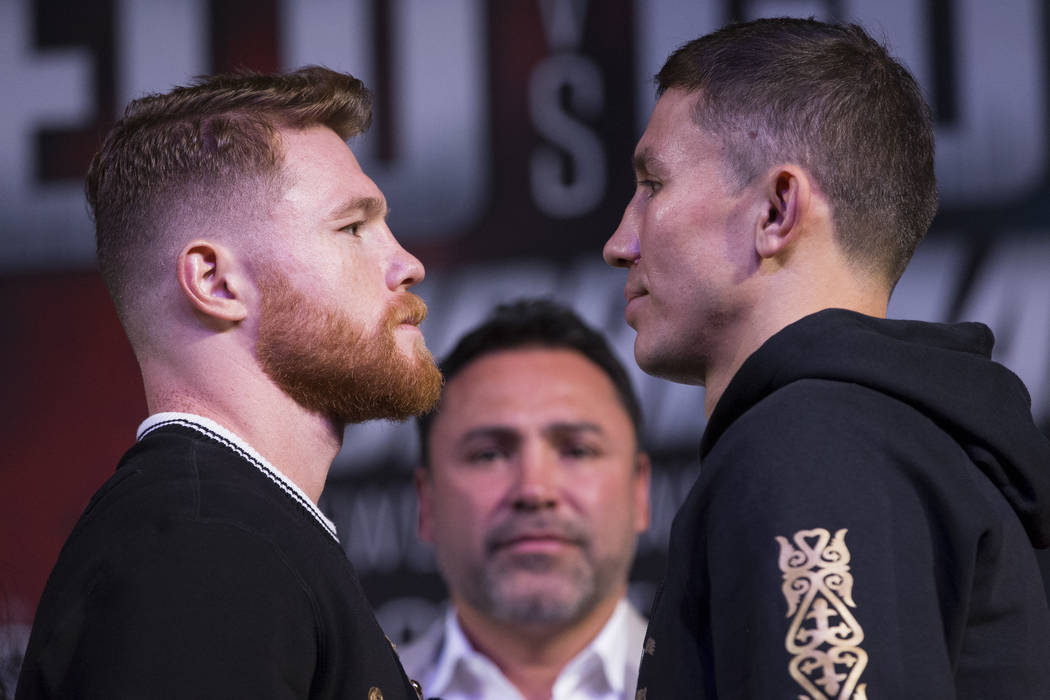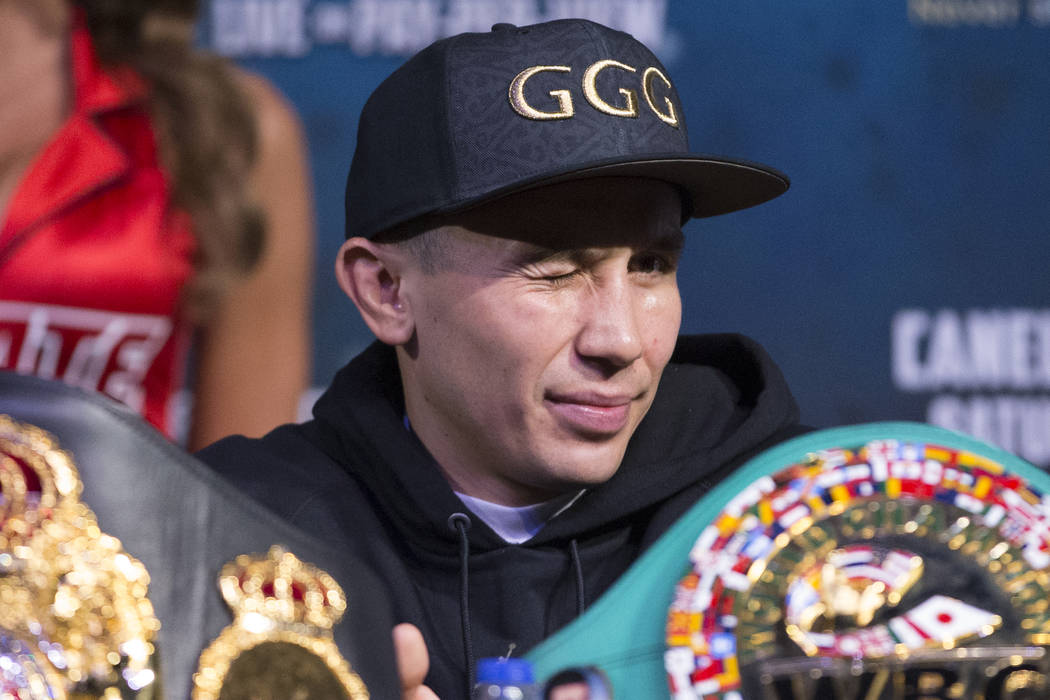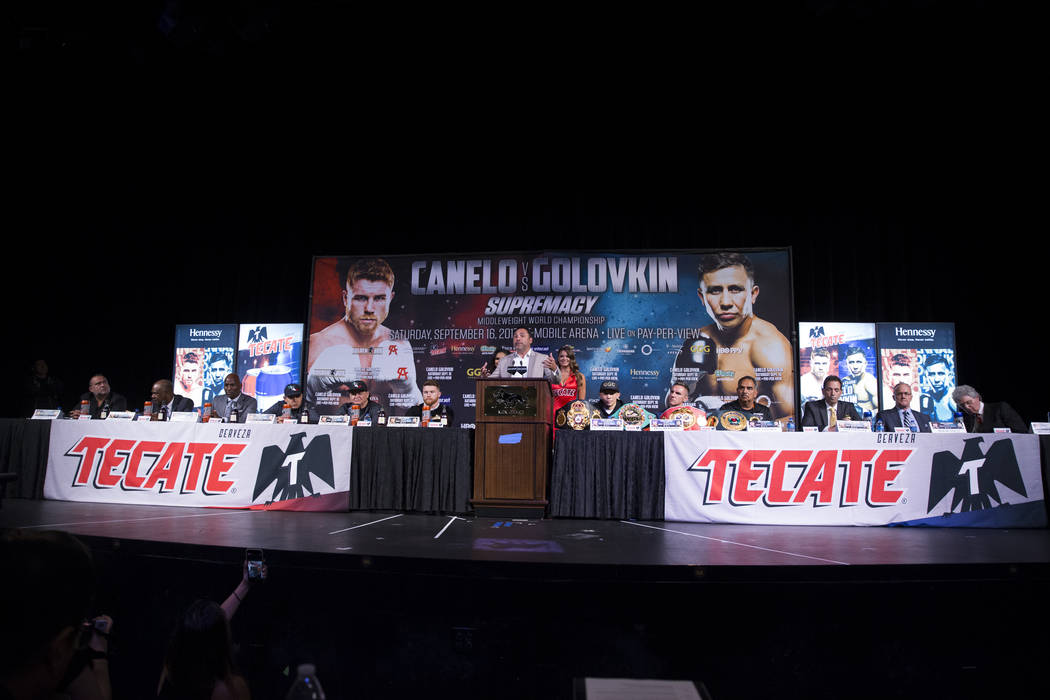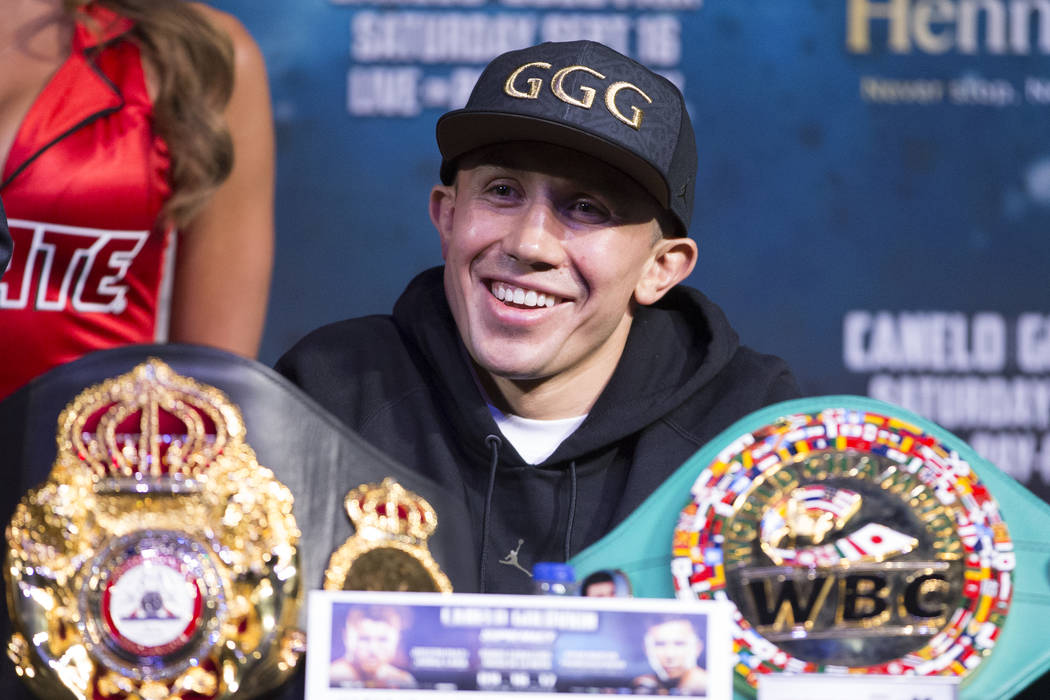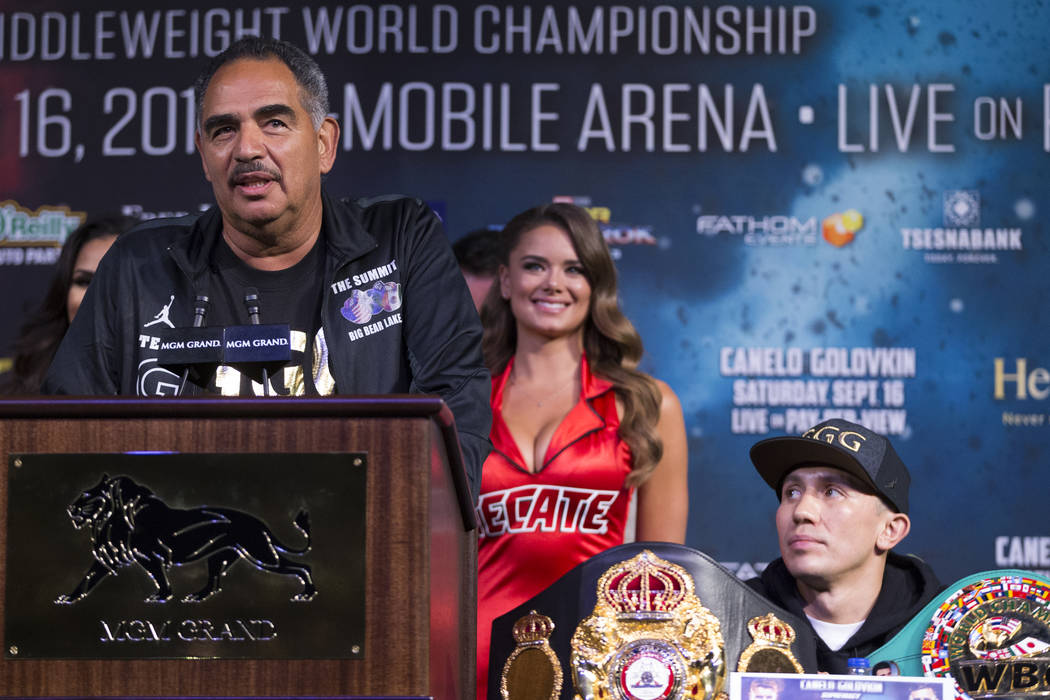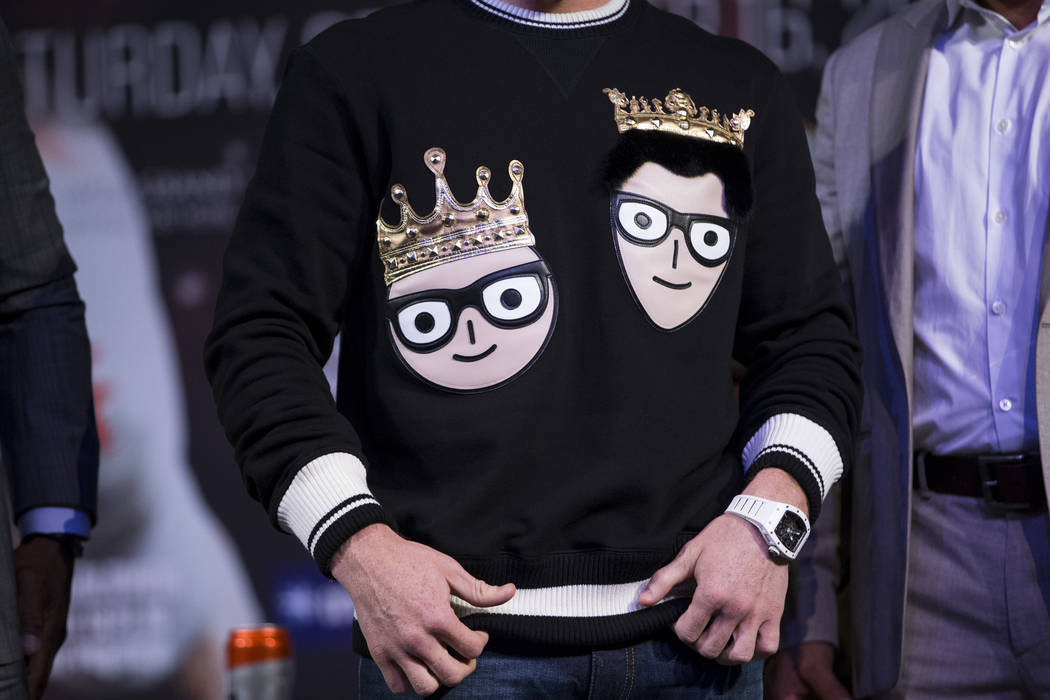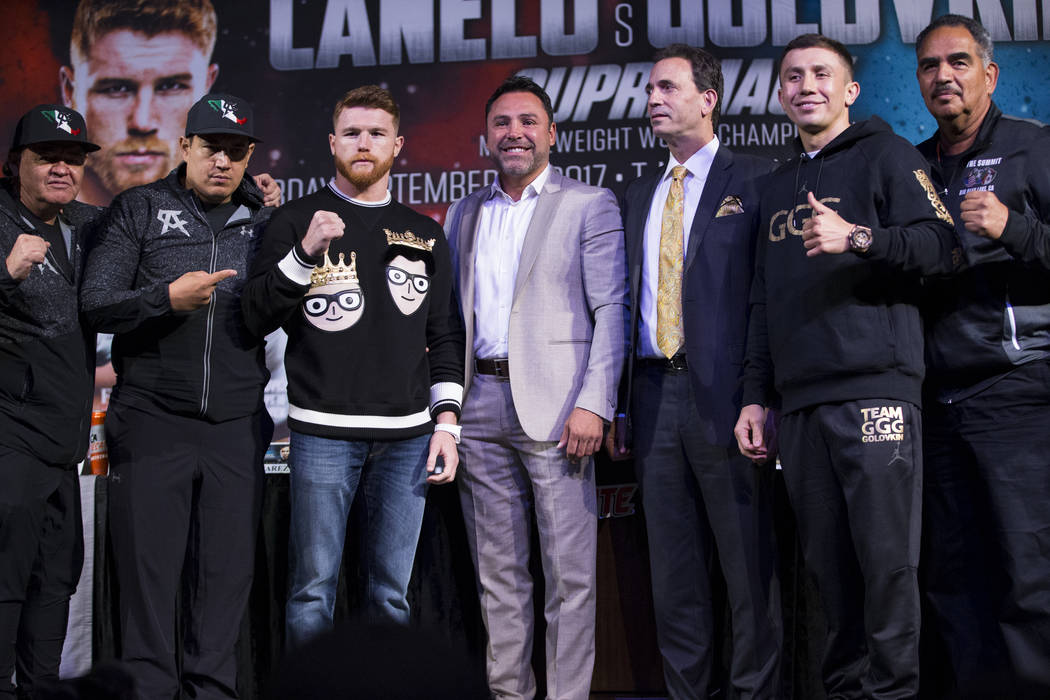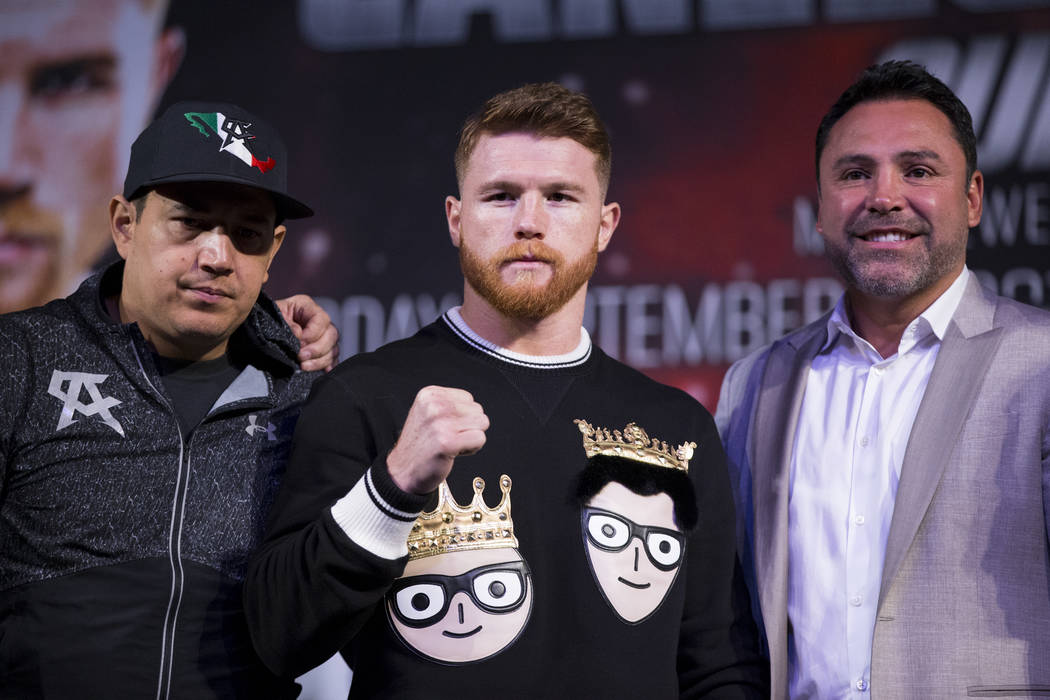 Just a guess: When it comes time for Canelo Alvarez and Gennady Golovkin to step on the scale Friday afternoon for the weigh-in of their middleweight unification bout, Twitter won't be focused on a profanity-laced comment from either camp of Floyd Mayweather or Conor McGregor.
Neither will be nearly as interested in what might occur Saturday night at T-Mobile Arena as others (hello, Oscar) were in their Aug. 26 fight.
Besides, counting that much money usually takes all of one's attention.
(BLEEP) YOU #MayweatherVsMcGregor
BOTH OF YOU ARE DISRESPECTING THE SPORT OF BOXING
#CaneloGGG Sept. 16th ringtv.com
That was the tweet from Golden Boy Promotions CEO Oscar De La Hoya before Mayweather and McGregor were weighed and a massive contingent of Irish fans celebrated in the entrance of T-Mobile as if the second coming of Jack Lynch had emerged on the fields of Gaelic football.
The tweet was quickly deleted — of course it was — and De La Hoya explained it as an emotional response in defending his sport.
From who or what, exactly?
The millions who paid to watch?
But that's boxing for you.
Jealousy is its middle name.
Finally, thankfully, it appears those involved with what could prove to be one of the sport's all-time classics in Alvarez-Golovkin have moved on from obsessing over Mayweather-McGregor, that they have shifted focus to their own card and stopped condemning something of which they had absolutely no connection.
Well, mostly moved on.
"I'm so embarrassed about (Mayweather-McGregor), I don't even want to mention it," said Bernard Hopkins, a former two-division champion and minority partner in Golden Boy Promotions.
Hopkins never disappoints.
He went on to mention it.
"Have you seen the pay-per-view numbers for (Mayweather-McGregor)? What does that tell you?" he said. "People brag when they win but never when they lose at the crap tables.
Now that the circus is over, now that the money grab is over, let's get to the real fight.
"From my perspective, no one is talking about two weeks ago because they understand the difference between a spectacle and a fight. This is a fight. No trash talking, no buffoonery, no (accusations) of racism being thrown around. This is a real fight."
A few things. The fact Hopkins used the word buffoonery in a quote pretty much makes him my favorite fighter like, ever. Also, no matter what the PPV numbers for Mayweather-McGregor eventually prove to be, they will be enormous in terms of dollar signs for those who promoted and took part.
This just in: Nobody holding the dice on that fight lost at the tables.
Of course it was a money grab.
Boxing and the UFC were involved.
It's what they do.
It was also a money grab that Golden Boy or Top Rank or GGG Promotions or any other promoter on earth would have gladly been part of had one of their fighters been involved.
The only ones in boxing who publicly slammed Mayweather-McGregor were those not getting a slice of the pie.
Which really made De La Hoya's stance more disappointing than anything else, given the promise and anticipation of what Alvarez-Golovkin could produce.
It has all the makings of greatness. Fans have waited years to witness it. It sold out in days. You have a Mexican star in Alvarez fighting on Mexican Independence Day. You have an undefeated champion in Golovkin.
Compelling storylines are endless.
I'm not certain PPV numbers will decrease in any manner because of Mayweather-McGregor. You figure the fight Saturday could do in the range of 1.5 million buys. It was probably always going to do that many, whether the other event took place or not.
People suggest boxing is dead.
What does that even mean?
I know when you have two fights of the magnitude Las Vegas will have hosted in a matter of weeks, it couldn't be further from the truth.
"This event (Saturday) needs no hype, whatsoever," De La Hoya said. "This is a fight that is a can't miss. That's the bottom line. What people do know is that it's going to be a great, great fight because of what is at stake. What is at state is pride.
"This is a fight for the sport of boxing, and it couldn't have come at a better time. My kids, your kids, will talk about Canelo Alvarez and Gennady Golovkin 20 years from now. That's the type of fight we have on our hands. A special fight."
Great. Fine. Promote that. Tweet that.
And if it comes to fruition, all the better.
Everyone wins, at the crap tables and the bank.
Contact columnist Ed Graney at egraney@reviewjournal.com or 702-383-4618. He can be heard on "The Press Box," ESPN Radio 100.9 FM and 1100 AM from 11 a.m. to 2 p.m. Monday through Friday. Follow @edgraney on Twitter.