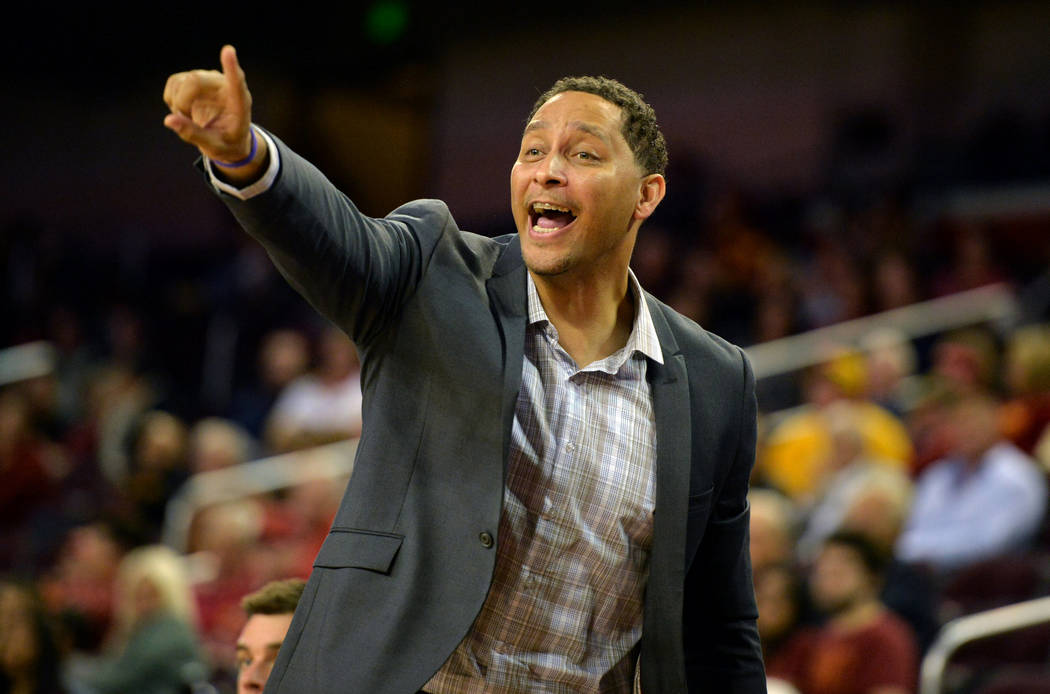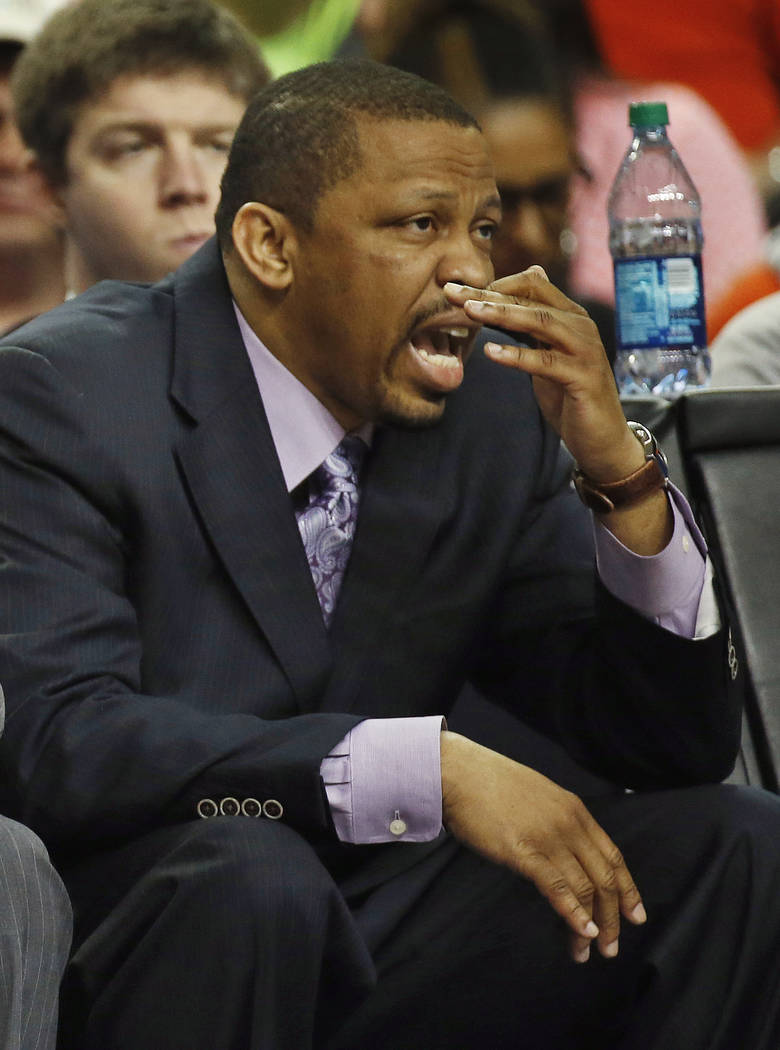 It's a historic blemish on a world that has forever been stained, a major discovery of a much bigger problem, if you can get bigger than federal corruption charges in regard to taking bribes.
That's a virtual monster burrito to consume for acting in nefarious ways, but if there is a group of folks that can eclipse its own appetite for cheating, it's college basketball coaches.
The dirtiest of NCAA sports on Tuesday was revealed for the fraudulent scam it always has been. We just needed the principal federal law enforcement agency of the United States — with its reach and resources and influence and power — to prove it.
Don't be surprised if there was a run on towels at Target stores throughout the country, because it's impossible to predict the amount of sweat pouring from the brows of head coaches and their assistants in the wake of four of their peers being arrested by the FBI on charges they took thousands of dollars to steer NBA-destined college stars toward certain sports agents and financial advisers.
When evidence like wire taps and undercover agents and written communications and financial transactions is presented, it tends to get everyone else checking to see if those skeletons in the closet are really dead.
Included among the 10 charged in Manhattan federal court were assistant coaches Chuck Person of Auburn, Emanuel Richardson of Arizona, Tony Bland of Southern California and Lamont Evans of Oklahoma State.
There's no complex answer to this. It's greed. Or a whole bunch of arrogance.
It's why among those also arrested was James Gatto, director of global sports marketing at Adidas, a company with a domestic net worth of $6.8 billion.
It's why assistant coaches each making several hundred thousand dollars a year would risk their careers and freedom for payouts that ranged from $9,000 to $19,000.
Don't celebrate if your favorite program wasn't involved Tuesday.
Don't throw stones.
College basketball all lives in the same glass house. No one has any idea what might be coming.
It's just the beginning
The FBI, short of not landing a conviction of Roger Clemens on perjury charges, is nearly as much a sure thing in these matters as death and taxes. Ask those involved with the BALCO drug scandal how large a hammer the feds swing at sports when they want.
You also can be certain this specific investigation wasn't conducted with the desired end game of catching a handful of coaches. This isn't done. Not close to being so.
When part of a news conference regarding the initial arrests is about how the investigation continues and more interviews are being conducted and there is a phone number available for anyone who wants to come forward with information, well, you know the FBI wants to mount much bigger fish.
Yeah, lots of people at major shoe companies are wiping their brows, too.
This isn't just a few rogue coaches and advisers, and it's not just Adidas.
For now, they're just the ones who got caught, and there's no telling how quickly they might flip on many of those same nervous peers.
"I think we are finally going to see the full scope of it," said Pulitzer Prize winning author and journalist George Dohrmann, whose book, "Play Their Hearts Out: A Coach, His Star Recruit, and the Youth Basketball Machine," is an expose of the underbelly of grassroots AAU basketball. "For many years, journalists for many reasons couldn't share all that we knew and saw. The FBI is going to show everyone that in great detail, and that is a good thing.
"For years, schools and the NCAA have sold and fans have bought the myths about how top players end up at some schools. The kid who suddenly switches his commitment at the last minute. The kid who crosses the country to sign with a school he was never associated with. The lesser program that suddenly lands a bunch of five-star kids.
"The vast majority of the time there was no innocent explanation for those developments. They happened because a shoe company or an assistant coach or an agent or someone else paid up. The myth that it was anything but that may now be shattered."
What happens in Vegas …
How ironic that much of the scandalous deeds went down in Las Vegas during the summer recruiting period, when coaches and players and agents and shoe company officials annually descend on our town for tournaments of which there is no regulation.
Part of the indictment released Tuesday quoted sports agent Christian Dawkins from a July 27 meeting in a Las Vegas hotel room talking about a mother of a top recruit in the class of 2019.
"The mom is like … we need our (expletive) money," Dawkins allegedly said.
This isn't done.
This isn't near done.
The only questions: Where does it end and how many body bags will the FBI collect along the way?
Contact columnist Ed Graney at egraney@reviewjournal.com or 702-383-4618. He can be heard on "The Press Box," ESPN Radio 100.9 FM and 1100 AM from 11 a.m. to 2 p.m. Monday through Friday. Follow @edgraney on Twitter.