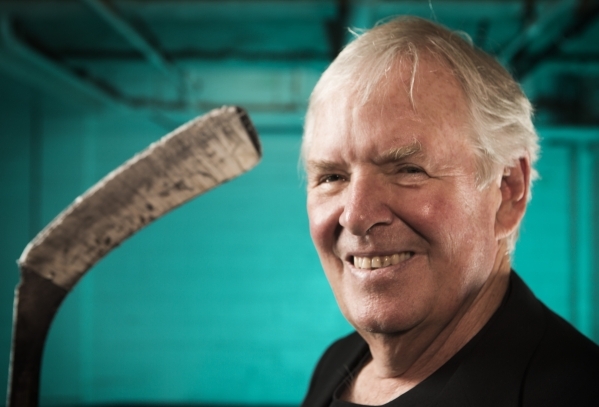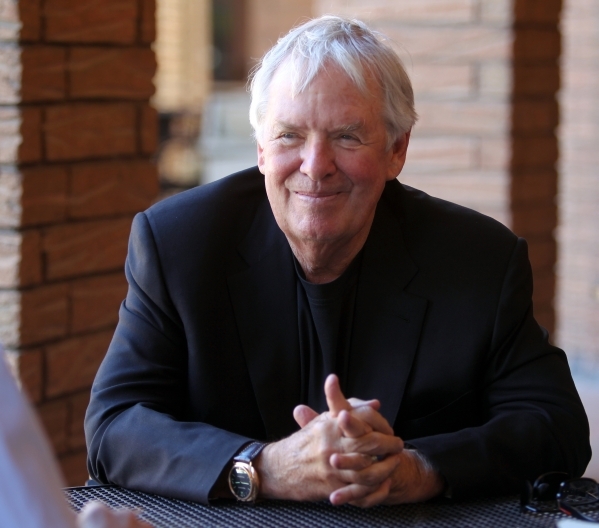 It's often impossible to trace a specific quote to its origin, although you can bet the really good ones are almost always thought to have come from Mark Twain or Oscar Wilde or other famous folks who once offered a bunch of intelligent and scintillating nuggets.
Like that one about never getting a second chance to make a first impression.
When it comes time to officially introduce Las Vegas as an expansion city, let's hope the NHL respects such an adage.
The seemingly slower-than-David-Ortiz process continued Tuesday in New York, when representatives from Las Vegas and Quebec City made presentations and answered questions from the league's executive committee.
That means Bill Foley, the billionaire chairman of Fidelity National and the man intent on bringing Las Vegas its first major league professional sports franchise, maneuvered through the third and reportedly final stage of a process that should lead to the NHL expanding for the first time since 2000.
And when it does occur, Las Vegas must stage the sort of unforgettable celebration only it can deliver.
It should blow the thing out.
"That would be great," Foley said hours after meeting with the executive committee. "I'm sure the league will tell us how it wants to play out any announcement. But if we are fortunate to get the team, there will absolutely be a big party in Las Vegas."
There isn't such a thing as too much in this instance, a time when the biggest moment in the city's sports history will arrive. It doesn't matter that the team will play in the new MGM/AEG Arena behind New York-New York, doesn't matter that such a venue falls in an area unincorporated by Clark County.
It's not a time for politics.
It's a time for Fremont Street to open its doors to the community for a hockey celebration. This is for the entire valley, not just one corner of it.
Make it wild and crazy. Drop in Elvis holding the Stanley Cup from a plane. Sell even more season tickets than the 13,500 deposits and commitments Foley's group has already secured.
Make it memorable.
Just make it happen.
It is believed the executive committee will make its recommendation on expansion at a meeting in Pebble Beach, Calif., on Dec. 7 and 8. Fine. Rich people like to gather in resort towns. You can bet by then Foley and his group will have been checked and vetted and screened more than a leading running mate in the general election.
Fact: The 2017-18 season, in which the Las Vegas team would begin play, will be here in less time than it takes Erik Karlsson to skate from one end of the ice to the next.
It would be silly to believe Foley hasn't for months now built a strategy as to how he wants the franchise built and what type of team he wants to deliver, but you can only have so many secret meetings and telephone calls without word leaking out and the NHL becoming upset things aren't following its desired schedule.
"It's true that we need to get things going," Foley said. "Two years would go by fast, and a lot of things need to happen. We would need to build a practice facility, to develop our front office, hire a general manger, hire a coach, hire staff, secure sponsorships, get our scouting department up and running. But we can't do anything until we get a team. We have to wait."
NHL commissioner Gary Bettman told reporters Tuesday that expansion continues to be an ongoing process, that there is neither a specific timetable nor predetermined outcome when it comes to granting Las Vegas or Quebec City a team.
Of course there is, because nothing perks up the ears of wealthy owners like a $500 million expansion fee.
The last time expansion occurred, the league returned to Minnesota with the Wild and also added the Columbus Blue Jackets, bringing the number of teams to its current 30. It's not a perfect situation 15 years later. The league reportedly desired two expansion teams — Las Vegas and Seattle — within the Western Conference's footprint. But those from the city of bookstores and glassblowing studios and coffee houses never officially applied for an expansion team, the holdup in Seattle being the lack of an NHL-caliber arena.
So it's Las Vegas and Quebec City, the latter along the boundaries of the Eastern Conference, an imperfect duo made easier to stomach by NHL owners as they prepare to accept a total of $1 billion for granting those cities teams.
If the official announcement indeed comes in Pebble Beach, Bettman and Foley should be on the next plane to Las Vegas for a massive party.
Heck, drop them out of a plane holding the Stanley Cup.
Now that would be some first impression.
No one does a party like Las Vegas.
When the NHL arrives, the biggest of bashes should welcome the announcement. Anything less would be a disappointment the size of Foley's bank account.
Ed Graney can be reached at egraney@reviewjournal.com or 702-383-4618. He can be a heard on "Seat and Ed" on Fox Sports 1340 from 2 p.m. to 4 p.m. Monday through Friday. On Twitter: @edgraney