Biggest stars still move the needle at Shriners golf tournament
Updated October 31, 2018 - 5:28 pm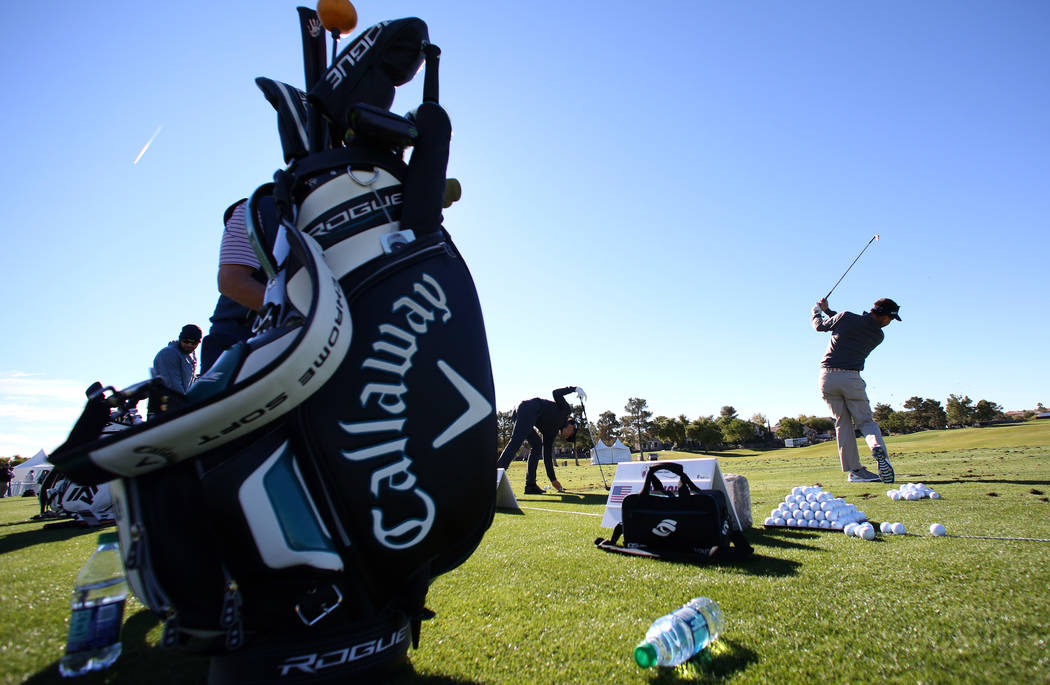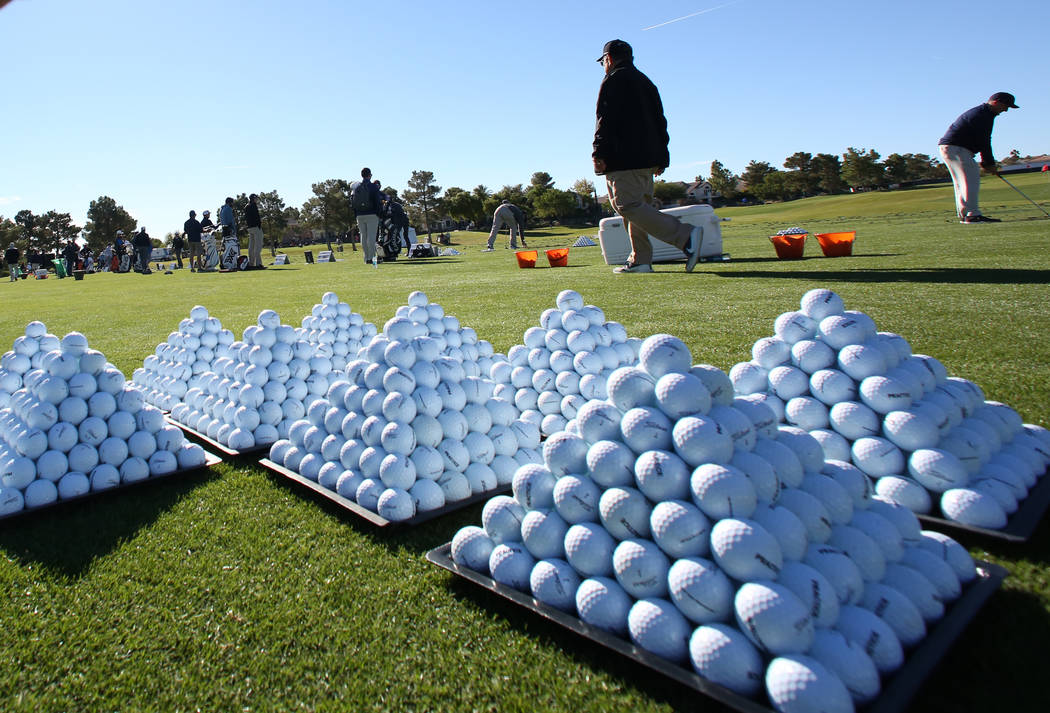 What's in a name?
Forget all that stuff about sweet smelling roses and star-crossed lovers and being doomed from the start as members of two warring families.
The PGA Tour doesn't include any current standouts named Montague and Capulet, but if it did, you can be sure Patrick Lindsey would be stalking homes and blowing up cellphones in search of a commitment.
He's not above climbing a tree or two or, well, an orchard wall, in search of those who can most move a needle of interest. Good for him. Neither rhyme nor reason nor risking bodily harm from angry kinsmen will stop a dedicated tournament director in search of such sporting celebrity.
He will settle for this: The clothes might make the man, but Jordan Spieth just might make the Shriners Hospitals for Children Open bigger than it has ever been.
Play for the annual event begins Thursday at TPC Summerlin while the passionate and devoted golf fan — meaning the one who knows the difference between stone cliffs at Bay Harbor and dunes at Streamsong — will immediately notice the depth of field.
And everyone else, the group Lindsey needs to tap more and more into as years pass, will understand Spieth's presence is a sensible enough reason to attend.
They also might think Bryson DeChambeau is a form of French cuisine being served on The Hill.
"I've been talking for more than three years about this being our priority," said Lindsey, named tournament director in March of 2015. "To make sure we get PGA Tour stars playing this event. That's what I believe moves our spectators and clients more than anything and what the community deserves.
"It seems like an eternity that we have been chasing all these great players. It hasn't been easy. It's about talking to players and agents and creating relationships and making sure, more than anything, they know they're wanted here. I don't think we've really done a great job with that in previous years."
It's a solid field. DeChambeau turned pro in 2016 and already has four tour wins. He's just 25 and ranked sixth in the world, a kid from California who's not your average Croque-Monsieur with a single length iron. He's really good.
Tony Finau is playing. He's the co-favorite this week and ranked 15th. Webb Simpson, a Top 20 player, is here. So is former UNLV star Ryan Moore.
But impressive resumes from entrants and who the informal fan thinks is worthy enough to spend the time and (not so much) money on to attend are two entirely different things.
Spieth and Fowler
Two players — Spieth and Rickie Fowler, the other co-favorite who is ranked ninth and is constantly earning overtime pay for fashion designers at Puma — will likely determine the magnitude of crowds strolling the grounds over the next four days.
Which means if neither make the cut, someone better hide all sharp objects from Lindsey.
Fowler first played the tournament in 2015.
The attendance jumped by some 10,000 from previous years.
Spieth also owns such juice and more. He might have struggled last season — missing the Tour Championship for the first time in this career — but is a three-time major winner at 25, has 11 tour wins and was both FedEx champion and PGA Player of the Year in 2015.
Needle. Moved.
It's simple: While the Shriners event is built around so many interactive activities and the mission of the title sponsor — a network of 22 non-profit medical facilities across North America treating children with orthopaedic conditions, burns, spinal cord injuries and cleft lip and palate — should always remain the most important of factors, casual observers want to watch those players they know and hear most about.
"The better the field is, the better likelihood is that more and more guys will come back," said Lindsey. "It all comes back to World Golf rankings. Everyone wants to be No. 1. You gain more world points by playing in strong fields.
"We're still a few years away from what we feel is the real potential of the event. I knew coming in that the best opportunity we have is to get the right players and the community will follow."
What's in a name?
For this tournament, only everything.
Contact columnist Ed Graney at egraney@reviewjournal.com or 702-383-4618. He can be heard on "The Press Box," ESPN Radio 100.9 FM and 1100 AM, from 7 a.m. to 10 a.m. Monday through Friday. Follow @edgraney on Twitter.