Billy Beane preaches winning — from Oakland and now to Las Vegas
Updated September 27, 2018 - 7:38 pm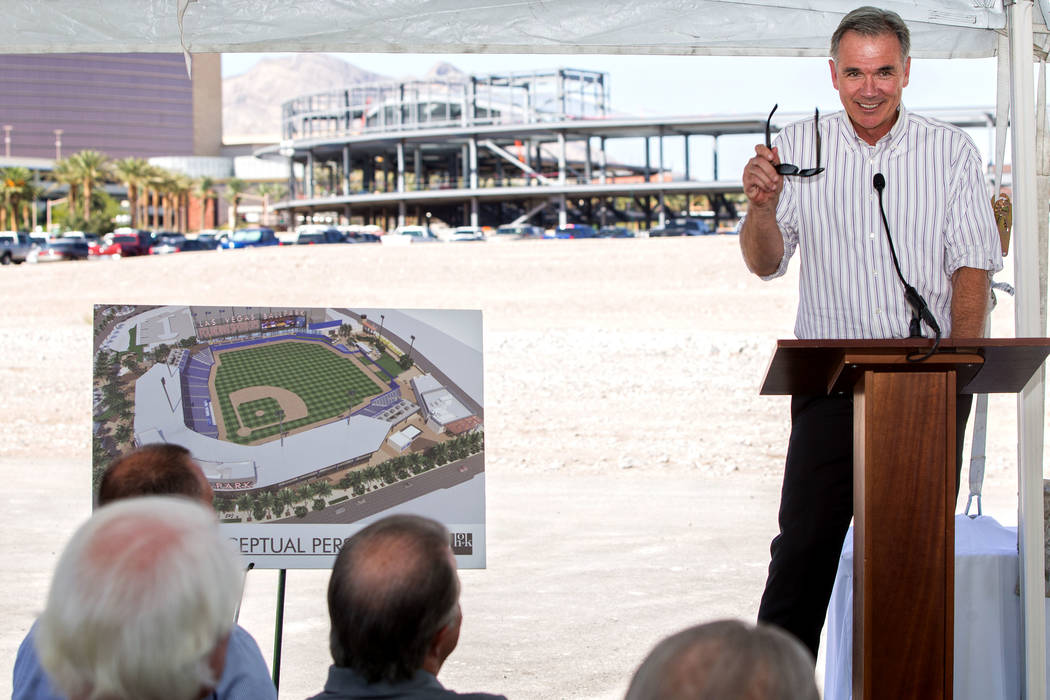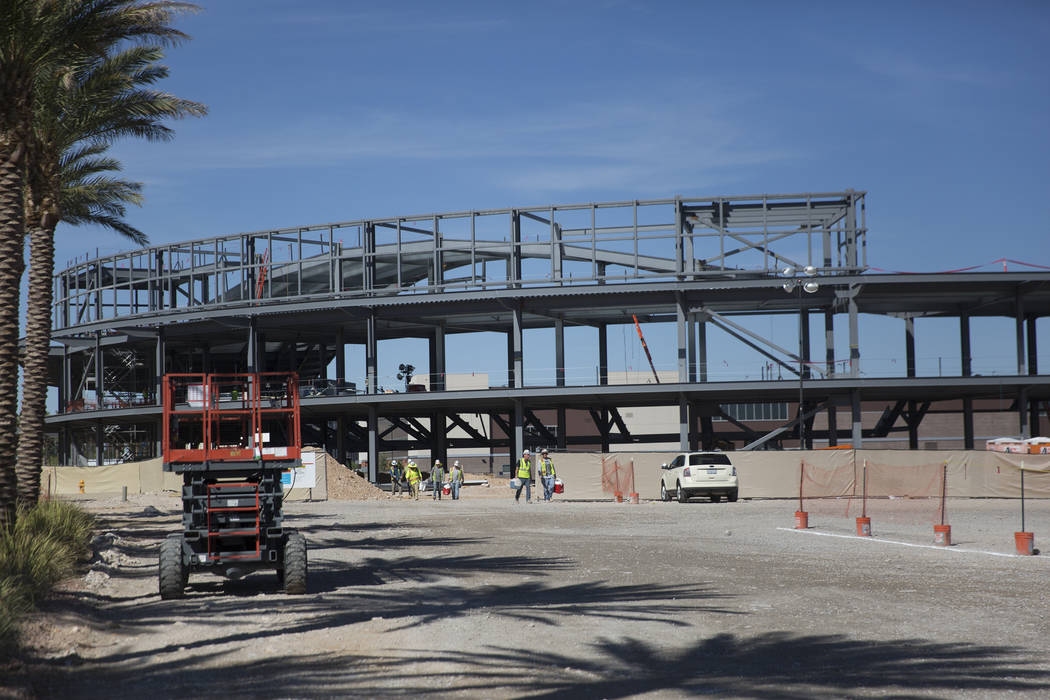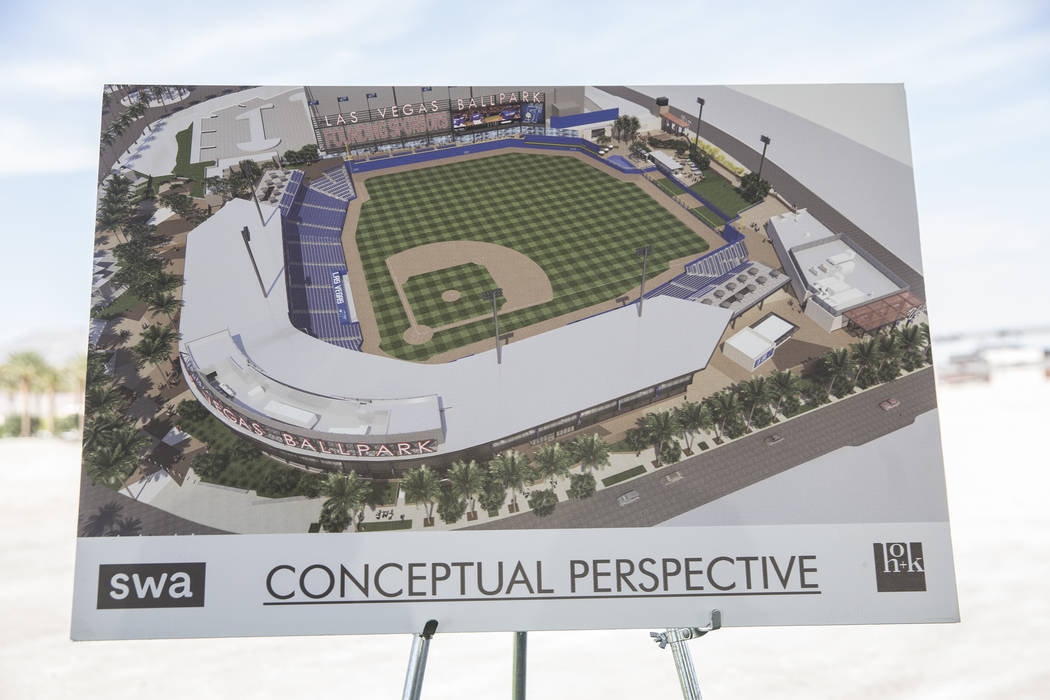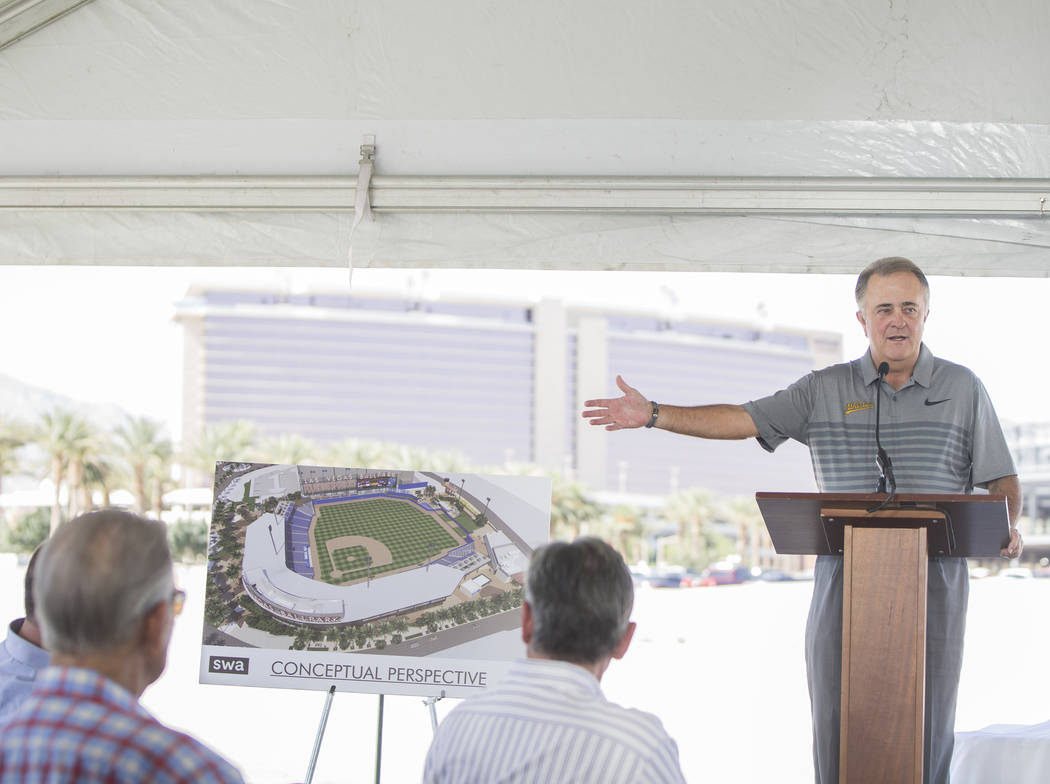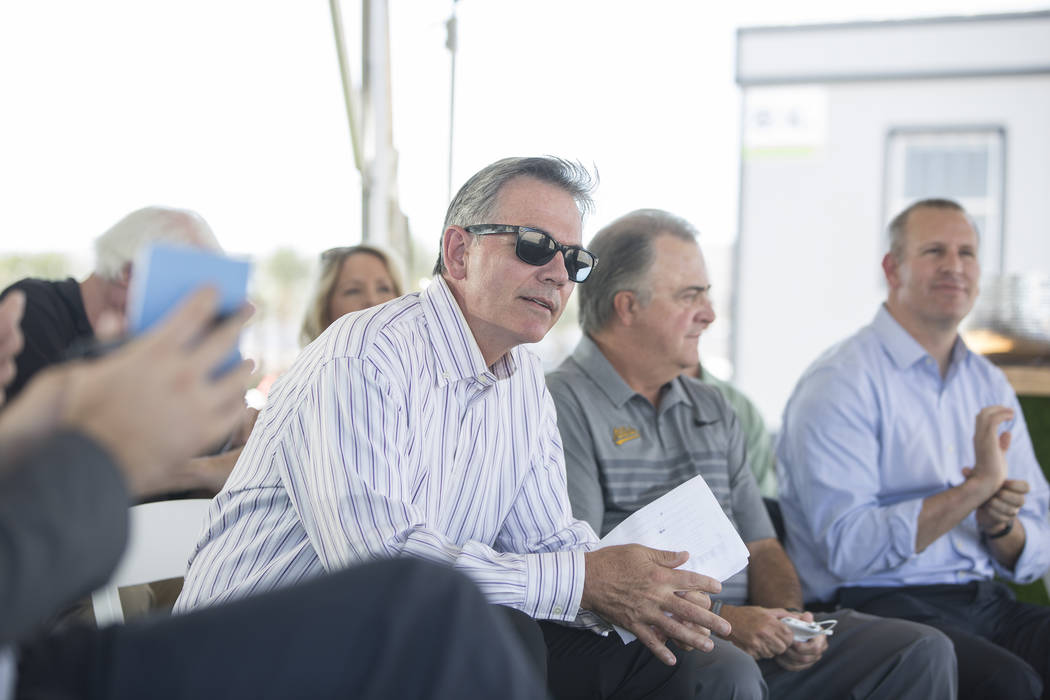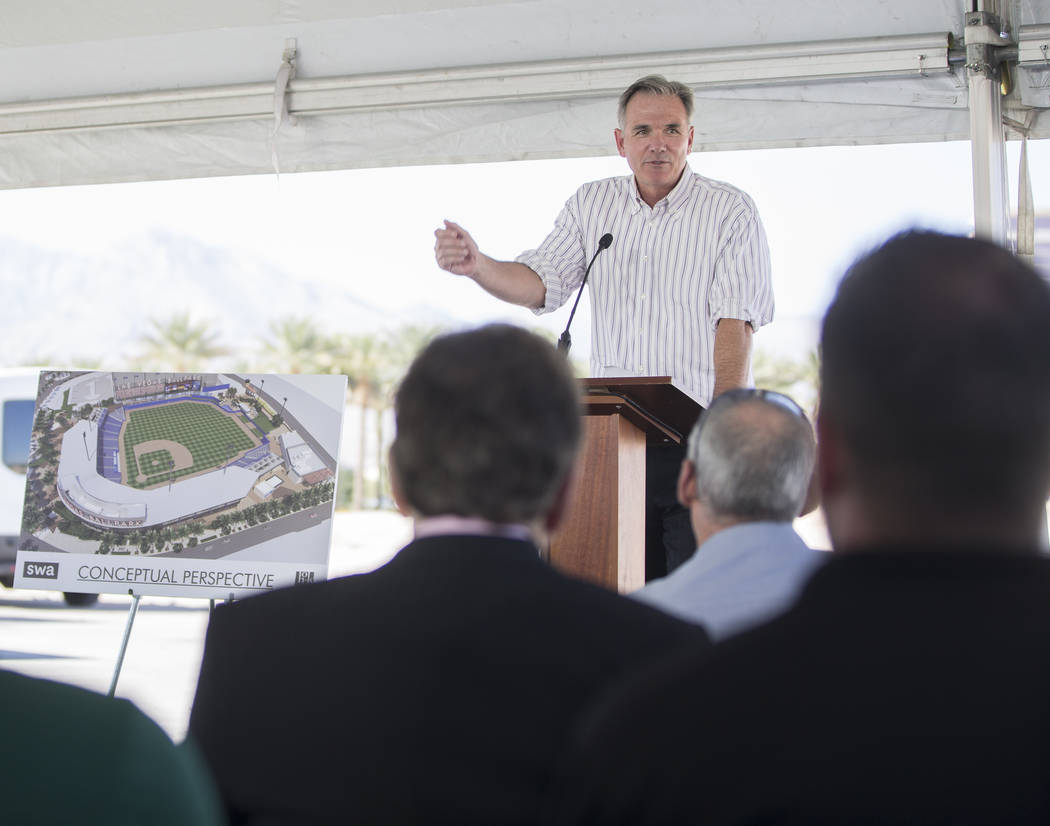 It's impossible to understand the heavy and interminable burden that Billy Beane has lived with for years now as executive vice president of baseball operations for the Oakland Athletics, a constant freight of presumption by others when he is being compared to … Brad Pitt.
Yeah. You really have to feel for the guy.
Beane wishes now he had paused to enjoy the process more, that while the making of the 2011 movie "Moneyball" more than not accurately portrayed his attempts to build a championship roster on more sabermetrics than money, he remained at arm's length as Pitt and others told the story on a big screen.
"It's one thing to have a movie, but what if it's a bad movie?" Beane said. "But it was good — I feel confident in saying that because it was nominated for six Academy Awards. But if it turned out to be 'Ishtar,' it wouldn't have been so great.
"Our DNA is still the same in how we do things, but you have to be progressive. The idea that we created a template 15 years ago and still do it exactly the same way, no. The game is too smart. You have to change."
This part hasn't: Beane enjoys losing as much as he does wearing pants — more on that later — and it's this insatiable desire to succeed that should translate to making the Las Vegas Ballpark more than just a state-of-the-art complex in which there will be a center-field pool with team president/chief operating officer Don Logan's name on it.
There also could be a lot of winning going on with the home team.
Beane and others from Oakland's management on Thursday joined those from the 51s (new nickname still to come) to officially welcome the A's as the town's Triple-A affiliate.
It's a marriage both sides agree should have occurred decades ago.
In the background of a news conference sprung from the ground an ever-growing outline of steel, the framework for a 10,000-seat ballpark adjacent to City National Arena in Downtown Summerlin, a sparkling new home in which Oakland's organization will attempt to deliver on its reputation as a Triple-A jewel.
Beane wasted no time reminding his close friend Logan what Las Vegas has missed out on since 1994, when there were talks about an affiliation agreement until ownership here balked at the idea.
Oakland has since offered this Triple-A resume: a .549 winning percentage, 19 winning seasons, two 90-win seasons, 11 80-win seasons, eight conference titles, six Pacific Coast League titles and two Triple-A national championships.
Shorts and sandals
Whether it was in Edmonton or Vancouver or Sacramento or most recently Nashville, the A's always have been defined by the idea that, while Triple A is first and foremost about the final stage of development for a minor leaguer, a prospect will ultimately prove better up there if he wins down here.
"It's like learning how to play, you also have to learn how to win," Logan said. "If you're a pitcher, you have to come into stressful situations and get guys out. If you're a hitter, you have to get the job done. When you do it over time and then get to the big leagues, you have a better chance. They say a lot of guys just can't handle the bright lights up there. To me, it's that they weren't developed well enough.
"The A's teach them as well or better than anyone at this level what will be expected at the next one."
What hasn't changed in Oakland is a preference for small and friendly management, a group of loyal folks without countless layers of employees between the bottom rung and Beane, a fairly flat structure of people given the ability to make autonomous decisions.
Oh, yeah.
And a whole bunch of shorts and sandals.
"This might be the last time you see me in these," said the 56-year-old Beane, pointing to his blue slacks. "We are who we are, and we're sort of proud of that.
"As time passes, you hate losing more than you enjoy winning. I'm miserable when we lose. I hate it. That never goes away. When you're young and arrogant, you think you're right all the time. But then you get older and you realize you're not infallible, which is good because you're not making decisions anymore like a 30-year-old frat boy.
"You become very humbled as a leader. I've been doing this a long time. I know myself a lot better now. When the time comes that I accept losing in my position, I shouldn't be in a leadership role."
The only thing missing was Jonah Hill nodding in agreement.
Contact columnist Ed Graney at egraney@reviewjournal.com or 702-383-4618. He can be heard on "The Press Box," ESPN Radio 100.9 FM and 1100 AM, from 11 a.m. to 2 p.m. Monday through Friday. Follow @edgraney on Twitter.