Boxers' pride, hunger help Golden Gloves event stand tall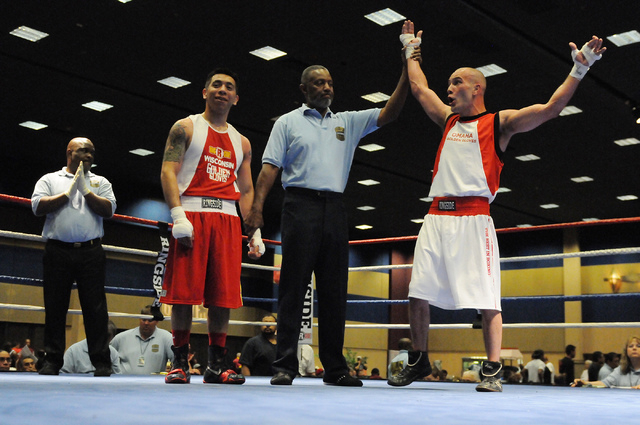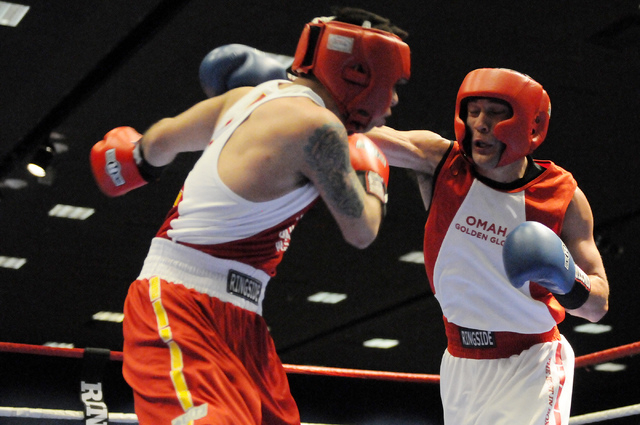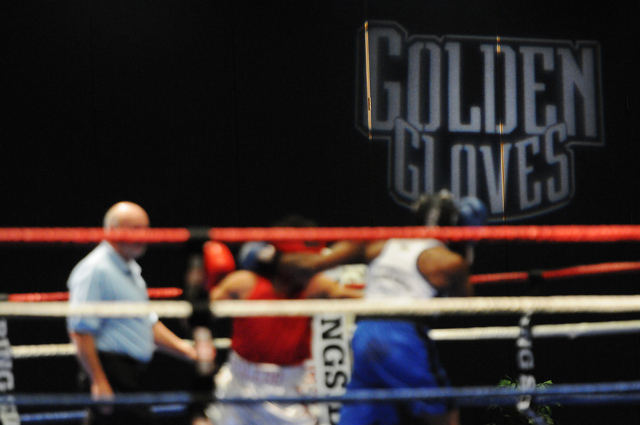 Arch Ward had a simple idea. Help kids and promote amateur boxing. Take fighting off the streets and into a ring. Turn dreams into reality.
The same notion exists today, much as it did in Chicago in 1923. The same hope lies within those who continue to champion Golden Gloves boxing.
Ward was a sports editor who organized the first tournament at Chicago Stadium, and the idea of a prestigious boxing show created interest nationally. Newspapers across the country began sponsoring events.
Yeah. Much different times.
"I still see the Golden Gloves as a status symbol for young athletes coming up through the ranks," Dawn Sanchez said. "Golden Gloves helps keep amateur boxing relevant. A lot of athletes don't want to turn professional until they have that title under their belt. If they can win a Golden Gloves championship, if they can beat the best of the best in this country, it gives them a lot of credibility.
"They still have that hunger. They are not corrupted by money and greed. They still love hearing their name announced over the loudspeaker."
Her passion is ensconced in a lifetime around the sport, born to a mother who was one of boxing's first female managers and a father who fought professionally out of New York. She is married to Las Vegan Augie "Kid Vegas" Sanchez, who fought professionally from 1996 to 2001 and whose amateur career included a victory against Floyd Mayweather Jr. at the Olympic Trials.
Dawn Sanchez is tournament director for the Golden Gloves Nationals being staged this week inside a convention center ballroom at the Las Vegas Hilton, where nearly 300 fighters from 30 regions and in 10 weight classes fight to become those who Saturday will own the same honor once bestowed upon the likes of Mayweather and Muhammad Ali and Joe Louis and Mike Tyson and Oscar De La Hoya and Sugar Ray Leonard.
It is still an event littered with stories of kids chasing dreams, the sort of dramatic tales that saw a real-life fighter (Tommy Morrison) have his climb from the streets to a once-in-a-lifetime shot played out in the movie "Rocky V."
Morrison was a regional Golden Gloves champion before he starred opposite Sylvester Stallone, before he won the World Boxing Organization heavyweight title, before he tested positive for HIV, before he died at age 44 in 2013 while in the final stages of AIDS.
Golden Gloves is boxing history wrapped in innocent stares and regional pride and young talents maturing into world champions. It is a flurry of fists and fervent screams from coaches across three rings. It is as pure as boxing gets, camps from New York in this corner and Kansas City in that one and California in another and so on — fighters that range in age from 17 to 34, dancing and shadow boxing up and down aisles, envisioning a championship belt around their waist and ring on their finger.
But things have changed since Ward's simple idea. The pull of mixed martial arts has drawn its share of young boxers into the octagon. Sponsorship is lacking, to the point the walls inside the convention center ballroom boast two supporters — Mayweather Promotions and Barry's Boxing Center of Las Vegas, owned by Sanchez's parents, Pat and Dawn.
They couldn't run this event without Mayweather's financial backing.
It would be impossible.
"They old saying is that the first thing to go in a boxer is his legs," said Jim Beasley, executive director of the Golden Gloves who has worked for the organization for 51 years. "That's not it. Their memories go first, because they forget where they came from. There are very few like Floyd who have stepped forward to help.
"Kids today are much smarter than they were 40 years ago. They know this is a steppingstone to opening the sort of doors professionally that they all want. But one thing hasn't changed — when you're in that ring and the bell rings, you're all by yourself and have to let it all go."
Adrian Servin was one of those kids Wednesday night. He fights out of Phoenix and is part of the Nevada Region, having advanced to tonight's quarterfinals with a win on points in the 108-pound class.
He began boxing at 8 and is now 17.
Never has the dream changed.
"It's the same as everyone here," Servin said. "To win a Golden Gloves national title … it's what every fighter wants.
"That is the goal. It's everything."
Las Vegas Review-Journal sports columnist Ed Graney can be reached at egraney@reviewjournal.com or 702-383-4618. He can be heard from 11 a.m. to 2 p.m. Monday through Friday on "Gridlock," ESPN 1100 and 98.9 FM. Follow him on Twitter: @edgraney.