British fans prefer betting on their form of football over NFL
Updated October 13, 2018 - 3:44 pm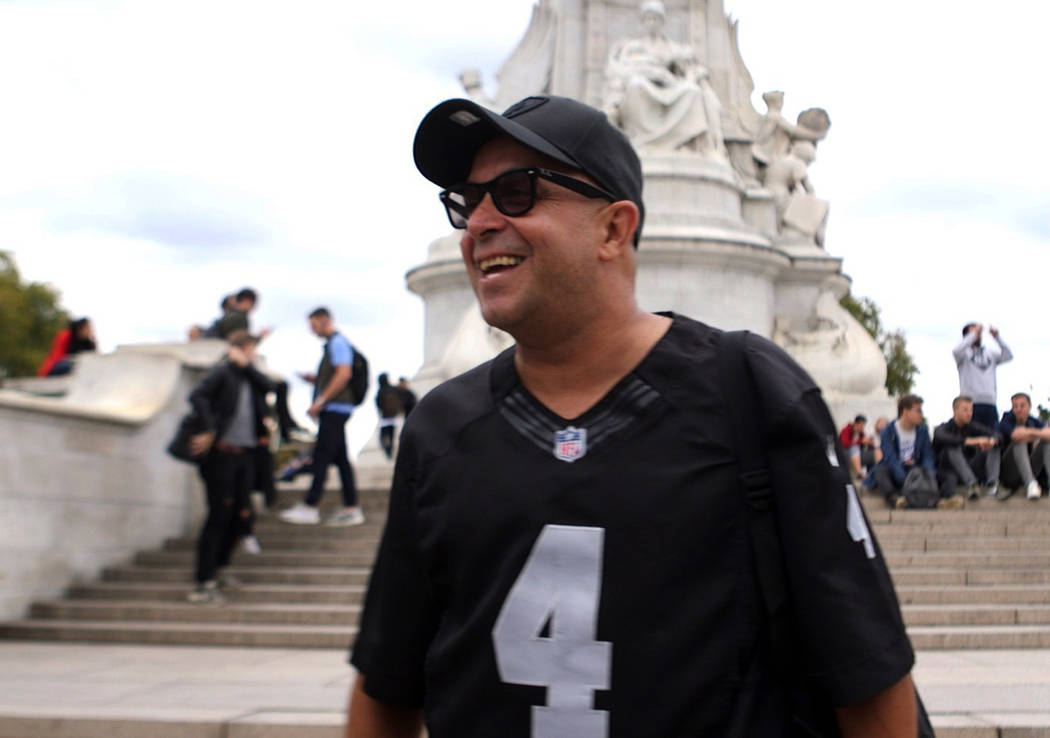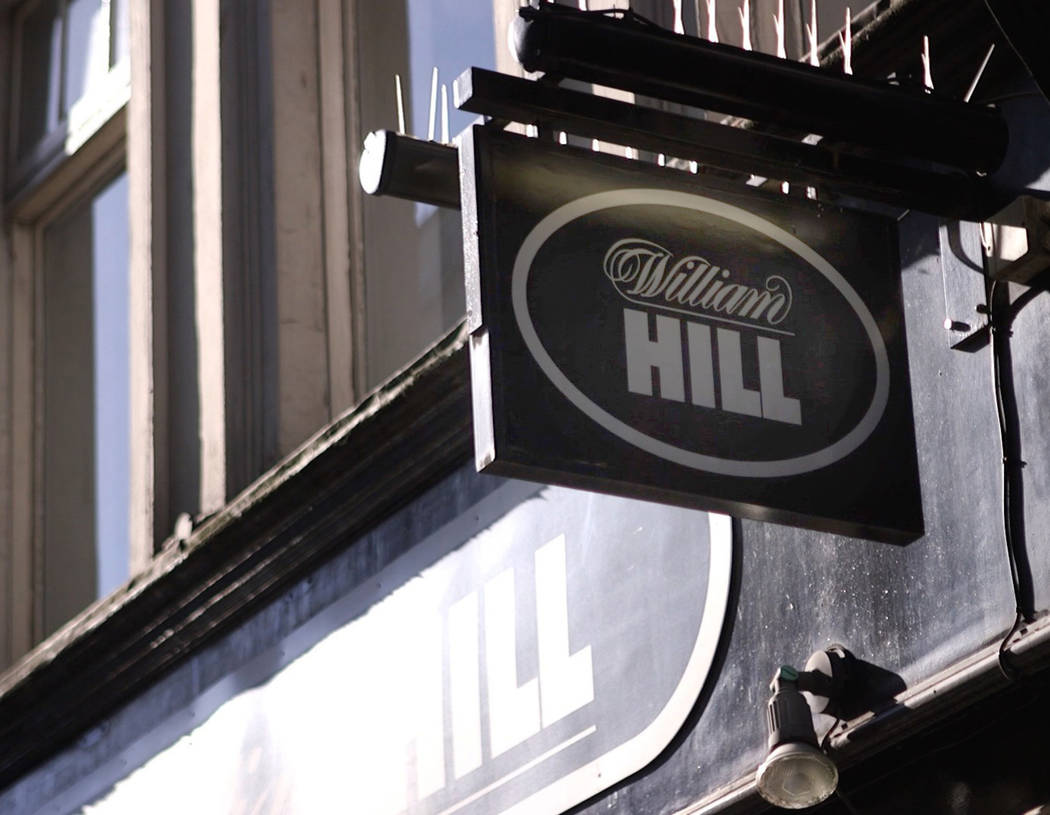 LONDON — It was early Thursday when, in the shadows of a district where Her Majesty's Theatre offers nightly showings of a beautiful soprano named Christine becoming the obsession of a disfigured phantom living beneath an opera house, a young man named Illy wandered out of a William Hill betting shop.
He had placed a wager on a football match, only not the kind that has generated billions of dollars as one of four major professional sports leagues in North America.
Which means while there is unquestionably a growing appetite for the NFL in parts of the United Kingdom, the idea of placing one's hard earned pounds on the outcome of a Sunday game in the States — or, at times, here in the capital city — still seems more rubbish than anything to many making bets at windows.
"I don't understand (the NFL) at all," said Illy, a bartender from Birmingham, a town in the country's West Midlands region. "I've heard of it, obviously. I just don't know the game. I tried to watch it, but it didn't make any sense to me."
Translation: Illy isn't that much different from many losing NFL bets back home.
The Raiders on Sunday meet Seattle as part of an annual International Series of NFL games in London, a 10 a.m. PST kickoff scheduled at Wembley Stadium, which will host three such matchups this season.
Growing popularity at books
There is a deal in the works in which Jacksonville Jaguars owner Shahid Khan — who also owns Fulham FC of the Premier League — would purchase Wembley for what would amount to around $1.3 billion.
Part of that transaction includes this caveat: No betting sponsors would be promoted inside the stadium, a move likely based on current Wembley owners cutting partnership ties last year with Ladbrokes, a London-based gaming company.
It seems such a move was tied to a former professional soccer played named Joey Barton being banned from the sport for gambling. It also seems Joey was the ultimate British mush, winning just three of 30 wagers he promoted on his web site.
In all, Barton placed 1,260 bets on soccer matches between 2006 and 2013, including many on teams in which he competed. He was the Pete Rose of Manchester City and other various clubs.
His is a story that made national headlines, but when you get past the prime storylines of British sports gaming, existing within those shadows of a theater district and all throughout London is still an often unaware public when it comes to betting the NFL.
"Relatively speaking, it's still a new sport for UK fans, but its rise has still been meteoric over the last decade," said Rupert Adams of London-based William Hill. "The vast majority of people who bet on American sports are not our regular retail customers. They (wager) on the NFL almost all online.
"But a decade ago, we had no dedicated compilers working on NFL (data), and we now have a dedicated American sports team in Gibraltar. In Leeds, we have an American sports in-play trading team. Amazingly, the NFL is our ninth highest turnover sport, ahead of established sports like snooker and golf."
Think about that. Betting on Bill Belichick's team is now a bigger deal in London than who might prove best at at a cue sport which originated among British Army officers stationed in India in the latter half of the 19th century.
Because, even here, the Patriots are almost always mentioned first when the NFL becomes part of a conversation.
Brady educated
Alex Porter is a university student in London who a few years back played on a soccer team that toured the East Coast, and it was in Boston when he learned about all things Tom Brady.
Porter also stopped by a William Hill shop on Thursday to make some wagers, he too bypassing the chance at betting on either the Raiders-Seahawks game that will be staged less than 11 miles from where he stood or any other NFL matchup this week.
"The first time I bet on (the NFL) was the Super Bowl (in 2017) and the Patriots won," he said. "With me, I'm still a big soccer fan. It's what we do. Betting (the NFL) is not something I do weekly. Maybe a few times a month during the season. When I get a few tips online and have backed them in the past, it seems to be OK.
"If I had the right network to watch it, I could see myself betting (the NFL) every week. I would definitely be more involved with that."
That part is growing also, with the British Broadcasting Corporation now offering multiple NFL preview shows weekly, featuring experts that include former NFL players Osi Umenyiora and Jason Bell.
Selected games are shown on Sunday nights.
It perhaps puts London on a similar path that eventually led the NFL to welcoming Las Vegas as home to a franchise beginning in 2020 — that what has long been the league walking a delicate line when it comes to its sport and gaming has more and more grown to a level of acceptance.
"We think that a London franchise would be good for business," Adams of William Hill said. "We make London/UK to have their own NFL franchise by the start of the 2022-23 season."
Perhaps by then, more folks here will be open to betting on another form of football, as well.
More betting: Follow all of our sports betting coverage online at reviewjournal.com/betting and @RJ_Sports on Twitter.
Contact columnist Ed Graney at egraney@reviewjournal.com or 702-383-4618. He can be heard on "The Press Box," ESPN Radio 100.9 FM and 1100 AM, from 7 a.m. to 10 a.m. Monday through Friday. Follow @edgraney on Twitter.