Buyer beware to those who purchase Mayweather-McGregor
August 25, 2017 - 7:47 pm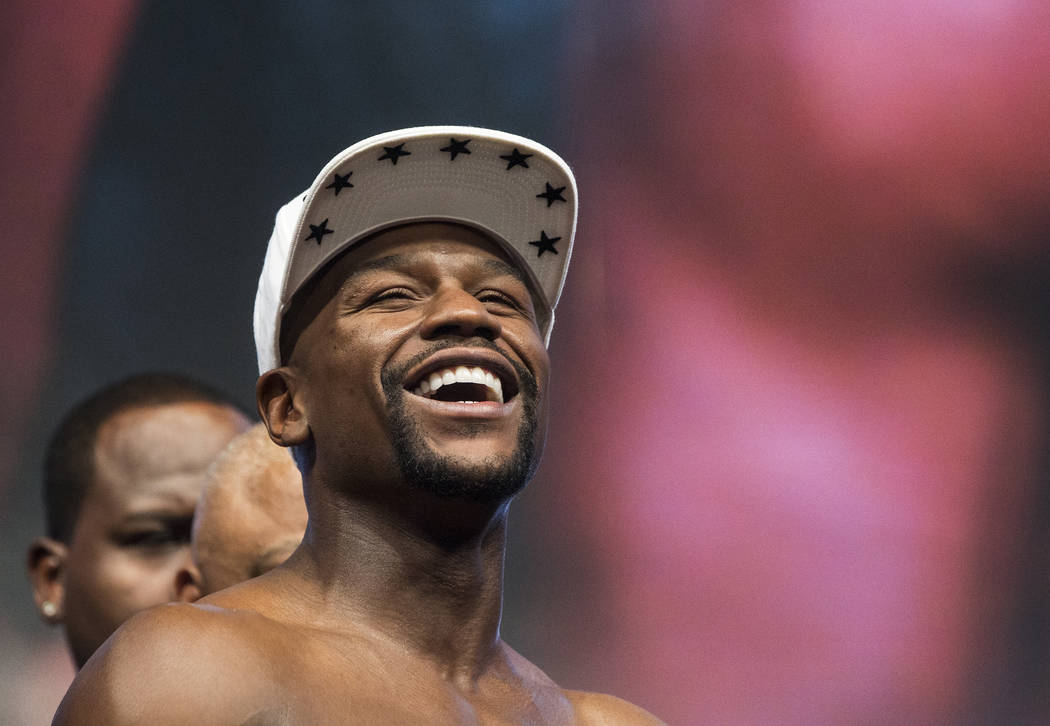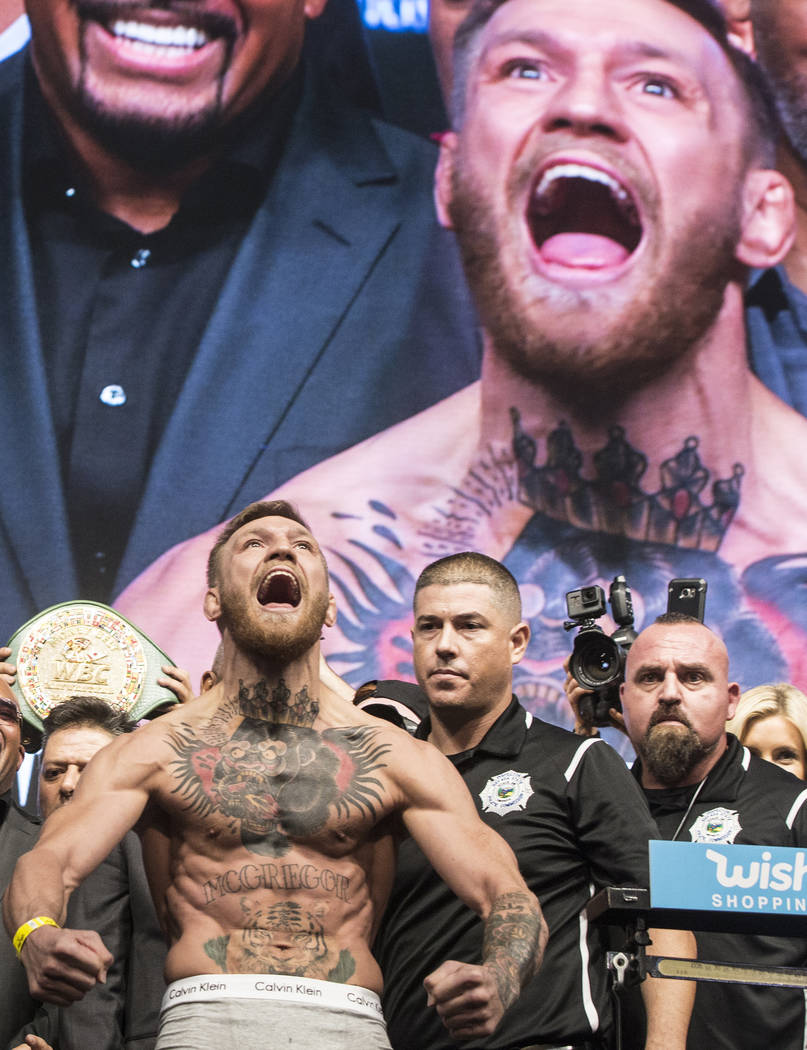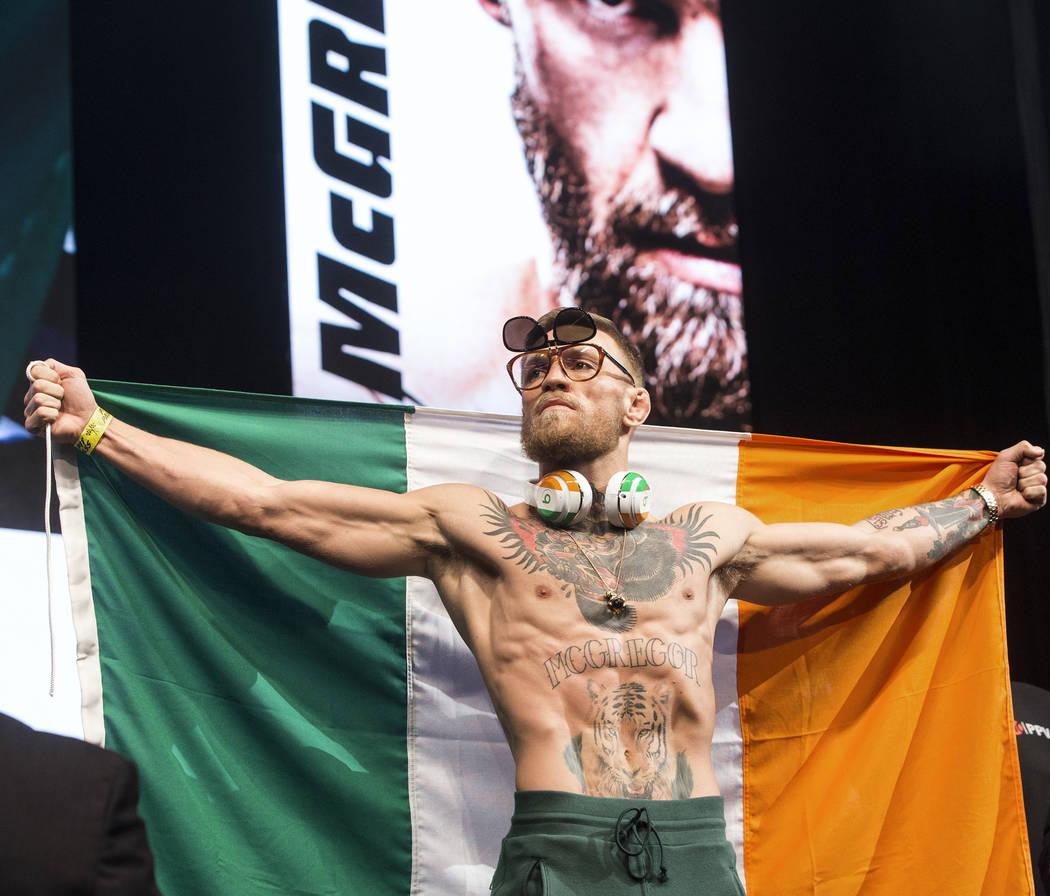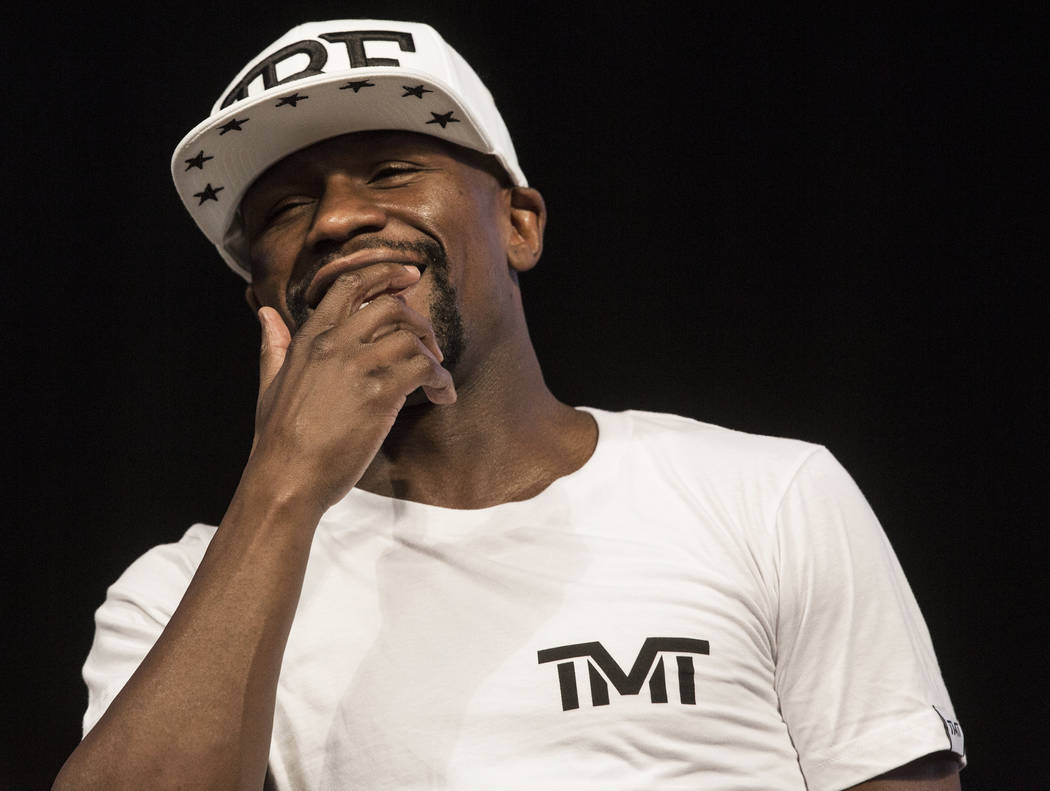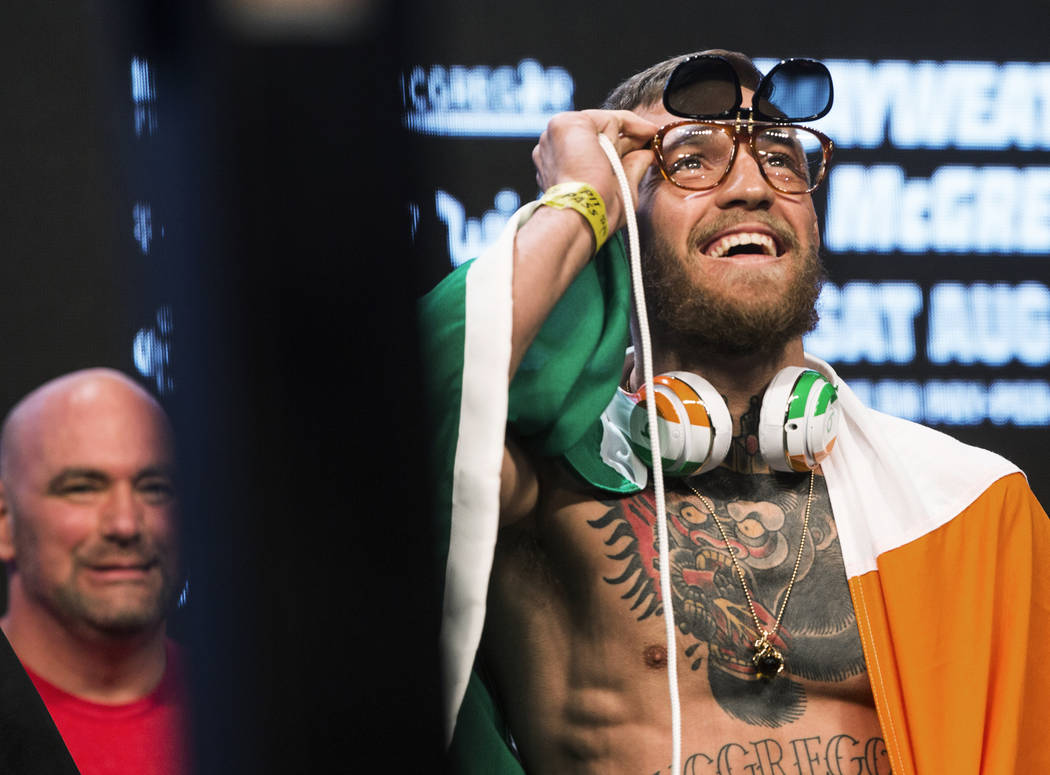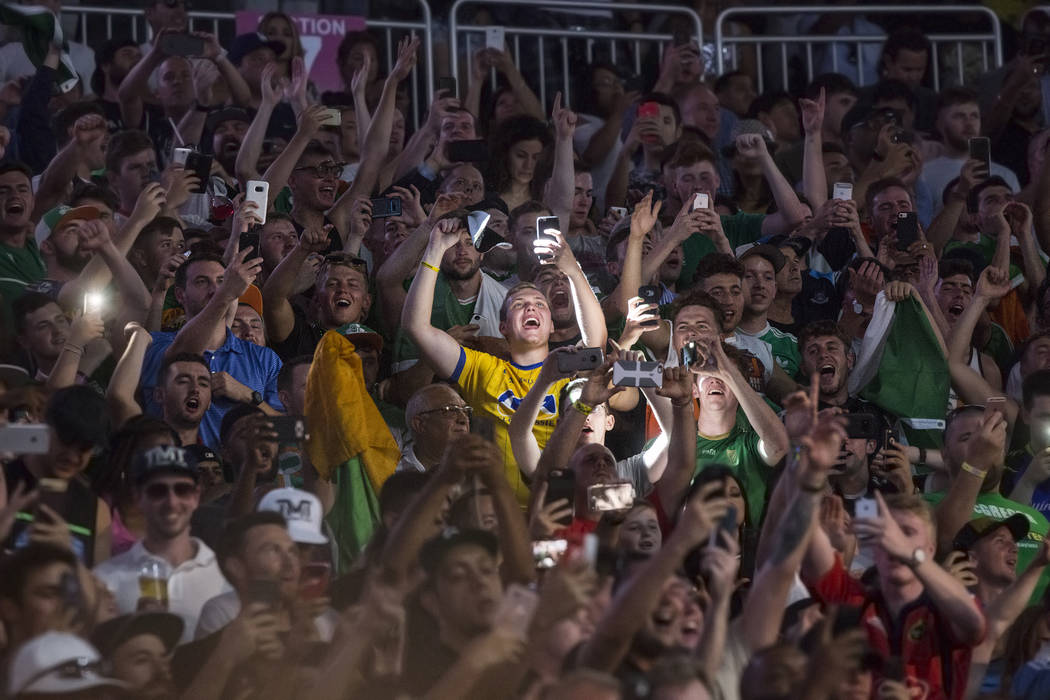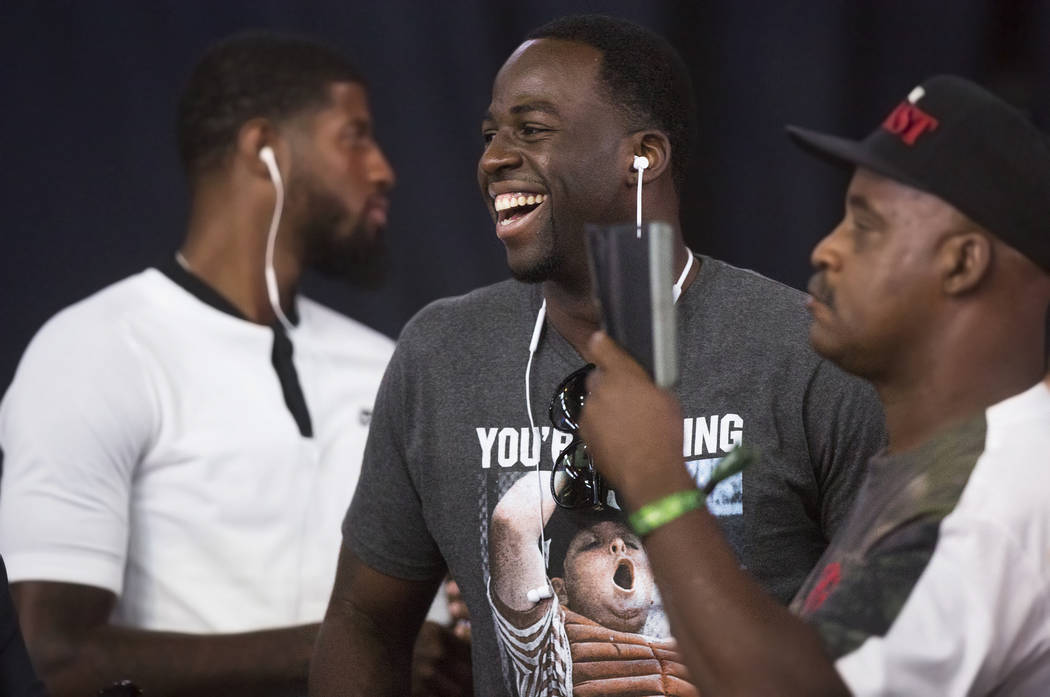 The daughter is studying Latin in high school, and it's critical she learn phrases that might prove helpful in the future, if nothing else for that eventual study abroad class on the Roman Empire.
Say, for instance, caveat emptor: Let the buyer beware.
She needs to understand that one.
So, too, does anyone who chooses to watch the Floyd Mayweather Jr.-Conor McGregor fight Saturday night.
Now that the lengthy pageant of wackiness has reached its final and most anticipated act — three cheers is right for the thousands of crazy Irish fans who turned T-Mobile Arena into a Dublin block party for Friday's weigh-in — a potential truth neither side has wanted you to accept to this point must be acknowledged.
Well, at least not before you plunk down that $99.95 for a high definition look-see:
That the event has every chance of going the way most forecast from the outset, that it's a mismatch of historic proportion when talking a UFC crossover star stepping into the ring to face one of history's greatest boxers, a man one victory from a 50-0 record and surpassing Rocky Marciano's renowned mark.
"This," Mayweather said, "is going to be a cakewalk."
If so and Mayweather ultimately outclasses McGregor in a preposterous manner, if those prop bets about the Irishman landing one more punch than a dead man even come close to cashing, the last acceptable response from a paying public should be displeasure.
If you don't know yet what this could resemble, you haven't paid close enough attention.
Or any at all.
There should no whining, no sourness, no class-action lawsuits from folks claiming to have been swindled. In other words, a repeat of the reaction Mayweather against Manny Pacquiao created isn't allowable, and that's even if it's revealed McGregor has two pre-existing injured shoulders and a bum knee.
If you put up the cash for this, enjoy whatever occurs and move on.
Even a hint of buyer's remorse is too much, because you can't quarrel about something not being real when most every principle of logic tells you it's not.
"I've been here before and done this over and over and over again," Mayweather said. "He's fighting the best fighter who ever lived. His mouth keeps moving, but come Saturday night, he has to back it up. He can blow all the smoke up your ass he wants — he's fighting a real fighter."
So much of this promotion has been centered on odds and, in this sense, anyone who has decided to purchase the fight probably did so long before Saturday, which is perfectly fine.
I would never tell others how to spend their money, given I might toss enough around at Tropical Smoothie each month to pay for 10 such pay-per-views.
There is also a chance that what many — meaning those on the McGregor side — have constantly stated comes true.
That, yes, anything can happen in a fight.
That you just never know.
"(Mayweather) thinks it's going to be a cakewalk, and that's what a lot of people think," UFC president Dana White said. "It's a cakewalk until he gets clipped with one of those 8-ounce gloves from a guy who is a knockout artist.
"You know what's going to happen when Conor wins? All the people who are saying this fight is one-sided, that it's impossible and Conor can't do it and this fight is ridiculous and should have never been made, it's going to be things like, 'Well, Floyd was too old,' and a whole string of excuses and reasons.
"Right here, right now, if Conor knocks him out, how can you deny him as the greatest combat sports athlete ever? I don't deny this kid anymore. I believe. I'm a believer. I don't doubt him anymore. For people who don't believe it, you're crazy."
I won't be one to offer reasons or excuses on Mayweather's behalf should McGregor win, not even a hint of them. It would be the biggest upset in combat sports history, one of the biggest in sports history.
McGregor would deserve every syllable of credit and then some, although I would fear for police in Dublin trying to control what could resemble a year's worth of St. Patrick's Day folly in one night.
Would it be possible for Ireland to actually run out of Guinness?
All of that, however, suggests the outcome spits in the face of those odds and principles of logic, which would be an incredible storyline to forever be etched in the archives of boxing lore.
But if it goes the way most expect, believe, have thought since the moment this circus began its long and winding and sometimes bizarre journey to its Saturday conclusion, remember the term caveat emptor.
They say one in every six Americans could be watching.
If so, know what this has likely been all along.
No whining allowed.
Contact columnist Ed Graney at egraney@reviewjournal.com or 702-383-4618. He can be heard on "The Press Box," ESPN Radio 100.9 FM and 1100 AM from 11 a.m. to 2 p.m. Monday through Friday. Follow @edgraney on Twitter.