Capitals aim to quench city's thirst for a champion
Updated June 1, 2018 - 10:31 pm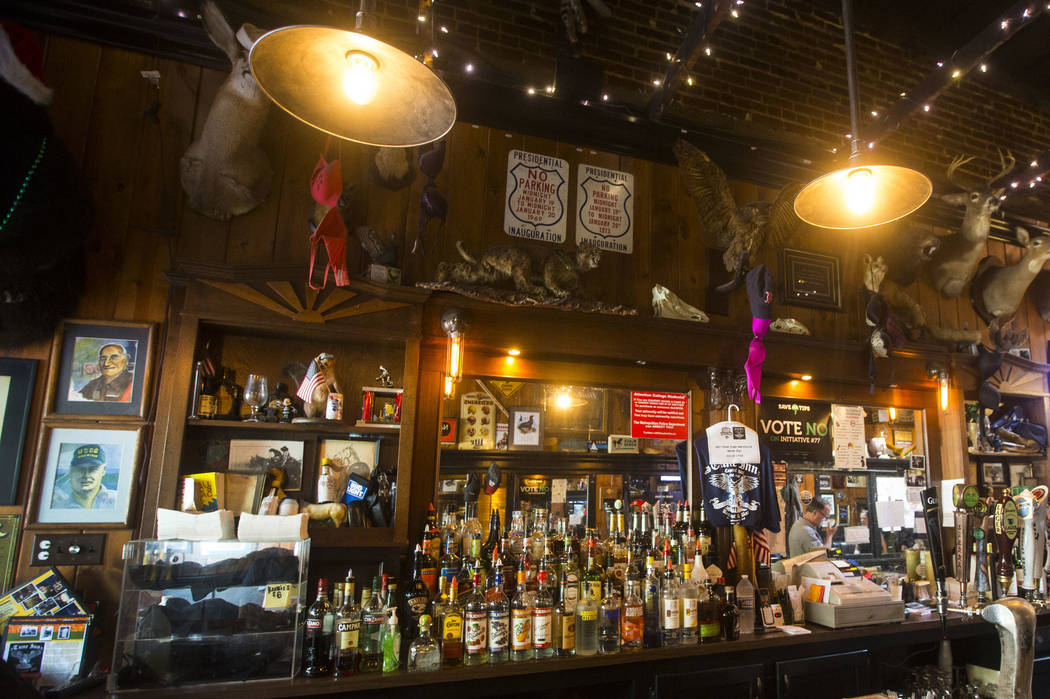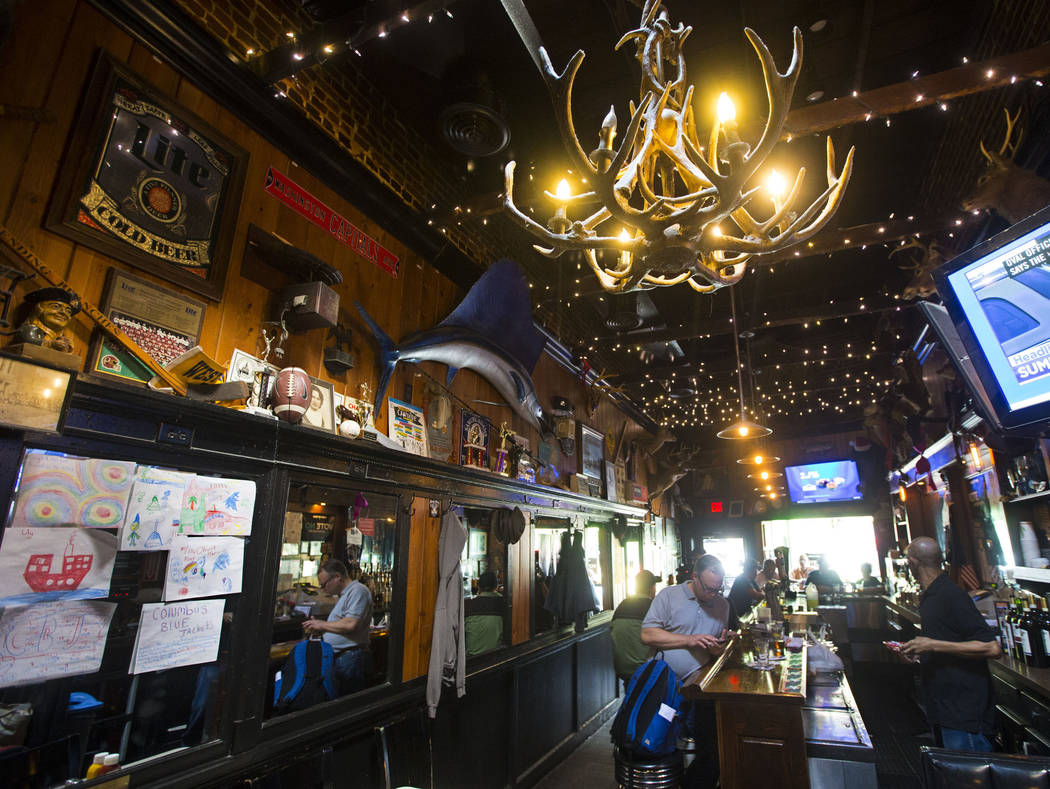 WASHINGTON
It is here, in the shadows of the building that seats the legislative branch of our government, across the street from where Nicolas Cage searched for a secret book at the Library of Congress, blocks from the highest federal court of the United States, that exists the Tune Inn sports bar.
It opened on Capitol Hill in 1947 and ranks as the city's third oldest establishment to have been granted a liquor license.
The first was the National Press Club.
Enter your one-liners here.
But of all the drinks that have been consumed in sadness after countless crushing defeats by local teams, of decades falling short in pursuit of championships, the place where mounted deer and bowling trophies and sports memorabilia and, well, red and pink bras hang from the bar and ceiling (more on that later) might finally soon have something to celebrate.
History and those subjective lists that folks like to assemble have for years told us this is one of the country's most cursed sports towns, defined by teams coming close and yet rarely finishing the journey.
"We're a football city first and foremost," said resident Daniel Chambers. "But the Deadskins are awful."
It sort of makes you feel sorry for the town — and, um, Redskins — and yet little around here ever inspires much sympathy from either side of the aisle.
But in the Capitals — yeah, those Capitals of falling short year after year — a sense of faith has grown in recent weeks, strengthened by the fact Washington returns to home ice at Capital One Arena on Saturday night tied with the Golden Knights at a game apiece in the Stanley Cup Final.
"We are very much a sports town," said Bob Kowlowitz, a 42-year resident wearing a red Nationals cap while occupying a bar stool at the Tune Inn. "Bear in mind: This is Washington, D.C. The bulk of the people are from somewhere else, so it makes sense they would support teams from wherever they're from. But this is my town. These are my teams. And those from here are loyal to that.
"People are sports fans like anywhere else, and if the Capitals (win the Cup), it would be a very, very big deal, like anywhere."
Maybe even bigger than most.
Think about it: It has been 26 seasons since any of the four major professional sports teams here won a championship, and nobody in hockey history has blown more 3-1 leads in best-of-seven affairs than the Capitals.
But all the gloom and doom that inevitably generates a miserable level of humidity both over the town and its sports scene was seemingly lifted when the Capitals finally beat rival Pittsburgh in these playoffs, a first since 1994 and a result that awakened a fan base which has come to expect disappointment as much as hoping for success.
Schmidt still D.C. favorite
Eight miles from the Tune Inn, out at the Kettler Capitals Iceplex practice facility in Arlington, Virginia, fans on Friday morning packed the stands much as those in Las Vegas do City National Arena, only the sweaters were red and the No. 8 of Alex Ovechkin was the prominent choice over anything close to a No. 29 of Marc-Andre Fleury.
In fact, any mention of M-A-F around these parts earns a response comparable to a security guard watching some nutjob try and jump a fence at 1600 Pennsylvania Ave.
"Fleury stoned us so many times in the playoffs (with Pittsburgh)," said Capitals fan Angel Tirone of Rockville, Maryland. "He already won three Stanley Cups, so he doesn't need any more. (Knights general manager) George McPhee was our GM for 17 years and it didn't happen, so we sure don't want him winning one before us. I suppose, though, if Nate Schmidt won, I'd be real happy for him. He's a great guy.
"He's always smiling."
Oh, yes. That's right. One of the most popular Knights in Las Vegas who shows more teeth than an Osmond family portrait is still beloved by those who cheer for his former team.
But that's where any positive vibes toward the other side end for those in red, and nowhere is that feeling more prominent than at the city's best and most famous sports bar, where politicians and locals and tourists alike mingle and dine and watch their favorite D.C. teams daily.
Where, at the entrance to the Tune Inn, is this sign:
Men – No Shirt, No Service.
Women – No shirt, Free Drinks.
Which probably explains the red and pink bras hanging from the bar and ceiling.
"If the Capitals win the series," offered Richard Smith, born and raised in D.C. and lover of all things Washington hockey, "I can die happy.
"That's really all that's left for me."
He's 44.
Welcome not to Impossible, but rather Starving for a Champion.
Contact columnist Ed Graney at egraney@reviewjournal.com or 702-383-4618. He can be heard on "The Press Box," ESPN Radio 100.9 FM and 1100 AM, from 11 a.m. to 2 p.m. Monday through Friday. Follow @edgraney on Twitter.