DeMar DeRozan trade to Spurs reminds us loyalty is a myth
Updated July 26, 2018 - 6:46 pm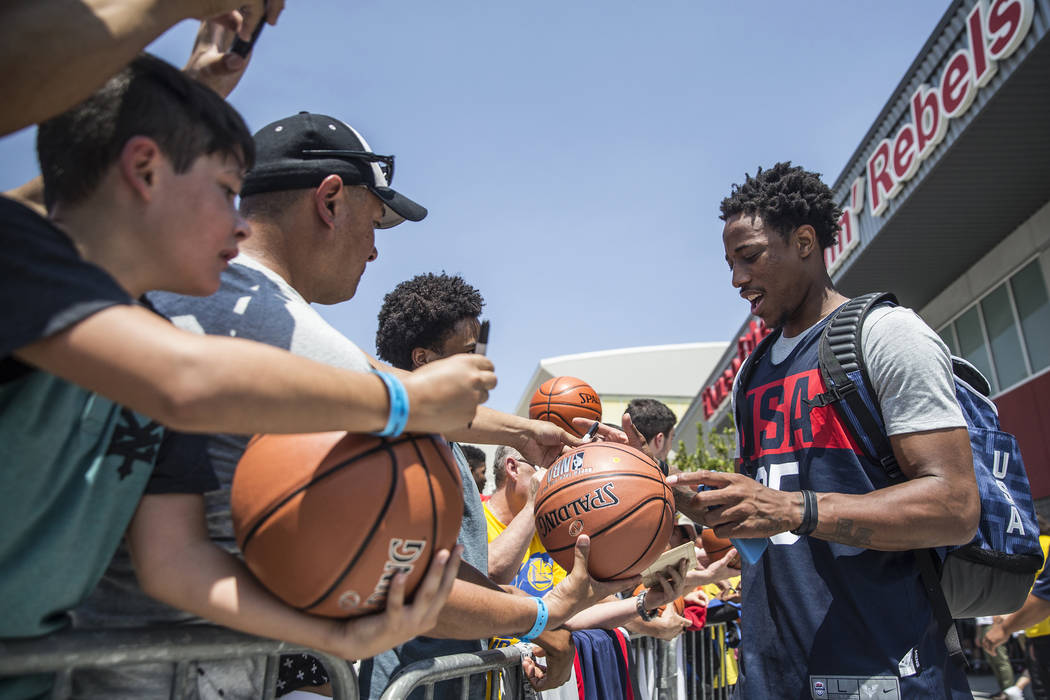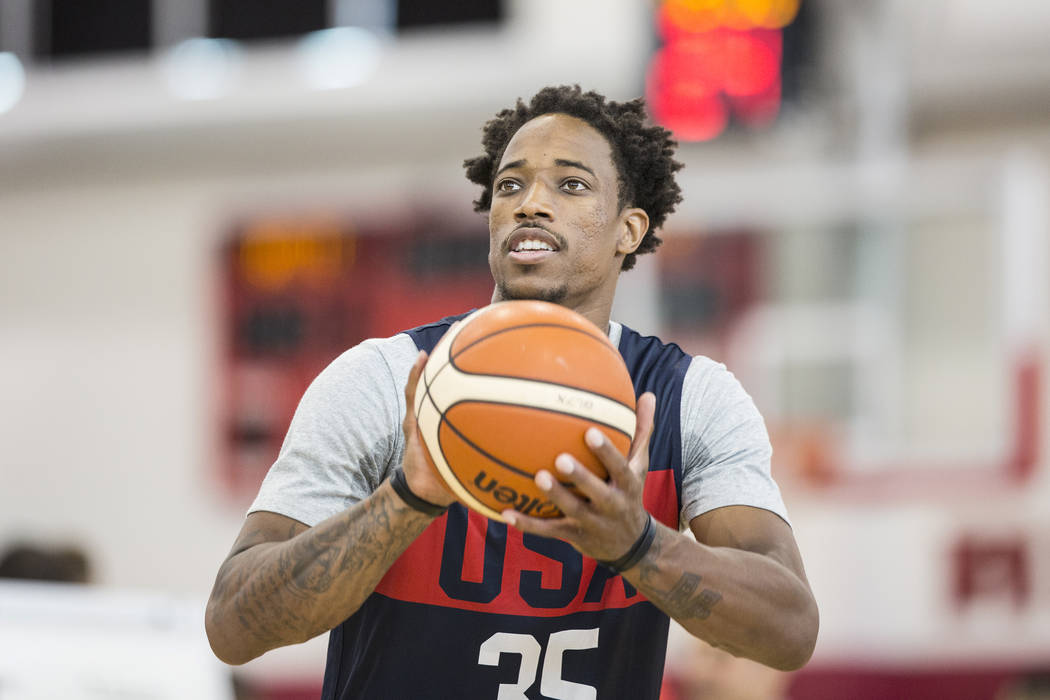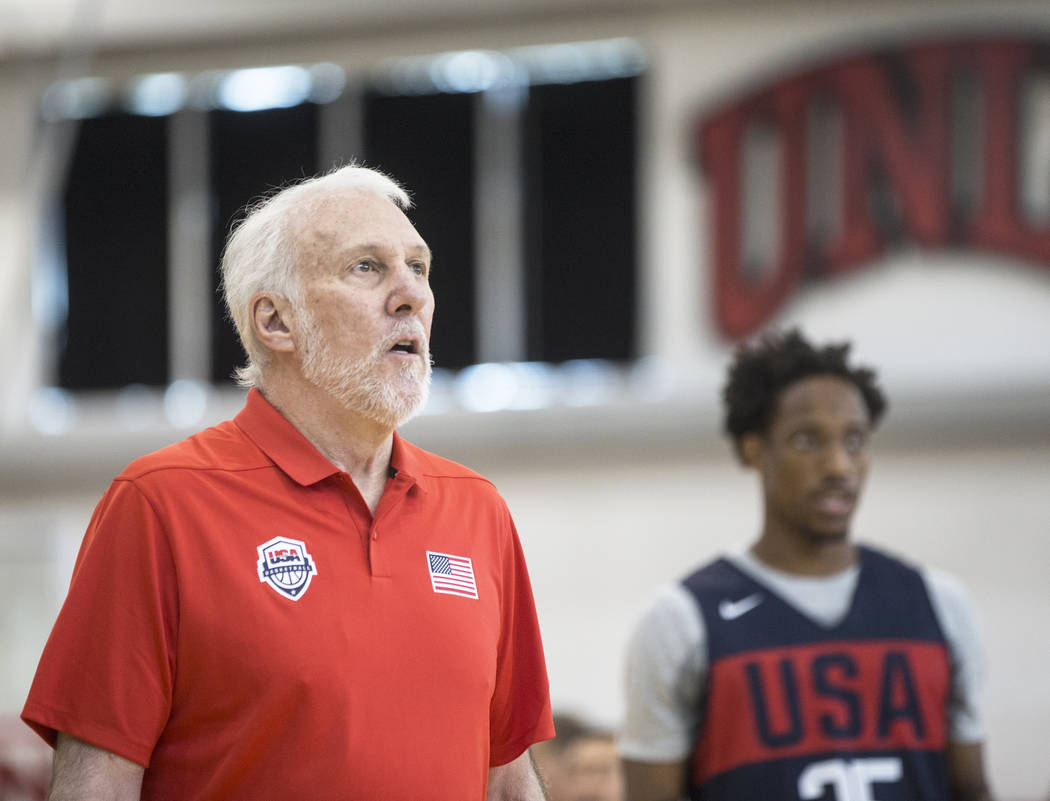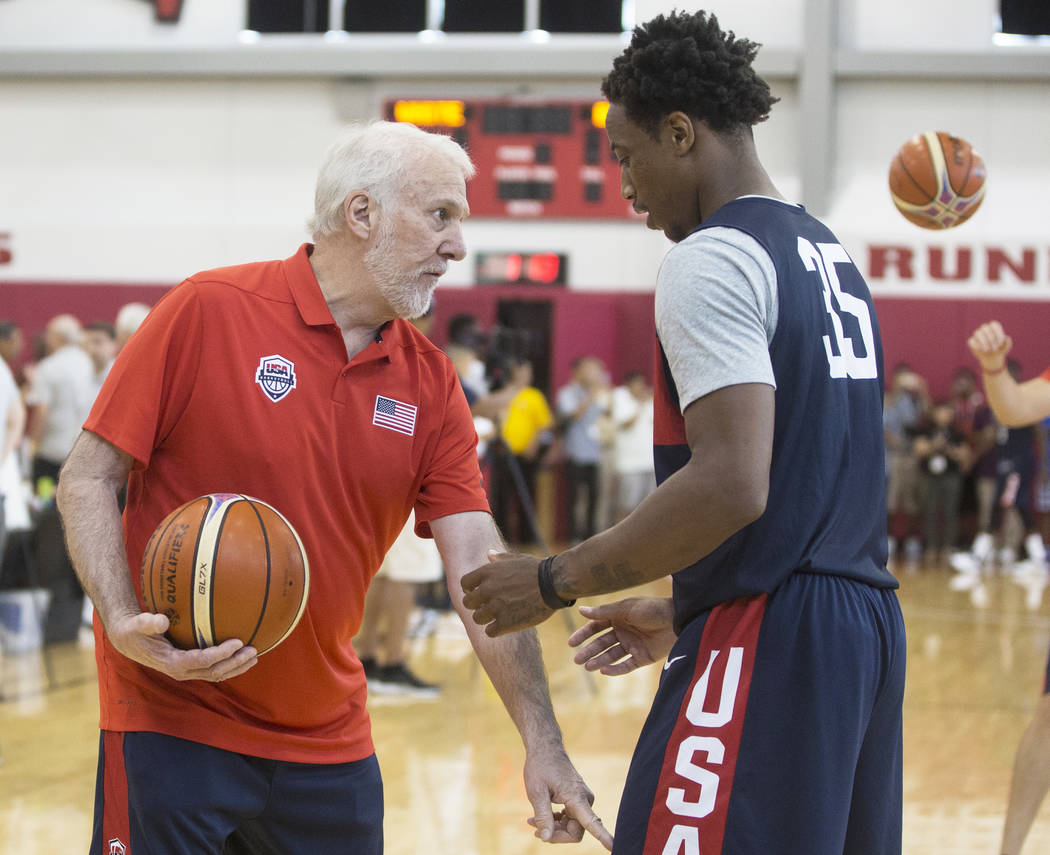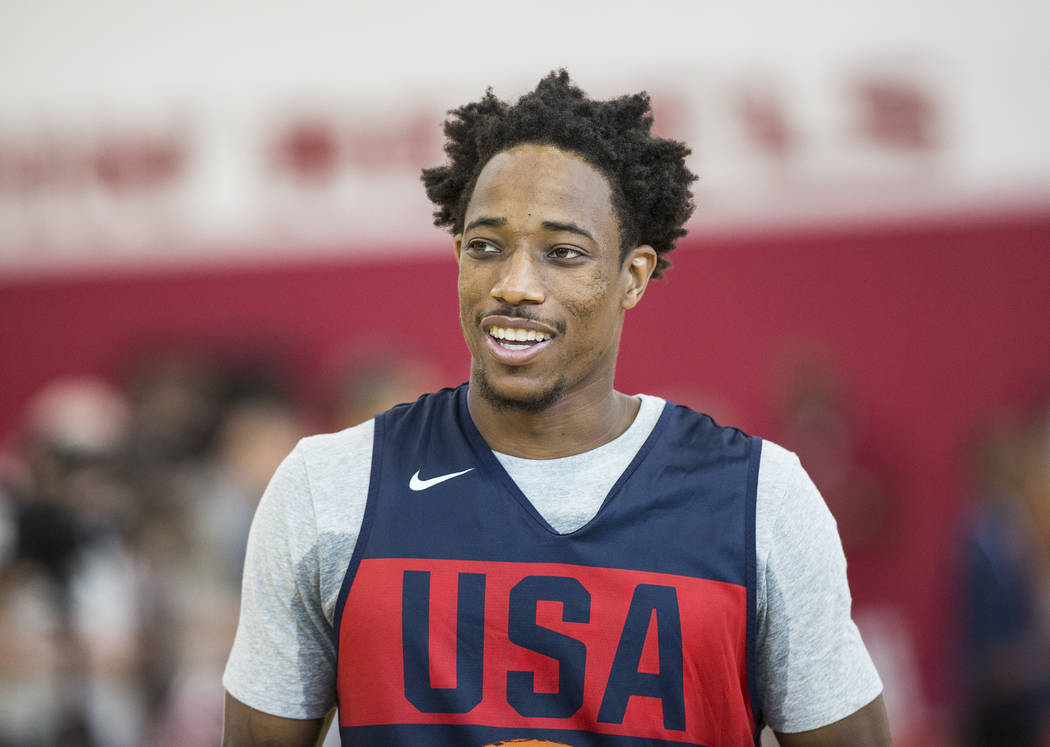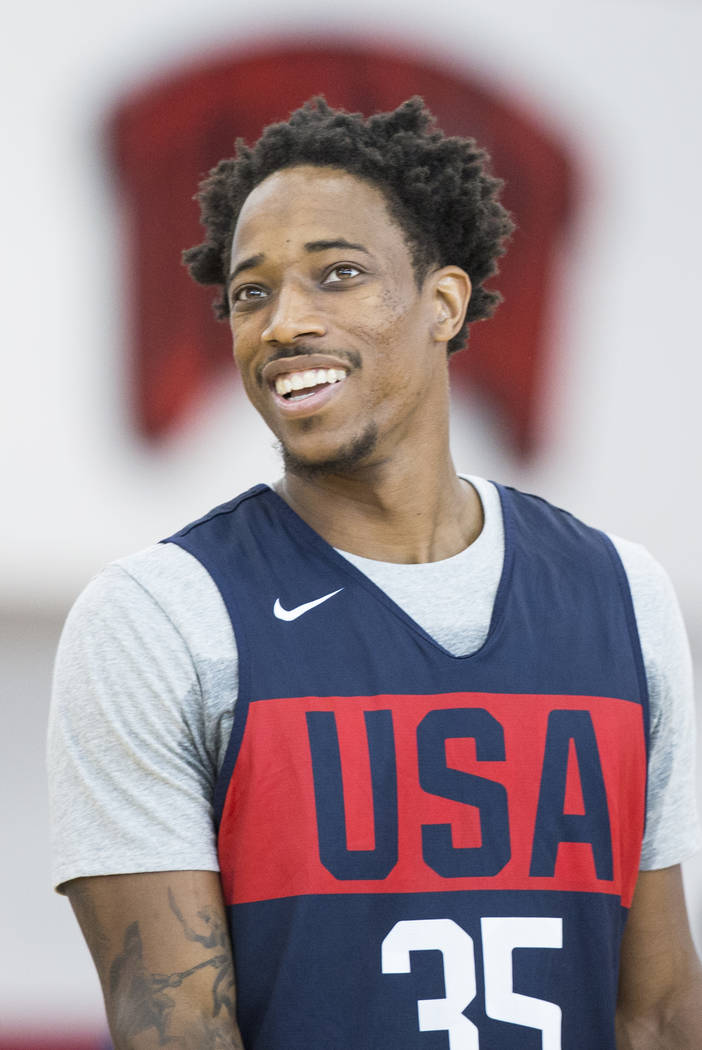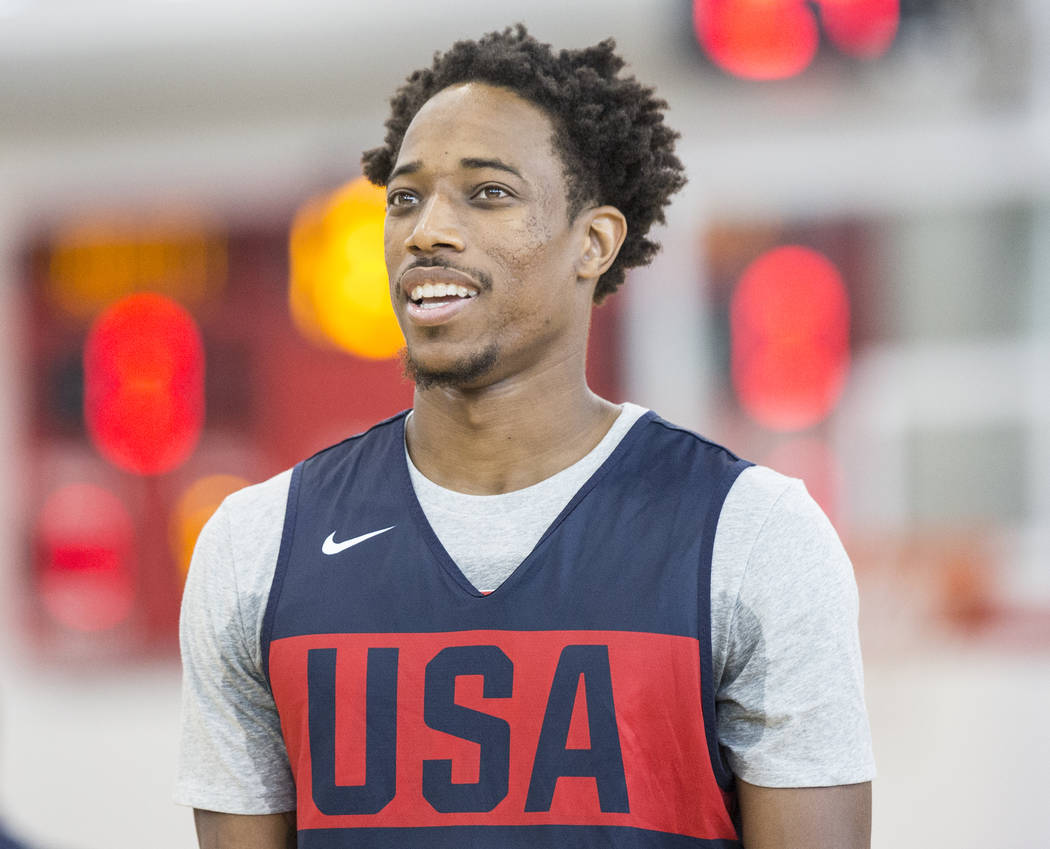 It's a cliche along the undeviating lines of taking it one game at a time and records are meant to be broken and — my personal favorite, considering there is no such thing — momentum swung in their favor.
It's just business, is right, according to so many athletes for so very long, the reasoning behind their choices to switch teams or hold out for a better contract.
Which is all well and good and acceptable in the complex reality of professional sports.
But then why isn't it just business for the organization, too?
Why is it any different for the folks writing checks as opposed to the ones cashing them?
Forget the notion that there exists within pro sports some magical phenomenon, because while countless fairy tales might depict the romantic traits of loyalty and commitment, neither lives in the world of shooting baskets or catching touchdowns or scoring goals or fielding grounders.
DeMar DeRozan is the latest athlete to bring the concept of loyalty into headlines, the NBA star in Las Vegas this week with USA Basketball after having been traded from Toronto to San Antonio in a deal that sent Kawhi Leonard to the Raptors.
In a time when athletes are constantly condemned for chasing money and changing jerseys with the goal of forming super teams, DeRozan always remained staunch in his pledge to the organization that drafted him out of Southern California nine years ago.
He twice re-signed with the Raptors, intent on proving wrong the notion that Toronto was not a place star players wanted to be and certainly not stay very long, assured that team president Masai Ujiri would continue moving forward with him as a centerpiece and fan favorite.
DeRozan is close friends with Drake.
I mean, how much more Toronto can you get?
DeRozan sat for an interview with ESPN this week and, more than anything else, suggested that beyond the surprise of being moved, he thought Ujiri misled him, never confirming reports that Toronto was indeed among those chasing a deal for Leonard.
DeRozan believes Ujiri wasn't truthful when insisting during the NBA Summer League that he would not be traded, a player who, if Vince Carter is the most iconic figure in Raptors history, might be the franchise's greatest.
"After Tuesday, it was over and I moved on," DeRozan said Thursday after the first of a two-day USA Basketball camp at UNLV. "Onto the second chapter of my (NBA) career and life. Accept it and move on to everything that comes next. It's a new page for me to put my stamp on."
Kawhi is better
Here's a fairly significant point to all this: Leonard is a better player than DeRozan, which in no way diminishes the elite level of skill the latter possesses. Heck, when healthy and motivated, Leonard is a better two-way player than all but a few in the world.
So the idea of moving an All-Star for him, no matter how intimate a player's ties to a franchise and city and fan base, is hardly outrageous. It was more than Toronto's right to do so, to conclude that perhaps it had gone as far in the postseason as its current roster could being led by DeRozan and point guard Kyle Lowry, also in Las Vegas with Team USA.
How much responsibility Ujiri had to keep DeRozan updated is debatable. These things are rarely clean and tidy. Communication almost always has an impersonal sense to it, and the only obligation Ujiri truly owns is to give the Raptors the best chance possible at winning a championship. Nothing more.
"It's never a black and white matter," said Jerry Colangelo, managing director of USA Basketball. "It's a matter of balancing. In my 40-year-plus career, I learned it's important to have personal relationships and trust with players. Some of them I traded, but you need to keep players informed. These are people with feelings. Some look at it as more cut-and-dried business."
DeRozan, who has three years and $83 million left on his contract, was asked Thursday if he had talked with Ujiri since being traded.
"No."
Will he?
"No."
What is their relationship?
"None. No relationship. No reason for one. I'm done. It's just done for me on my end."
Do you know what they call that?
Just business, man.
And with it, save perhaps a player in the mold of DeRozan, loyalty is a myth.
On both sides.
Contact columnist Ed Graney at egraney@reviewjournal.com or 702-383-4618. He can be heard on "The Press Box," ESPN Radio 100.9 FM and 1100 AM, from 11 a.m. to 2 p.m. Monday through Friday. Follow @edgraney on Twitter.