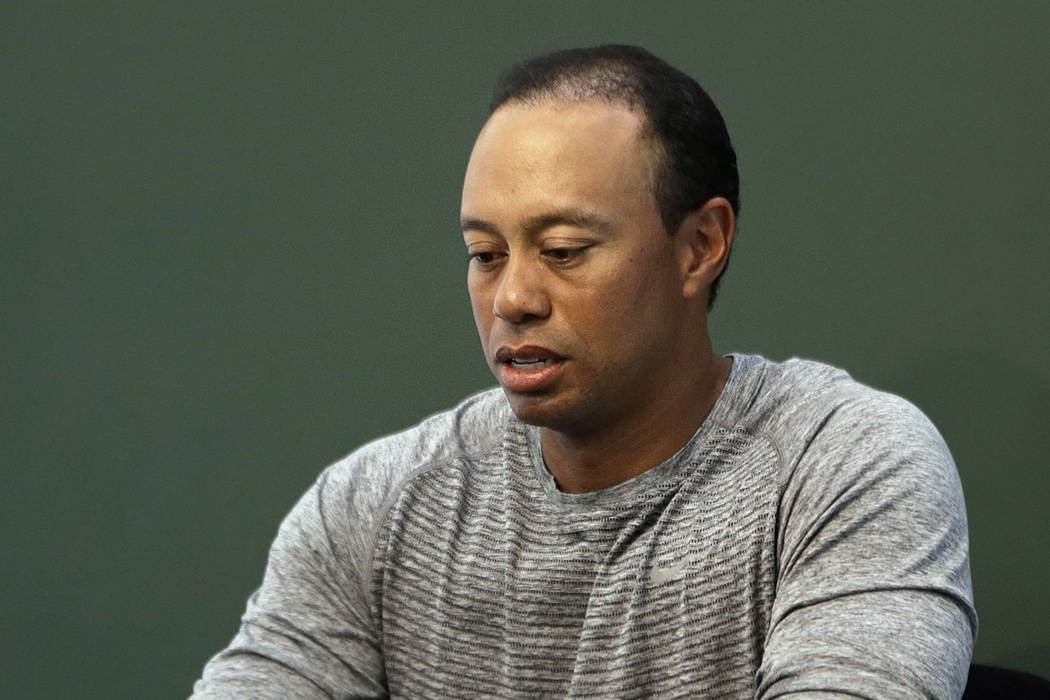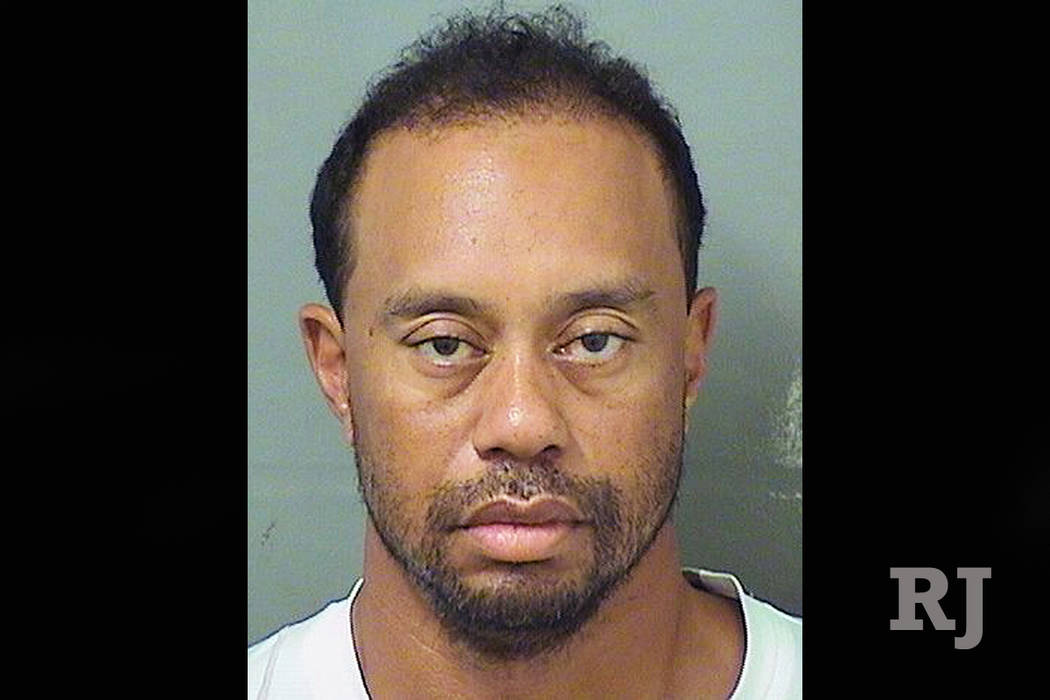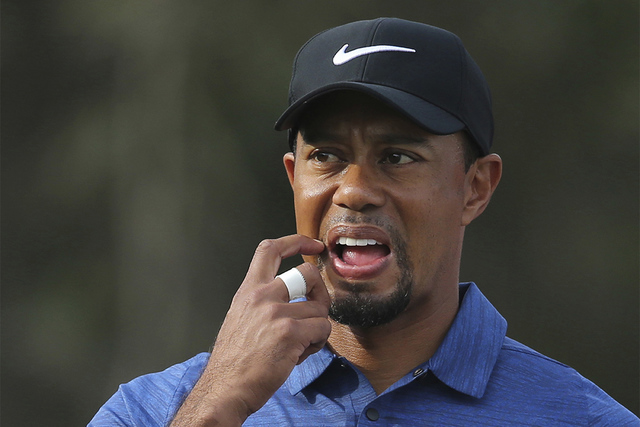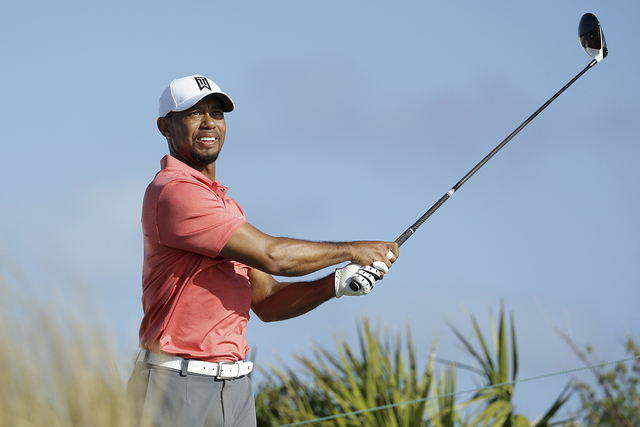 Tiger Woods and his colossal fall from grace shouldn't be painted, as many have tried, as some contemporary Greek tragedy with all required elements.
Except, perhaps, the part about a central plot being based upon myth, which is how best to define Woods before we learned the truth.
That he is like most of us. Human. Flawed. Not in any way protected from bouts of dishonesty and deception.
There's the rub: The grace part was never authentic. It was an illusion.
There is nothing tragic about the demise of Woods the golfer or man, so when headlines about him being arrested on suspicion of DUI dominated news cycles Monday, any reaction beyond a momentary glimpse of interest was a waste.
Thank goodness no one was injured, that no innocent lives were involved.
The last time this guy made news driving like a lunatic, he ran his Escalade into a fire hydrant and then a tree one fateful Thanksgiving weekend and the world was introduced to the real Tiger Woods.
That, and the fact some Perkins Restaurants serve more than pancakes.
Reports say Woods, driving erratically near his home in Jupiter, Florida, was pulled over around 3 a.m. Monday and that police smelled alcohol on his breath.
Woods blew a 0.00 in the breath test. He released a statement saying that alcohol wasn't involved, that it was instead a case of an "unexpected reaction" to prescribed medications.
The facts will eventually bear things out but, if anything, the episode reminds us again exactly where Woods' life is right now.
The craziest part: Sources told TMZ that those in Woods' camp had been calling police all Monday to inquire whether the arresting officer had worn a bodycam.
Here we go again with the enablers trying to protect an image that long ago was proven to be anything but the flawless representation Woods and those closest to him so desperately wanted us to believe.
And we did.
The once-in-a-lifetime athlete, the gorgeous wife, the two beautiful children.
The portrait of perfection.
The greatest myth of all.
But the jig has been up ever since that Turkey Weekend collision in 2009 unleashed one of the most salacious celebrity scandals in history, complete with a parade of extramarital affairs that summarily dismissed the long-accepted portrayal of Woods as a devoted family man.
We hardly need a booking mug shot of Woods that falls somewhere between Flavor Flav's and Nick Nolte's for its aesthetically disturbing celebrity appearance to understand this is merely the continuation of the legacy's other chapter, one not defined by 14 major championships and a historic period of golfing dominance.
What could we possibly see in any police car dash-cam footage — which could be released Tuesday — that could make us think any different about the post-2009 Woods?
Alcohol or not. Mixing medications or not. He's like most of us.
Human. Flawed. Sort of a mess.
Who are his people trying to protect? A guy who only makes news now when he's popped for DUI, after which one of the first calls reporters from major newspapers make for comment is to one of his former mistresses.
Cori Rist, the former lingerie model who said she met Woods in 2006 and dated him for about six months, said Monday she only feels compassion for him and thinks he's a good person.
So, you know, there's that.
Think about it. I'm 500 or so words into this column and haven't addressed Woods and golfing much at all. What's the point? I wrote in 2012 he would never win another major championship, that a career of claiming professional titles that began with the Las Vegas Invitational in 1996 would never again include one from golf's four most prestigious events.
I'm more certain of that now than I am of the Patriots being favored in at least one game for the upcoming NFL season.
Woods is 41 with shot knees and the back of a 75-year old, having undergone a lower fusion on April 19 that will cause him to miss the rest of the 2017 season.
Via a statement on his website last week, he said he hasn't "felt this good in years. The long-term prognosis is positive. All I can do is take it day by day. But, I want to say unequivocally, I want to play professional golf again."
Playing is one thing. Lots of guys play. Competing with the world's best and actually beating them over four days is a completely different storyline.
He has 79 PGA Tour titles and yet has made just three worldwide starts in the past two years. He's swimming in the irrelevant side of the pool in a manner never thought possible.
This isn't any Greek Tragedy. Medea and Oedipus are safe in the annals of archaic epics.
This is Tiger Woods being arrested for DUI and a disheveled mug shot and a former mistress being asked for her thoughts and enablers still trying to protect an image that was never real.
However it plays out, be it booze or pills or something else, it's just another headline to remind us that the myth was always an illusion, that we never knew him before 2009.
Not really. Not at all.
Contact columnist Ed Graney at egraney@reviewjournal.com or 702-383-4618. He can be heard on ESPN Radio 100.9 FM and 1100 AM from 11 a.m. to 2 p.m. Monday through Friday. Follow @edgraney on Twitter