Ego is only thing keeping Nevada regents in coaching business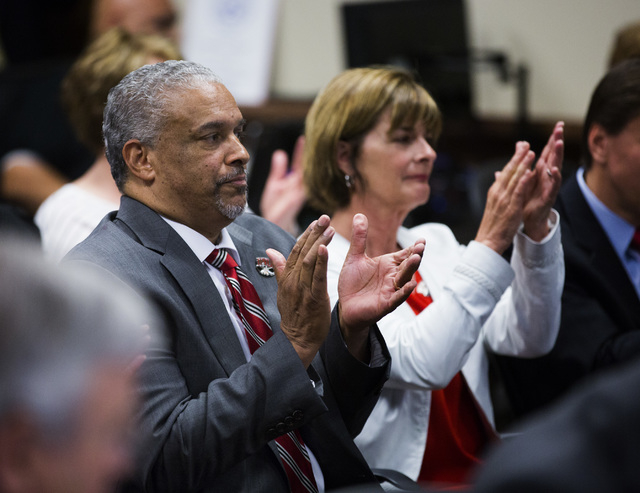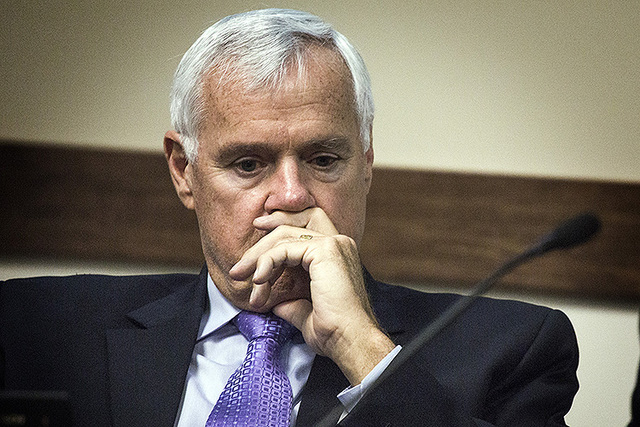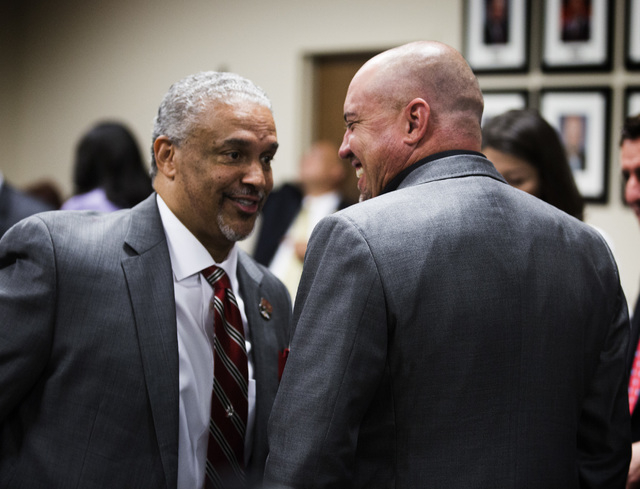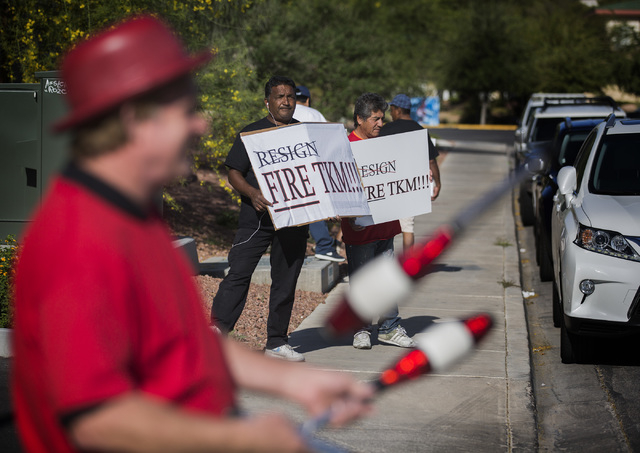 Rick Trachok is doing what any leader should, which is often defined as being a realist while talking as a visionary.
The best part: Now we will really see whose egos have no ceiling among the University of Nevada Board of Regents.
Trachok is the chairman who on Wednesday told the Review-Journal of his desire for the regents to get completely out of the business of coaching hires, a move he intends to pursue by making the proposal at a June 2 meeting for the ad hoc Committee on Athletics. His hope is for the matter to reach the full board at its next meeting, June 9 and 10.
In other words, it's about time.
The comedic and clumsy and altogether forgettable odyssey that was UNLV's search to name a men's basketball coach (mostly the fault of those running it) reiterated a point that should have been made long ago: Regents should have zero influence when it comes to those a university hires to run athletic programs, and that includes voting to approve the contracts offered coaches.
It should have never been included among those duties a regent inherits upon being elected, and for those who disagree by continuing to hide behind the guise of some devoted watchman of fiscal responsibility when it comes to who will ultimately draw up third-and-10 calls or out-of-bounds plays are both foolish and disingenuous.
The committee on athletics has hired outside sources to closely examine budgets of UNLV and UNR comparable to those in Power 5 conferences and to offer suggestions as the viability of either school one day making such a jump if invited.
That's big-picture thinking and falls under the idea regents are elected, in part, to execute short- and long-range planning for Nevada's entire public system of higher education.
What is not big-picture thinking: Those same regents having such an intimate role in the hiring of coaches.
Trachok rightly proposes such authority should fall to the university president, the chief executive hired by regents, the one who then should be held accountable for delivering a balanced athletic department budget as a way to support those contracts bestowed coaches.
In the case of UNLV, that means Len Jessup would need to make sure the numbers are more black than red annually and that he isn't borrowing from the university beyond budgeted amounts.
Or else.
It can be done. It has been done.
UNLV actually met its $33 million budget for the 2014-15 academic year, or, as they now refer to things at UCLA, $15 million more than the Bruins get annually to wear Under Armour shoes and hoodies.
Look, it's tough for any non-Power 5 school to balance an athletic department budget in 2016 without being bailed out by the general fund and other financial arms of the university. Things are brutally tough for the have-nots of college athletics. This includes UNLV, where it's unknown if athletic director Tina Kunzer-Murphy will last beyond her contract expiring this year and where fundraising efforts are said to be amazingly low.
There are only certain ways an athletic department can generate revenue — ticket sales, fundraising, marketing, TV. Another avenue the Rebels should have taken years ago, but one that would really need a president and athletic director with some serious backbone, would be to reseat the Thomas & Mack Center for basketball.
Have those paying the most money get the best seats and stop pandering to an old-guard fraternity that has you trembling at the very thought of reseating. Do what others — much better and established programs, by the way — have done to create new revenue streams.
No one is holding their breath on that idea.
There's no guarantee a specific president would know any more about intercollegiate athletics than various regents — one of the biggest mistakes in NCAA history was affording those who run universities total oversight into sports — but if you hire an individual to run your school, let them run all phases and hold them accountable when certain areas fall short.
If the contract of a football or basketball coach doesn't meet specific guidelines in terms of a budget being balanced, then sanction the president in some manner.
There actually have been regents who sat in on interviews for UNLV softball and volleyball hires while making suggestions on candidates. What is the point in that? Why is that even allowed? How is that in any manner the duties of a regent?
Problem is, you never know where some regents stand on critical matters. There are a few today who once completely supported the current leadership of UNLV athletics — pushed for it, even — and now can't run away fast enough from those same people.
Not so with Trachok. He has been widely criticized for not voting to approve any coaching contract that exceeds what he believes a fair salary for the position, but at least he has remained steadfast in such a stance. He doesn't waver from the opinion. He stands behind it.
And he's right to propose the regents totally remove themselves from the hiring process.
Those among the remaining 12 regents who might disagree and oppose the proposal would do so for one reason: ego.
That's it.
That's always it.
Ed Graney can be reached at egraney@reviewjournal.com or 702-383-4618. He can be a heard on "Seat and Ed" on Fox Sports 1340 from 2 p.m. to 4 p.m. Monday through Friday. On Twitter: @edgraney