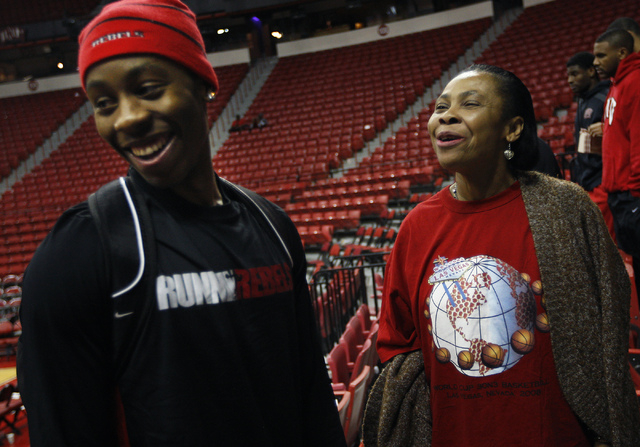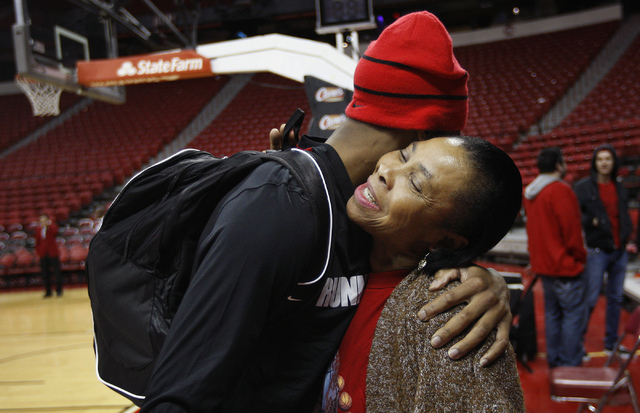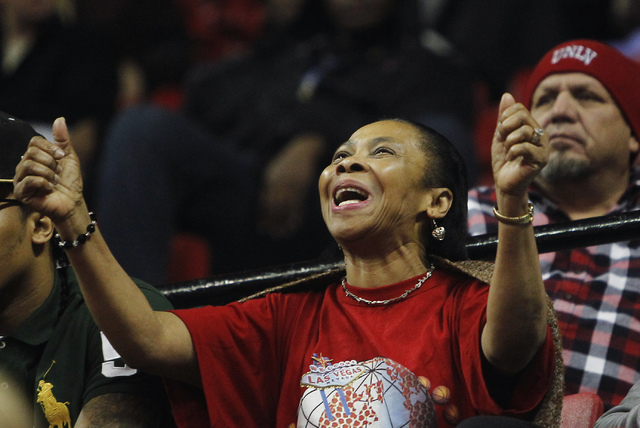 Atticus Finch was talking to his son, Jem, about the death of Mrs. Dubose:
"I wanted you to see what real courage is. … It's when you know you're licked before you begin but you begin anyway and you see it through no matter what. You rarely win, but sometimes you do. Mrs. Dubose won. … She was the bravest person I ever knew."
I would guess that when Kevin Olekaibe looks at his mother, these are the sorts of thoughts that flow through him. When he watches her comb his father's hair, brush his teeth, feed him, cleanse him, talk to him, read to him.
When he sees that sense of unfathomable love from one spouse to another. When he notices all the courage smothering a hospice room.
Olekaibe's favorite book is "To Kill a Mockingbird," whose examination of morality and the synchronicity of good and evil is experienced through the eyes of a child.
That even amid the fiercest and most threatening of storms, it is possible to exist with a conscience and still not surrender.
It is a lesson Atticus imparts to his son and daughter throughout the novel — that an enduring sense of faith can keep us from giving up.
"I always ask, 'Why did this happen to my dad?' " Olekaibe said. "I wish he was here with us. He was strict. A disciplinarian. He taught us right from wrong. I wish he could see me play, see me graduate from college. Those were dreams for him. I always wonder, if he was sitting at the (Thomas &Mack Center) watching games, what would he think?
"It's tough. My mom wishes her partner in life was with her. But there has to be a reason God has kept him alive. Most people wouldn't have lived through two strokes as he did. Our family is very strong in its faith.
"I believe he is still in there somewhere. I believe he knows."
How the son arrived here: Olekaibe is a senior guard for UNLV's basketball team, playing his only season with the Rebels after transferring from Fresno State via an NCAA waiver that granted him immediate eligibility.
It allows a player such as Olekaibe to depart one school for another and not have to sit out a year due to an "injury or illness to a student-athlete's immediate family member that is debilitating and requires ongoing medical care."
If there is room within the vault that is an NCAA rules book, Olekaibe's photo should accompany such a definition.
He is the perfect example of why the statute was passed.
Benson Olekaibe suffered his first stroke in 2008 and a second two years later, leaving him paralyzed from the waist down and unable to speak. He is in hospice care, where his wife, Esther, sits by his side daily and where their children can help her tend to their father's needs.
The Rebels open Mountain West play Wednesday at Fresno State, when young Olekaibe, the sixth of seven children, returns to the place where he averaged 12.7 points over three seasons, where he was a 1,000-point scorer and made 198 3-pointers for a Bulldogs program he helped beat UNLV twice last season.
Where he was recruited to out of Cimarron-Memorial High when the Rebels, then coached by Lon Kruger, chose not to pursue him.
He is the sort of accomplished shooter the Rebels desperately need this season. Olekaibe's middle name is Chukwuma, which means, "Godsend," which could certainly apply on those nights UNLV's perimeter shortcomings become a hindrance.
"To see the joy that Kevin's family has experienced having him back has been incredible," UNLV coach Dave Rice said. "Sure, I was concerned about what the (perception) might be of a player transferring within the conference to come back home, but this was as legitimate a case for the waiver as there is. This isn't coachspeak — Kevin is a quality young man who does well in school and cares so much for his family.
"The first time we talked, he told me he was coming back to Las Vegas to help his mother, whether basketball was part of the equation or not. One of the great things about having Kevin with us is it has helped me keep things in perspective.
"I know we need to win games and contend for a conference championship. We haven't played as well at times as I would have liked. But when you know of Kevin's situation and see him with his family, our entire team is able to keep things in perspective."
Esther Olekaibe and her husband are from Lagos, an area of Nigeria which originated on islands separated by creeks. It's the second fastest growing city in Africa, protected by the Atlantic Ocean and sand splits that stretch for nearly 100 miles.
Her faith is unrivaled when it comes to whether or not her husband will walk and talk and respond to his family again. It was important, she says, for Kevin to come home. She dreamed of it for some time.
"What happened to his father hit him hard," Esther said. "But we are going through it together as a family. I am not giving up hope. I have told Kevin not to give up hope. To keep working hard in school and on his 3-pointers and everything will be fine.
"I miss everything about my husband. He is a good man, a good father. So proud of his children. He raised them well and to have faith. I show him (videotapes) of games and say, 'That is Kevin playing. That is your son.' He smiles. I believe he recognizes. We married for better or worse. I will never give up on him."
It will, Kevin says, feel like a home game Wednesday at the Save Mart Center. His waiver to become eligible at UNLV might not have occurred had Fresno State challenged the validity of it, but, according to Rice, the Bulldogs supported the player's intentions to return home.
That's not the easiest thing for any program to do. Not ever.
Olekaibe averages 10.6 points for the Rebels and is shooting 39 percent on 3s, having attempted a team-high 88, which is 55 more than the next UNLV player.
He visits his father during the week when school and basketball allow and again on Sundays, sitting with his mother and looking for any sign that the man who was so strong, so stern in his demand that his children be responsible and productive citizens, might one day come back to them.
"You can't really know a man," Atticus Finch said, "until you get in his shoes and walk around in them."
Olekaibe has walked in some heavy shoes of late, with all sorts of stress and pressure few realize.
If his father could look him in the eye and speak today, what would he want him to say?
"That," Kevin said, "his son has grown to be the best man he can be."
For this, there is no doubt.
Las Vegas Review-Journal sports columnist Ed Graney can be reached at egraney@reviewjournal.com or 702-383-4618. He can be heard from 11 a.m. to 2 p.m. Monday through Friday on "Gridlock," ESPN 1100 and 98.9 FM. Follow him on Twitter: @edgraney.