Fleury cements legacy along banks of Ohio River
February 6, 2018 - 8:42 pm
Updated February 7, 2018 - 12:21 am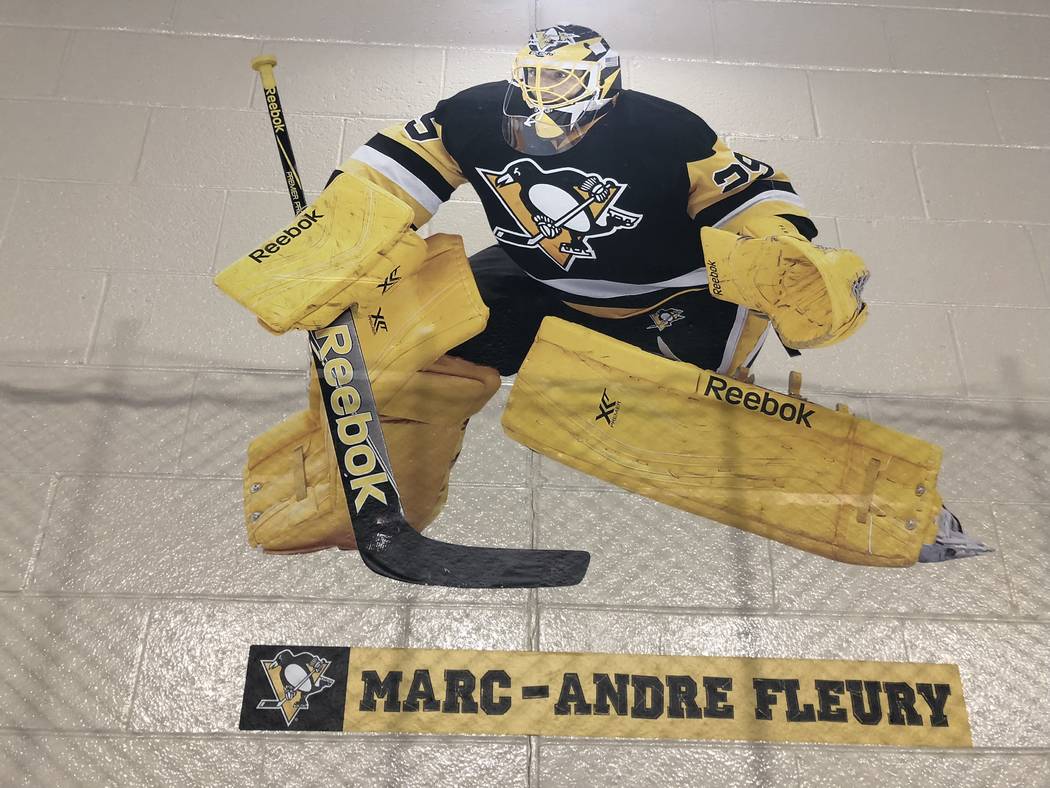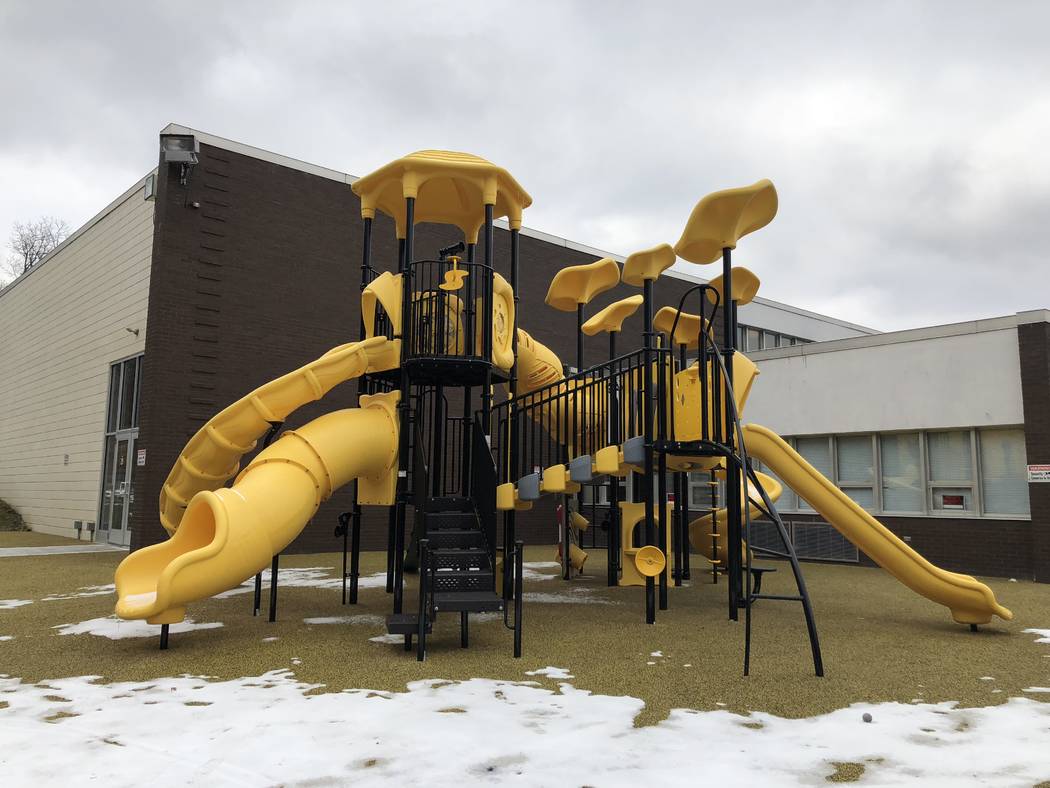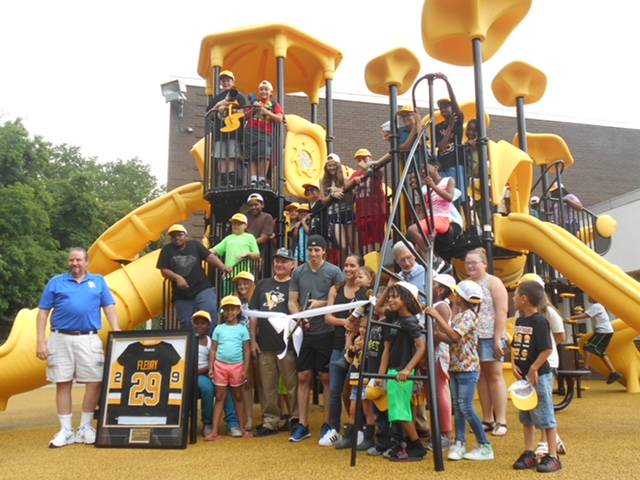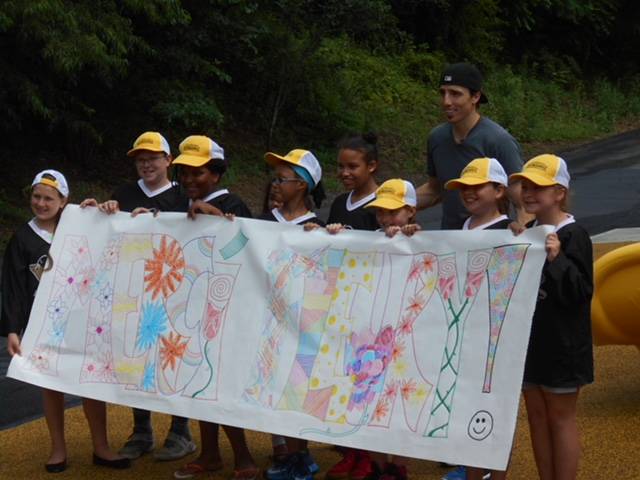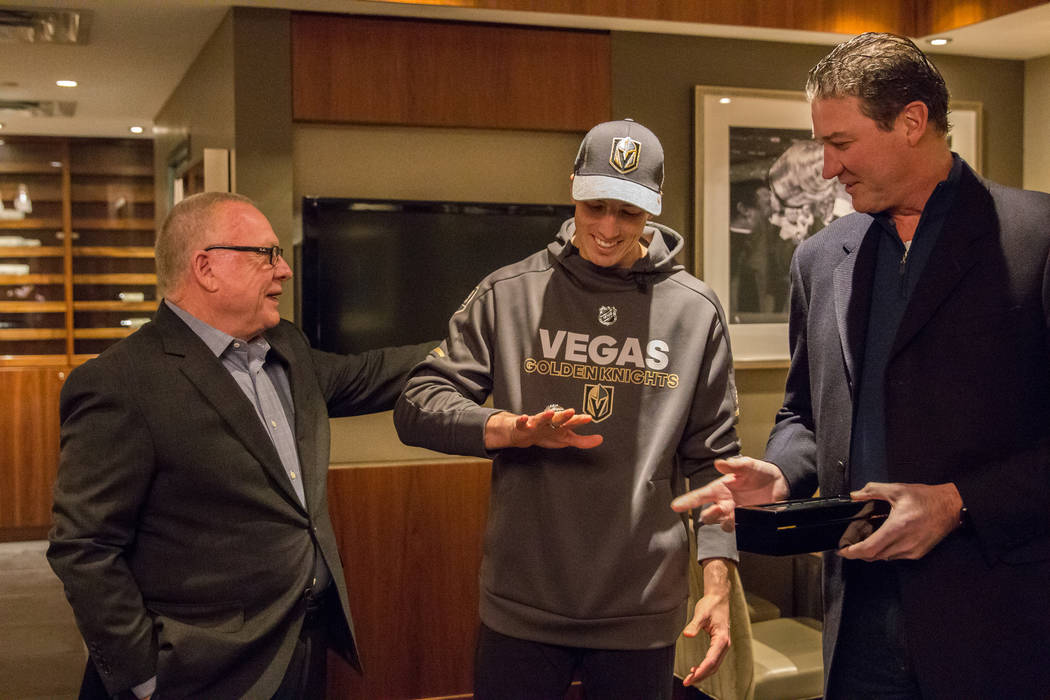 McKEES ROCKS, Pa. — The streets are narrow and depressed, abandoned buildings as gloomy as the gray weather that winter has again brought this western Pennsylvania borough along the south banks of the Ohio River.
It's a town of 6,000 working-class folks that never really recovered from the collapse of the steel industry, never totally bounced back from the early 1980s and all-time unemployment rates, never knew much prosperity following the deindustrialization of the U.S.
The mills shut down, and everything sort of died along with it.
Which makes this all the more significant: It's here, at the top of a long, winding road off one of those narrow streets, in a place where more than 35 percent of residents live in poverty, where Marc-Andre Fleury decided to make a difference.
Most of the young faces running around the Sto-Ken-Rox Boys & Girls Club on Tuesday will never meet the famous goalie, never know personally the player who 6 miles away in downtown Pittsburgh later that night returned to PPG Paints Arena for the first time since being left exposed by the Penguins and selected by the Golden Knights as part of the NHL expansion draft.
It was a homecoming of extreme emotion, highlighted by a first-period video tribute to Fleury, who would make 33 saves but finish on the short end of a 5-4 Penguins victory.
The calendar flipped to 2018 and so did a switch for the two-time defending champions. Pittsburgh has won 11 of 15 in the new year. Here we go again with these guys.
The game ended, and Fleury could be seen throwing his stick in a back hallway departing the ice.
He wanted this one as much as any.
"It will get easier playing against them in the future," Fleury said. "Lot of stress. I found myself thinking too much. But tonight, I will never forget.
"I will forget the score, though."
Fleury received his third Stanley Cup ring from the Penguins earlier in the day, and yet if the quote is really true that we should carve our name on hearts and not tombstones and that legacy is etched into the minds of others and the stories they share about you, he set a fairly high standard before leaving the town that was home for 14 years.
The state-of-the-art playground painted in Penguins black and gold stands just outside the Boys & Girls Club entrance, a structure financed by Fleury and dedicated at a ceremony in June with the player, his wife and their two young daughters.
To one side of the all-weather rubberized flooring is a water feature Fleury had built for the town's children to enjoy over hot summer months.
When you enter a side door, you come to Rink 29, a hockey dek named for Fleury, who also paid for the nets and score clock and sports equipment and educational materials and video games and all the consoles needed to play them.
Put it this way: They gave Fleury a wish list for everything the club needed to keep kids off the streets and safe after school.
They hoped he could provide a few of the items.
He provided all of them.
"We still can't believe what the Fleury family did for our community," said Kevin Nicholson, executive director of the club. "We have more kids now than we have ever had — 120 to 130 a day — and all of what he gave allowed them to be more active. Marc did this for all the right reasons. It's something that will be here for a very long time.
"It's a tough place for a lot of these kids. Not a lot of money. Even the younger ones who might not know who No. 29 is, we teach them. All of this was very needed."
At one point Tuesday, a minivan pulled up and a 7-year-old boy bounded from the front seat, heading for another day of hockey inside Rink 29.
"The kids needed something like this in the neighborhood," said his mother, Casey Bayer. "They deserve nice things to happen for them. Everyone loves Fleury here."
In a town of 6,000 that never really recovered from the collapse of the steel industry, where the streets are narrow along the south banks of the Ohio River, they will share stories about the famous goalie who before leaving his adopted home, helped the most precious of things.
Its children.
"It's what is important, yes?" Fleury said. "To give something back that will last."
It is said to be how legacies are cemented, by carving your name on hearts and etching it into the minds of others.
Contact columnist Ed Graney at egraney@reviewjournal.com or 702-383-4618. He can be heard on "The Press Box," ESPN Radio 100.9 FM and 1100 AM, from 11 a.m. to 2 p.m. Monday through Friday. Follow @edgraney on Twitter.