For Lady Rebels, 'it's about walking the walk' in NCAA Tournament
Updated March 15, 2023 - 5:26 pm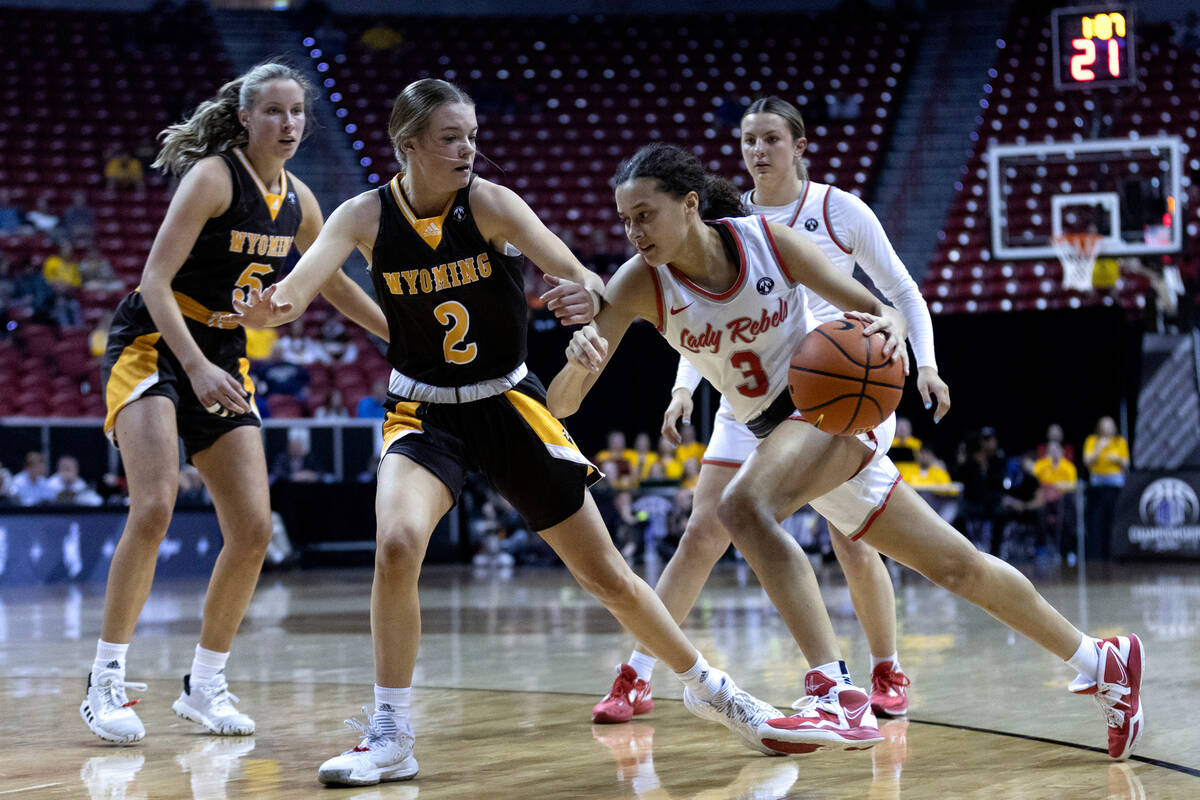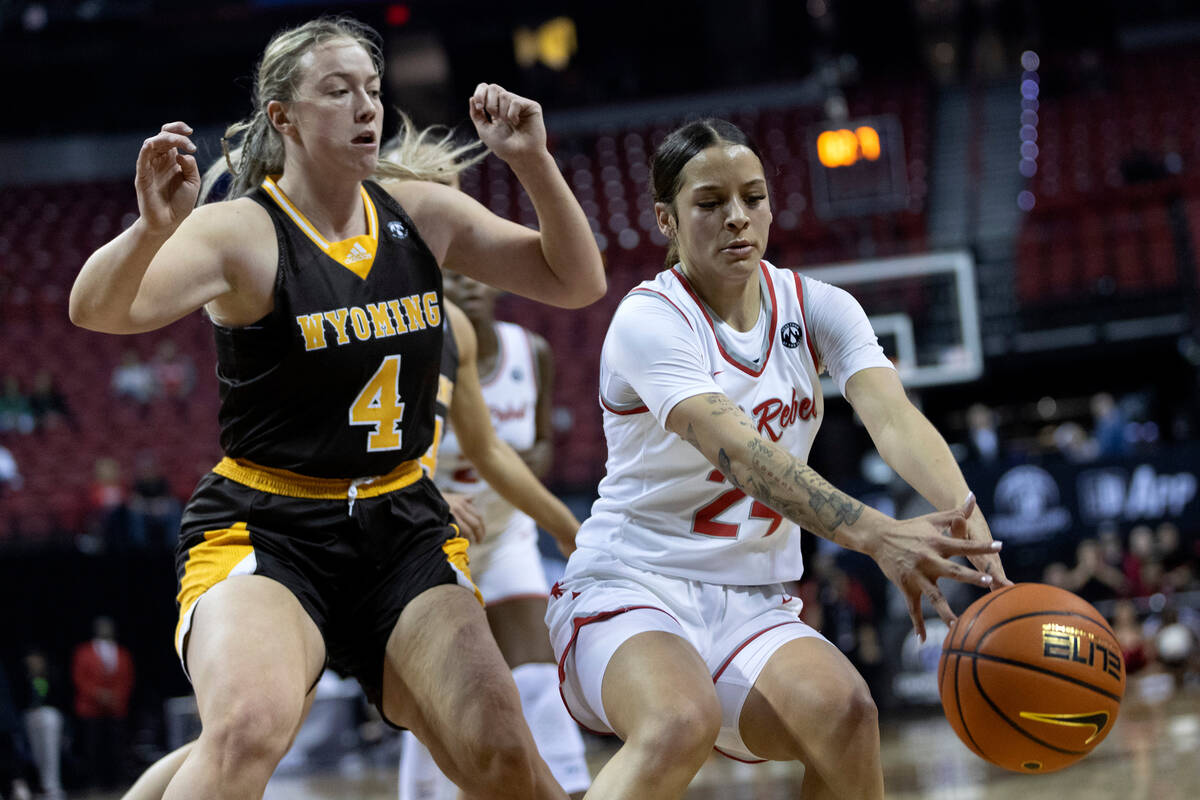 They're not just happy to be here.
That was the UNLV women's basketball team at last year's NCAA Tournament. All wide-eyed and merely excited for the moment.
This time, the Lady Rebels want to grab it.
And they're good enough.
You can learn off a loss. You can draw experience from it. UNLV hopes that's the case when facing Michigan in a first-round game Friday in Baton Rouge, Louisiana.
The outing last March was between a 13 seed in UNLV and a 4 seed in Arizona, another first-round matchup that returned the Lady Rebels to an NCAA bracket for the first time in two decades.
And as much as they scratched and fought and played hard, they ultimately lost 72-67.
All wide-eyed and better for the experience.
At least that's the hope.
Carrying a loss
"We've been reminded about that game every day," senior guard Essence Booker said. "I feel like a broken record, but we know what it takes now and what it feels like and what the preparation should be.
"We've carried the Arizona loss throughout this entire season, from nonconference to the Mountain West to the (league) tournament. It reminds us how far we have come. But we haven't forgotten about that loss."
Memory lane: UNLV led by five entering the fourth quarter, but an 18-3 run by Arizona — which had played for the national title the previous year — was too much for the Lady Rebels to combat.
They committed 10 turnovers in the fourth quarter and trailed by 12 late.
It wasn't meant to be.
It was physical and aggressive, and there was no such thing as an easy possession, much like what the No. 22 Lady Rebels can expect against the Wolverines. You have to be tough this time of year. Ready to adjust on the fly. Understand the stage on which you stand. The moment can swallow those not ready for it.
"We're obviously thrilled to be in the tournament, but that's not enough," coach Lindy La Rocque said. "We want to put ourselves in the best position to go out and perform. It's physical. It's a tournament game.
"Our (players) just didn't know any better last year, and how could they? They had never been there before. Now it's about walking the walk. Focus on small details that's going to get us a win."
They have done a lot of that this season, UNLV arriving to the bracket with a 31-2 record and winners of 22 straight. They're an 11 seed this time around, earning respect from a selection committee for a Mountain West team whose league rarely receives any.
Desi-Rae Young remembers Arizona. The junior center played well (16 points, 11 rebounds) before fouling out midway through the fourth quarter. Remembers how tough things were. How different it felt from other games.
"We grew from it," Young said. "Someone had to lose, and we came up on the short end. It's going to be the same kind of game this time. We just have to start strong and finish. Then, we'll move on to the next game."
Michigan report
Michigan could have something to say about that. This is its fifth straight NCAA appearance, and the Wolverines made the Elite Eight last season before falling to Louisville. They last played in the Big Ten tournament, falling to 14th-ranked Ohio State by two.
Two of Michigan's wins include beating Baylor (then ranked 21st) in November and North Carolina (then ranked sixth) in December.
A short scouting report from La Rocque on 18th-ranked Michigan: great size, well-coached, disciplined, veteran players.
Said Booker: "Michigan still has to play us like we have to play them."
Tell you what — that's not the sound of someone who is wide-eyed about anything.
Ed Graney is a Sigma Delta Chi Award winner for sports column writing and be reached at egraney@reviewjournal.com. He can be heard on "The Press Box," ESPN Radio 100.9 FM and 1100 AM, from 7 a.m. to 10 a.m. Monday through Friday. Follow @edgraney on Twitter.
Up next
Who: UNLV women vs. Michigan
What: NCAA Tournament
When: Noon Friday
Where: Maravich Assembly Center, Baton Rouge, La.
TV: ESPNU
Radio: KWWN (1100 AM, 100.9 FM)
Line: Michigan -3½; total 136