Golden Knights draft pick Nicolas Hague stands tall on the ice
Updated June 28, 2017 - 10:10 pm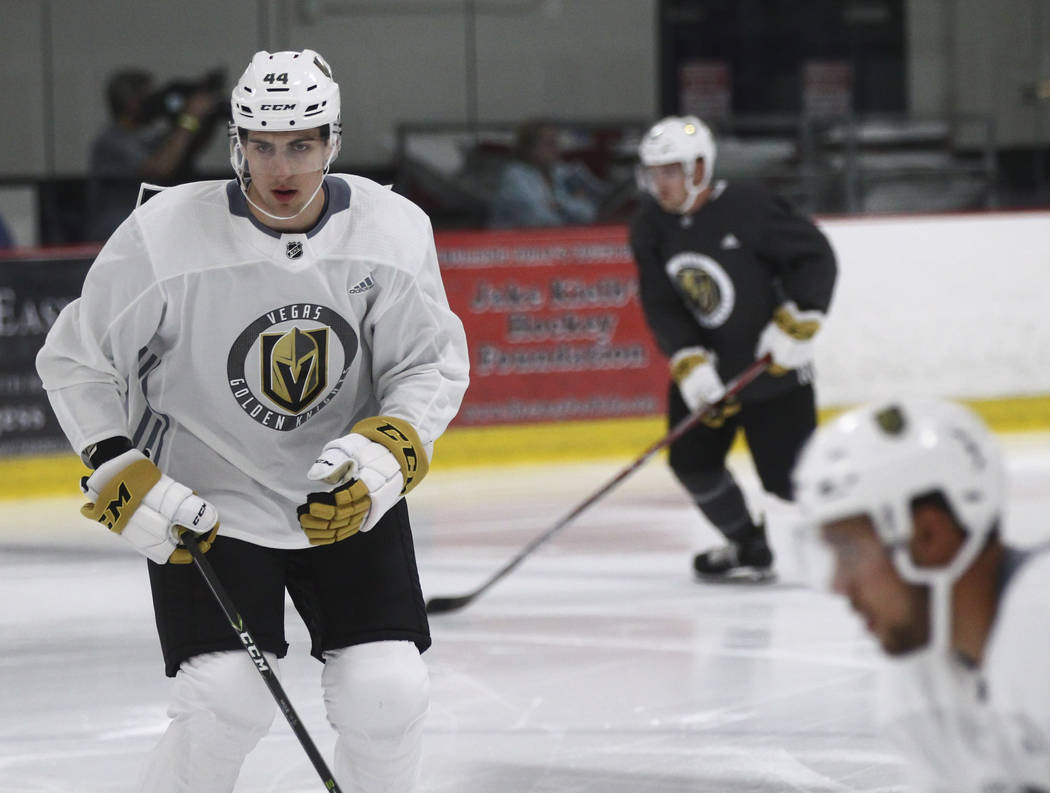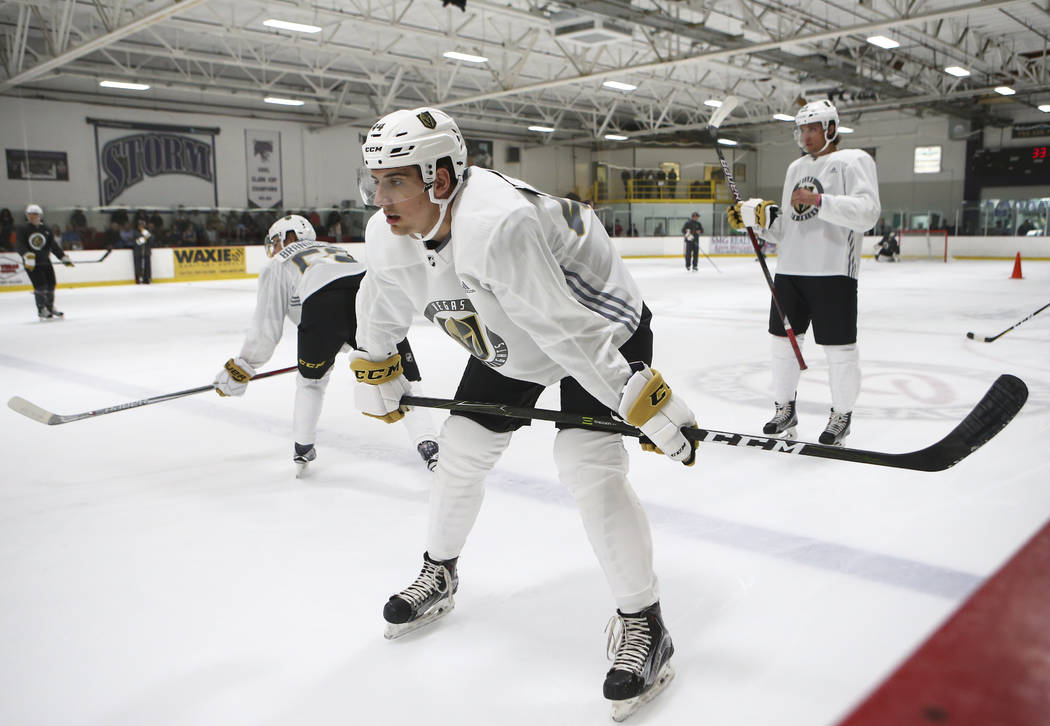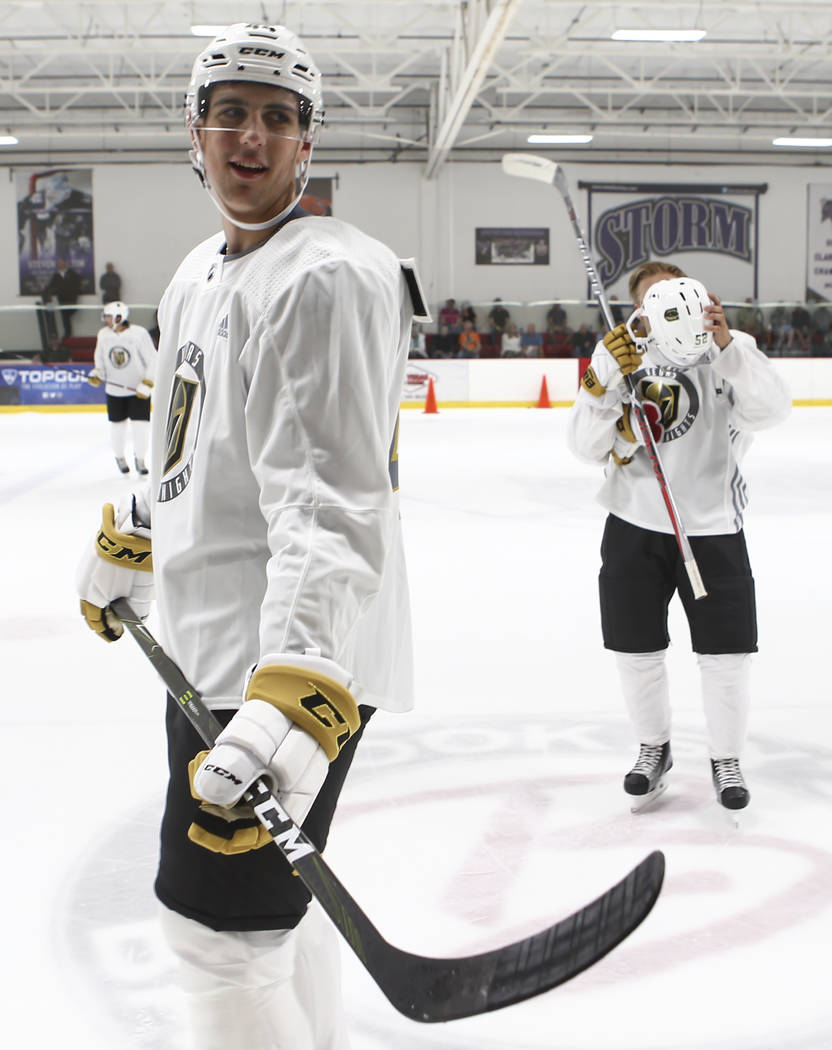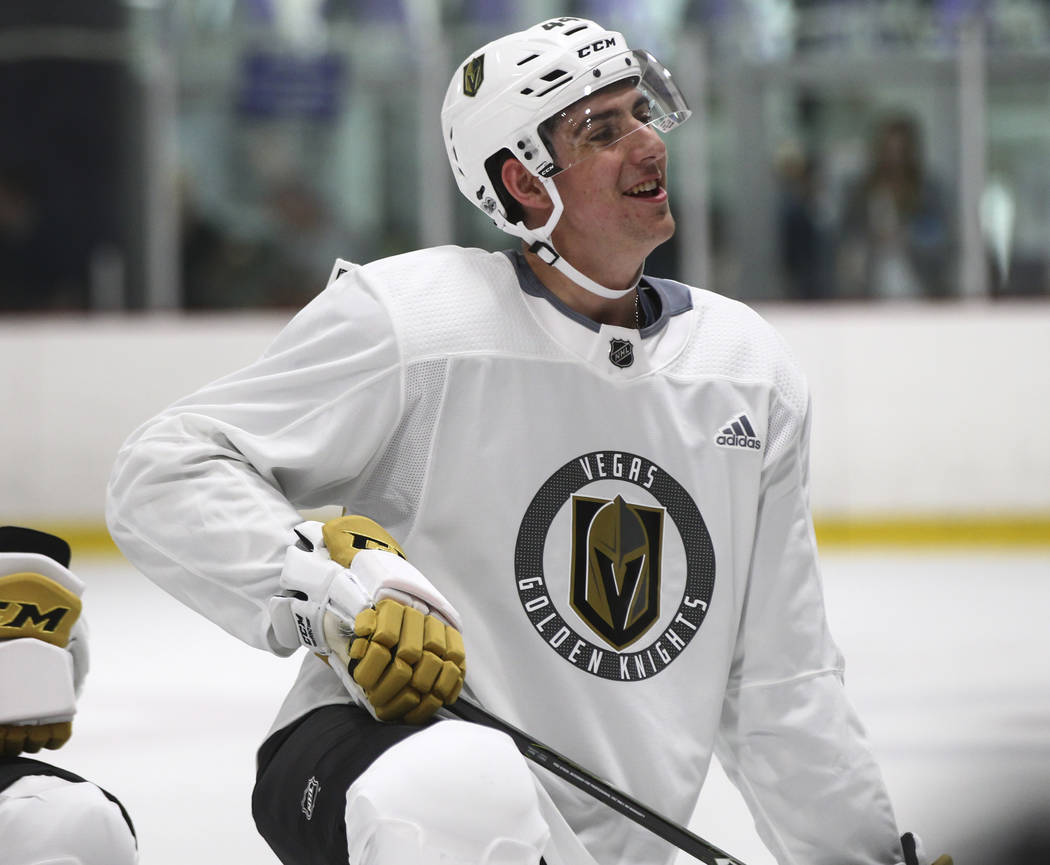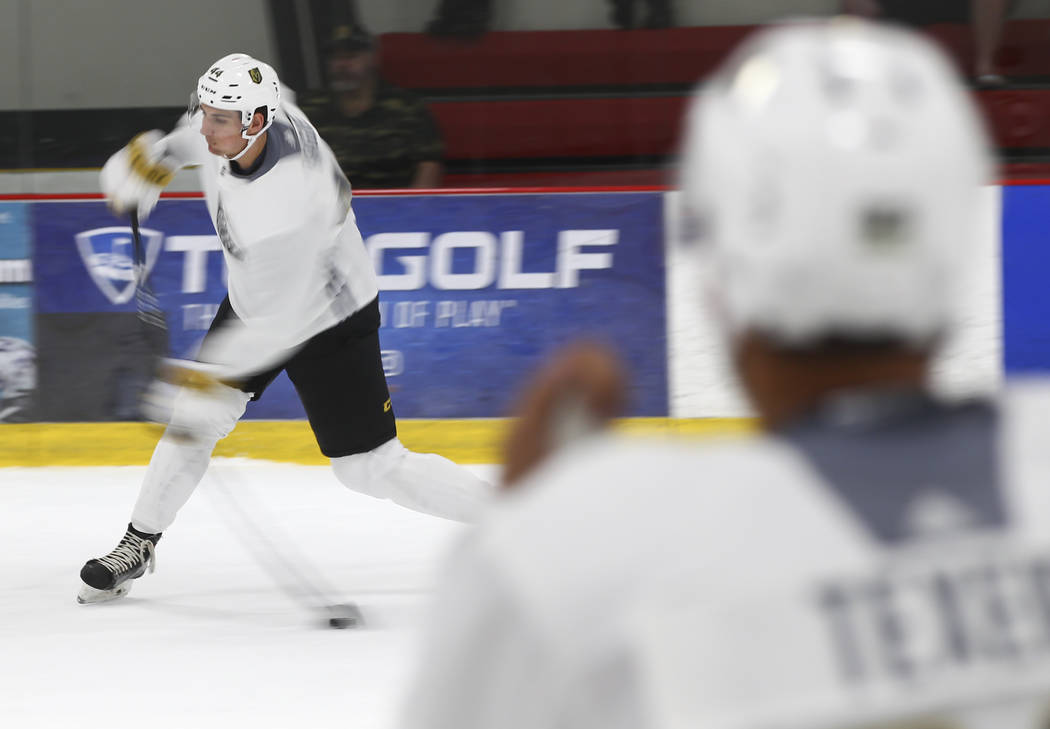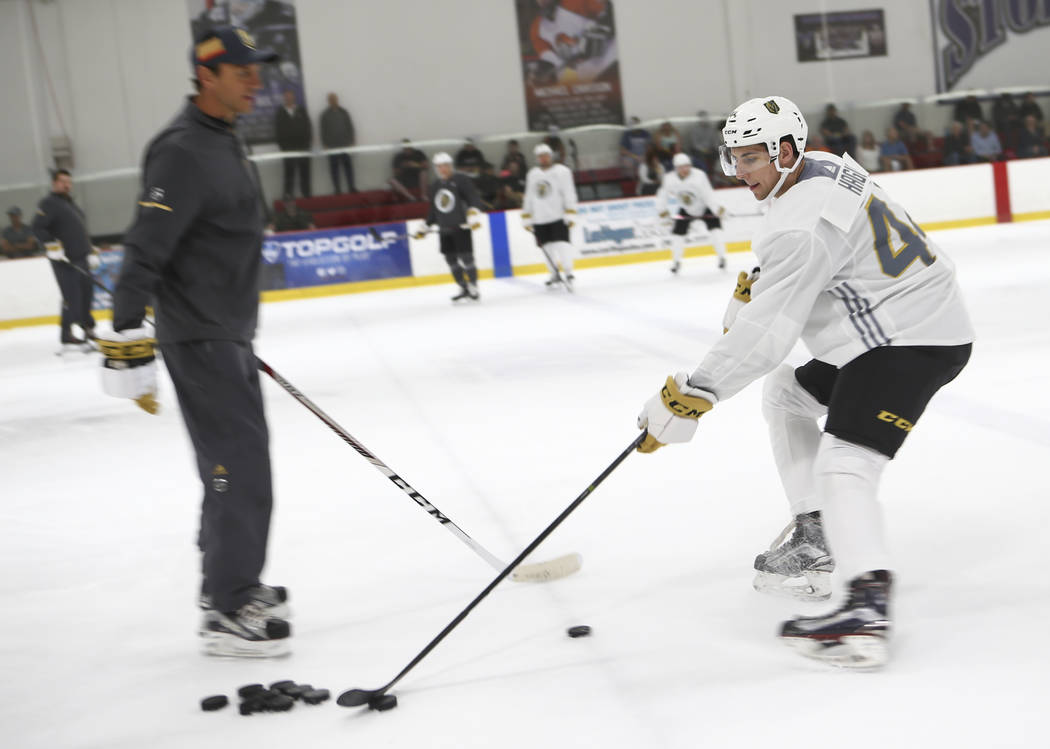 Hockey players are not built solely on ice, but rather their creation can be as much about physics as physicality.
Nicolas Hague stands 6 feet, 6 inches in a game where the world's best league offers an average height of 6-1, a predicament of sorts for an 18-year old Canadian defenseman seeking to one day wear an NHL sweater of the Golden Knights.
He was a second-round pick in the entry draft while owning what everyone in Chicago described as first-round talent, which he hopes to display at a development camp for the Knights this week in Las Vegas.
What's important to know: NHL players are exceptional skaters, which means they own an extraordinary mix of technique and balance and physical strength at the point a blade interacts with the ice surface.
This can be a challenge for taller players, who struggle at times to get low and generate speed and power, not allowing them to match that of faster forwards.
In other words, it's all about the stride, man.
"That starts in the gym, getting my core and legs stronger," Hague said. "When my skating coach first videotaped me, I could see that I wasn't getting full extension on my push. I need to get my stride longer. A lot of it is balance and quick feet, paying attention to really important details.
"I have to translate what I do in the gym. Just because I can run fast sprints outside doesn't mean I will automatically do so on the ice. Just by skating, you don't always feel it. I'm a visual learner. I had to see it on tape to know about those fast-twitch muscles and what I need to do better with my skating, to be able to skate at an NHL level."
There are two schools of thought when it comes to height and hockey.
One says that in the post-NHL lockout world, taller players have found it more and more difficult to be effective without the ability to hold and clutch opponents. That, simply, rules aimed at limiting hits to the head now protect smaller players even more, especially in the offensive zone.
But another side will tell you that players over time have become bigger and those who can match size with a high level of skill and agility and understanding of positional play will thrive. That if you have a bomb of a shot from the point and are versatile enough to help screen goaltenders and can man the blue line, height can prove a huge advantage.
That if you're a good enough skater with size to force opposing players into areas of the ice they don't desire, all the better.
It's also true not everyone translates to a Zdeno Chara, who at 6-9 is the tallest player in NHL history, captain of the Boston Bruins and a Stanley Cup winner.
He is — literally and figuratively — several inches better than most other tall players to have made the league.
"I will tell you this, you can't teach 6-6 and you can't teach hockey sense, which (Hague) has both of, along with high character," said Wil Nichol, director of player development for the Knights. "We know he's going to get to his ceiling, so we just have to give him the right plan for it.
"It varies with (tall players). You can't walk into a school and say every 11-year old is the same. Every player who's 6-6 isn't the same. Some skate better than others. Some handle the puck better. Obviously, we think Nick has a tremendous base and starting point as a hockey player and as a person. That's why we took him so high."
Some evaluated Hague as the Knights' best draft pick, believing him a steal at the 34th overall selection, a player who totaled 70 points the last two seasons for the Mississauga Steelheads of the Ontario Hockey League. He also had a goal and 11 assists in 12 playoff games.
He hit growth spurts of 3-4 inches at ages 8 and 14, and has since annually added an inch or so. He thinks that's all over now, that he will chase a Knights jersey at 6-6.
A typical question he gets, given how the interest in basketball and the level of talent has exploded across Canada the past several decades, is whether Hague was ever interested in trading in his skates for hightops.
He wasn't, and his reasoning is pretty straight-forward.
"I can only dunk because of my height," Hague said. "I can't dribble and I can't shoot, but my shot in hockey is pretty good."
It's the only one of which the Knights are interested.
Size only matters when one produces.
Contact columnist Ed Graney at egraney@reviewjournal.com or 702-383-4618. He can be heard on ESPN Radio 100.9 FM and 1100 AM from 11 a.m. to 2 p.m. Monday through Friday. Follow @edgraney on Twitter.
Standing Tall in NHL History
A few notables, past and present with height.
— Zdeno Chara (6-9), Stanley Cup Champion (2011) with Boston.
— Jamie Oleksiak (6-7), 41 games, 7 points with Dallas last season.
— Hal Gill (6-7), Stanley Cup Champion (2009) with Pittsburgh.
— Brian Boyle (6-7), 624 career NHL games, 169 points.
— Chris Pronger (6-6), 19-year NHL career, a true NHL goon.