Golden Knights looking for chemistry to develop along their lines
September 28, 2017 - 10:28 pm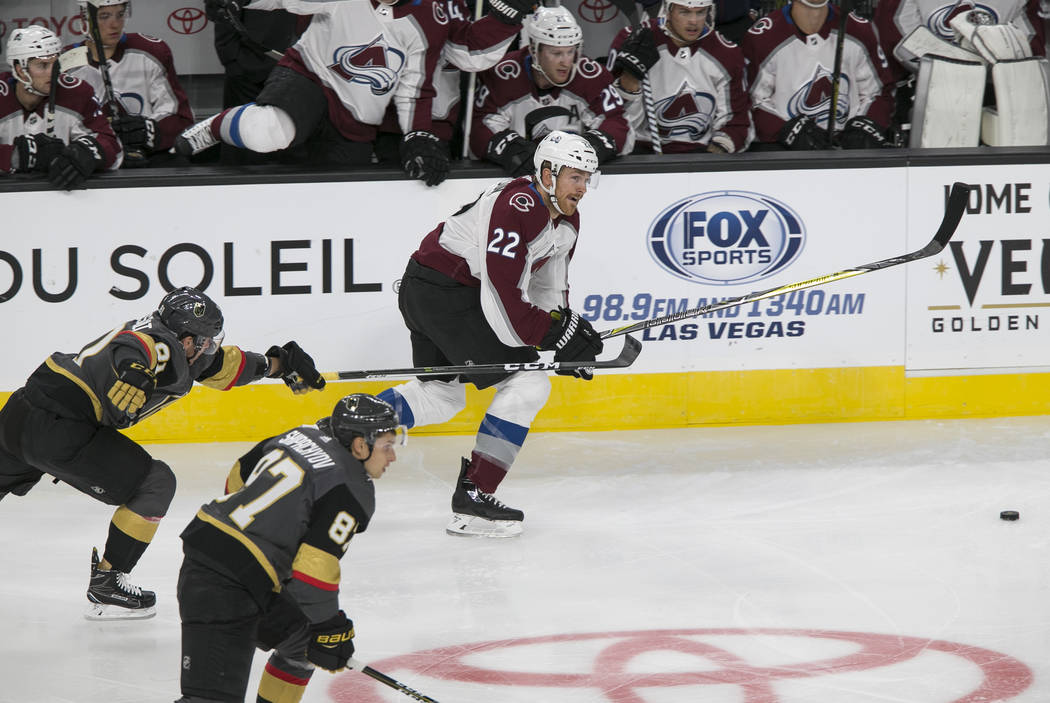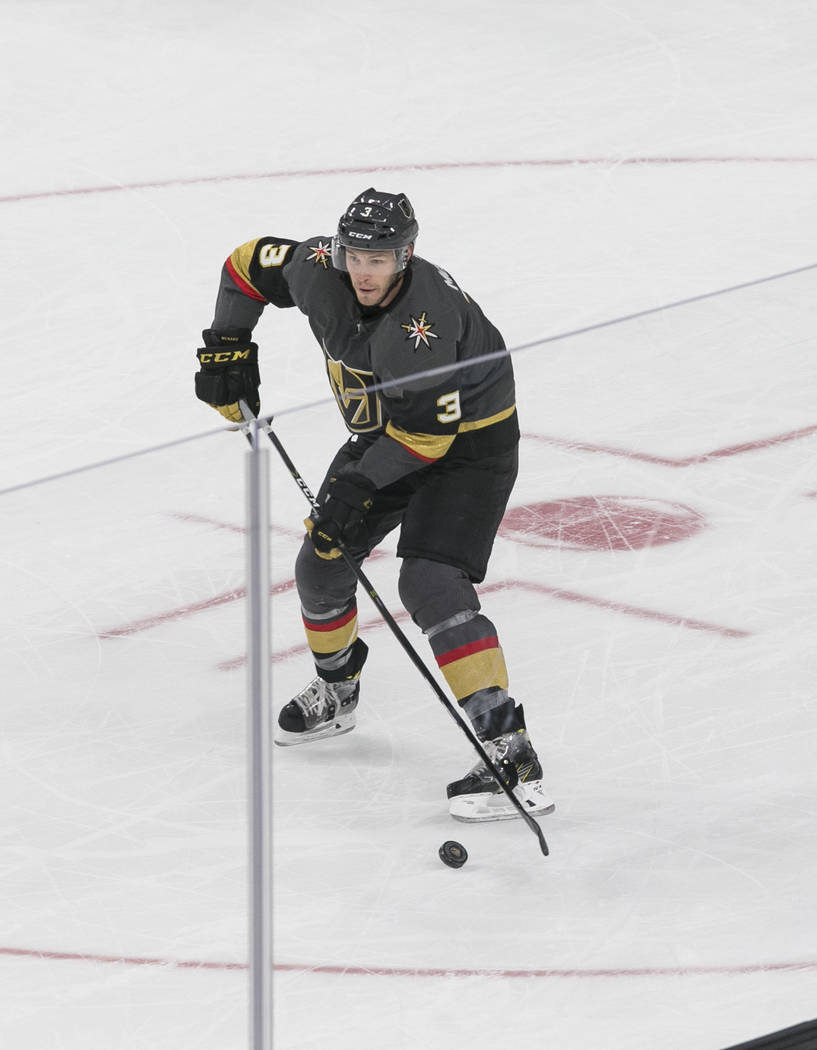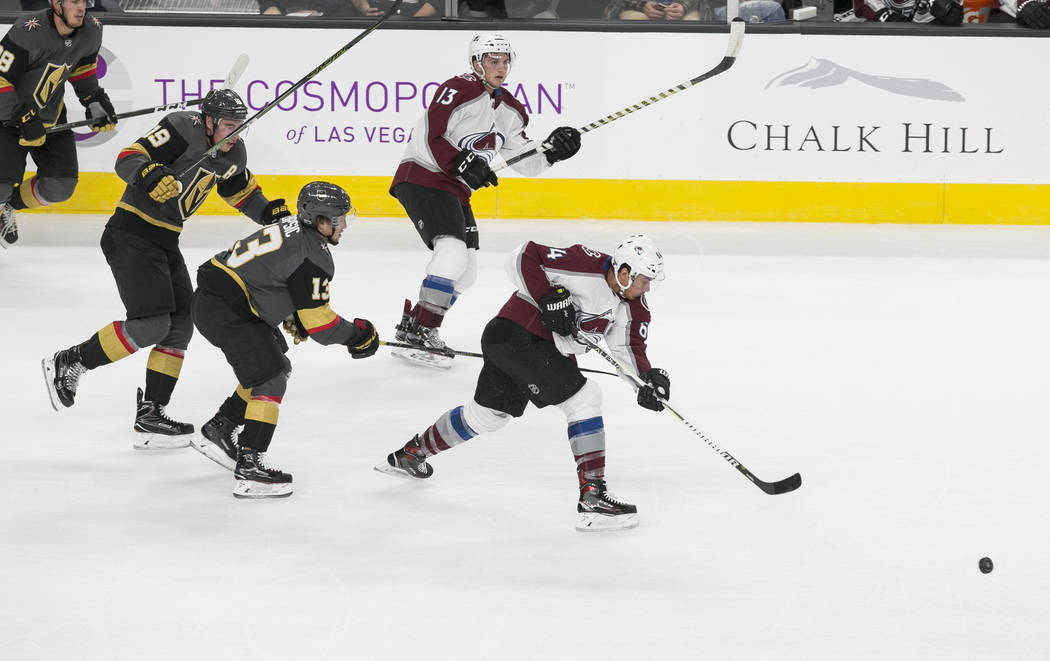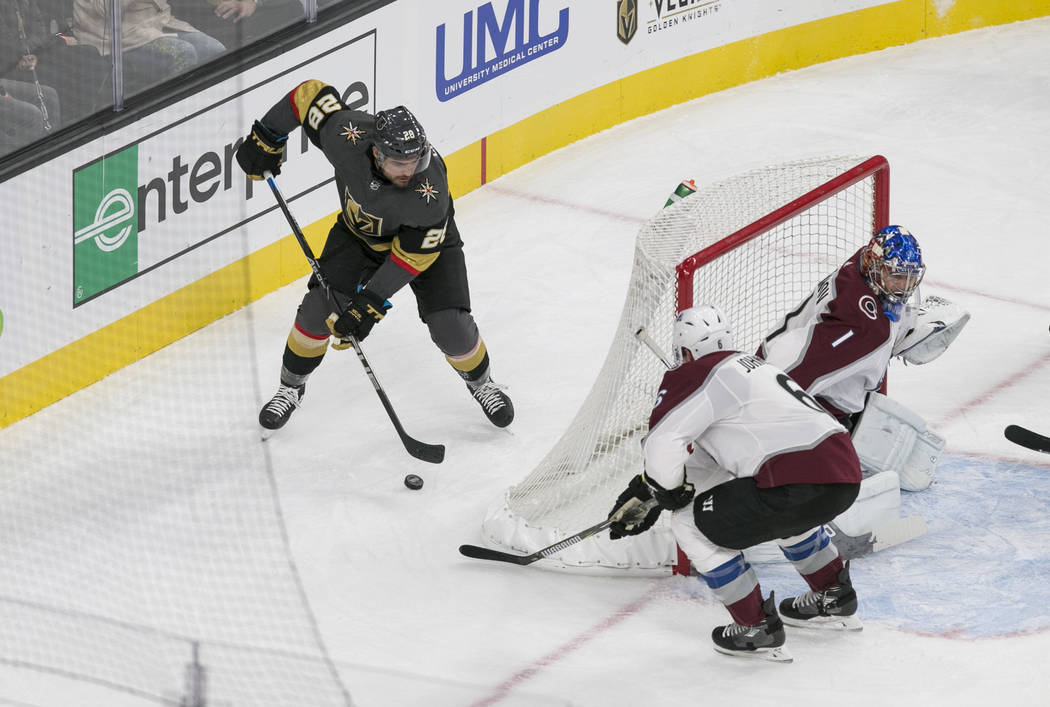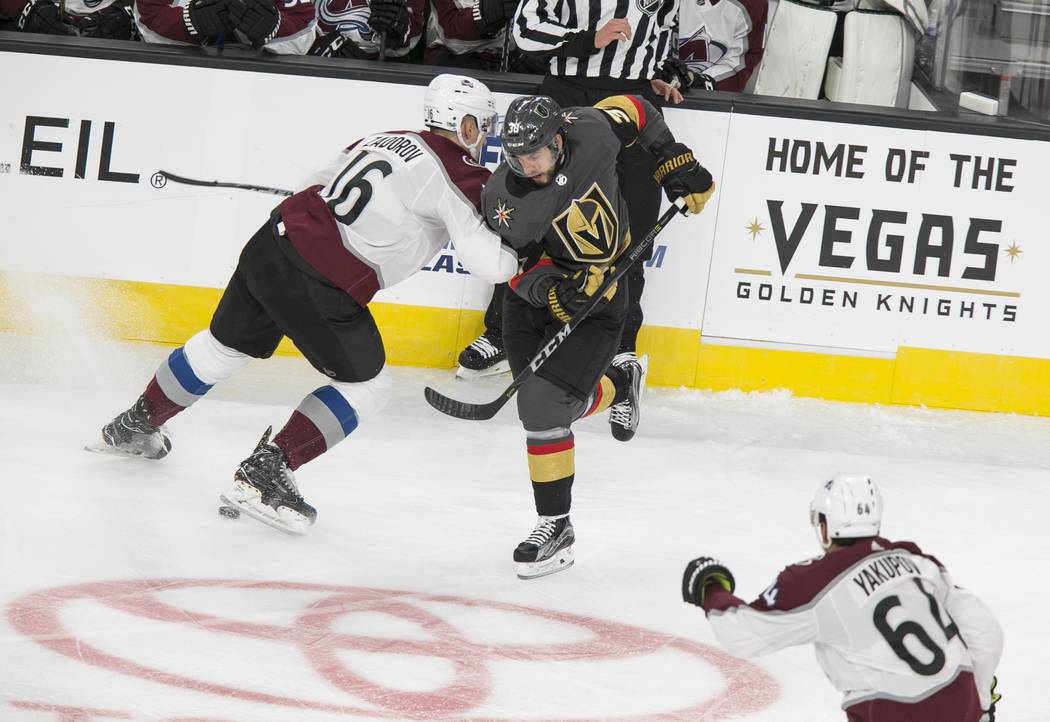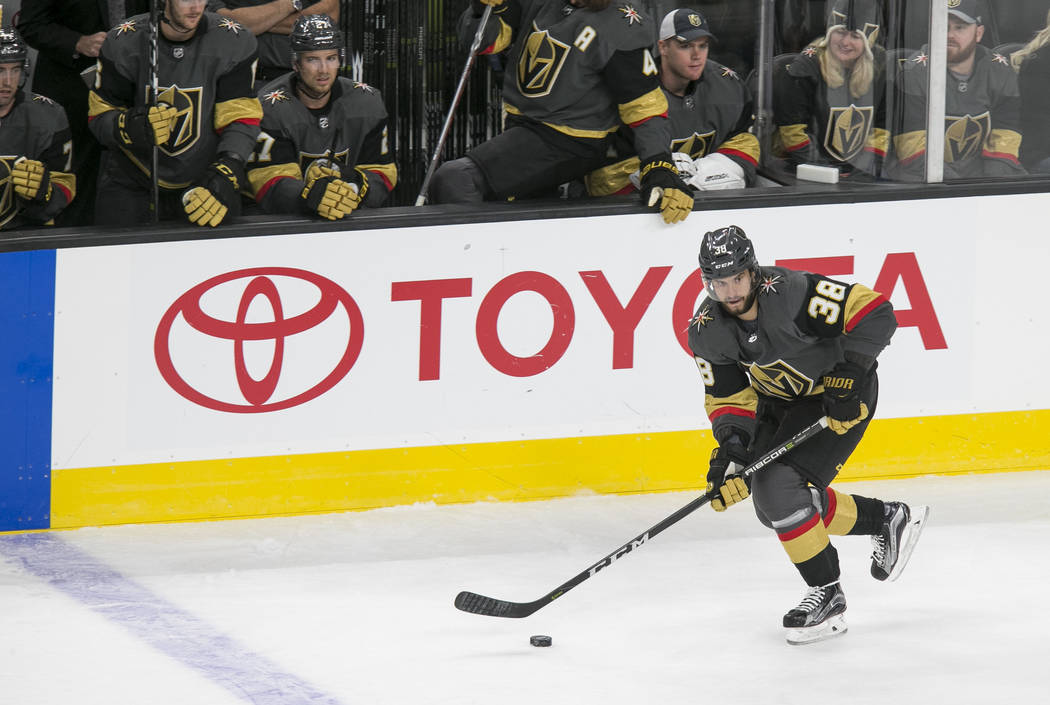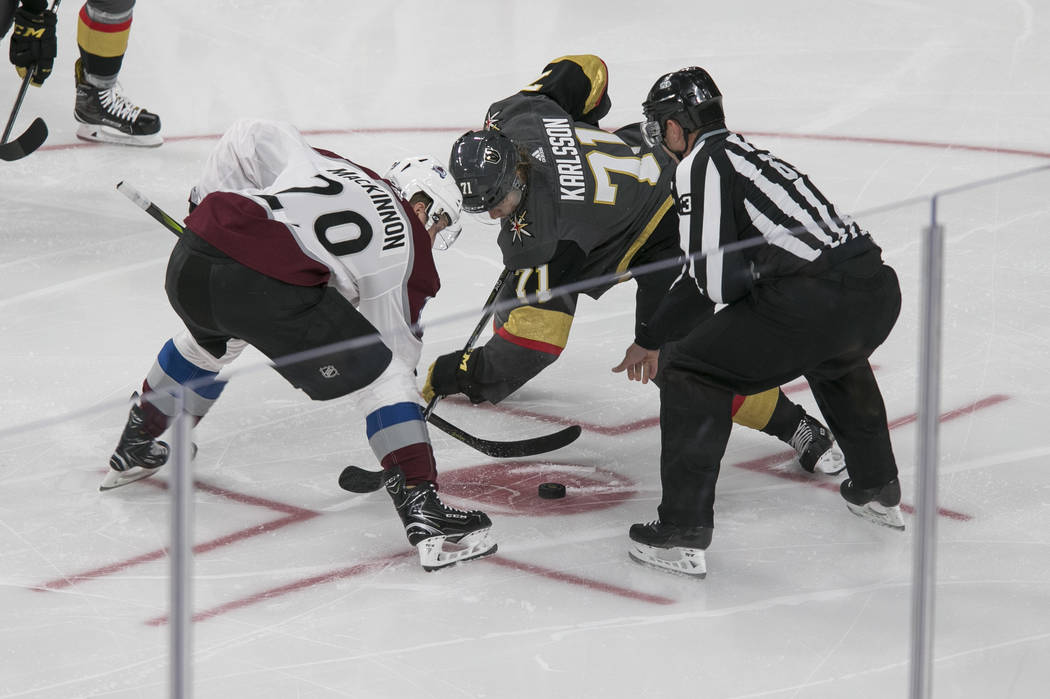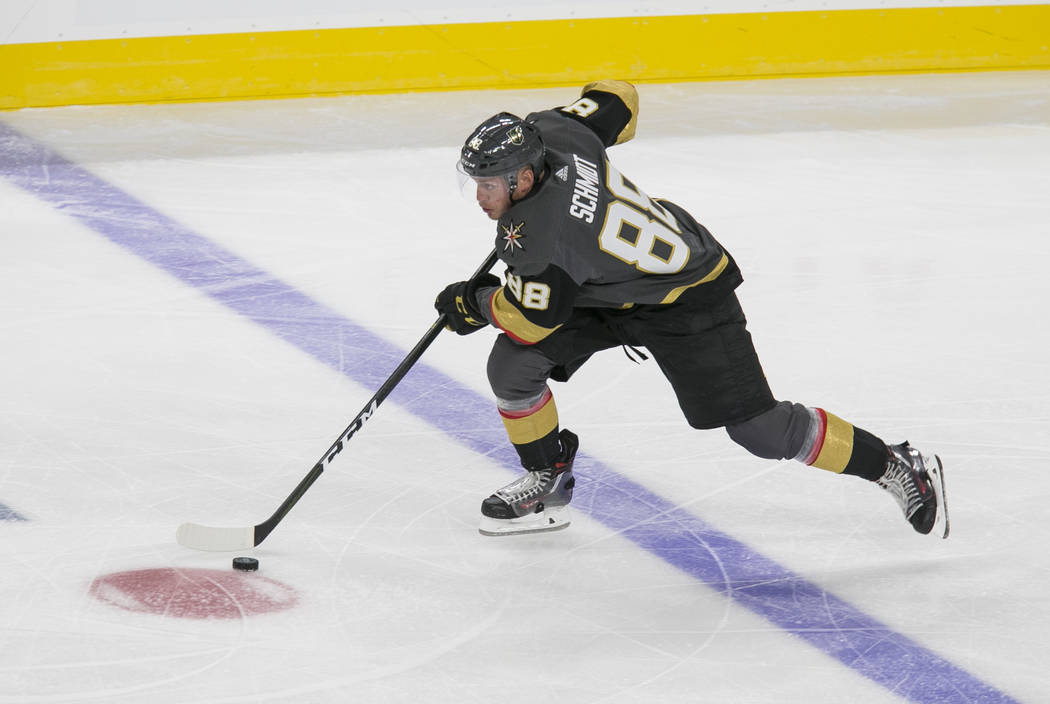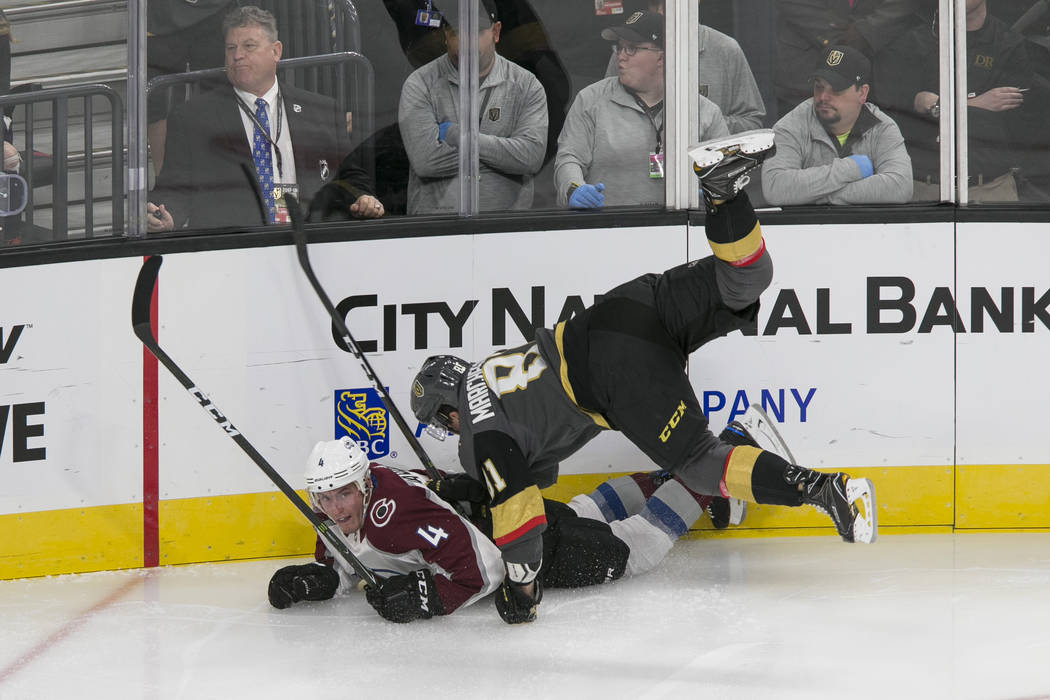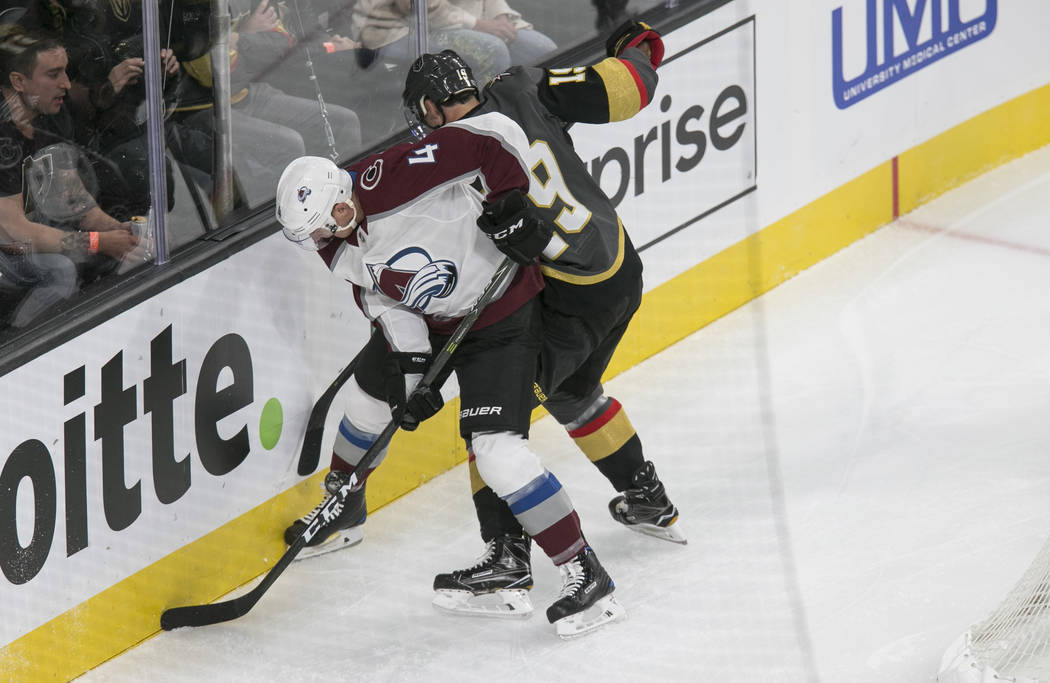 Shove all that composition and structure and properties and change of matter stuff off to one side. Replace it with drawing a penalty and slowing a guy down on the forecheck to allow your defense that extra second.
Chemistry along hockey lines isn't always about scoring goals.
That's just the best part, is all.
"If we're doing all the other little things all across the ice, we're going to find an identity for this team and playing for each other," David Perron said. "From all the teams I have been on, and this is my 11th season, that's the thing I want to bring most here. That kind of guidance and leadership."
It's analytics and continuity and familiarity and fortune and mystery, elements as to why some NHL lines click and produce and others struggle doing so. I'm guessing guys named Gillies, Trottier and Bossy had a whole bunch of those elements and then some back in the day.
Sometimes, things come together faster on lines than Patrick Kane travels one from end of the ice to the next.
Sometimes, it never happens.
How and when such rapport might develop with the expansion Golden Knights is anyone's guess, a team trying to uncover those combinations that will keep them competitive most nights.
It's almost time to do it for real.
The Knights lost to the Colorado Avalanche 4-2 before 15,337 on Thursday night at T-Mobile Arena, where if the atmosphere for two preseason games this week is any indication of what the regular season might bring, Tropicana Boulevard is going to be one grand party on those nights the ice is down.
Folks are cheering when they're supposed to, booing when it's appropriate and altogether intense in a terrific and festive way. They go crazy when a red light goes off for goals by the Knights (smart) and not when it does for timeouts (smarter).
The Knights open Oct. 6 at Dallas, and yet you figure lines won't be totally set until James Neal is completely healed from a hand injury. He skated for the first time all camp this week, and it's unknown if the wing will be ready when the team plane lands in Texas.
But he's top six among forwards when the time comes, meaning things are eventually going to get shuffled.
What it probably doesn't mean, at least to start, is messing with a top line of Reilly Smith, Vadim Shipachyov and Jonathan Marchessault.
Shipachyov — he finished with an assist in 17:17 of ice time and actually took shots — played by far his best game of the preseason Thursday, while Smith and Marchessault were previously together in Florida, where they played under Knights coach Gerard Gallant. That's where the familiarity part can really help.
"You can't really tell when (lines) might come together," Smith said. "It's tough in the preseason, when games get a little sloppy. You're trying to get tendencies and structure down. Obviously, you hope things click quickly. Right now, we're just going to take as many positives out of these preseason games as we can."
Sometimes, you have to fail on one line to find your rhythm on another.
Perron was traded from Pittsburgh to Anaheim in January 2016 and immediately placed on a line with Ryan Kesler and Jakob Silfverberg. They didn't score over two periods, so Perron was switched for the third to play with a line led by Ryan Getzlaf, which is usually a good thing because it's almost impossible not to look good alongside one of the league's best playmakers.
"We scored that game and went on a 12-game winning streak with us staying on the same line," Perron said. "I felt fortunate to have that kind of connection. The NHL is a 3-2 league most nights when it comes to (final score). When we play the top teams, it's going to be hard for us to score four or five goals, so we need to make sure we're focused on those details and playing better than we can."
Both goals for Vegas on Thursday came via defensemen. However, the lines tend to go early in the season, things need to get a lot better when the Knights have a man advantage, where they've failed to score on their past 16 power plays.
That doesn't really help the guy wearing a mask on the other end.
"I'll let them (the forwards) deal with chemistry and learning the system, and I'll just try and stop the puck," goalie Marc-Andre Fleury said. "Try and keep us close and give us a chance."
There's not much science involved when developing this kind of chemistry.
There's also not a specific timeline for when it might appear.
The Knights hope it's sooner than later.
It's about to get real, after all.
Contact columnist Ed Graney at egraney@reviewjournal.com or 702-383-4618. He can be heard on "The Press Box," ESPN Radio 100.9 FM and 1100 AM from 11 a.m. to 2 p.m. Monday through Friday. Follow @edgraney on Twitter.
Famous lines in NHL history
Chicago Blackhawks: Pit Martin, Jim Pappin and Dennis Hull.
Detroit Red Wings: Gordie Howe, Sid Abel and Ted Lindsay.
Pittsburgh Penguins: Mario Lemieux, Jaromir Jagr and Kevin Stevens.
Montreal Canadiens: Toe Blake, Elmer Lach and Rocket Richard.
New York Islanders: Clark Gillies, Bryan Trottier and Mike Bossy.