Graney: Adin Hill gets Fleury-like reception from Knights fans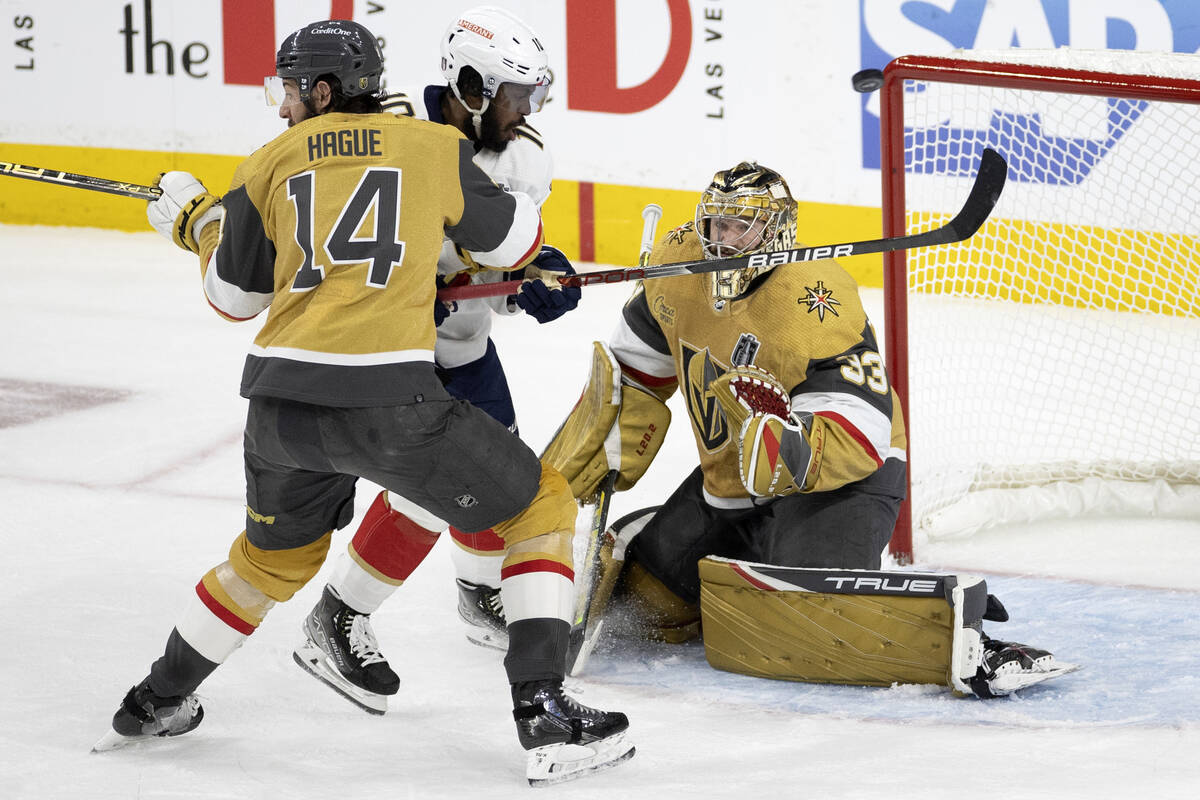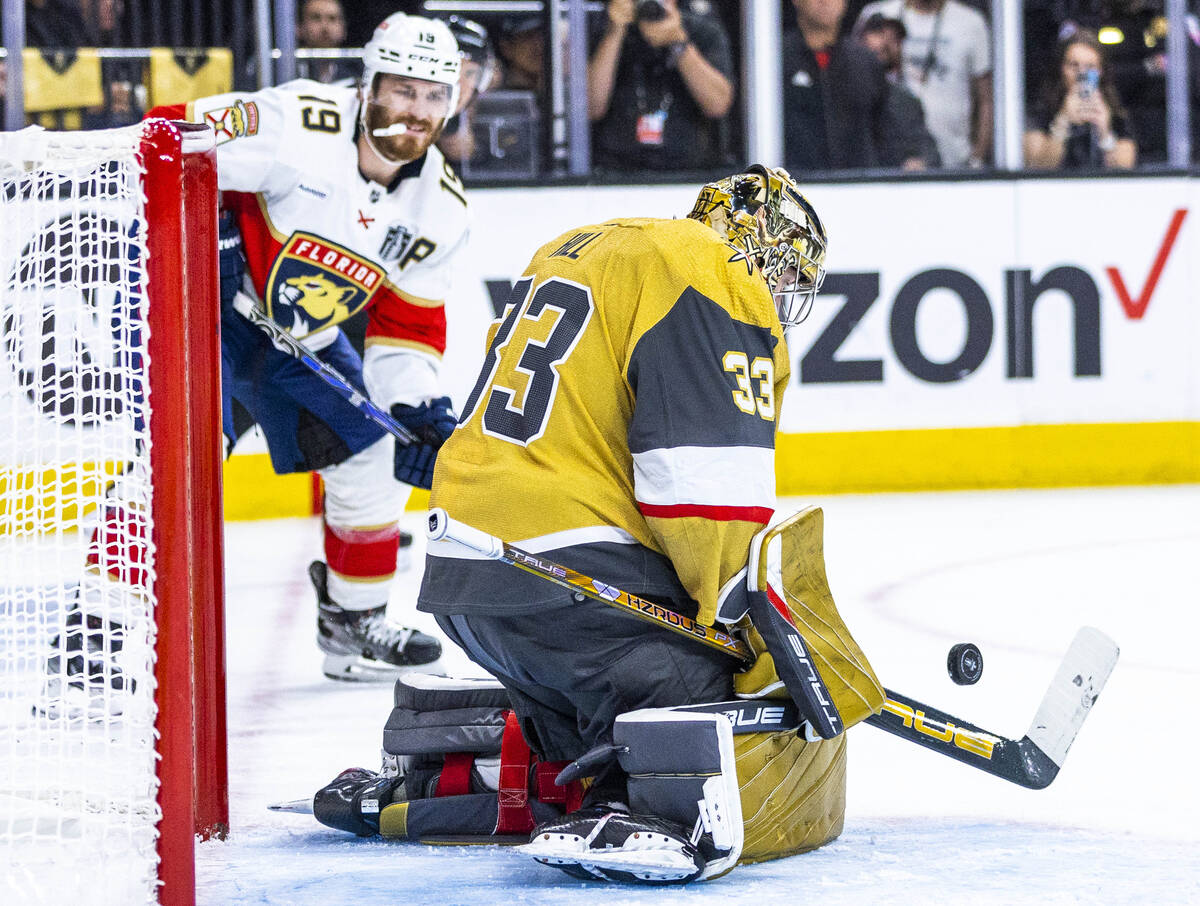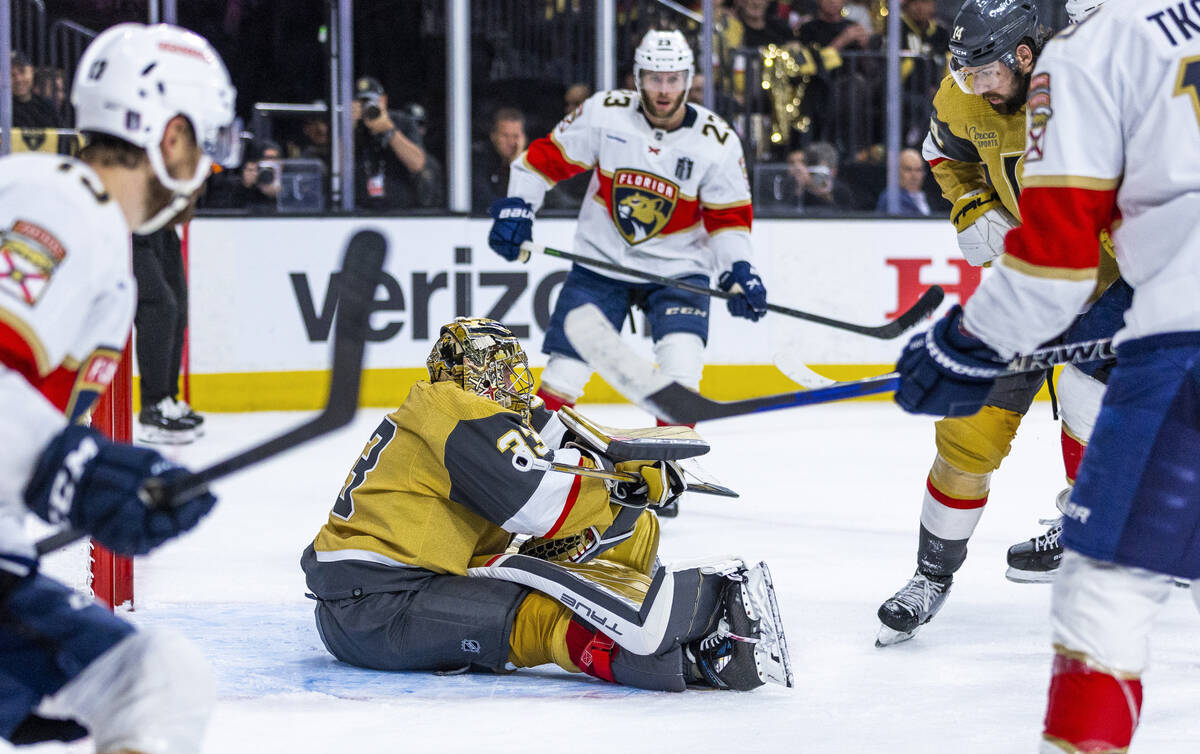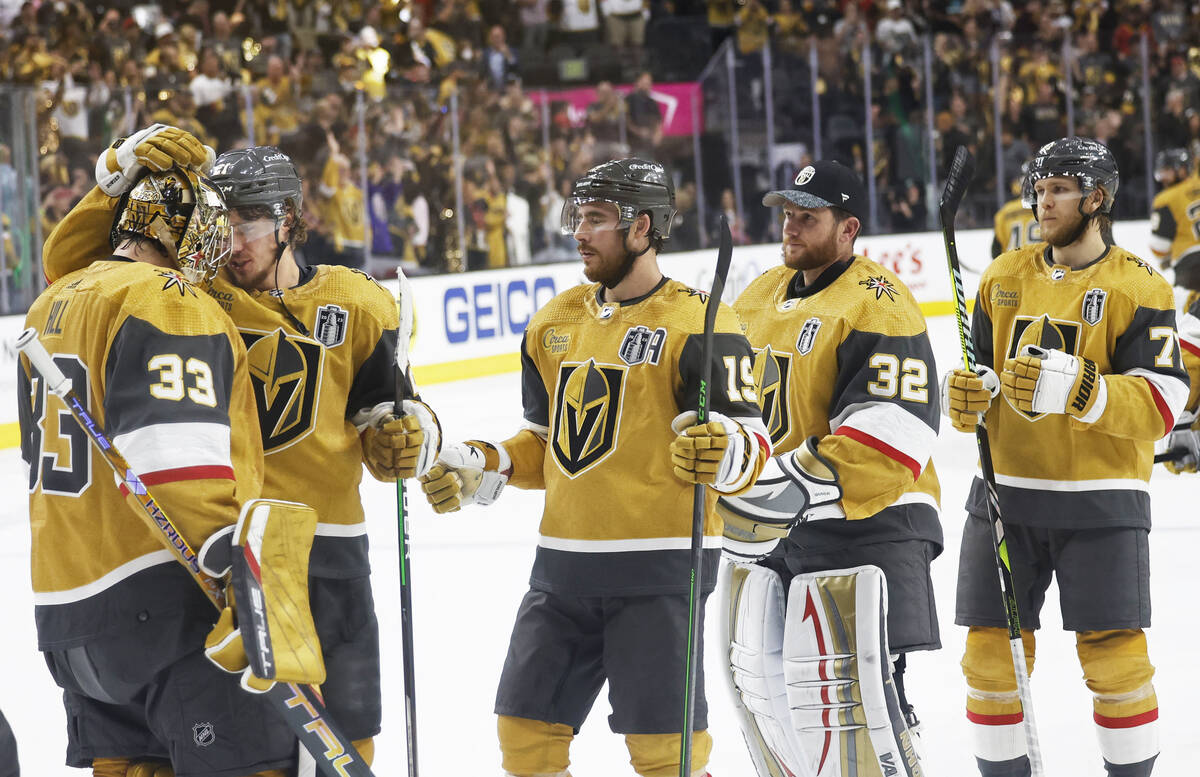 The pregame ovation is starting to feel — make that sound — in a small part like that first season.
That's when T-Mobile Arena would nearly sway from the reverberation of it all. That's whenever Marc-Andre Fleury was introduced as the starting goalie for the Golden Knights.
The place went bonkers.
Adin Hill is receiving a level of such treatment now. That sort of love from the hometown faithful. It's deserved times 10.
I want to be his agent right now.
Hill is the impending unrestricted free agent who's helping carry the Knights through this Stanley Cup Final, one they now lead the best-of-seven series 2-0 because they were oh-so-dominant Monday night before 18,561.
Because it seemed like everyone but coach Bruce Cassidy scored.
The Knights beat Florida 7-2. It wasn't that close.
Has help in front
Hill was again more than solid in net, stopping 29 of 31 shots, running his record in these playoffs to 9-3. He just keeps showing up and being more than good enough. Just keeps making key saves until his team can extend its margin.
"We're certainly happy for his success, but I don't think anyone is surprised," defenseman Alec Martinez said. "He's a hell of a goaltender. We knew that. I sure hope he keeps it up.
"Any time you have a goalie playing like that, it provides stability. It's a sense of calmness, a confidence that resonates throughout the entire team. We definitely feel it."
It's true. Hill has been terrific. He also has the NHL's best blue line in front of him and a collection of forwards who have bought into Cassidy's demands that they also take care of their own end. So there is that. It all helps Hill a ton.
Just ask Florida goalie Sergei Bobrovsky how important it is that those in front of him play well. They didn't Monday, which led to Bobrovsky being pulled when it was 4-0.
Blame his undisciplined defensemen as much as the goalie himself.
His counterpart had no such issues.
The chants of "Hill! Hill! Hill" could be heard after another big save. You had a group of folks behind the glass wearing white sweaters that spelled out the name Hill. He hasn't looked back since replacing an injured Laurent Brossoit in Game 3 against Edmonton. Hill has been a rock. So, too, has his team in the final.
The Knights are just better at everything. You can say they merely held home-ice advantage the past few days. That it's now time to head to Florida, where the Panthers will be intent on returning the favor.
But anyone who watched these first two games would be incredibly hard-pressed to believe Florida could beat the Knights four times in five games. The execution, the depth, the skill and, yes, the goaltending, favors the Knights at every turn.
It's sports. Crazy things happen. But four of five?
Cherish every day
Think about it: Of the four goals scored by Florida, three have gone off players and into the net. Only a shot by Matthew Tkachuk on Monday has been a clean finish past Hill.
"I saw the 'Hill' sweater and the chanting of the crowd, you hear the noise," Hill said. "It has been fun. Getting the second (win of the series) is huge, and you just hope we can keep it going. This is the most fun I've ever had playing hockey. Just cherish every day and live in the moment. It's been awesome to be a part of this journey with this team."
He has been more than just a part of it. He has been a huge one.
It feels in a small but definite way like that first season again, when a goaltender and a town forged a special bond.
Believe it: Two more wins by Hill and bonkers will seem like a tame response.
Ed Graney is a Sigma Delta Chi Award winner for sports column writing and can be reached at egraney@reviewjournal.com. He can be heard on "The Press Box," ESPN Radio 100.9 FM and 1100 AM, from 7 to 10 a.m. Monday through Friday. Follow @edgraney on Twitter.