Graney: Bishop Gorman good enough to win national title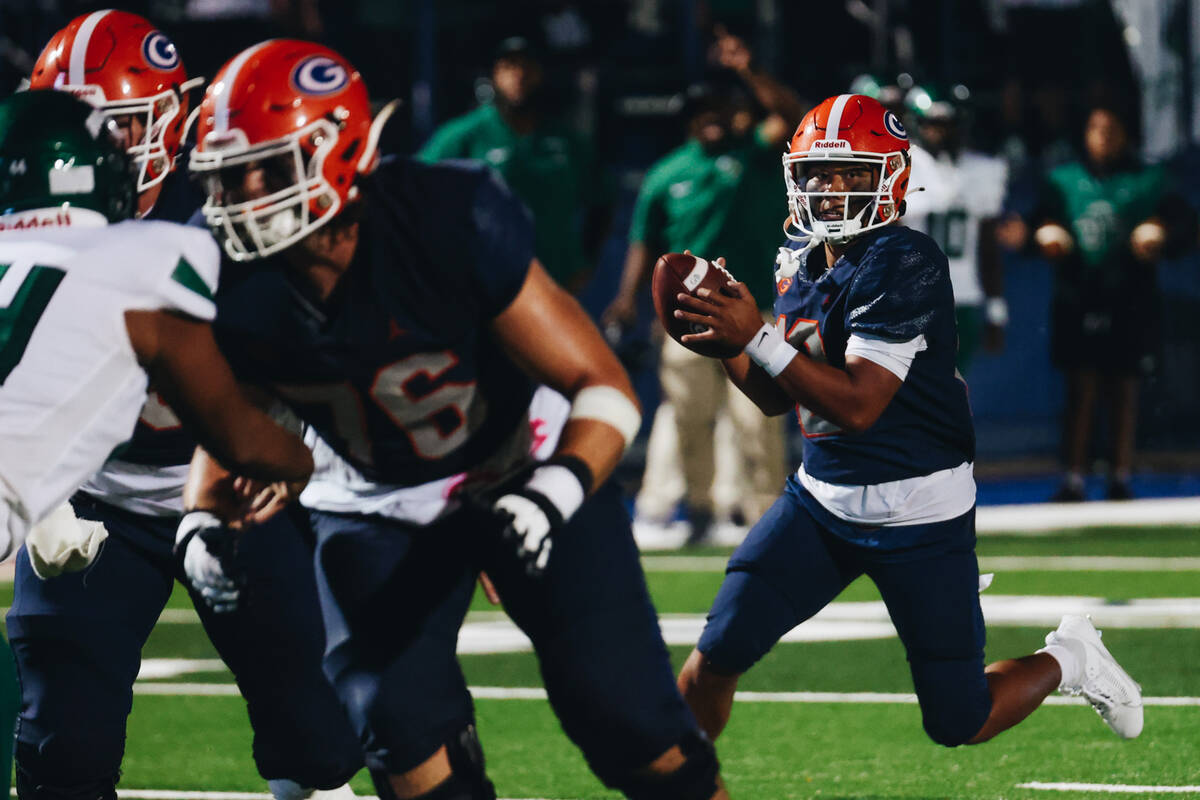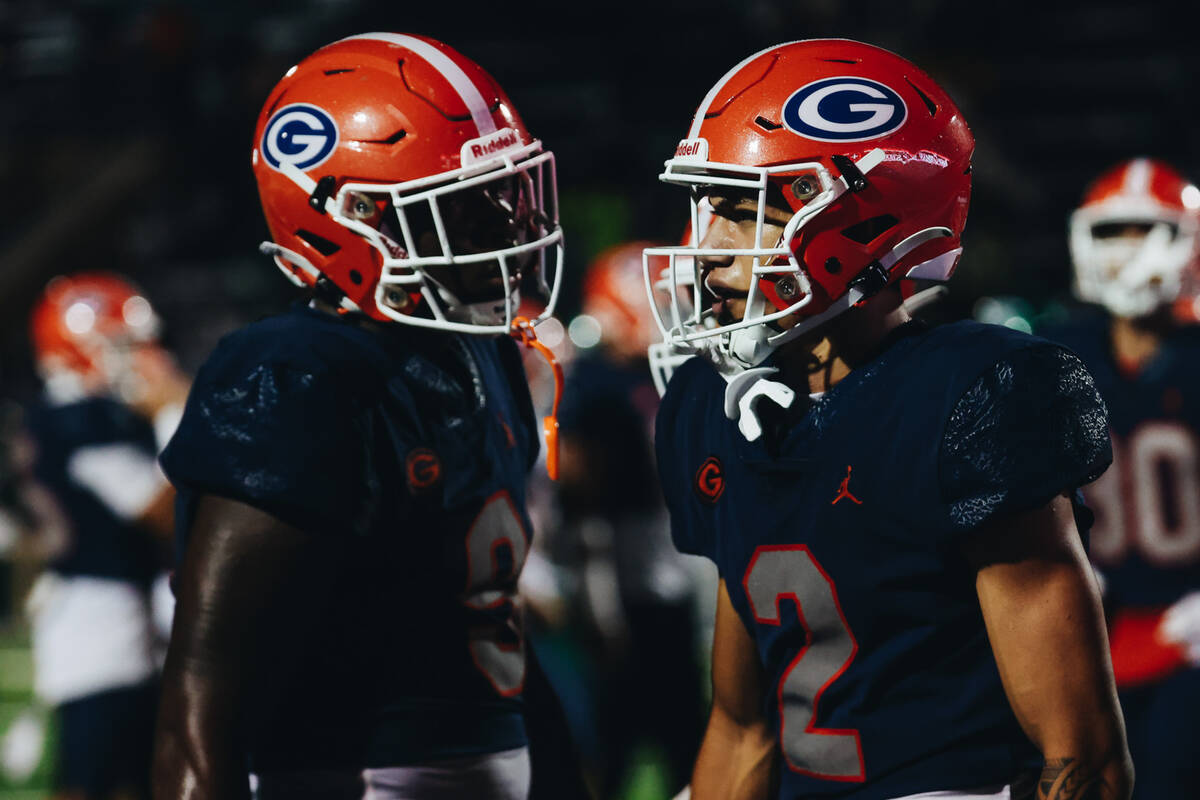 They see it all the time, those years affixed to one wall at Fertitta Field.
They know what 2014, 2015 and 2016 represent. National championships. The best of the best.
This latest edition of Bishop Gorman football is good enough to join such elite company. Good enough to have 2023 added to the wall.
Not even a 90-minute rain delay Friday night — I mean, it was dumping water — could derail this locomotive of talent Bishop Gorman again possesses.
It would show its true mettle in rallying over the final 1:31 to beat sixth-ranked Miami Central (Florida) 39-35 before a soaked but energized home gathering.
And so Bishop Gorman's No. 2 ranking by MaxPreps remains intact, the pursuit of a fourth national title still very much alive. The Gaels sit behind only Santa Ana (California) Mater Dei.
2016 the best
It's all relative. The Gaels have had so many skilled Division I players over the years, so much ability up and down a roster, comparing one of its teams to those from the past becomes a more-than-difficult exercise. Talent speaks. There has been boatloads of it.
But no team to date — including this current one — has been as good as the 2016 side. That was one for the ages, recently ranked third all-time by ESPN. Only the 2001 team from De La Salle (California) and Massillon Washington (Ohio) of 1940 rated higher.
My apologies to the then-young men of Massillon, but I'm guessing they would have had a devil of a time slowing Tate Martell. I'm not sure they would have ever tackled him.
This current edition of Bishop Gorman, however, is more than capable. All such teams begin with a great quarterback, and the Gaels have one in Hawaii commit Micah Alejado.
You know the true ability of such a player by how he responds to adversity, how he performs when things go poorly. So when Alejado fumbled with 3:50 remaining Friday and his team trailing 35-33, the question became about how he might react if given a final possession.
The answer: Leading an eight-play scoring drive that culminated with a 1-yard game-winning touchdown run from Elija Lofton — who knows a little bit about Miami. He has committed to the Hurricanes.
Alejado and Lofton spoke afterward about wanting to win a national championship, about wanting it to be part of this team's legacy, about walking to and from practice daily and seeing those years affixed to a wall.
It's somewhat different for coach Brent Browner.
Make no mistake. He wants it as much as anyone. Wants to put 2023 up there with the rest. But it's more about the journey and process for him than an end result.
"We talk about the pursuit of excellence," Browner said. "(Winning a national championship) is a big goal. Very hard to attain. We need to have measurable things we can do every week so we can get better."
He says his job is to prepare players to compete in college football or whatever they might choose to do and become. That, more than anything, would equal success.
Have the makings
It wasn't the cleanest game for Bishop Gorman on Friday, some forgettable penalties included. But it was facing an opponent also littered with Division I prospects, a Miami Central team with all kinds of speed and ability.
So now the Gaels move forward, a home date with 14th-ranked Centennial (Corona, California) on deck for Friday. Bishop Gorman is young in spots, old in others and just might have the nation's best prep offensive line. The Gaels have all the makings of a national championship team, all the parts that are needed for such a standing.
"I would love the kids to have it," Browner said. "We had members of those 2014 and '15 and '16 teams on the sidelines and in the locker room tonight. But it can't be the ultimate goal. It has to be about everything else that goes into it. About the pursuit of it."
Believe it. They're plenty good enough.
Ed Graney, a Sigma Delta Chi Award winner for sports column writing, can be reached at egraney@reviewjournal.com. He can be heard on "The Press Box," ESPN Radio 100.9 FM and 1100 AM, from 7 to 10 a.m. Monday through Friday. Follow @edgraney on X.