Graney: Former Las Vegas prep player defines Miami Heat culture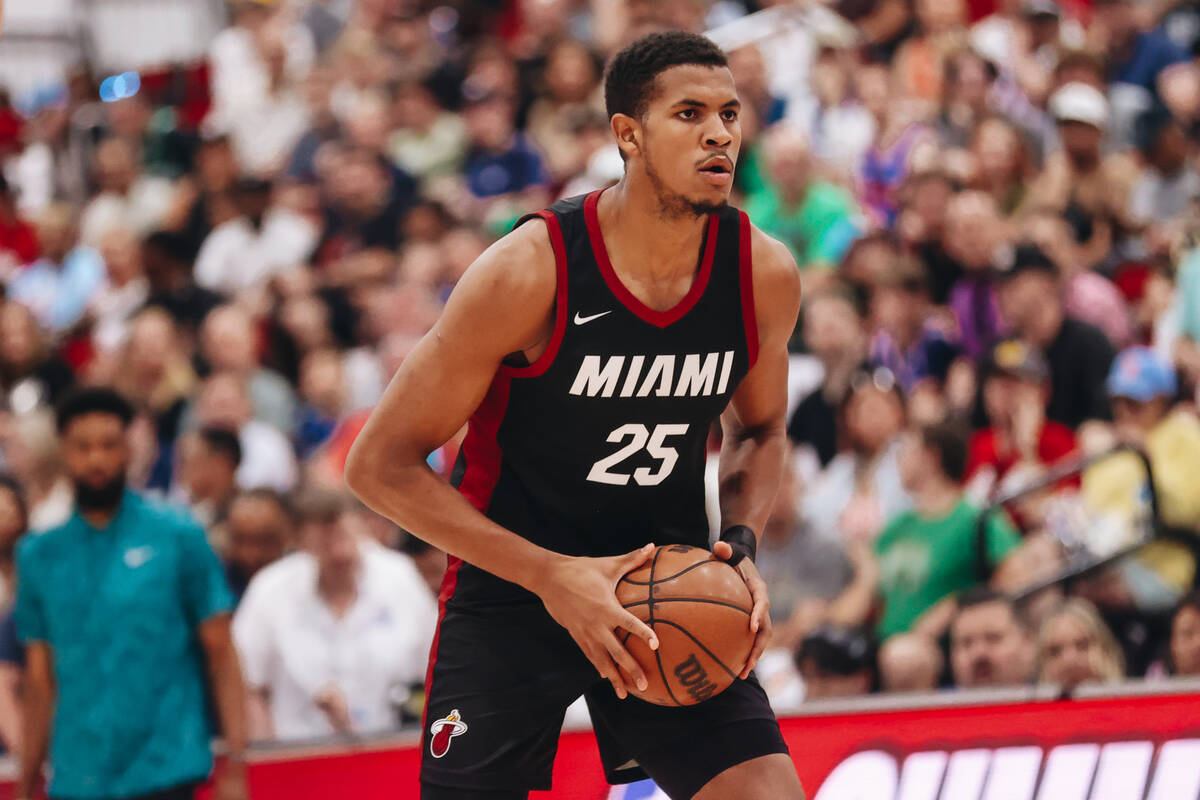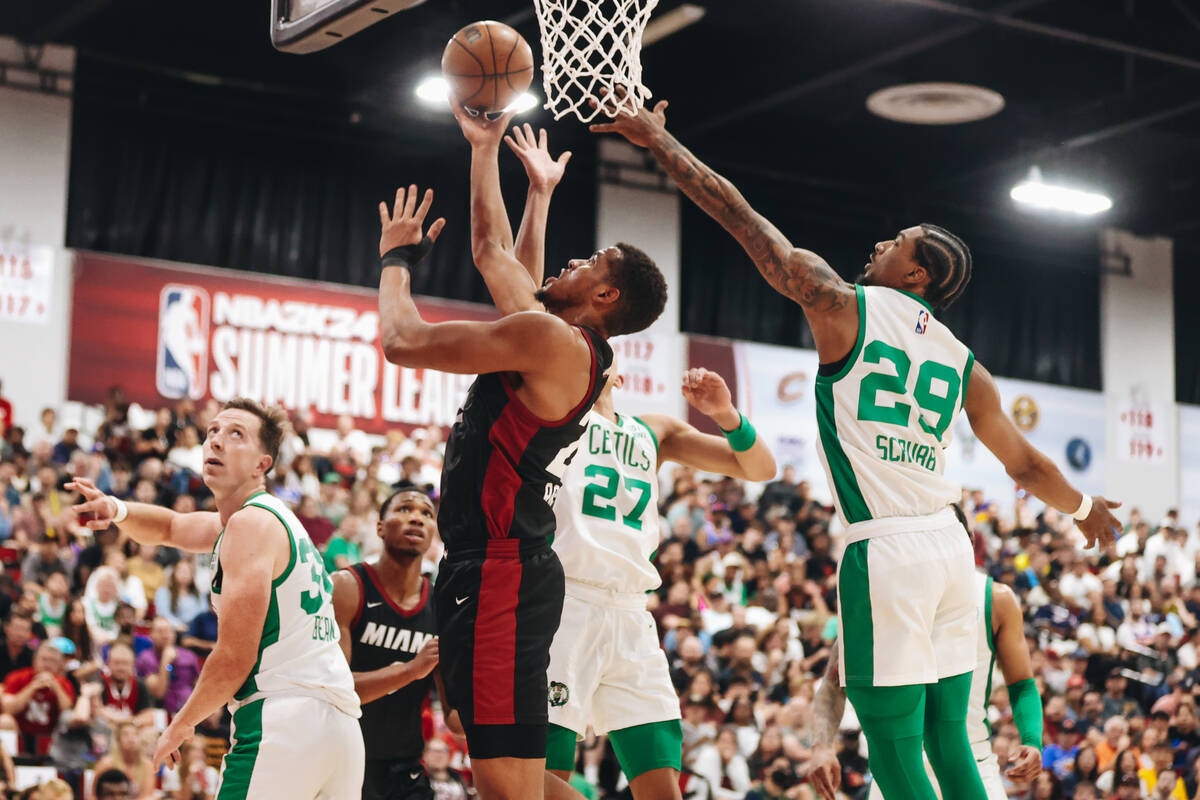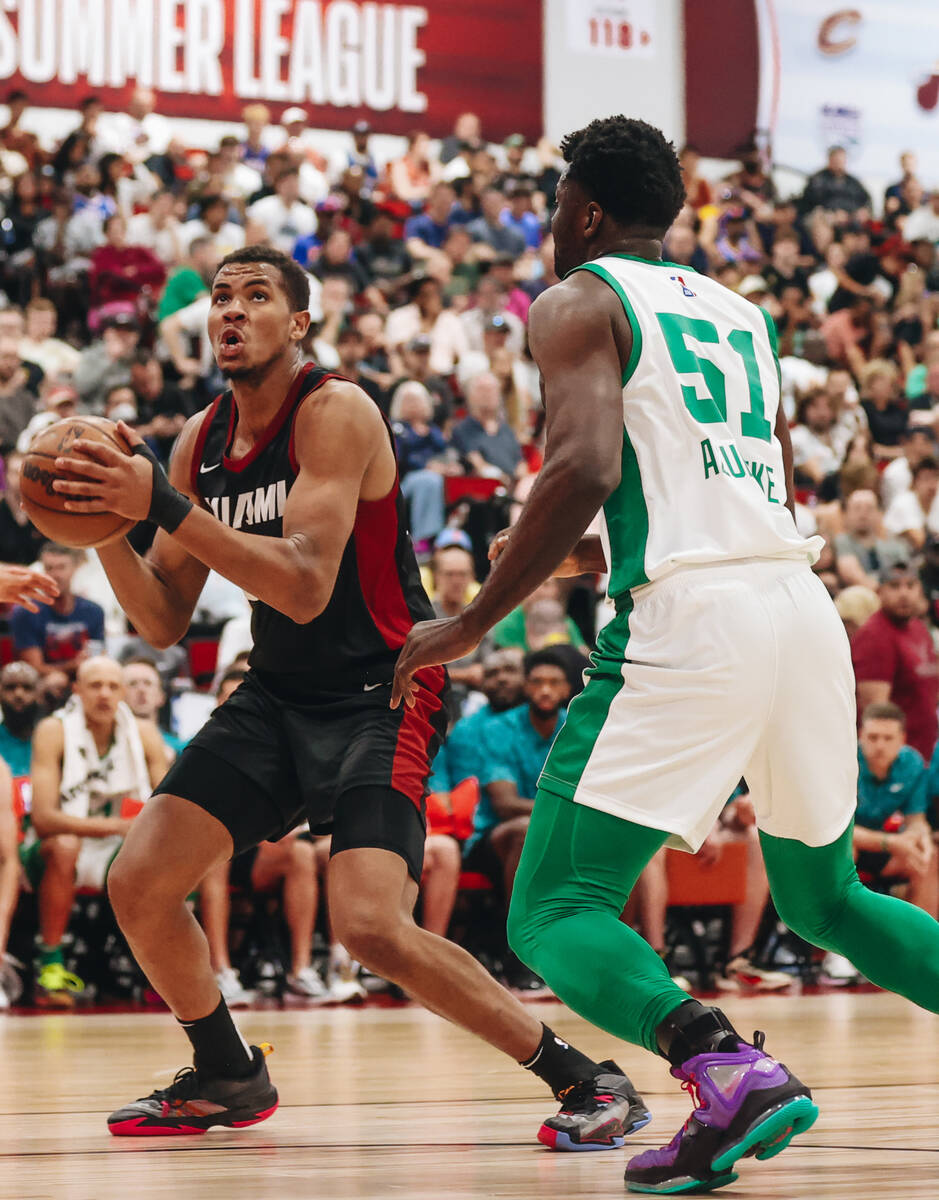 He seems the definition of Heat Culture, of yet another with something to prove. Things like intensity and accountability, of dedication to hard work.
Orlando Robinson is such a basketball player. Look at him now.
He prepped at Centennial High, starred at Fresno State and is now taking a deep dive into the NBA pool. Robinson recently signed a standard contract after spending his first professional season on a two-way deal between Miami and the G League, meaning the Heat sure liked what they saw over 31 appearances with coach Erik Spoelstra's team.
I'm guessing they loved what occurred Saturday.
This was the moment for which Robinson had waited. His time to shine.
Where all those sweat-filled hours in the gym paid off.
He would go for 36 points and 11 rebounds in a Summer League win against Boston, with Spoelstra watching from the front row and the Celtics having little answer on how to contain Robinson over a 99-88 final.
'He was ready'
Robinson was ineligible to compete in the NBA playoffs due to his two-way status, but he sat and cheered as the Heat made the finals before falling to Denver.
He was the one getting up shots hours before games. The one with something to prove. Always been that way.
"It's amazing and what we talked about during the course of the season — just getting prepared for this moment so he could have such a performance on this stage," Miami summer coach Caron Butler said. "He was ready. I talked to him (Friday night), and he was in a great space, visualizing what he wanted to do.
"I challenged him, his leadership on all levels. I wanted his voice not only on offense but at the defensive end as well. He took that challenge."
Robinson went undrafted out of Fresno State, a 6-foot-10-inch center with a 7-foot-4-inch wing span who saw action with the Heat as they were going through injuries. Averaged 3.7 points and 4.1 rebounds. Opened more than a few eyes.
Hard work has never been an issue. Robinson was overlooked at nearly every level of the game, from middle school to high school to not being recruited much at all in the beginning before transferring to Middlebrooks Academy in Southern California.
You would have never known any of it Saturday.
He scored in so many ways. Through contact. Rolling to the rim for dunks. Finishing inside. Mid-range jumpers. A 3-for-4 day from 3. Driving the lane. Put-backs.
He would also total four assists and two blocks in 33 minutes. Made a difference at both ends.
"When I couldn't play in the playoffs, I was definitely looking forward to this," Robinson said. "Doing things I've been working on the whole time. I saw the highest of levels in the NBA Finals.
"Just getting the reinforcement from teammates and coaches is wonderful. It shows I'm doing the right things, walking the right path. I'm going to continue to just take their knowledge and apply it. Just let the game come to me. See what the team needs. Stops. Finishes. Rebounds. Anything that contributes to a win."
Culture matters
It was early in Saturday's game when Robinson, his shot not yet falling, grew a bit frustrated. He was subbed out when Butler went over to offer some words.
"He wants it so bad," Butler said. "I told him offense doesn't dictate your body language. Just stay pure. Then the ball went in a few times, and I saw him smiling and I saw him growling and I saw him flexing. Good energy is contagious, and bad energy is contagious as well."
There wasn't much of the latter for Orlando Robinson on Saturday.
He seems the ideal Miami Heat player. That there couldn't be a better organization for him.
Culture matters. He defines it.
Ed Graney is a Sigma Delta Chi Award winner for sports column writing and be reached at egraney@reviewjournal.com. He can be heard on "The Press Box," ESPN Radio 100.9 FM and 1100 AM, from 7 a.m. to 10 a.m. Monday through Friday. Follow @edgraney on Twitter