Graney: Golden Knights defensemen performing at playoff level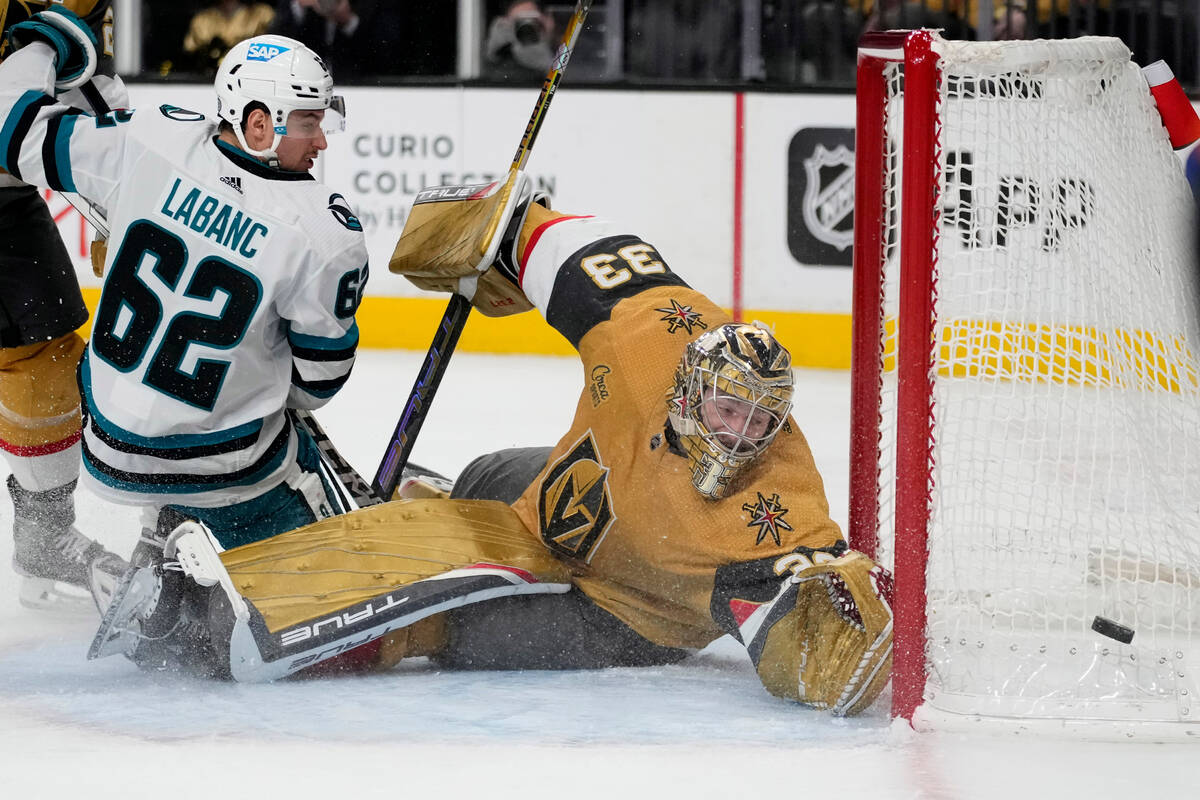 They're not thinking about the new system anymore. It's second nature, as it should be.
They're not thinking about injuries. They're all whole and healthy again.
It allows one of the NHL's best blue lines to merely play.
That's good news for the Golden Knights.
The top six defensemen are back together and have since the All-Star break performed at a playoff-type level. Guys being out for personal reasons or hurt can slow such a process.
It was difficult. Alex Pietrangelo. Shea Theodore. Zach Whitecloud. All missed a significant amount of time.
"It gets hard when guys are in and out of the lineup, something we also went through last year," defenseman Nic Hague said. "It's fun and exciting now. We can build our game out. We like it a lot better that way.
"We've been playing this way long enough to have a good feel for what needs to happen. It's just about execution and consistency now."
Muck it up
When they're right, it's a combination of things that make them so good. Boxing out. Getting to rebounds. Getting first touch on breakouts and dictating where the puck goes. Defending through the neutral zone.
It's not always pretty but has been effective lately.
"Sometimes, we just muck it up and grind it out or whatever," Hague said.
Whatever has also worked.
Brayden McNabb felt it before a nine-day break, even as the Golden Knights — who host Tampa Bay on Saturday night at T-Mobile Arena — were losing four straight and had more trouble scoring than the Eagles did tackling Patrick Mahomes.
Felt that things might be shifting in a positive direction.
"Everyone then got some time away from hockey and got our bodies right and came back out and have played really well," McNabb said. "We've had good, competitive practices, and it has translated into games. We're playing well defensively."
They will for the time being play mostly in front of goalie Adin Hill, who will live life as the No. 1 option with rookie Logan Thompson out with a lower body injury.
How it's going could be seen in a 2-1 victory against San Jose on Thursday night, Hill able to make some key saves late but having faced just 13 shots through two periods.
That's because his defensemen were again up to the task, a unit that has helped propel the Knights to having led the NHL in fewest shots allowed since the break.
"The guys on the ice, as you can see — the product is unreal right now," Hill said. "We're playing a 200-foot game. Hopefully we can just keep it going and rolling into the next one against Tampa."
It's a special opportunity for Hill to carry the load in a career that has spanned parts of six seasons. Never had the workload he's now sure to receive.
He also will be a free agent come summer, so this period becomes even more valuable in scope for his future.
"I'm just worrying about things day to day," Hill said. "I can't worry about any big picture. Just take care of what I need to each day at the rink and try to win games. The rest will take care of itself.
"You know, I think we have the best defensemen in the league. I'd argue others on that point. They're doing a great job letting me see the puck."
Playoff hungry
Things get tougher. In their next 11 games, the Knights play eight teams in a playoff position today. It's where Hill hopes his side, leaders of the Pacific Division, also land come season's end.
He has never made the postseason.
"You grow up as a kid wanting and dreaming of winning the Stanley Cup," he said. "So to be on a team that looks like we have the right roster and culture here … it's awesome."
So, right now, are those in front of him.
Ed Graney is a Sigma Delta Chi Award winner for sports column writing and can be reached at egraney@reviewjournal.com. He can be heard on "The Press Box," ESPN Radio 100.9 FM and 1100 AM, from 7 to 10 a.m. Monday through Friday. Follow @edgraney on Twitter.