Graney: Jarrett Stidham opens eyes in 1st NFL start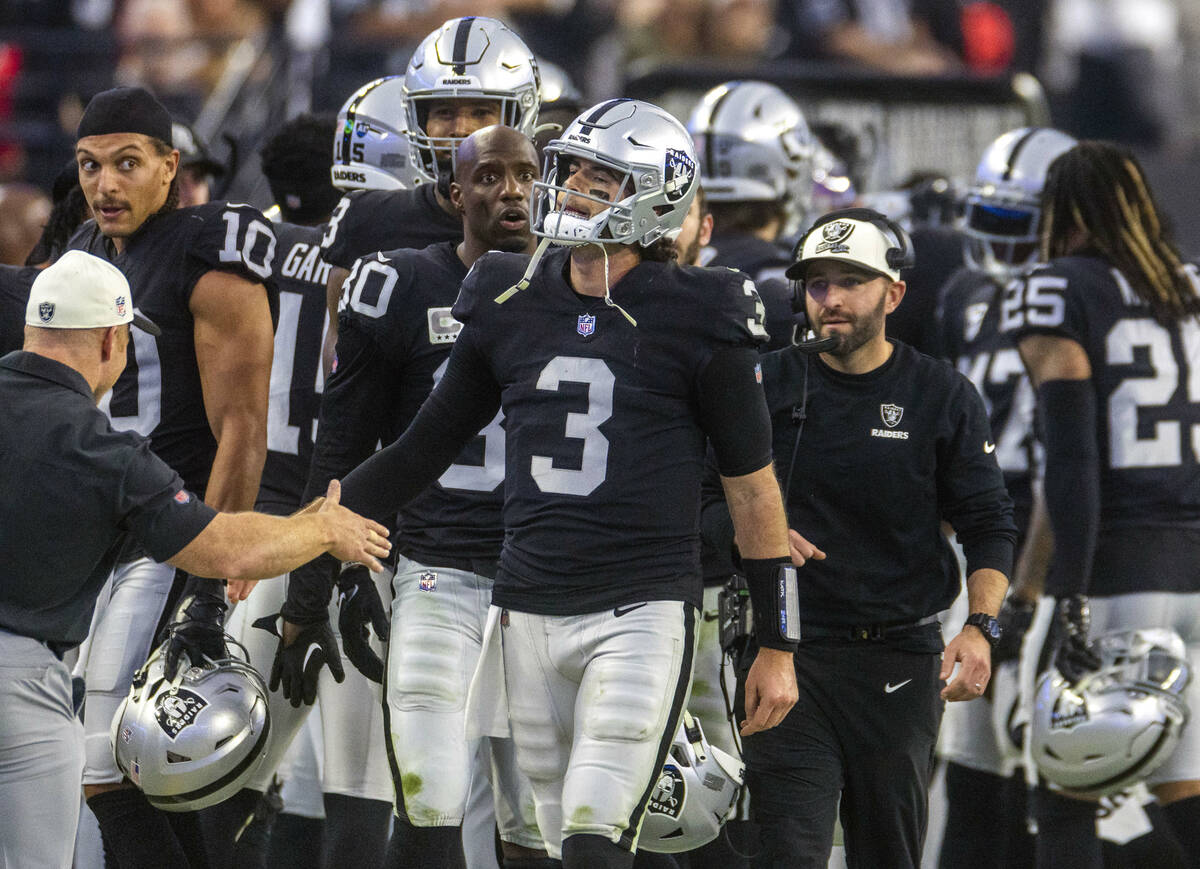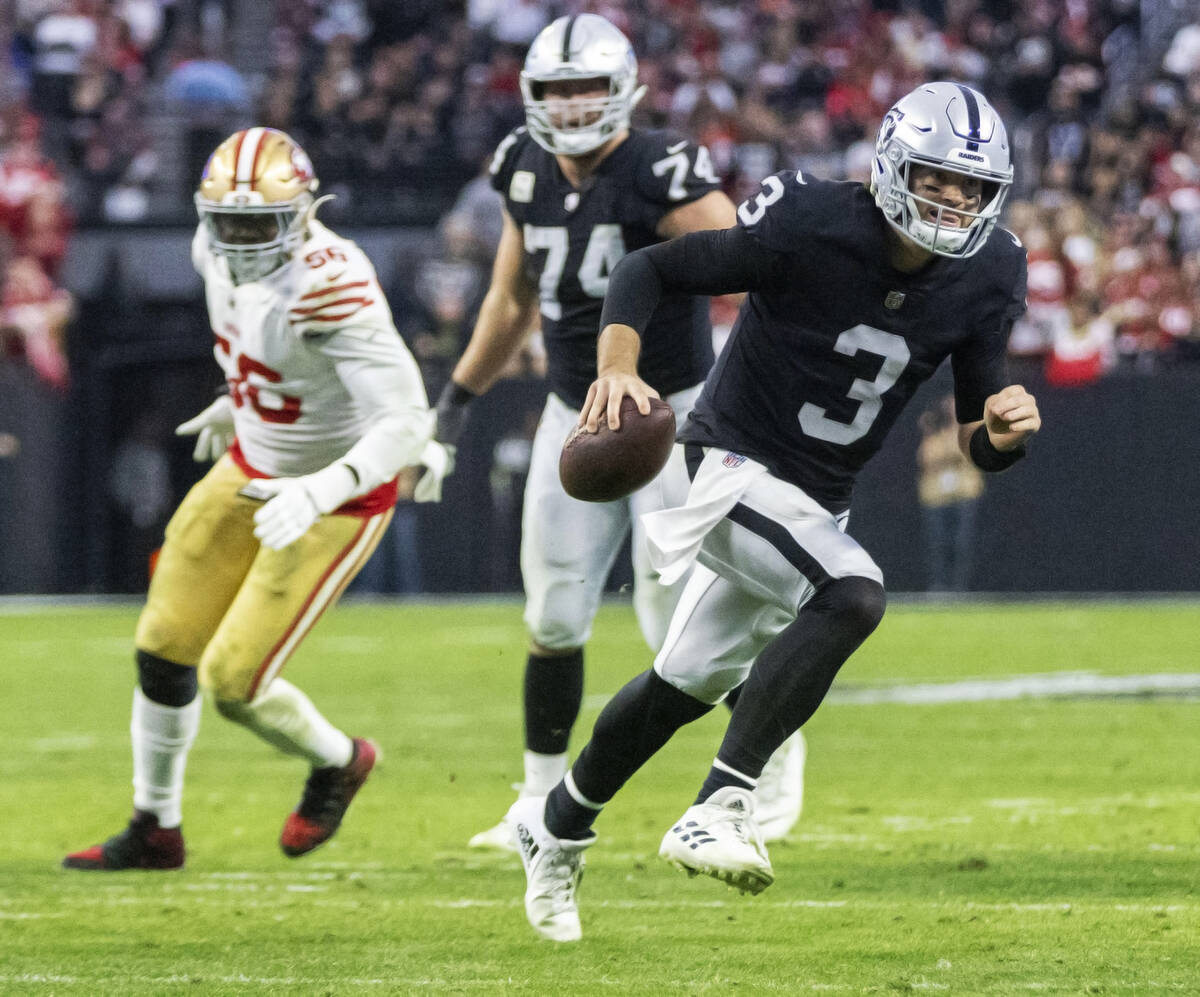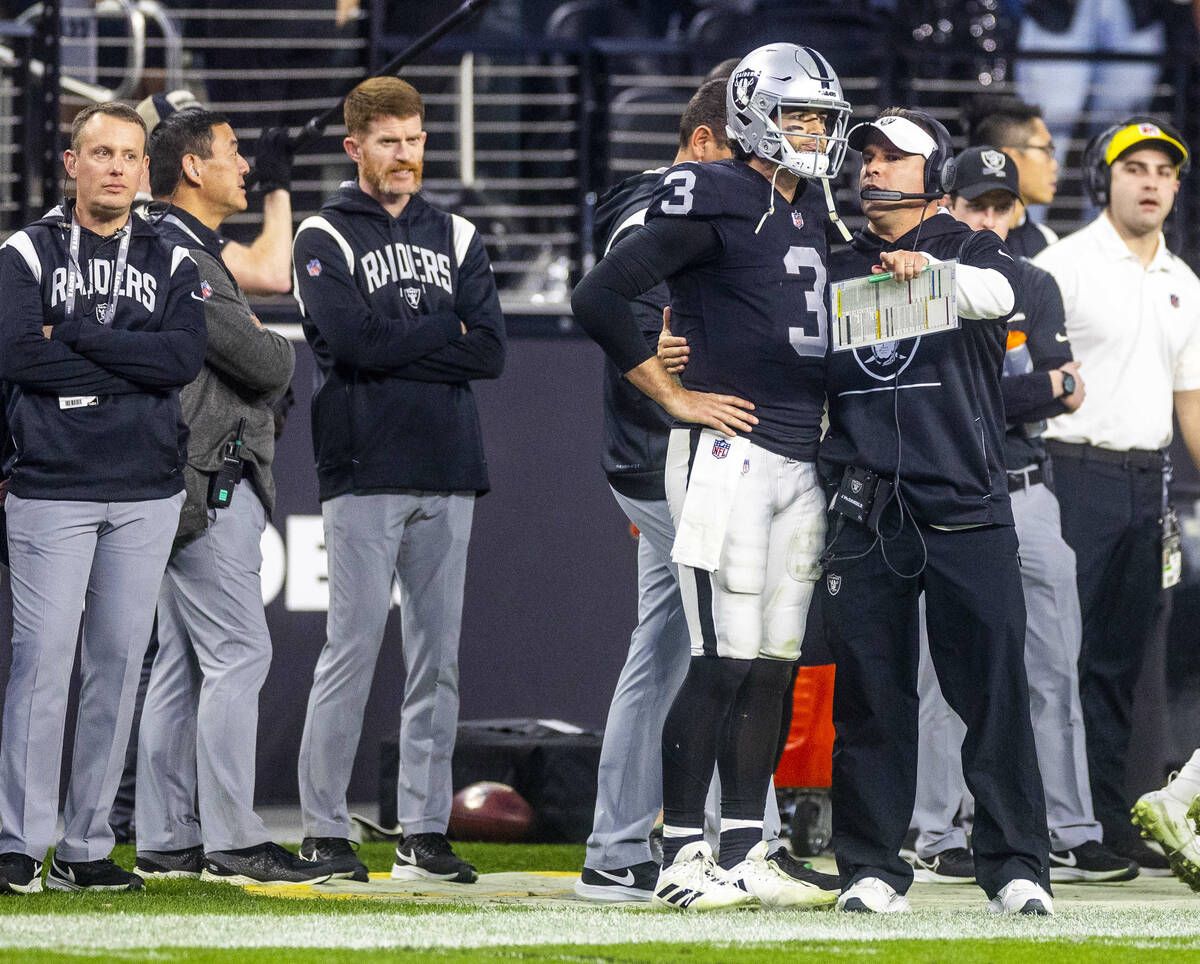 He didn't feel any nerves all week because, well, perspective has changed four years later.
Not worth stressing over, he said. Not worth getting all uptight.
"Just go out and play free and try to facilitate the offense," Jarrett Stidham said.
He did just that. Did everything but win.
In his first NFL start, Stidham played well enough to do so, but the Raiders again couldn't finish things, falling to the 49ers by an overtime final of 37-34 at Allegiant Stadium.
It's over for the Raiders. Eliminated from the playoffs. A failed season on the brink of conclusion.
Stidham was in place of Derek Carr, the nine-year starter benched last week and having taken an approved leave of absence from the team.
Glowing stats
The numbers against the league's best defense were beyond impressive: Stidham completed 23 of 34 passes for 365 yards (more than Carr had in any game this season) with three touchdowns and two interceptions for a quarterback rating of 108.1.
He's just the second quarterback in NFL history to throw for 350-plus yards and three or more touchdowns in his first career start.
"He created some opportunities for himself, which is great to see," coach Josh McDaniels said. "Whoever plays quarterback for us is going to have the same opportunity if they learn the system and understand how to use it.
"We didn't call the game radically different than we would have otherwise, and I thought Jarrett took advantage of the opportunities handed him."
Well, there's some serious lines to read between when it comes to Carr.
I don't believe Carr lacked an understanding of what McDaniels wanted. But there is a great chance the coach didn't always have the largest amount of confidence in him. And that certainly affects how a game is called.
It might not have been of a radical nature, but there's no question certain calls Sunday played to Stidham's strengths that wouldn't have been made for Carr. It wasn't always the same approach.
Stidham proved one tough dude. Took some huge hits. Extended plays with his legs. Rarely checked down. He was more willing to make what were risky throws to his best receiver, Davante Adams, which resulted in two highlight-reel catches. One went for a touchdown.
Stidham also played well enough to fairly ask: Given the poor season Carr was experiencing before being benched, should a move at quarterback have been made sooner? Had it, you might be talking about a record better than 6-10.
It's just one game. But you wonder if Stidham's performance doesn't at least make him part of the conversation moving forward. What the Raiders do at quarterback is the biggest of offseason storylines — even though it should be how such a porous defense will be rebuilt.
McDaniels and general manager Dave Ziegler obviously like Stidham. They were in New England when the Patriots drafted him in the fourth round in 2019 and brought him to Las Vegas via trade. You wonder if they discovered Sunday at least part of their plans at the position.
"It's probably too early to have those discussions," McDaniels said. "Jarrett is a young player, and I think everybody who has worked with him, including Jarrett, has to assume his best football is in front of him. The way you improve is through experience … I think he'll learn a lot from today."
Emotion and purpose
It was Stidham who apologized to teammates afterward, who took responsibility for the overtime defeat and not finishing by throwing his second interception. He was pressured on the play.
But he was solid otherwise, a measured sort off the field who played with great emotion and purpose.
"Just continue to stay grounded on who I am as a person and as a player and just be ready whenever my number is called," Stidham said. "There are probably some things I could have done better to win … I feel like I left some football out there on the field."
Didn't leave much. Did everything but win.
Played well enough to do so.
Ed Graney is a Sigma Delta Chi Award winner for sports column writing and can be reached at egraney@reviewjournal.com. He can be heard on "The Press Box," ESPN Radio 100.9 FM and 1100 AM, from 7 a.m. to 10 a.m. Monday through Friday. Follow @edgraney on Twitter.