Graney: Knights resist urge to trade punches with Panthers
Updated June 7, 2023 - 4:38 pm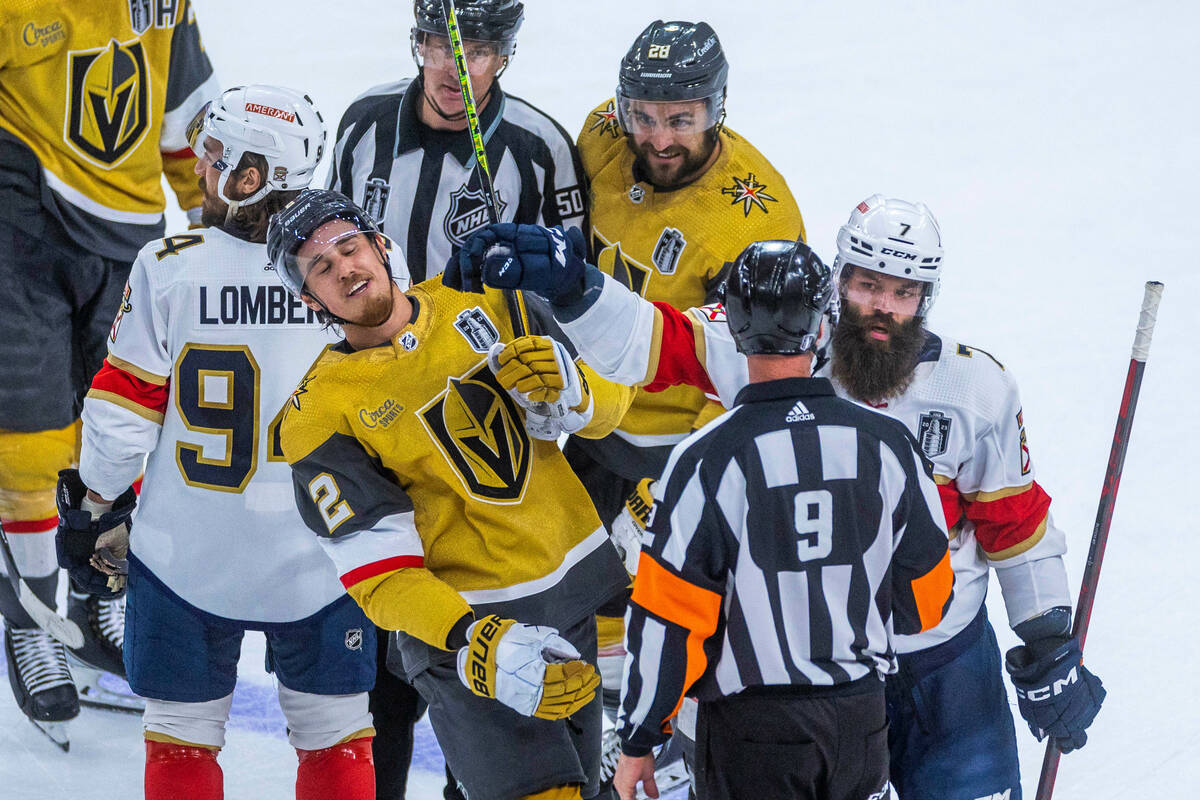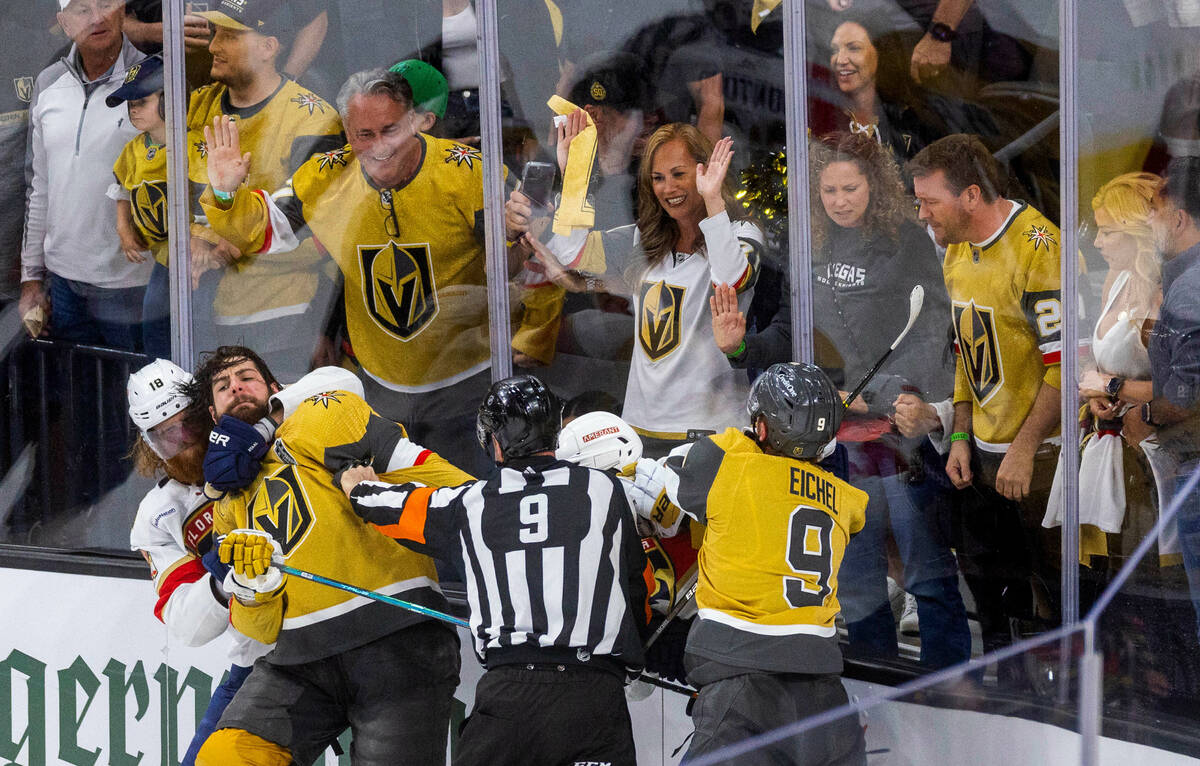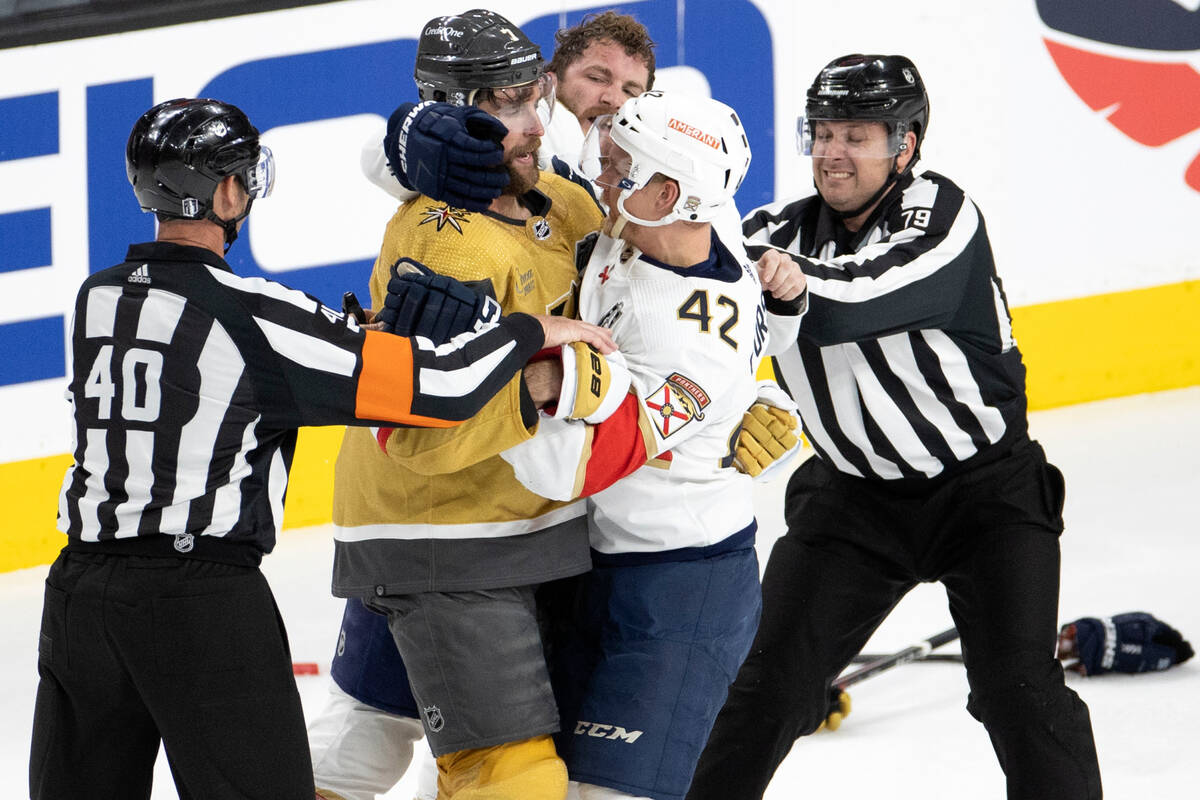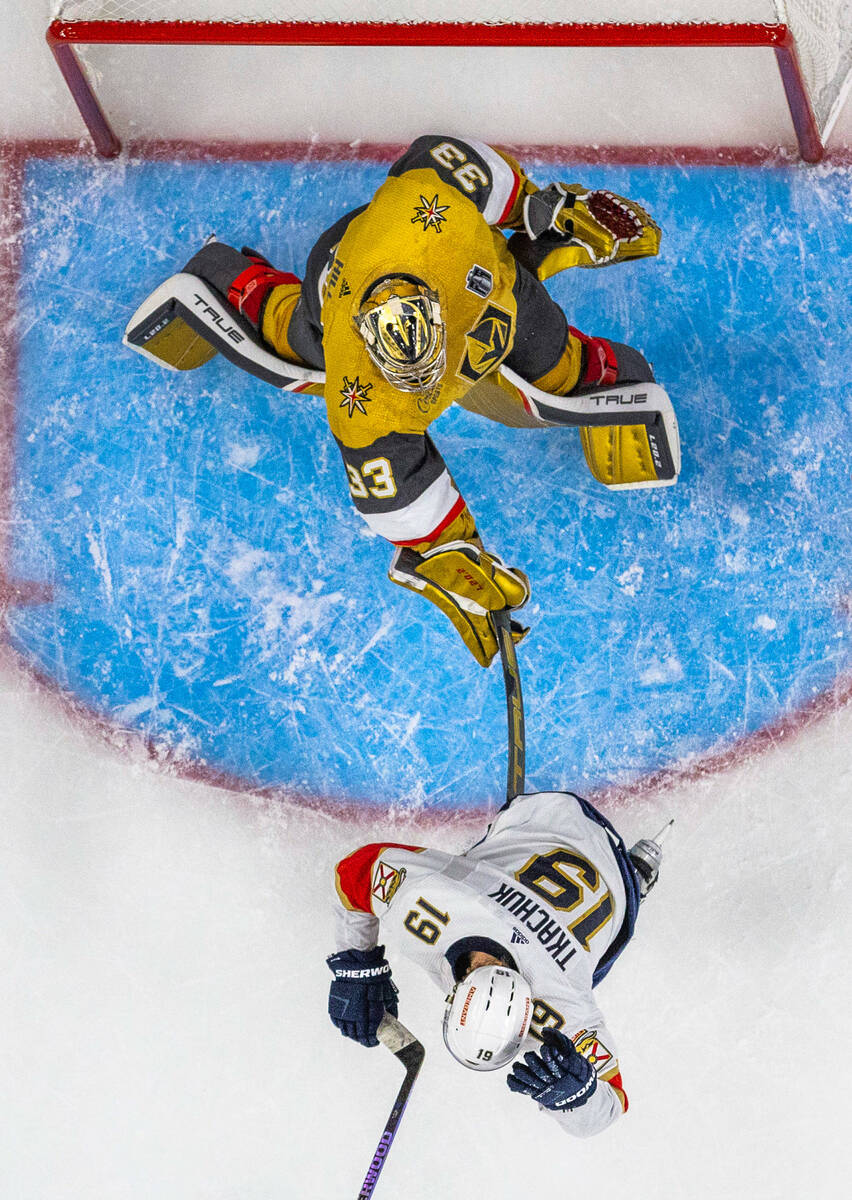 "Sometimes, you just need to take a punch in the face …"
— Golden Knights coach Bruce Cassidy
SUNRISE, Fla. — It's part of the message Cassidy has imparted to his team as this Stanley Cup Final unfolds, part of the strategy the Knights have used in going up 2-0 on the Florida Panthers in this best-of-seven series.
Not to avoid being physical, but to do so smartly.
To be the more disciplined side.
To play between the whistles.
It has worked, the Panthers flustered enough to have amassed 130 penalty minutes to 82 for the Knights. It seems one way Florida believes it can make a difference in the series.
It hasn't worked. The Panthers have been outscored 12-4.
Toughness defined
"Our guys are veteran enough that they can keep their cool and composure," Cassidy said. "No one likes to get hit. It's a little bit of playoff hockey, where you have to balance your response with discipline and keep things in check. We're trying to do those things.
"It's OK to get hit in June. That's part of the journey. But toughness isn't about fighting. Taking a hit, blocking a shot, winning puck battles. It's easy to retaliate and get your instant gratification. But to hold it in takes a lot more."
One of the main combatants on the opposite side has been Florida star Matthew Tkachuk, who has been given three 10-minute misconducts in the two games. His (clean) hit on Knights center Jack Eichel in Game 2 began another sort of scrum that could become more and more commonplace as the the series moves along.
One thing is for sure: The Panthers won't change how they play.
They really won't dial it back if things continue to go the other way. Frustration can do that to a team.
"I just don't think there are teams that are as physical as we are," Tkachuk told reporters. "So maybe (the media) thinks it's too much. But at the end of the day, it's just how we played. If we were playing physical and we were up in the game, you guys would say that's the recipe for success."
They haven't been up in much of anything. The Knights have shown an advantage in most every area. They've just been a lot better. But they're also playing — as Cassidy pointed out — one of the most penalized teams in the regular season and playoffs. The Panthers like to mix things up.
It sometimes gets easy to be drawn in.
"You give some, you get some, right?" Knights forward William Carrier said. "You have to stay disciplined, especially at this point in the series. Nothing after the whistle and keep it low. We're not trying to give them any kind of energy."
It's not as if the Knights don't fight back or even initiate things at times. Goalie Adin Hill has been more than capable of going after anyone he believes has impeded his space. He will take some ill-advised shots at folks. Forward Ivan Barbashev seemingly hit anything that moved in Game 2. Nic Hague. Keegan Kolesar. Guys will go at it.
It's just that few go looking for fights. It's one reason the Knights were the least penalized team in the NHL this season — 599 minutes in 82 games.
Hurts to win
Cassidy: His team tasted a level of physicality in the Edmonton series. Things got a little nasty. It also prepared the Knights for what they're now experiencing.
"We were able to come out the other side of (Edmonton)," Cassidy said. "Hockey can be a violent game. That's why guys lose it sometimes. We get it. It's a credit to our group that if you have to take a punch in the face to win … guys understand."
Just like their motto throughout these playoffs: It hurts to win.
They sure have done a lot of that.
Ed Graney is a Sigma Delta Chi Award winner for sports column writing and can be reached at egraney@reviewjournal.com. He can be heard on "The Press Box," ESPN Radio 100.9 FM and 1100 AM, from 7 to 10 a.m. Monday through Friday. Follow @edgraney on Twitter.