Graney: Knights ride goalie Adin Hill past Panthers in Game 1
Updated June 4, 2023 - 7:15 am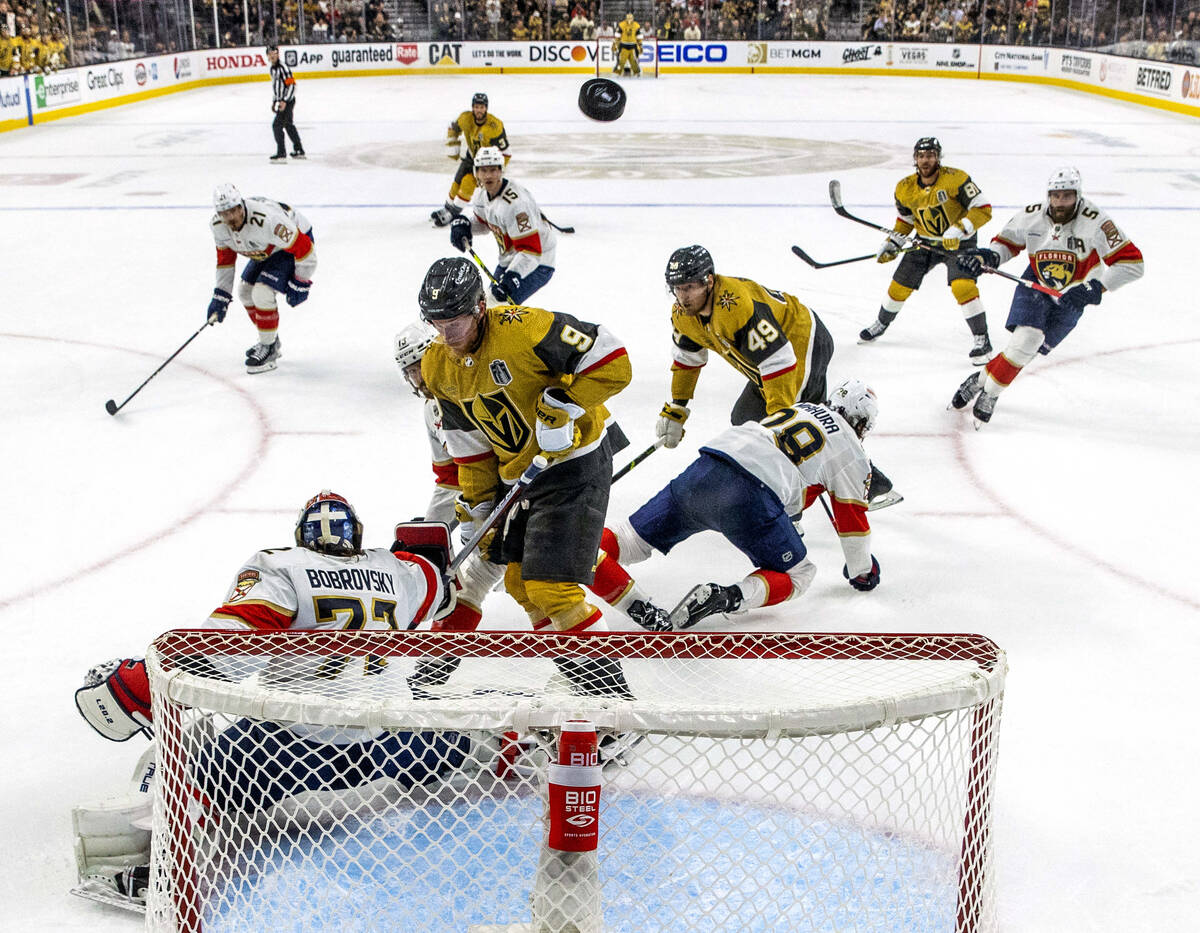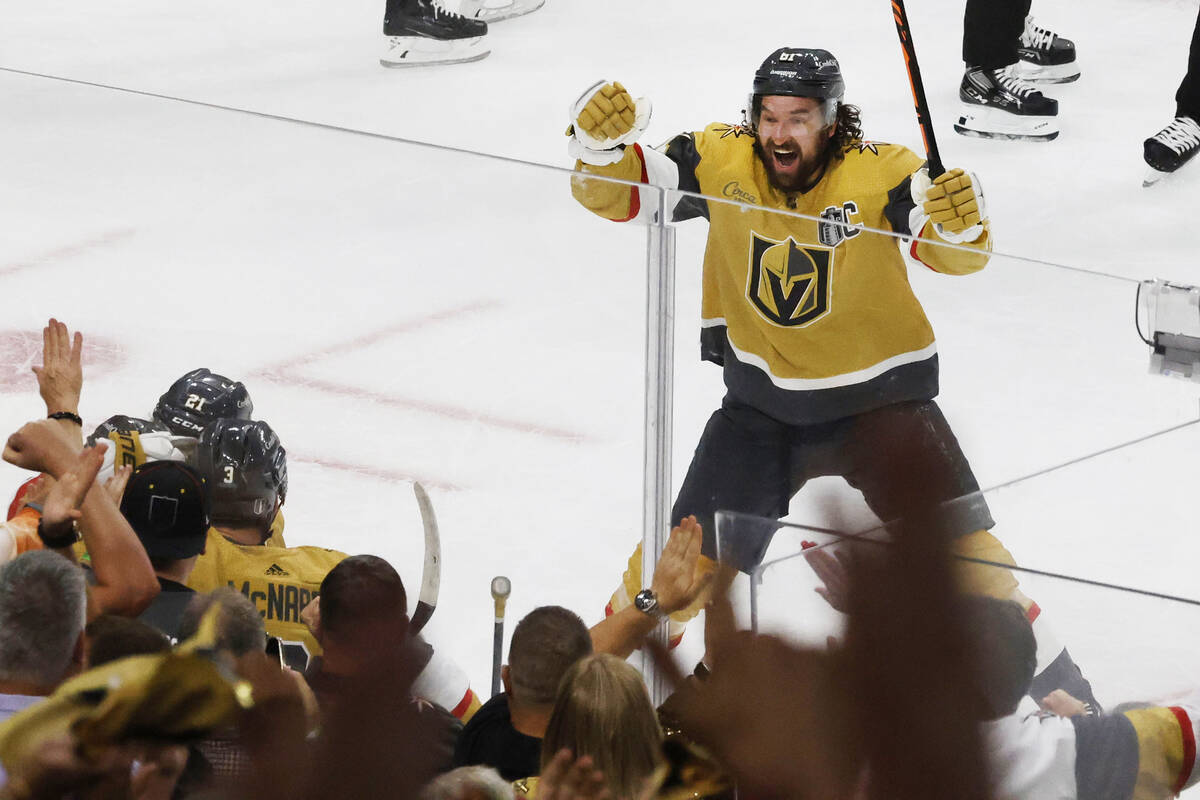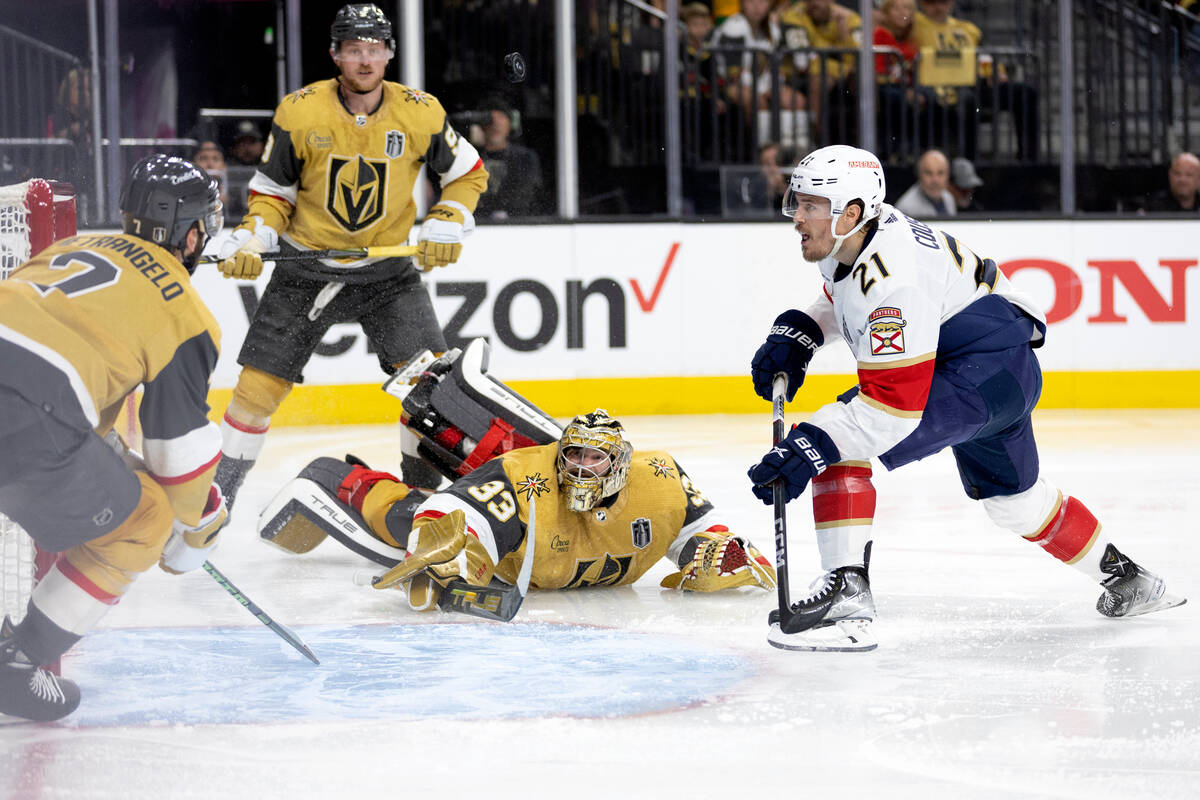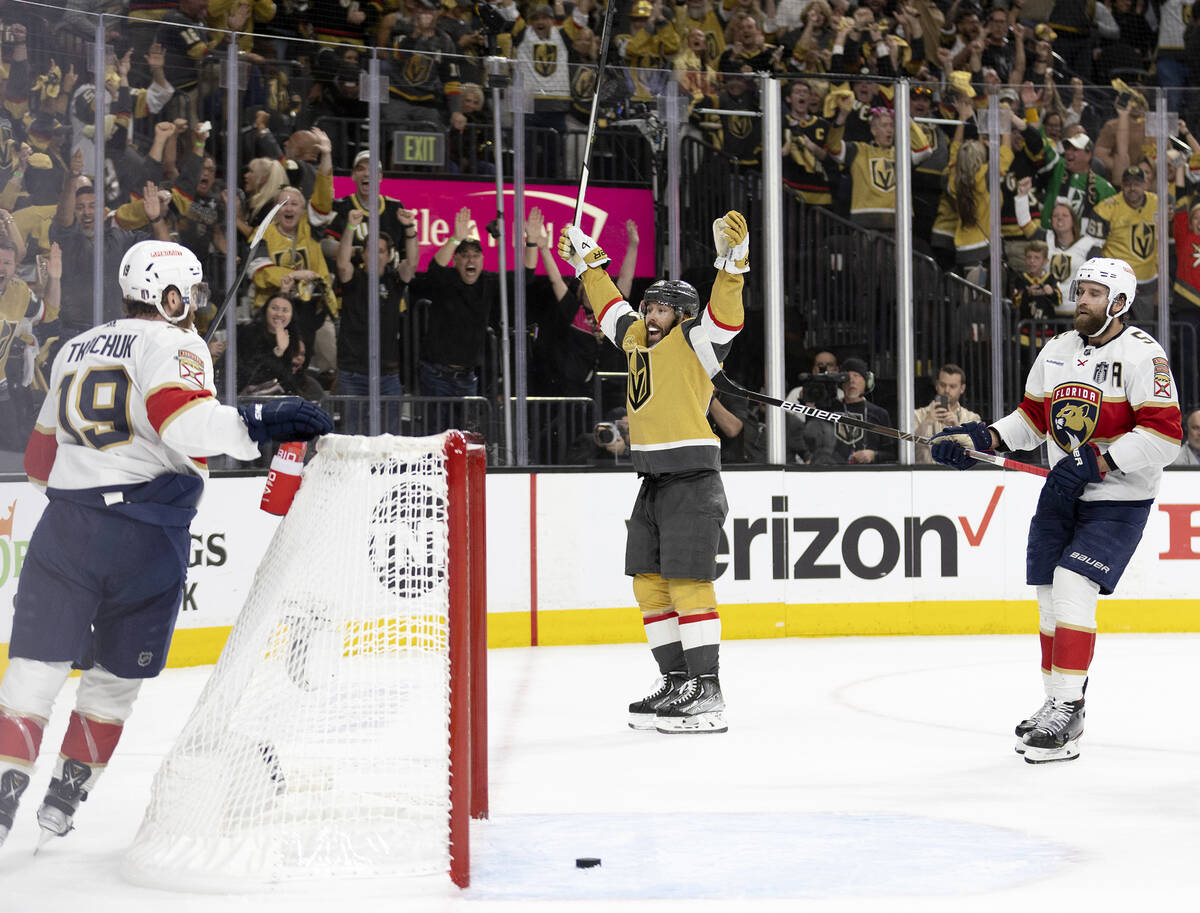 The electricity pulsated through T-Mobile Arena on Saturday night — yeah, even more than usual — as Las Vegas welcomed Game 1 of the Stanley Cup Final between the Golden Knights and Florida.
Say this for the Knights — they didn't let such an oh-so-raucous gathering of 18,432 down.
If we get more of these sorts of games, it could qualify as a fairly entertaining best-of-seven series.
The Knights beat Florida 5-2 in an outing in which the home team was the better side when it mattered most.
"We played a composed game, which is winning hockey for our group," Knights forward Jonathan Marchessault said. "Now we need to focus on Game 2. There is so much work to be done."
Hill steps up
It was thought beforehand that things would come down to the goalie play between Adin Hill of the Knights and Sergei Bobrovsky, the latter having been ridiculously good as his team made its way through the Eastern Conference playoffs.
Score this one for Hill, who stopped 33 of 35 shots. He was much better on an evening when those in front of him weren't always up to par. But he outplayed Bobrovsky.
One thing was for sure: Despite earlier series wins against Winnipeg, Edmonton and Dallas, the Knights weren't content to enter resting on any previous success.
"Our guys have some unfinished business," Knights coach Bruce Cassidy said. "That's the way I'm looking at it. We're not celebrating anything."
They shouldn't be. A (really) long ways to go.
What the Knights did get was some of the Shea Theodore they need most. The defenseman hadn't scored in 27 straight games — his last goal March 7 against these Panthers — when he gave the Knights a 2-1 lead at 10:54 of the second period.
It was vintage Theodore, who lost Anthony Duclair at the blue line, walked in and wristed one off the post and past Bobrovsky.
Theodore needs such moments. Needs to be the guy who is the team's career playoff leader for defensemen in goals, assists and points. That guy.
"Having not scored in the playoffs, I was looking for one," he said.
What the Knights also did well was get traffic in front of Bobrovsky, which will be a key moving forward in the series. They need bodies at the net to bother him.
What the Knights didn't want was the Panthers tying the game off a draw with 11 seconds left in the second period. It could have led to a lead for Florida if not for Hill.
You won't find a better save than the one he made on former Knights forward Nick Cousins, who found himself with an open net early in the second. Cousins chose to tap the puck instead of lifting it, allowing Hill to sprawl across the crease and block the attempt with his stick.
"An incredible save," Knights center Jack Eichel said. "Big moment in the game. I'm sure you'll be seeing that one on the highlights for a long time."
Said Cassidy: "An unreal save. A game-changer."
An even bigger moment came with defenseman Zach Whitecloud's goal that put the Knights up for good at 6:59 of the third period.
It all culminated with an opening game to this final, one in which you got the sense the intensity and physicality will only heighten.
Off and running
"In terms of managing the excitement, I think if you weren't excited there's something wrong," Whitecloud said. "If I'm overexcited, I personally take it as a good thing.
"It's a moment that not a lot of people get to embrace and play in, right? So first and foremost, be thankful for that and don't take it for granted."
We're off and running in this Stanley Cup Final.
The Golden Knights are up 1-0.
The better team won Game 1. Long ways to go.
Ed Graney is a Sigma Delta Chi Award winner for sports column writing and can be reached at egraney@reviewjournal.com. He can be heard on "The Press Box," ESPN Radio 100.9 FM and 1100 AM, from 7 to 10 a.m. Monday through Friday. Follow @edgraney on Twitter.