Graney: Raiders getting bullied at line of scrimmage
Updated September 29, 2023 - 7:00 pm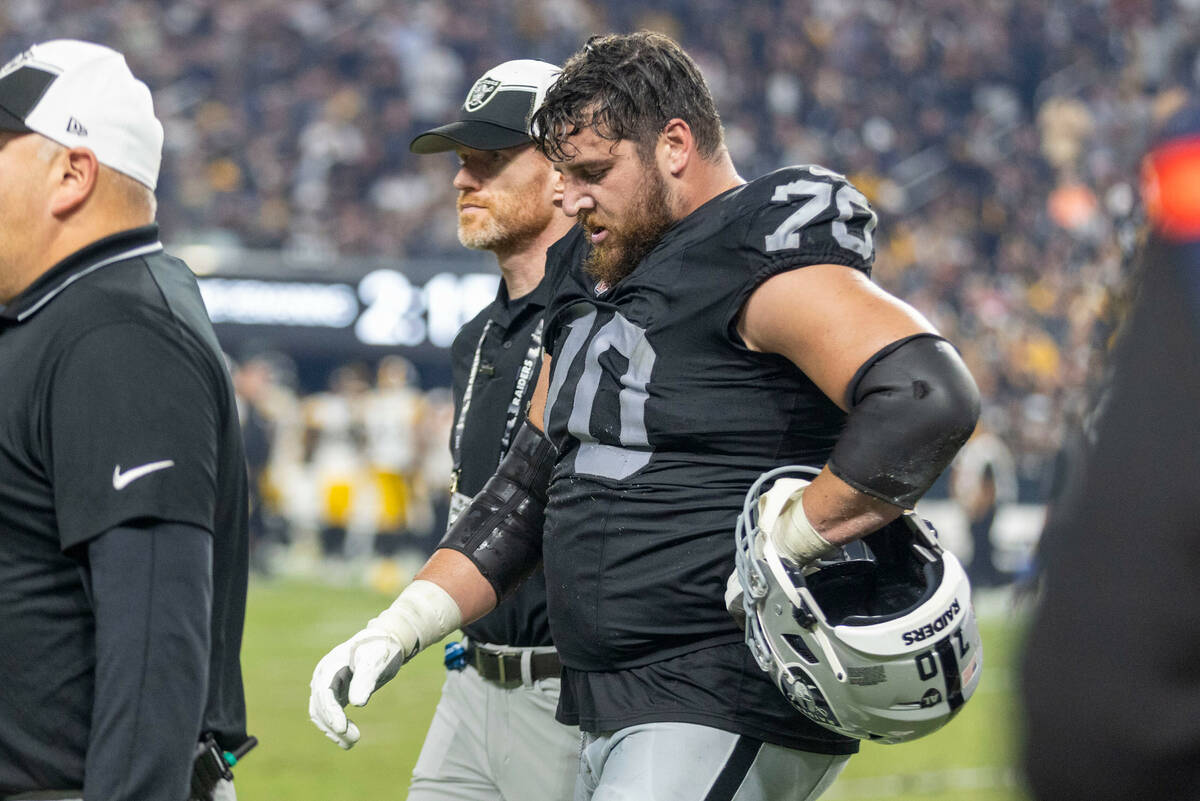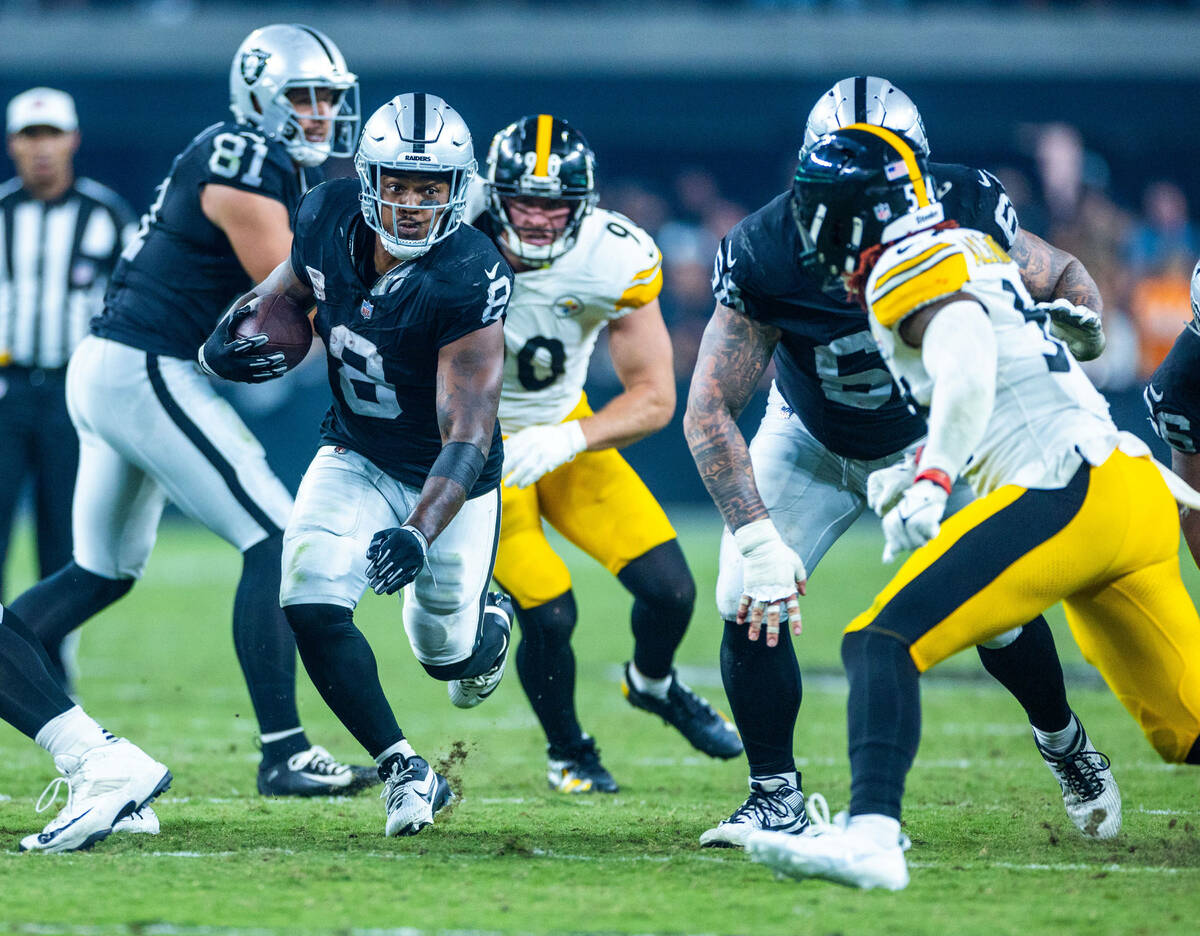 There is optimism because of last season. That's when Josh Jacobs led the NFL in rushing. When those in front of him run-blocked their collective keisters off. That's when the offensive line of the Raiders displayed far more ability than most had forecast.
That's not happening now.
You can run the ball better than the Raiders.
And rush the passer better, too.
The team that plays at the Chargers on Sunday isn't winning either line of scrimmage after three games, unable to open holes on one side or apply enough pressure on the other.
Jacobs, who missed training camp in a contract dispute, has 108 yards on 45 carries. That's good for 2.4 a pop. That's really bad.
Players can't get bodies on bodies, helmets on helmets, not exact in any way.
Not precise enough
"I would say through three games that everyone has taken a turn at maybe not necessarily being as precise or perfect with their job," coach Josh McDaniels said. "If it's going to work, it's going to be a team game. Running the ball is never one guy's job. It's the job of everyone at the point of attack and then across the board.
"There is no shortcut to it. We have to put in more work, more time."
If there was a shortcut, they would be smart to take it.
It all flows together. One of the main talking points has been the lack of targets aimed at wide receiver Hunter Renfrow from quarterback Jimmy Garoppolo. But time is key, and not given enough of it often doesn't allow the player throwing to go through a full progression.
When he's kept clean, Garoppolo has been good. But when pressured — he has been on 24 of 108 dropbacks — things have been forgettable.
Things were especially bad in a 23-18 loss Sunday to the Steelers, when Garoppolo was sacked four times and hit several others. He was placed in the concussion protocol shortly thereafter.
It's sort of a mixed bag of results. Greg Van Roten (seventh of 76 guards) and Kolton Miller (11th of 67 tackles) grade out well by Pro Football Focus. But center Andre James (18 of 35), guard Dylan Parham (41 of 76) and tackle Jermaine Eluemunor (43 of 67) have work to do.
It can be as dire on the other side, where the Raiders are tied for 24th in the NFL with five sacks.
"We have to rush together," edge star Maxx Crosby said. "Four equals one at all times. We've been intentional at our work. When we're at our best, we've been pretty damn good. But it starts with me and everybody up front. We have a lot of room to grow. I'm excited for us to get better."
It won't get easier against Chargers quarterback Justin Herbert. And for the Raiders to bother him much at all, inside players Bilal Nichols (110 of 128 tackles graded) and Jerry Tillery (103 of 128) must play above their current output.
Rookie needs improvement
It also would help if rookie defensive end Tyree Wilson accelerated his learning process and ability to contribute. He has a 0.0 pass rush win rate in limited time.
"You have to do things a million times in practice to get it right one time in a game," Crosby said. "You don't realize that when you're coming from college to the NFL. Everyone is big, fast and strong in the NFL. But it's the guys who do the ordinary stuff extraordinary.
"(Wilson) is a good kid. … You have to show up every day and look to improve. You can have all the damn talent in the world, but guys who are elite put in the most work."
There is much to be done on both lines.
Have to block much better. Have to pressure.
Have to win a lot more up front.
Ed Graney, a Sigma Delta Chi Award winner for sports column writing, can be reached at egraney@reviewjournal.com. He can be heard on "The Press Box," ESPN Radio 100.9 FM and 1100 AM, from 7 to 10 a.m. Monday through Friday. Follow @edgraney on X.