Graney: Should have seen Petrino bailing on UNLV coming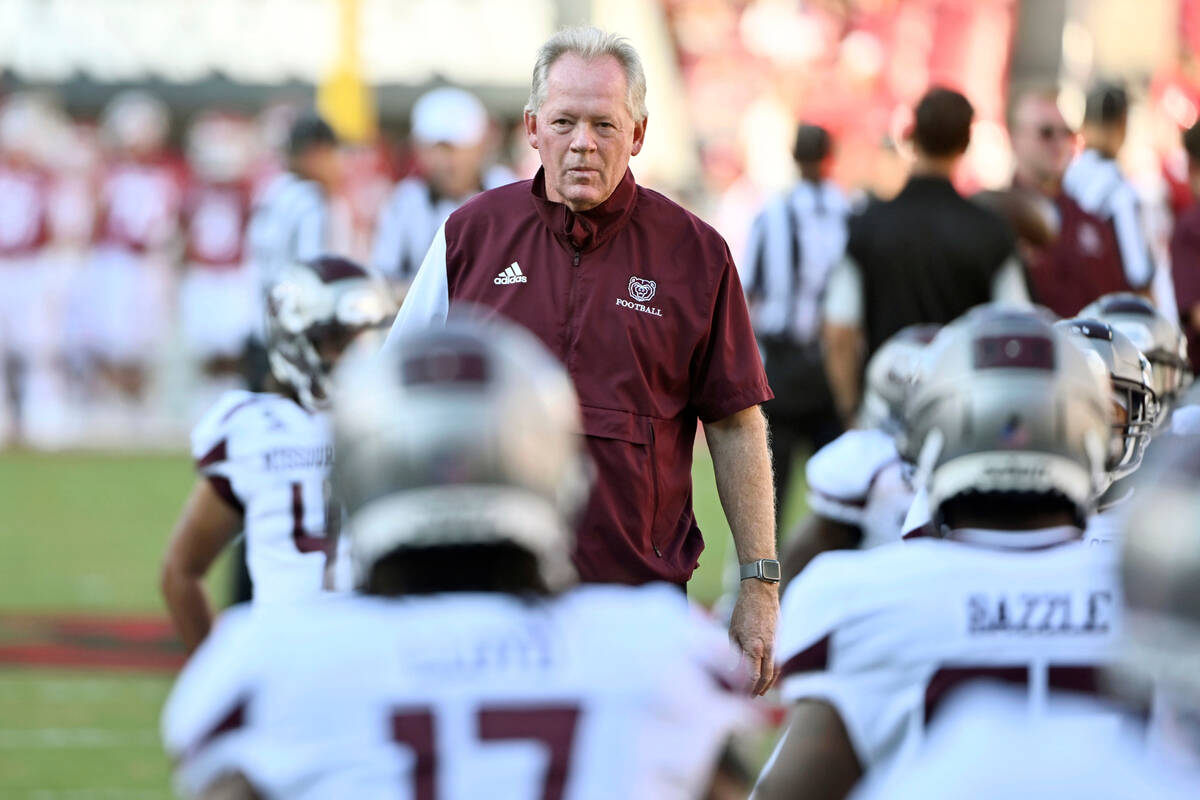 At least we'll always have the Twitter picture of Bobby Petrino with his grandchildren wearing all that UNLV gear …
Yep. He gone.
This is what Petrino does. He takes jobs and leaves them. But the preposterous level by which he bailed (via motorcycle?) on the Rebels — remaining as the football team's offensive coordinator for a whopping 21 days — is startling even for him. And that's saying a lot.
Petrino is off for the same position at Texas A&M and what is assuredly a gigantic raise from the $300,000 he was annually scheduled to make at UNLV.
So on the surface, jumping to a Power Five school and likely more than triple the cash makes sense. Would be difficult to turn down. For anyone. In any profession.
A pit stop?
But remember: Petrino was rumored to be a candidate for the Texas A&M position before he accepted the job at UNLV. So was this him using the Rebels until a sweeter offer came from the Aggies? It's certainly not a ridiculous notion given Petrino's past.
The guy lasted three weeks here. If it was discovered this was always just a pit stop before arriving at his preferred destination of College Station, nobody should blink with astonishment. His resume is pretty clear on this sort of stuff. He leaves people in the lurch.
Just wondering: Do you think Petrino informed UNLV players he was heading out via a letter left on chairs in the locker room, as he did when bolting from his job as coach of the Atlanta Falcons? Do you think he even knew a handful of UNLV players?
"It's totally who he is," said Sports Illustrated senior writer Pat Forde, who covered Petrino at both of his stints as coach of Louisville and also at Arkansas. "Has Bobby Petrino ever left a job under happy circumstances? The answer is no. He always has his eye on something else."
Just know this: UNLV coach Barry Odom made the correct decision in hiring Petrino, one of the better and more innovative offensive minds in football. Odom swung for the fences as UNLV's new coach. It's not his fault the ball was caught at the base of a wall. Not his fault Petrino again couldn't be taken at his word or be trusted.
This is what UNLV needs to do more. Go after the absolute best coaches. Give the impression that winning is paramount in the grand scheme of your scarlet and gray goals.
So now Odom goes in search of an offensive coordinator in the second week of January. Not the most ideal timing. It's beyond a critical hire, Odom as a defensive-minded coach in need of someone to run the other side of things.
So now quarterback Doug Brumfield needs to move on from the idea of Petrino tutoring him.
Sure. It was an ever-so-quick stay. But there is no question Brumfield was thrilled on what he heard about and from Petrino. What quarterback wouldn't be?
All on board
Still, Brumfield on Friday said he couldn't be more excited about the direction of UNLV's program.
"The attitude in the locker room and the players' morale is up and everyone is on board," he said. "We have the same plan. I was excited about (Petrino), and it's unfortunate he isn't here. It's now about what is next for this team. Everything is great."
This is what UNLV lost in Petrino on the field: "He's a great coach as long as he's engaged and interested," Forde said. "He's phenomenal. A great strategist in terms of coming up with a game plan. A good in-game play-caller. Great detail figuring out what's going to work. One of the original eye-candy guys at the line of scrimmage in terms of shifts and motion.
"He's excellent at his craft as long as his craft doesn't include telling the truth to people."
This is what the Rebels lost off it: A guy who gave them three weeks before bailing.
But it appears he and the family got some pretty cool gear in the process.
Ed Graney is a Sigma Delta Chi Award winner for sports column writing and can be reached at egraney@reviewjournal.com. He can be heard on "The Press Box," ESPN Radio 100.9 FM and 1100 AM, from 7 a.m. to 10 a.m. Monday through Friday. Follow @edgraney on Twitter