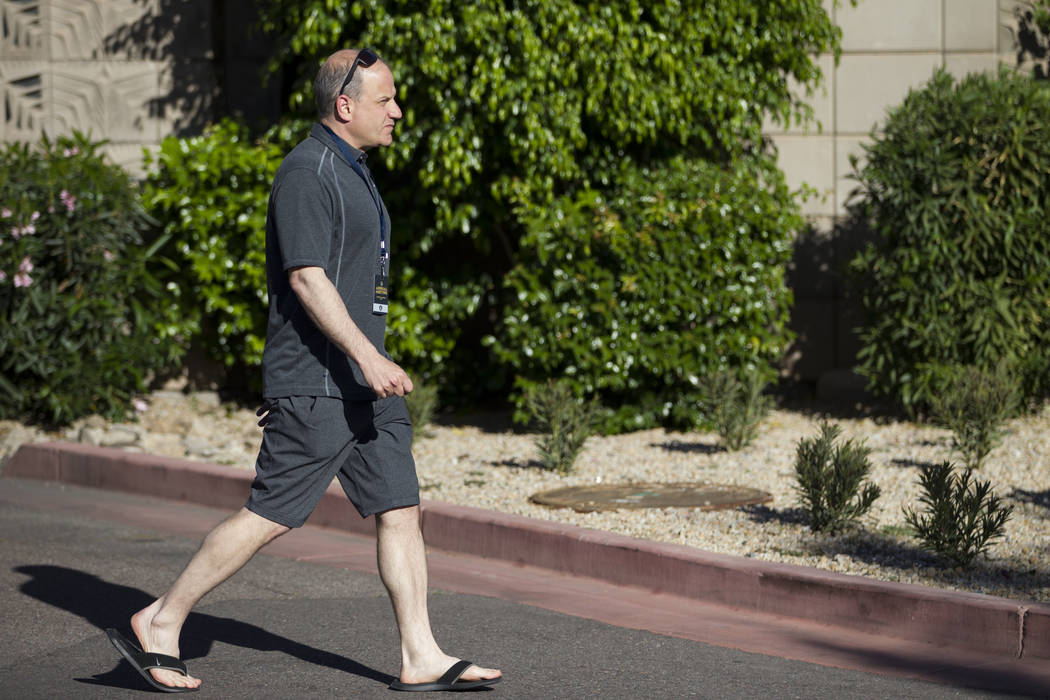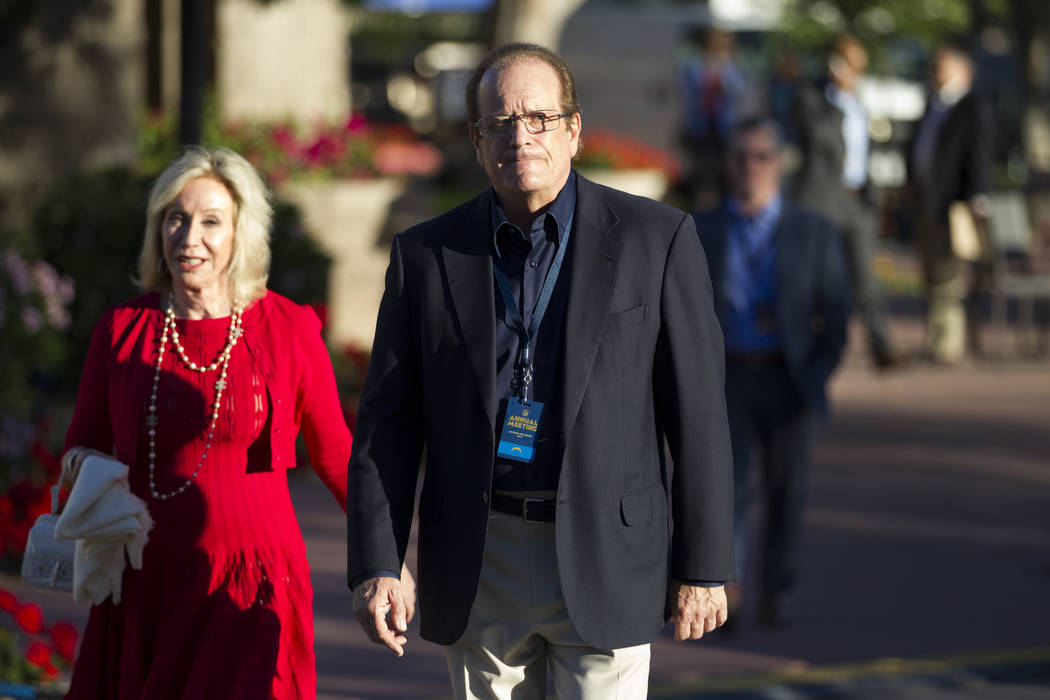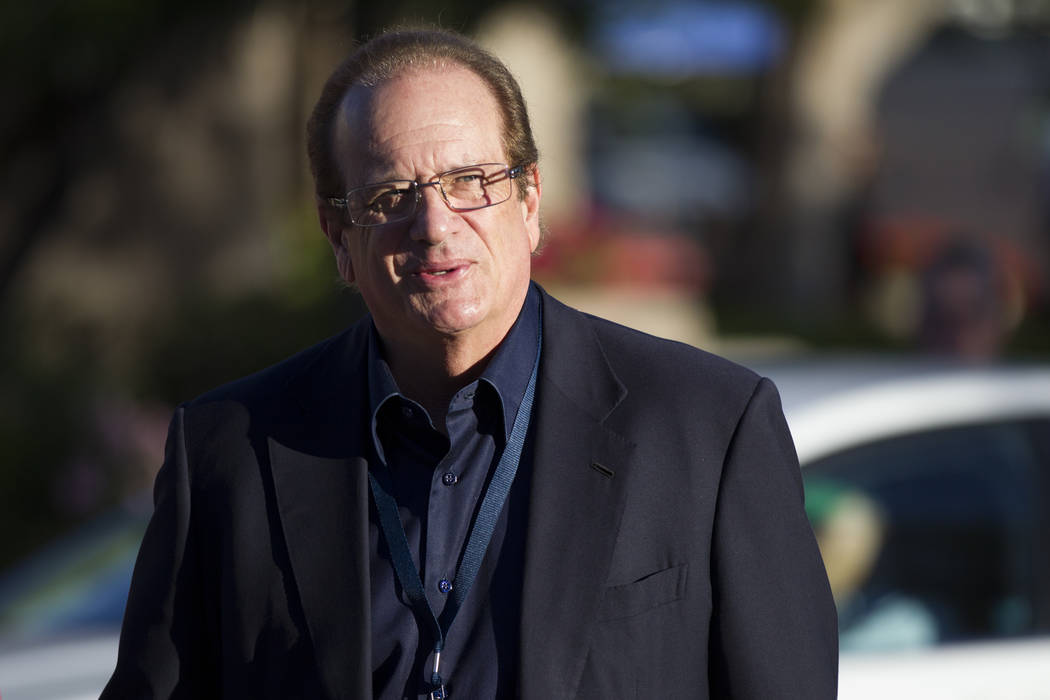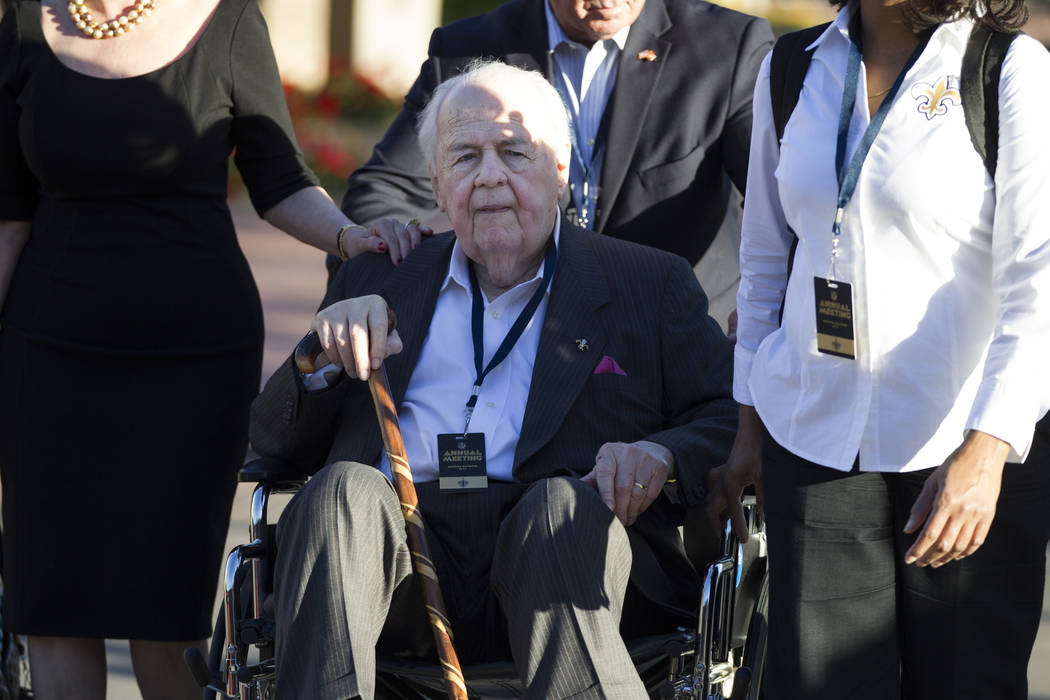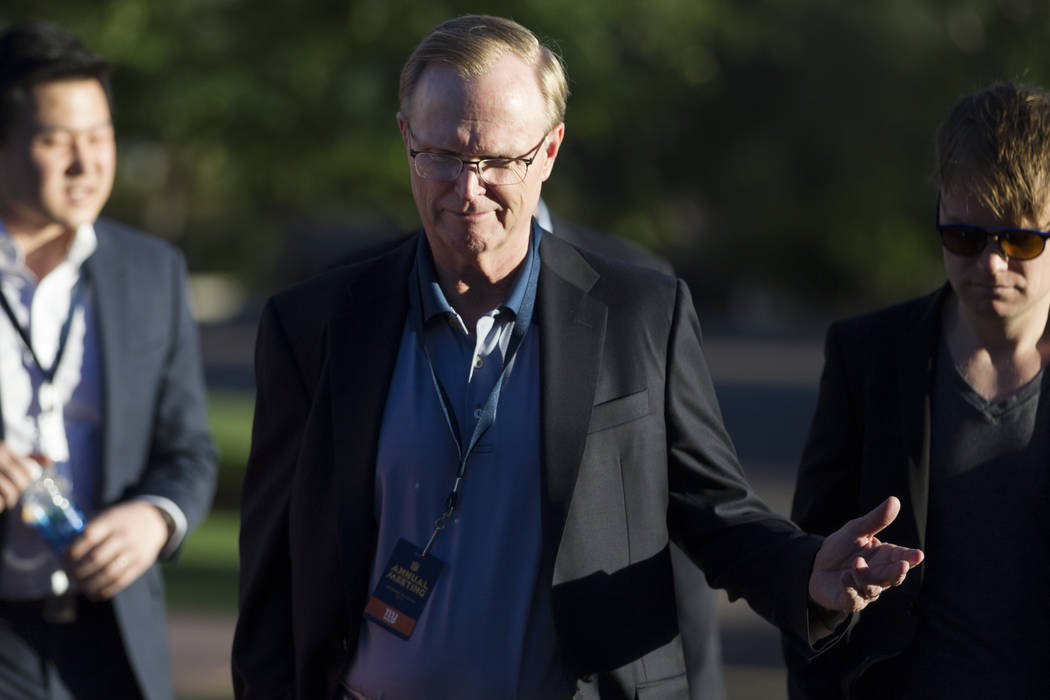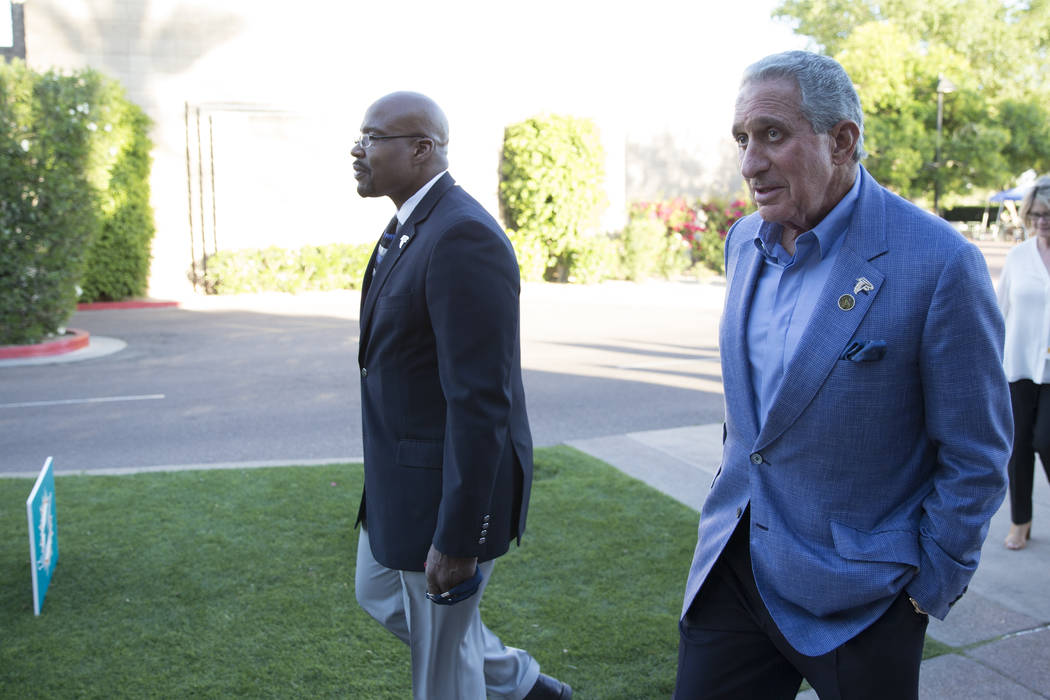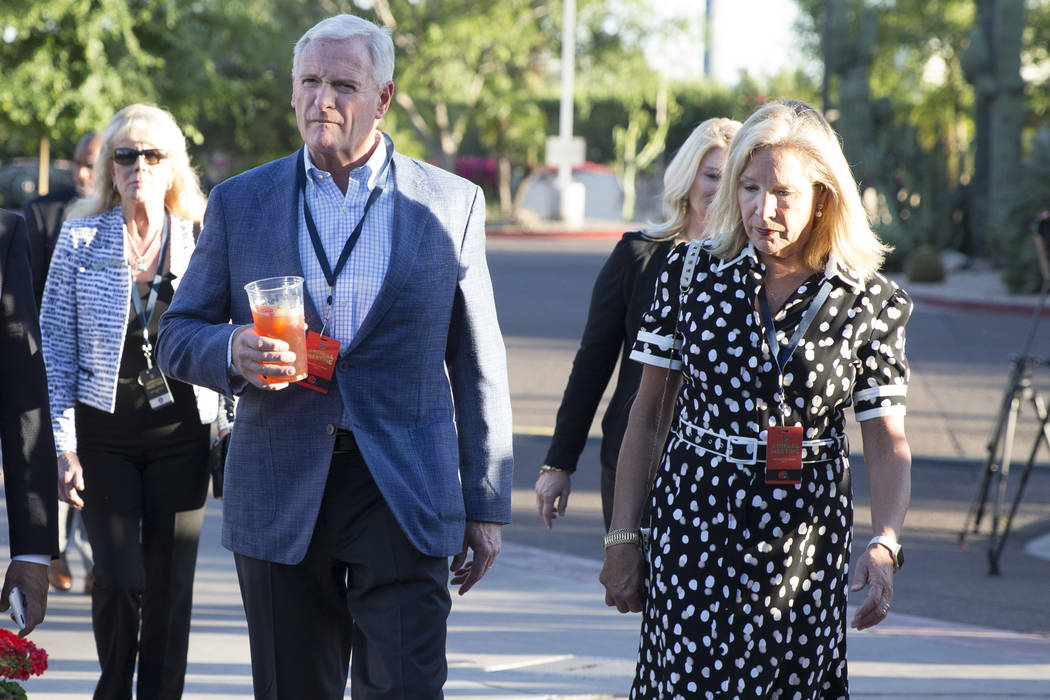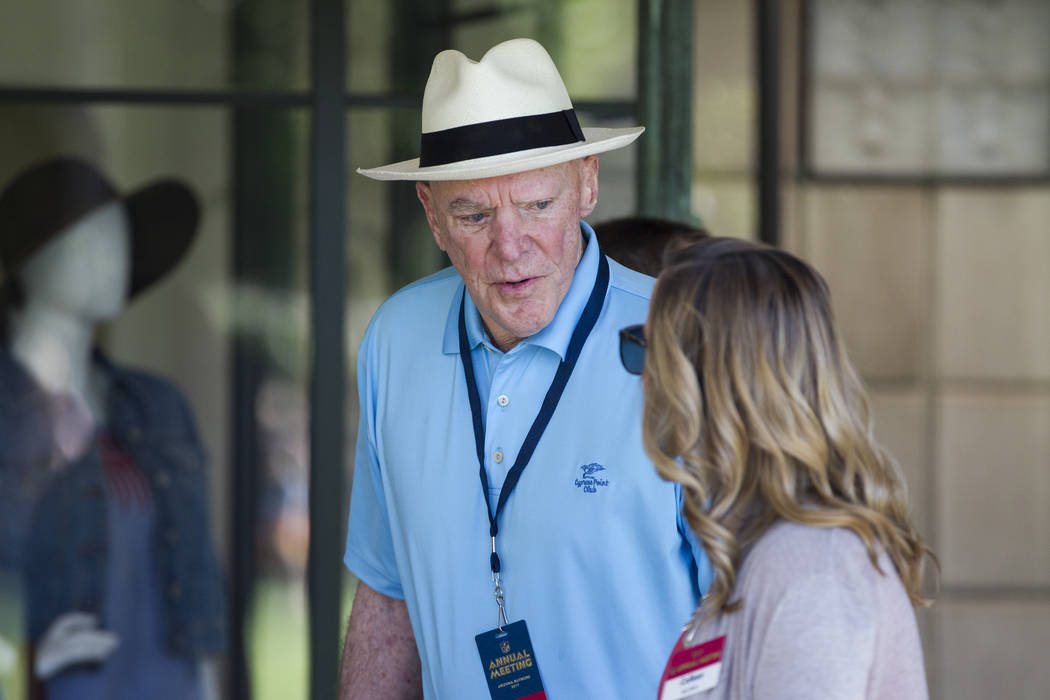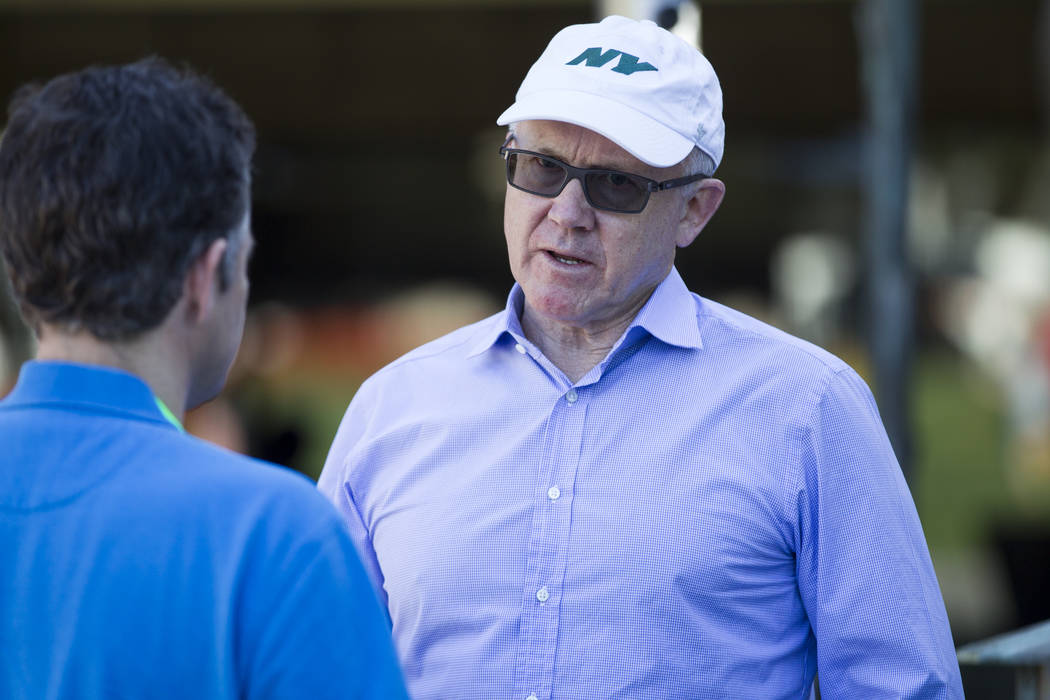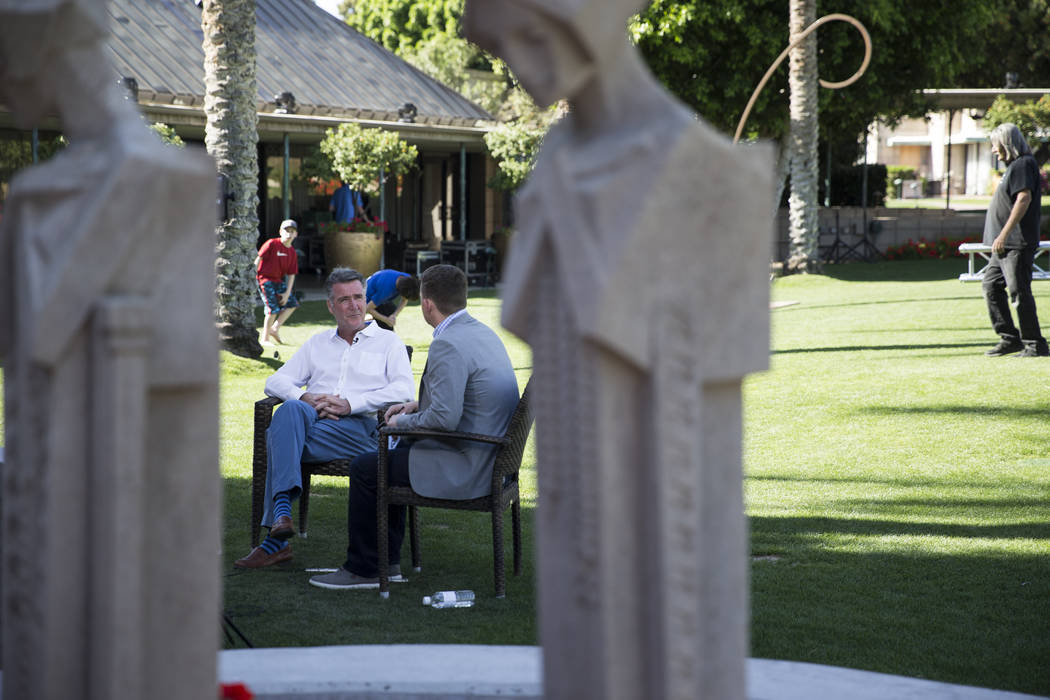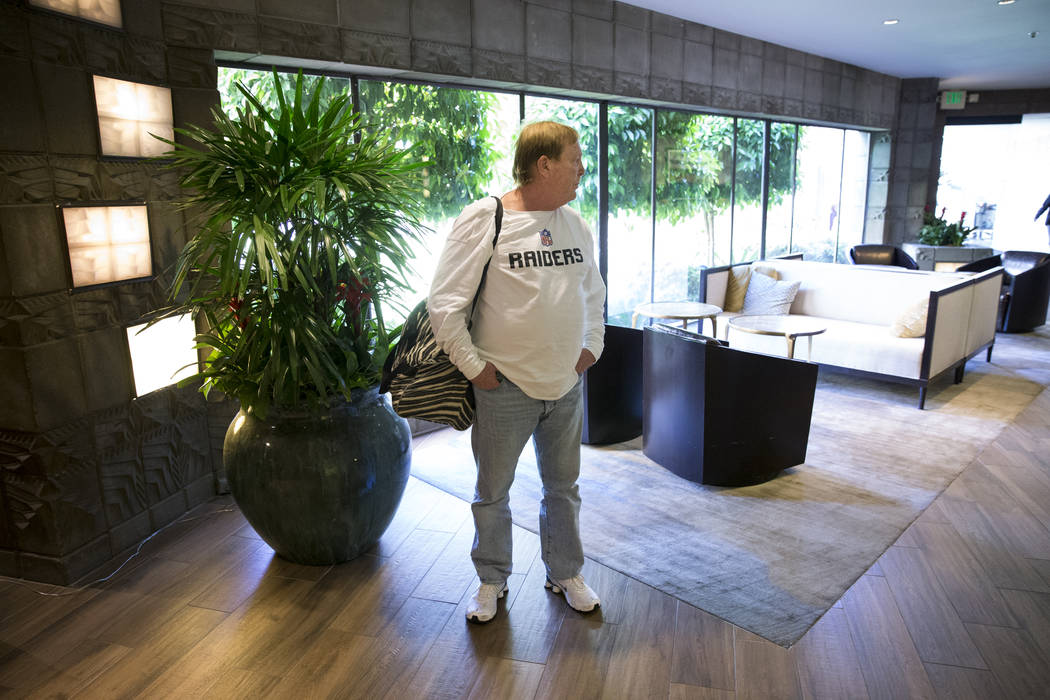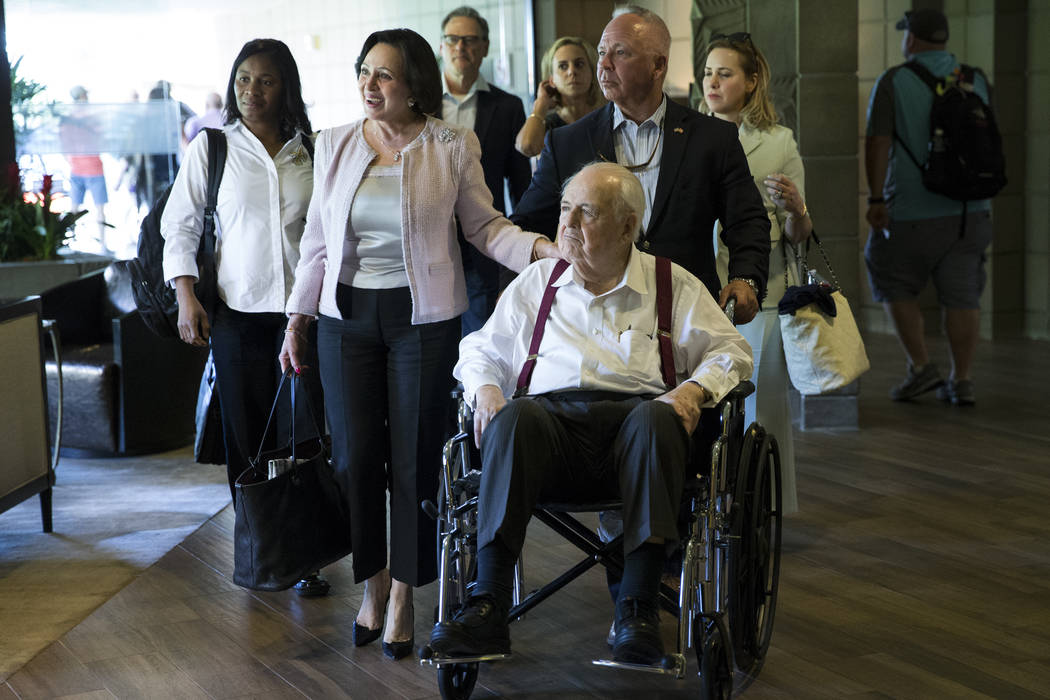 PHOENIX — Welcome to the day when the narrative of Las Vegas should change forever, when things never will be the same.
Welcome to the doorstep of history.
Fourteen months after news broke that Oakland Raiders owner Mark Davis had eyes on relocating his NFL franchise to a domed stadium in Southern Nevada, the possibility that forever had been thought unimaginable is believed to be hours from reality.
Owners of the league's 32 teams have gathered in the Valley of the Sun for their spring meeting, and atop the agenda is whether to allow Davis to make Las Vegas his team's home.
The Raiders are scheduled to present their final case from 10 to 11:30 a.m., after which a vote should be called. Davis needs 23 owners to side with him to reach the 24 votes required for approval.
Nobody expects much pushback.
"It's going to change the face of Las Vegas forever," said Clark County Commission Chairman Steve Sisolak. "Not many cities get to be an NFL home."
It's true. Nothing changes a town like the presence of an NFL team. It impacts more than a city or county. It affects an entire state.
When the NHL announced plans in June 2016 to expand with the Golden Knights, Las Vegas as a sports town was altered both socially and economically, the presence of the first major-league sports franchise immeasurable in its influence.
Never had the city experienced such a historic moment, one that reached beyond UNLV winning a national championship in men's basketball or individual accomplishments such as Greg Maddux making the National Baseball Hall of Fame and Andre Agassi capturing Grand Slam tennis trophies.
An NFL team trumps all. There is nothing close.
As the roller-coaster began to slowly pull away from the tracks in January of last year, followed by the ups and downs and highs and lows and twists and turns of the process then playing out, the NFL ultimately embracing a city it long trivialized because of its ties to sports gaming became more and more practicable.
Even while rumors swirled of the deal falling apart, even when Las Vegas Sands Corp. Chairman and CEO Sheldon Adelson withdrew his financial support, the Raiders continued to hold the most important card: a $750 million stadium subsidy approved by the Nevada Legislature.
Monday should also be an unforgettable time for UNLV. What has been a historically forgotten football program can officially envision playing in and recruiting to an NFL stadium. Already, the impending Fertitta Football Complex will afford head coach Tony Sanchez and his program the sort of state-of-the-art on-campus facility needed to compete alongside top Mountain West and select Power 5 teams when chasing the best players.
"Las Vegas is truly becoming a metropolitan city," Sanchez said. "The valley is exploding. We have the Smith Center … an NHL team, a major Division I university. Having an NFL franchise would only make things better and bigger and more vibrant.
"It's huge for our football program moving forward. The general sports fan staying on the Strip probably isn't driving out to Sam Boyd Stadium for a game, but if it's a few blocks or short cab drive away and an NFL stadium, our team will be exposed to a much larger audience. It will also be great for our student body. It's great for the city and its image. It seems like we have been involved with this for a long time and, like the rest of the community, I'm just hoping it works out (Monday)."
There is no reason to believe it won't, and absolutely no signs from the NFL in recent weeks that Davis will fall short of the necessary votes. Owners — including Jerry Jones of Dallas and Robert Kraft of New England — were quoted Sunday by various media outlets that they expect the relocation to be approved, and that there are no obstacles.
Which means forever is about to get shortened by a whole lot. The writing is on the wall, and it's painted silver and black.
Welcome to Las Vegas as it never has been. Welcome to the kind of history that transcends sport.
This is a game-changer unlike what the town ever has known.
The Review-Journal is owned by the family of Las Vegas Sands Corp. Chairman and CEO Sheldon Adelson.
Contact columnist Ed Graney at egraney@reviewjournal.com or 702-383-4618. He can be heard on "Seat and Ed" on Fox Sports 1340 from 2 to 4 p.m. Monday through Friday. Follow @edgraney on Twitter.