In flawed playoffs, Georgia-Oklahoma was good for college football
January 1, 2018 - 11:49 pm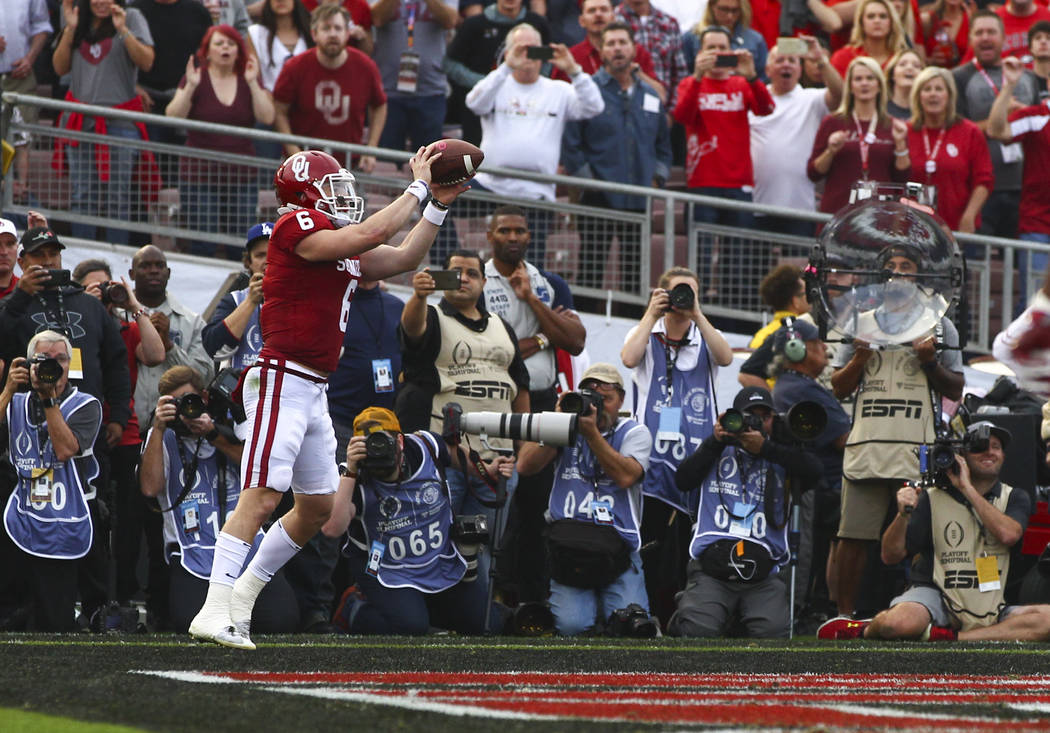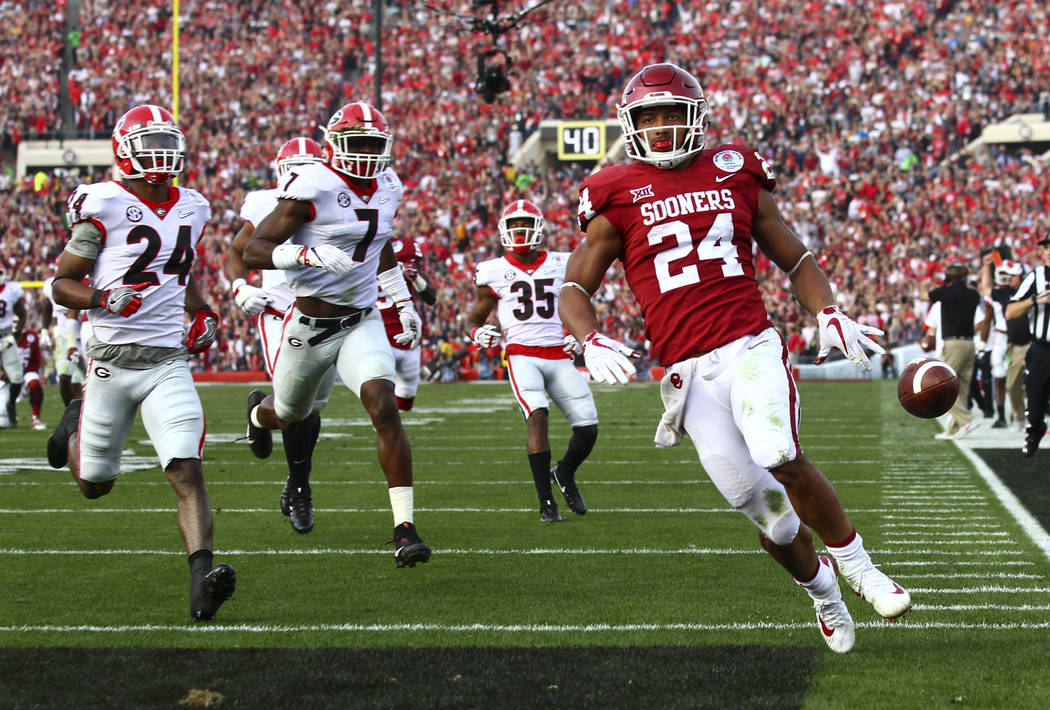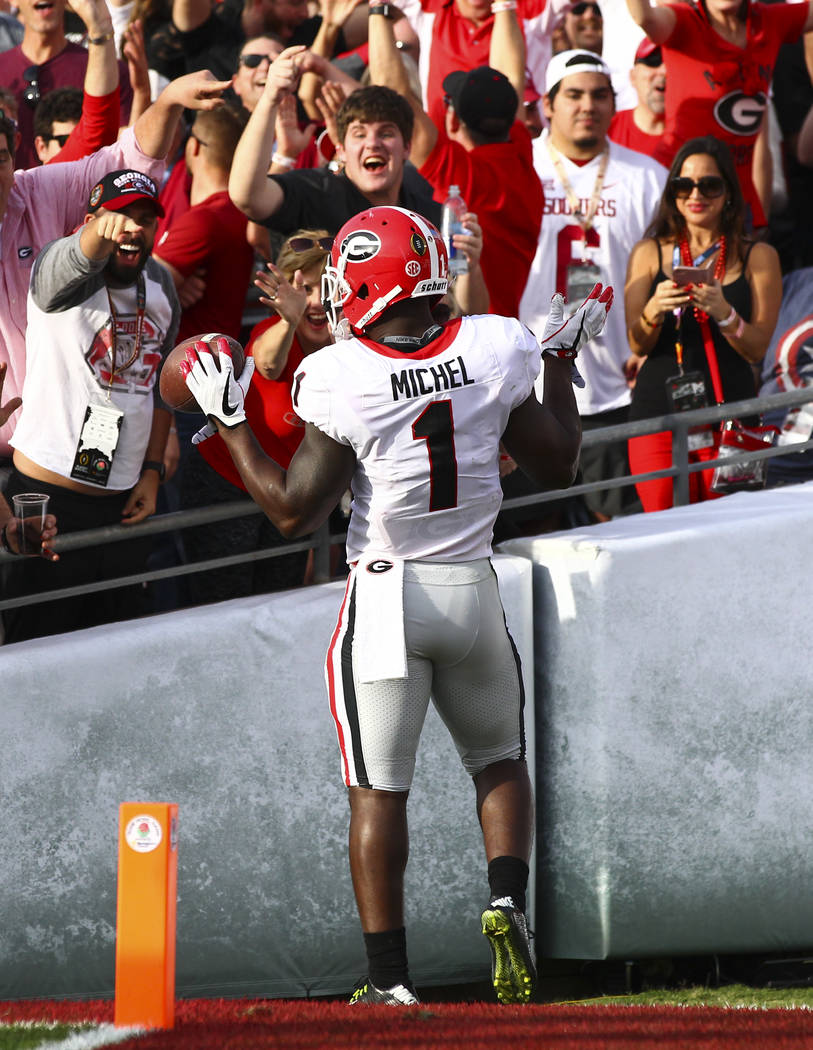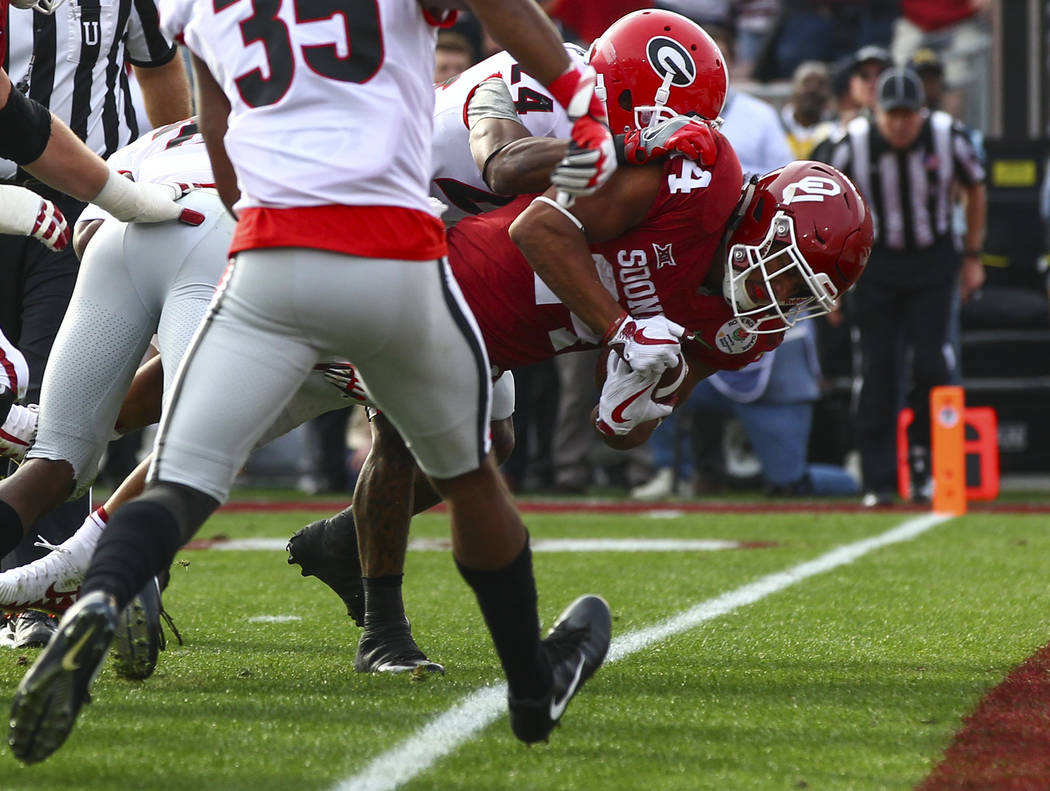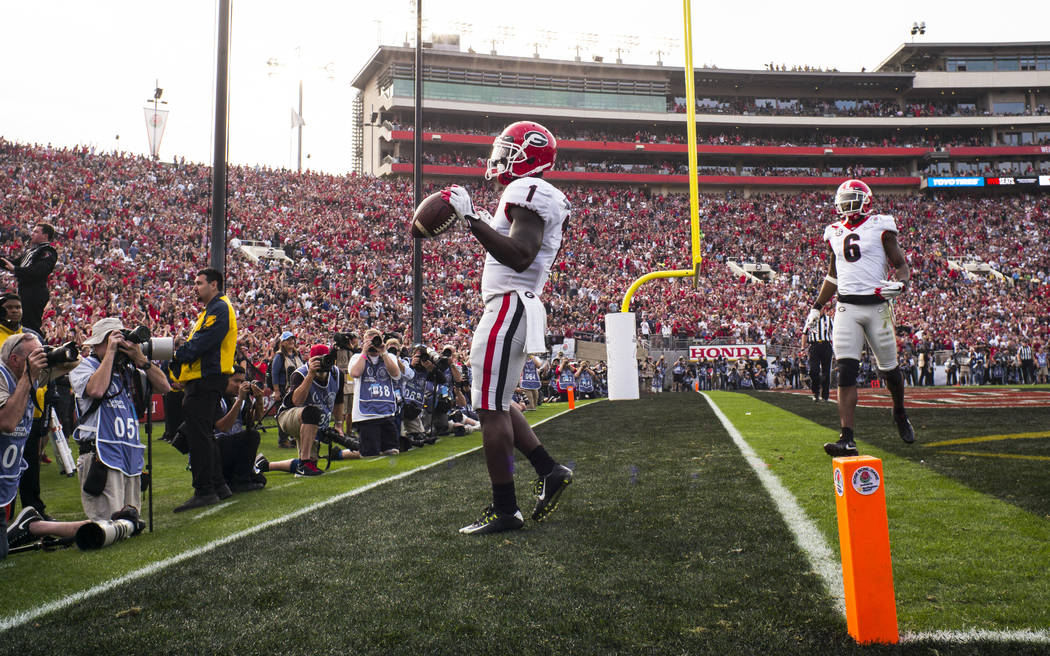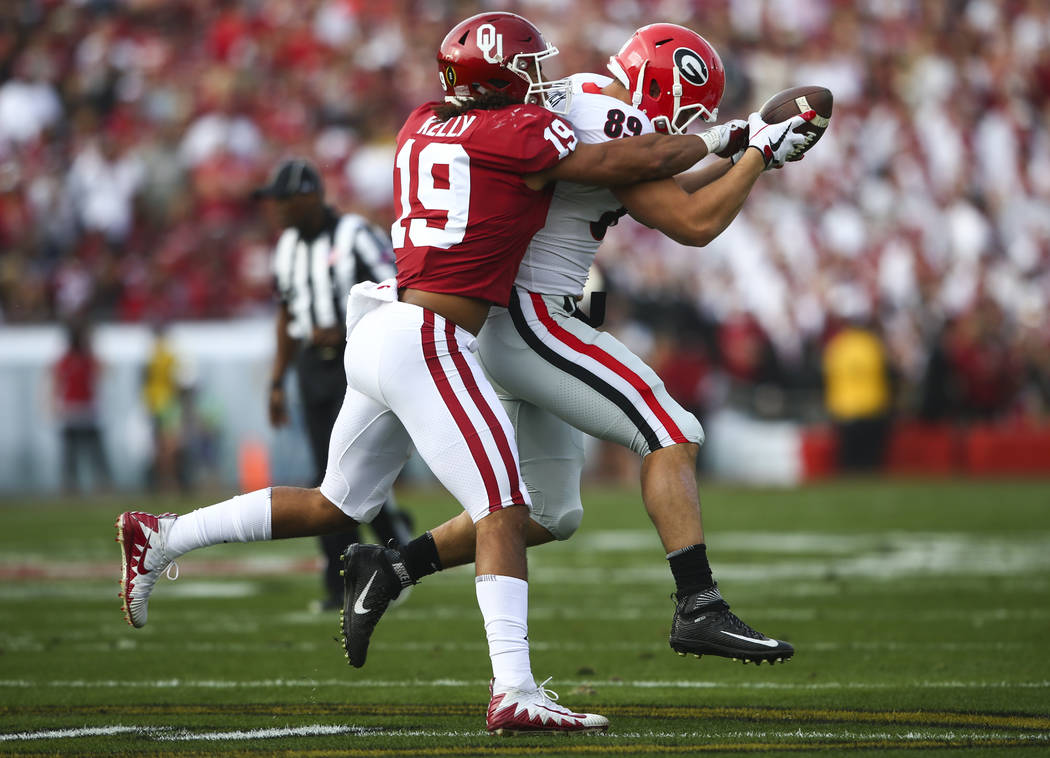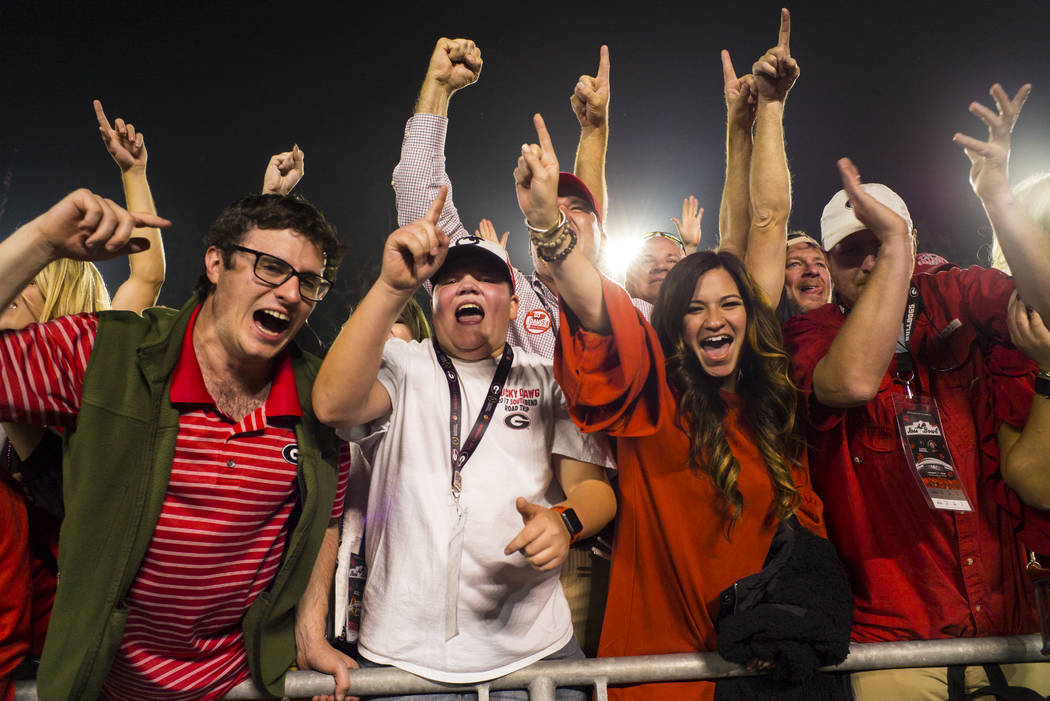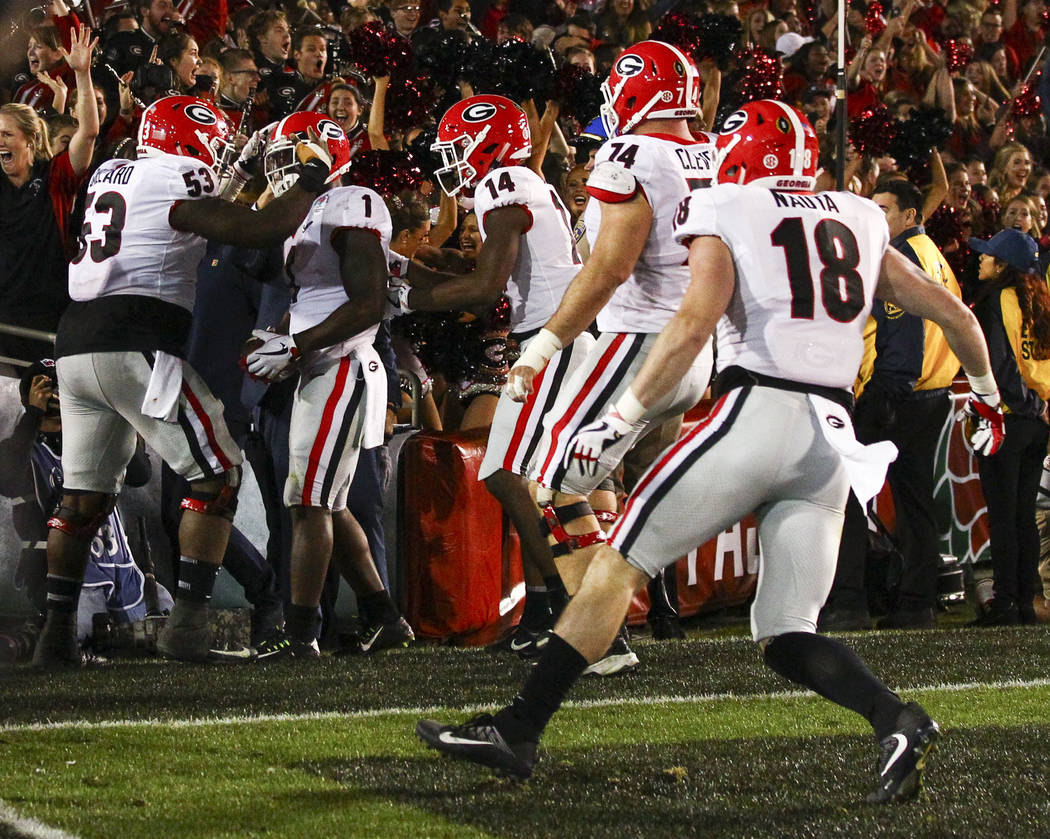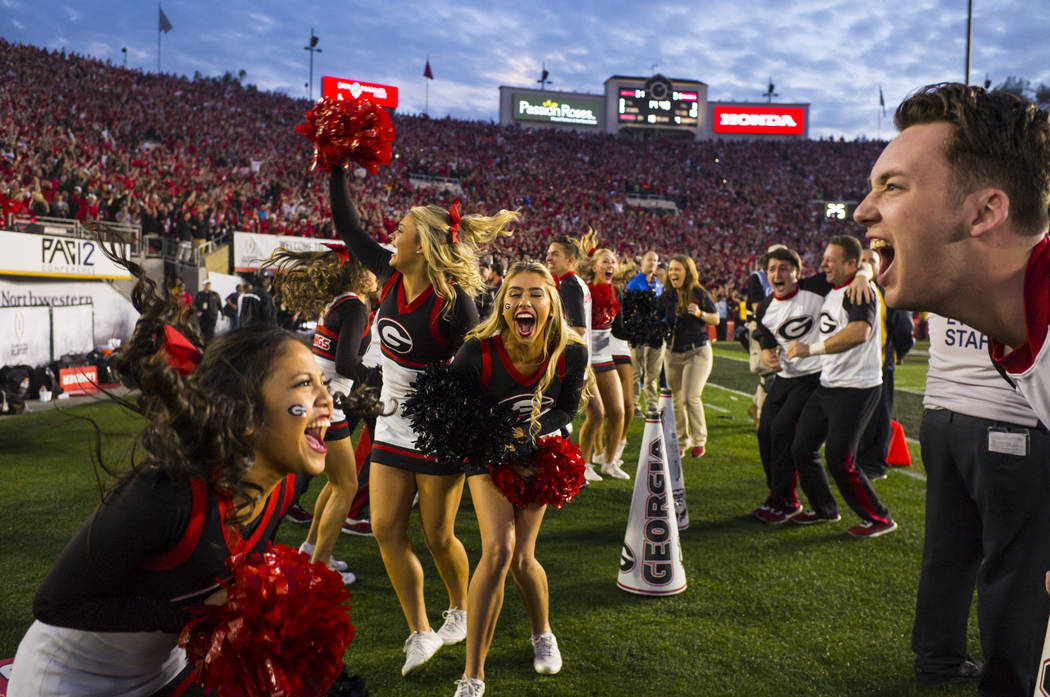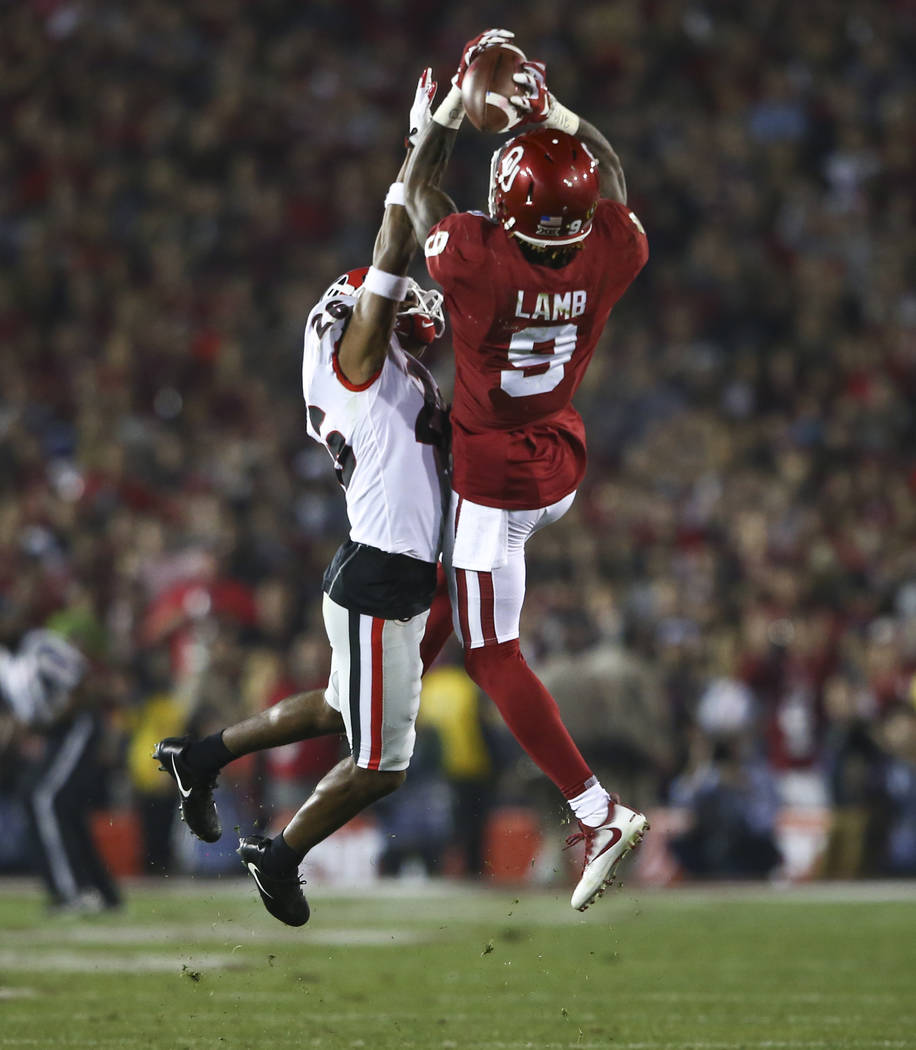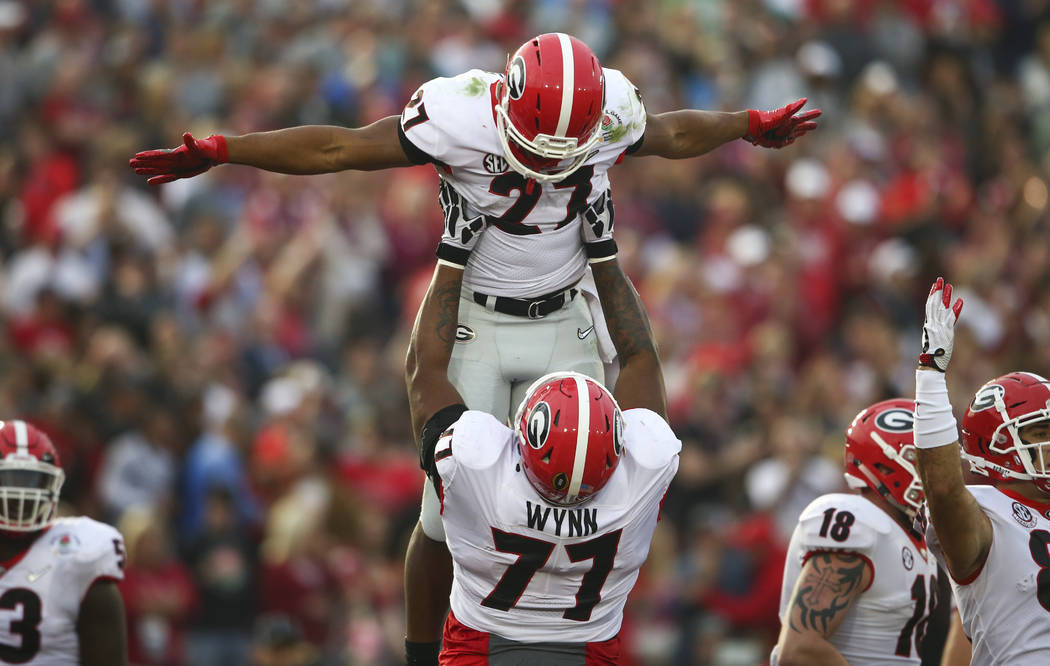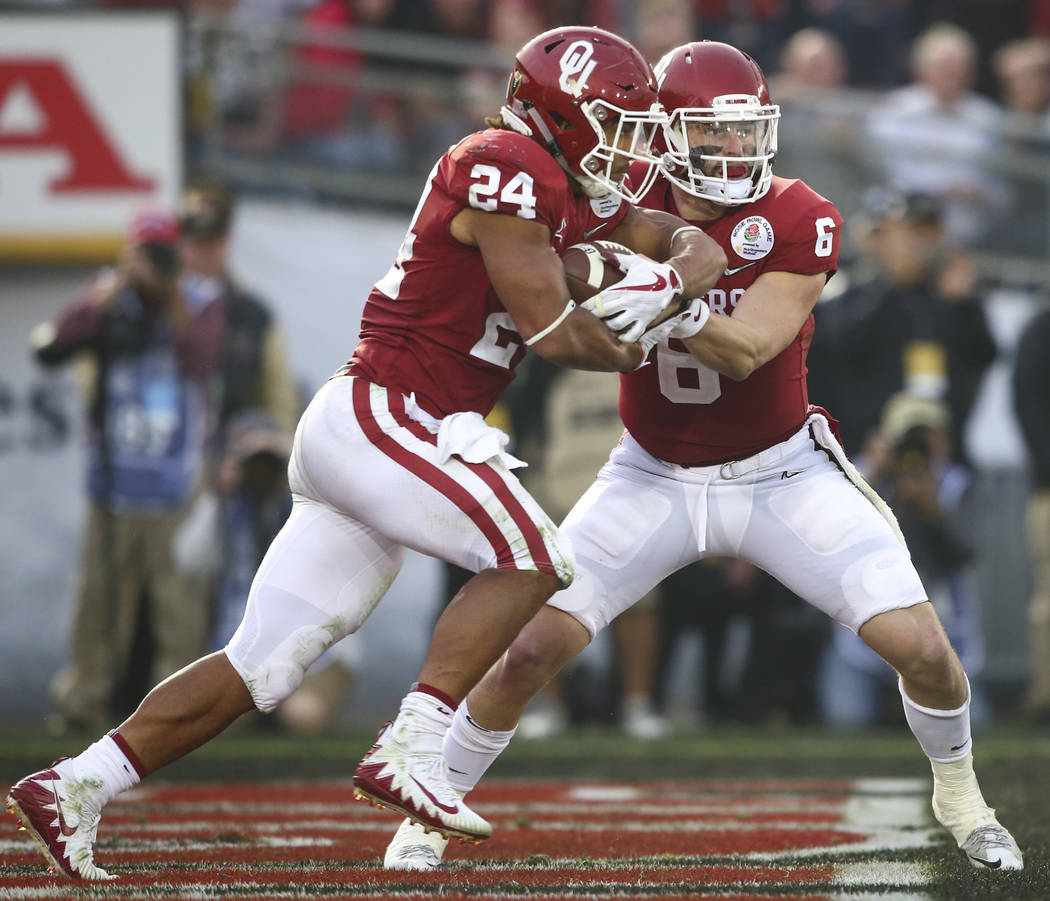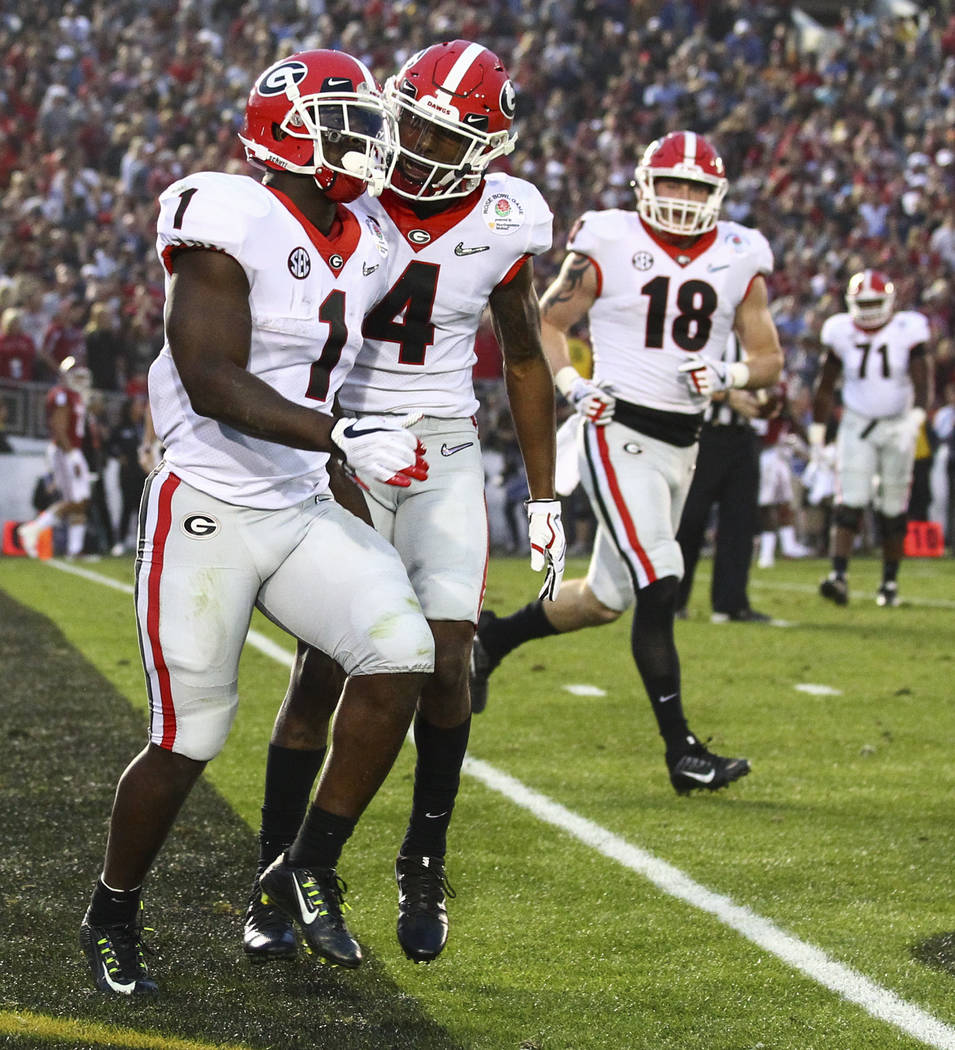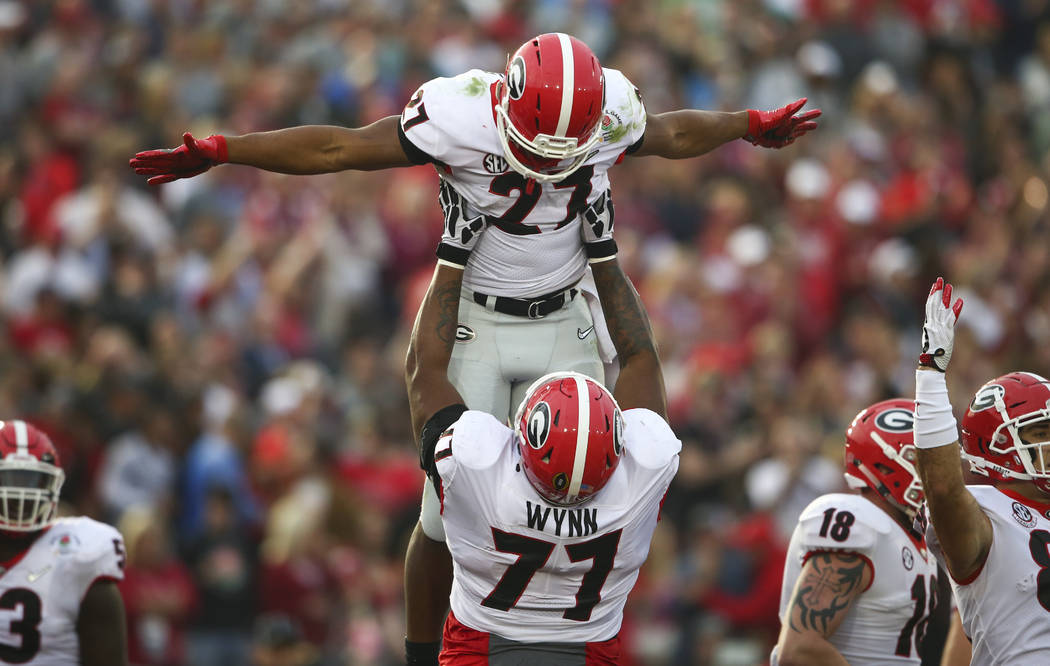 PASADENA, Calif. — Wait, this is ruining college football?
This type of drama and exhilaration and heartache and torturous shifts of fortune and misfortune?
This kind of back-and-forth and give-and-take and last-team-with-possession-wins storyline?
I can't make that leap, not an inch of it, not after witnessing Georgia rally from a two-touchdown halftime deficit to beat Oklahoma 54-48 in double-overtime Monday before a Rose Bowl gathering of 92,844.
Not after watching a better football game than any level has produced this year.
The Bulldogs now advance to the final of a College Football Playoff that is unquestionably a portrait of imperfection, a setup designed (while sometimes failing) to place the best four teams at season's end into a bracket that produces a national champion.
Your system isn't close to flawless when the college season ends and the only undefeated side (Central Florida) nationally isn't even afforded the right to play for the title. It's flawed when a team such as the Knights are kept out simply for conference affiliation, solely because they're not a member of the avaricious Power Five cartel.
But there was also a time when college games were allowed to end in ties and seasons would sometimes conclude with co-national champions based on votes.
And that's better than a defective playoff?
Computers and formulas and polls having the last word?
So while the College Football Playoff committee will never offer a reality of perfection, it every now and then produces excellence with a certain matchup.
That happened Monday.
For as much as some will talk of Oklahoma blowing a 31-17 halftime lead and the conservative second-half play calling that aided it, as much as Sooners coach Lincoln Riley was compared in an unflattering manner to predecessor Bob Stoops across Twitter those final 30 or so minutes, there was also quarterback Baker Mayfield destroying the trend of Heisman Trophy winners playing poorly against top-rated defenses.
He fought a flu bug all week and still finished 23-of-35 for 287 yards while throwing two touchdowns and catching one.
For as much as that vaunted Georgia defense will now be labeled another overrated Southeastern Conference unit built mostly within the oh-so-average SEC East, the Bulldogs saw running backs Sony Michel and Nick Chubb combine for 327 yards and five scores in becoming the most productive tandem in FBS history.
For as much as a misplaced squib kick by the Sooners just before halftime gifted Georgia three points and handed the Bulldogs some semblance of momentum, as much as there were missed field goals and blocked field goals and fumbles returned for scores, there were also five touchdowns of 38 yards or longer and the first overtime in Rose Bowl history.
And they needed two of them to settle things.
"Our kids were so resilient, they never stopped chopping wood," Georgia coach Kirby Smart said. "They believed. They kept fighting. We didn't play near as well as we can, but the best news is, we get to play again. If that game measured a heart attack, mine would have been high on the Richter scale."
Maybe it was a case of Oklahoma losing it. Maybe the Bulldogs won it.
It was as thrilling in parts as poorly coached in others.
It was something, is all.
College football isn't worse now than those BCS days. You can't watch a game like this and claim such with any level of seriousness. It's just far from perfect, beginning with a bracket that is at least four teams short.
Central Florida coach Scott Frost, in a final parting shot before heading to Nebraska, said after his team's win against Auburn on Monday that the selection committee made a conscious effort to keep the Knights low in its playoff rankings so as to ensure the American Athletic Conference team couldn't advance to the semifinals.
Of course it did.
Of course the system is blatantly unfair in this way and others.
But that doesn't mean it can't produce a matchup of drama and exhilaration and heartache and torturous shifts of fortune and misfortune.
Go ahead and keep debating whether a playoff is good for college football.
I just know this: Georgia-Oklahoma in the Rose Bowl sure was.
Contact columnist Ed Graney at egraney@reviewjournal.com or 702-383-4618. He can be heard on "The Press Box," ESPN Radio 100.9 FM and 1100 AM, from 11 a.m. to 2 p.m. Monday through Friday. Follow @edgraney on Twitter.