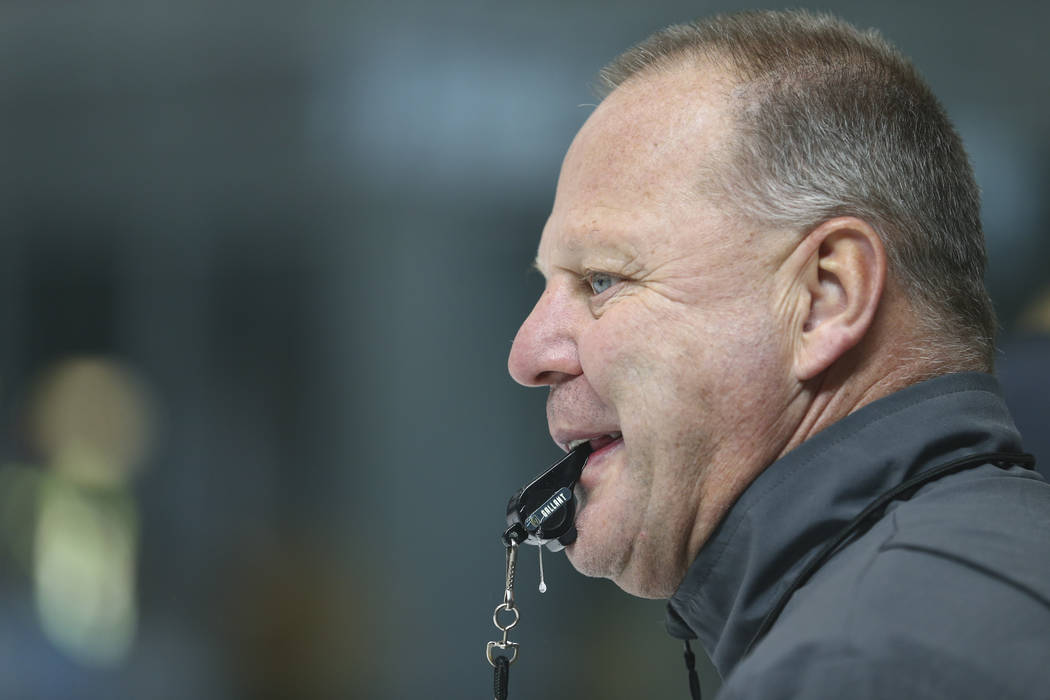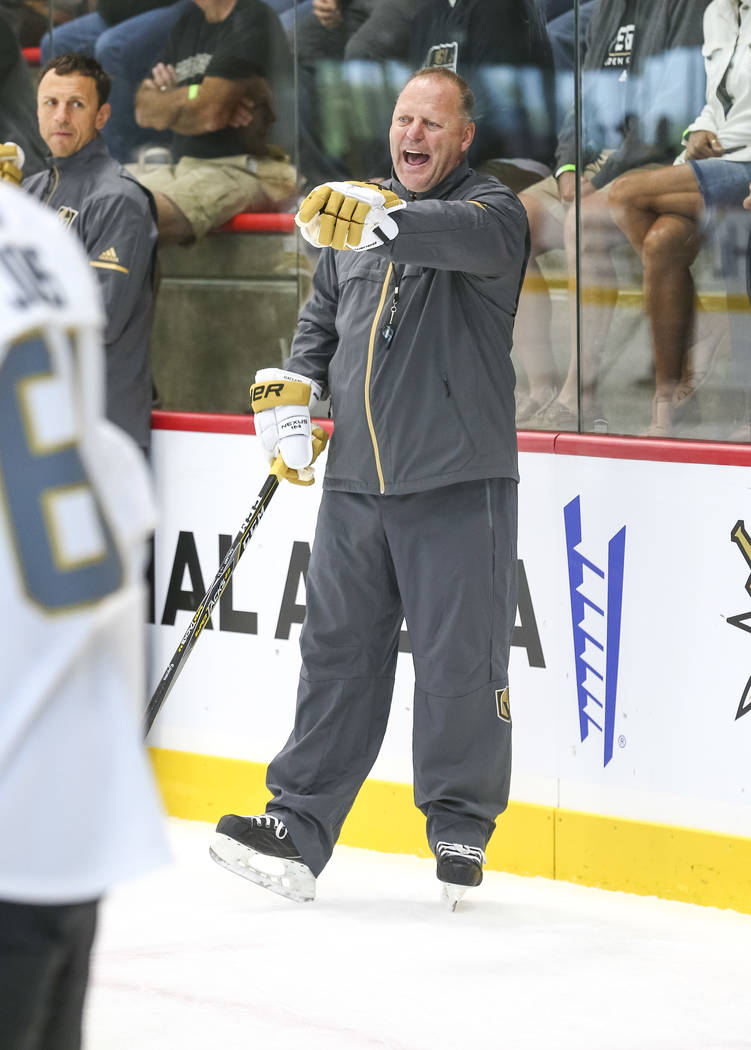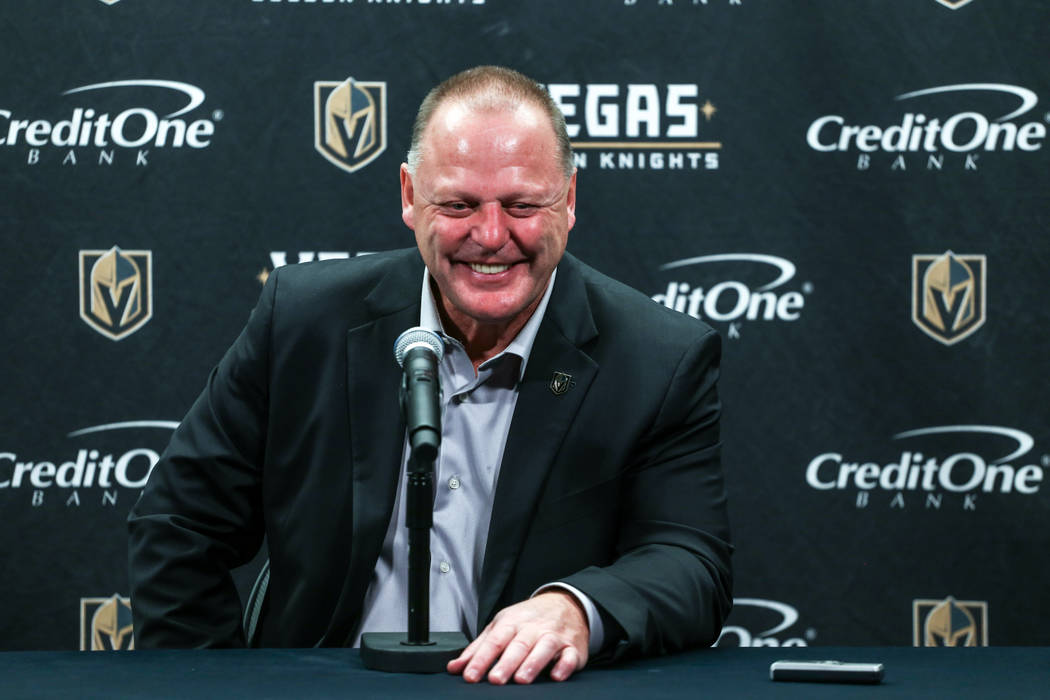 If another home victory comes Sunday, which would be the 13th in 16 games at T-Mobile Arena, which would continue this ridiculously good beginning for an NHL expansion team, which would occur against a franchise he knows better than most, don't expect Gerard Gallant to gloat.
Or make it appear more important than any other win this season.
Or give the slightest notion such an outcome brings even a hint of additional satisfaction.
"Did it bother me getting fired?" Gallant said. "Sure, but that's because I thought we had two great years and did everything we talked about doing and things were going well. But they had a change of philosophy and wanted to go in a different direction. I can live with that, but I was disappointed because I loved my players.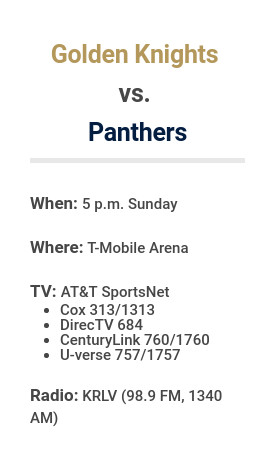 "Sometimes, ownership makes decisions. I accepted it."
That's his story, and he's sticking to it.
Gallant and the Golden Knights welcome Florida to town, where the franchise that fired the coach in November 2016 gets its first look at the team he has directed to the best start in league history by an expansion side.
Whether it was because of Gallant and management having different visions for the Panthers, specifically his reported disagreement with an emphasis on analytics in regard to personnel decisions or belief the team sacrificed too much of its physical presence with such moves, or all of it, or some of it, or none of it, this happened:
After beginning last season 11-10-1, the Panthers fired a man who the previous year led them to a franchise record 103 points, the Atlantic Division title and was a finalist for the Jack Adams Award, annually bestowed to the NHL's top coach.
Gallant, 54, insists he learned more from being fired as coach in Columbus a decade ago than the Florida experience, saying by then he was confident in his abilities and that another opportunity would soon follow.
"People know who I am and what I can do," he said.
Vegas agreed.
I have voted over the years for many of the top awards in college and pro sports and would think, while understanding such honors are often based on the subjective views of those casting ballots, the Jack Adams falls in line with how most Coach of the Year races are decided.
And, while certainly not discounting the jobs being done in places such as St. Louis and New Jersey and Los Angeles, anyone who doesn't believe Gallant should be a massive leader in the clubhouse at this point has probably had one or 20 too many Molsons.
The Knights have 20 wins in 31 games and sit second to the Kings in the Pacific Division.
As an expansion team.
Come on.
Preaches skill, rest
How is he doing it?
A self-described dirty player for 615 regular-season games over parts of 11 NHL seasons, what was Gallant's old-school style in skates has transformed into a modern desire for skill and speed and clean play while standing behind the boards.
The Knights are one of the league's least penalized teams and probably its most rested. Gallant doesn't beat them up at practice. Morning skates are barely 35 minutes of drill time. They never go long.
"(Gallant) is a unique guy," defenseman Nate Schmidt said. "The beauty is, before we all got here, the words that stuck out to me that I heard about him were 'loyal' and 'honest' and 'respected.'
"Guys love playing for him because he wants everyone to succeed. But you also know where you stand. Accountability is huge. Knowing each person is held to the same standard by him. That's really important. He's a treat to play for. I love it."
Mike Kelly was also in Florida with Gallant and is now a member of his coaching staff here, someone who believes Sunday's game will come and go without his boss feeling the need to prove anything, who doesn't expect him to prepare for or treat the opponent any differently than he would another.
"He doesn't change who he is, regardless if he's talking to the best player or the Zamboni guy," Kelly said. "He's just the same person, every day and all the time. He's sincere. He wants everyone to do well and enjoy success and do it together."
One story that gained national traction upon Gallant being fired in Florida dealt with a picture of him shortly after receiving the news via phone from ownership. The team had just lost at Carolina and was headed to Chicago. Gallant was headed home.
He was photographed waiting for a taxi in the cold of Raleigh, North Carolina, and later said he hadn't wanted to wait for a car service the team had called for him.
This much we know: Given the job he has done with the Knights, if he ever needs a ride anywhere in Las Vegas, I'm guessing cars will be lined up and down Tropicana Boulevard.
"It would be easier now," he said.
If the Knights win Sunday, he insists his smile won't be bigger than after any other victory.
That's his story, and he's sticking to it.
Contact columnist Ed Graney at egraney@reviewjournal.com or 702-383-4618. He can be heard on "The Press Box," ESPN Radio 100.9 FM and 1100 AM, from 11 a.m. to 2 p.m. Monday through Friday. Follow @edgraney on Twitter.