Like looking at a Picasso, opinions differ on style of Knights, Kings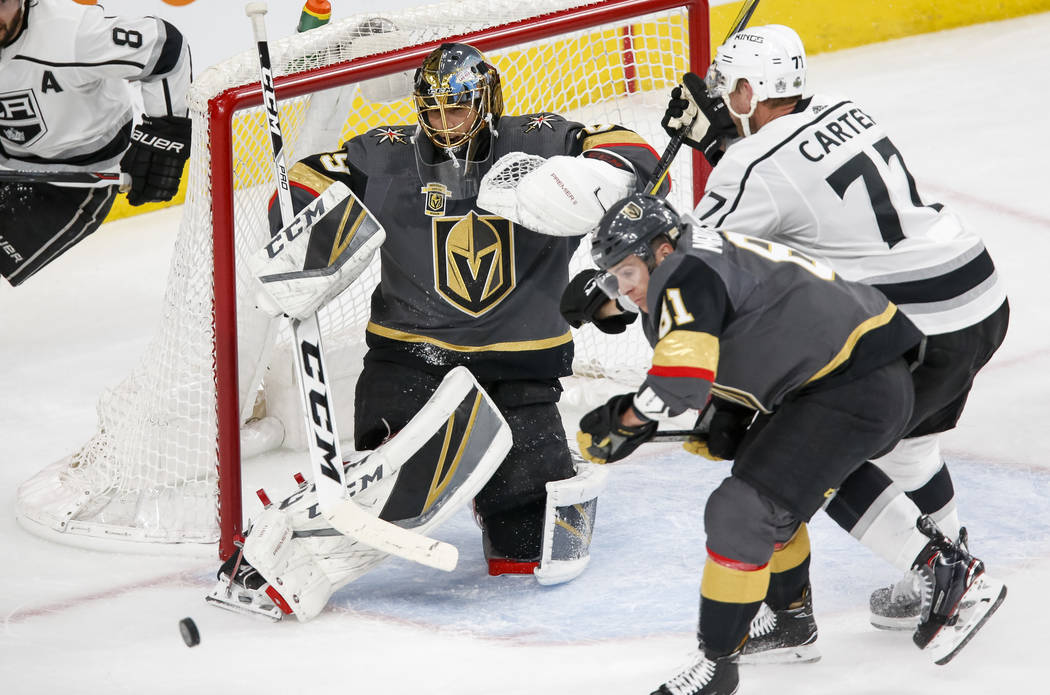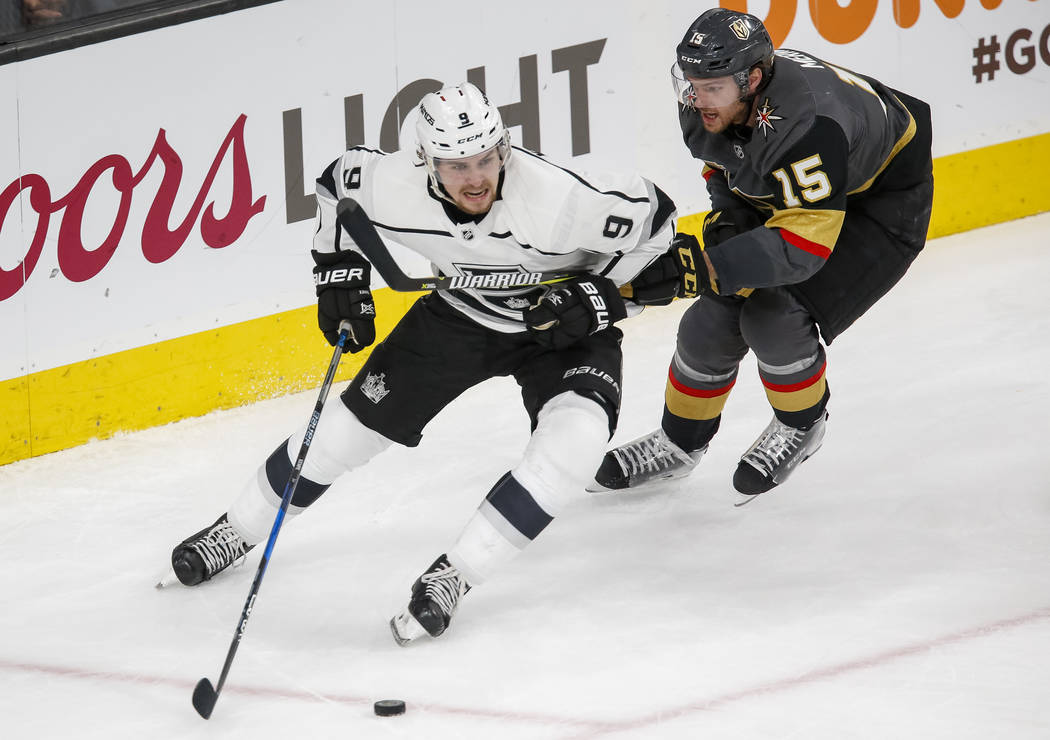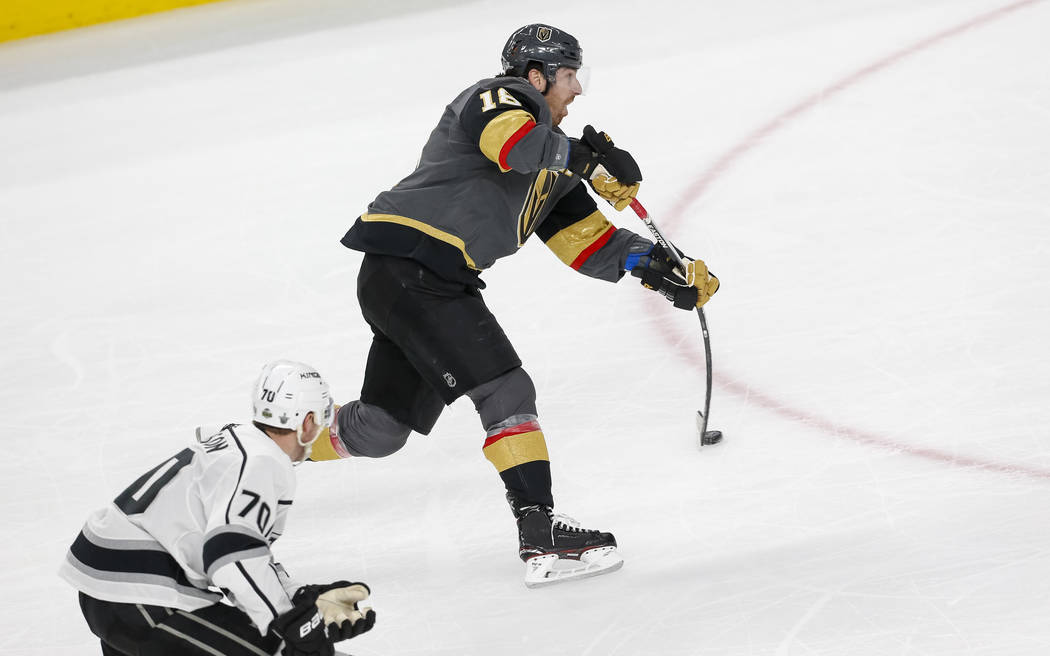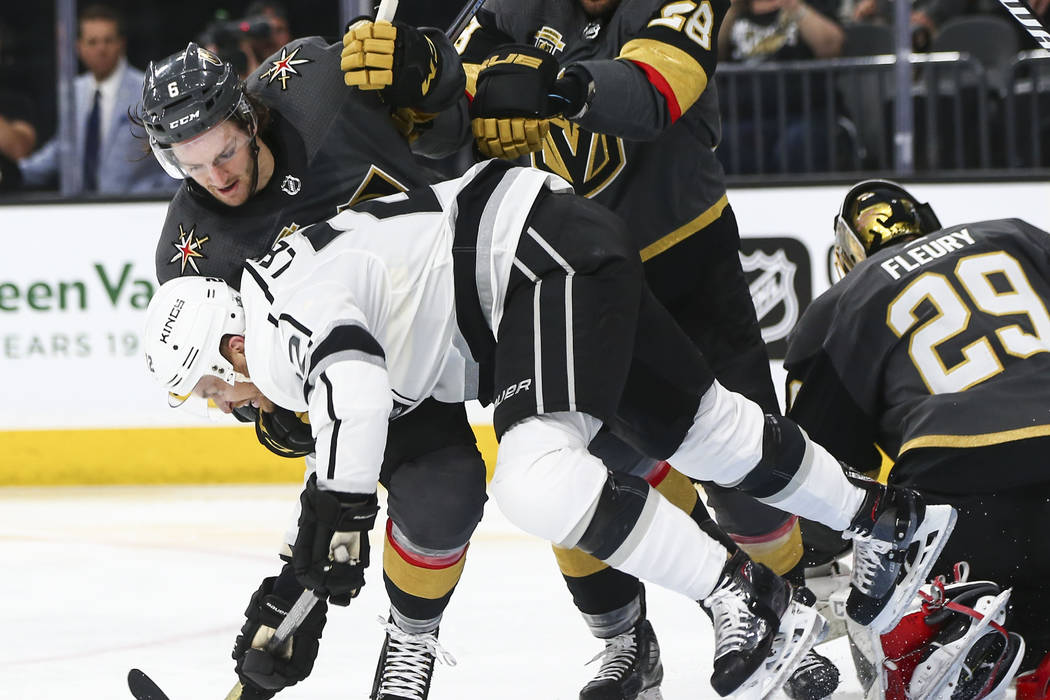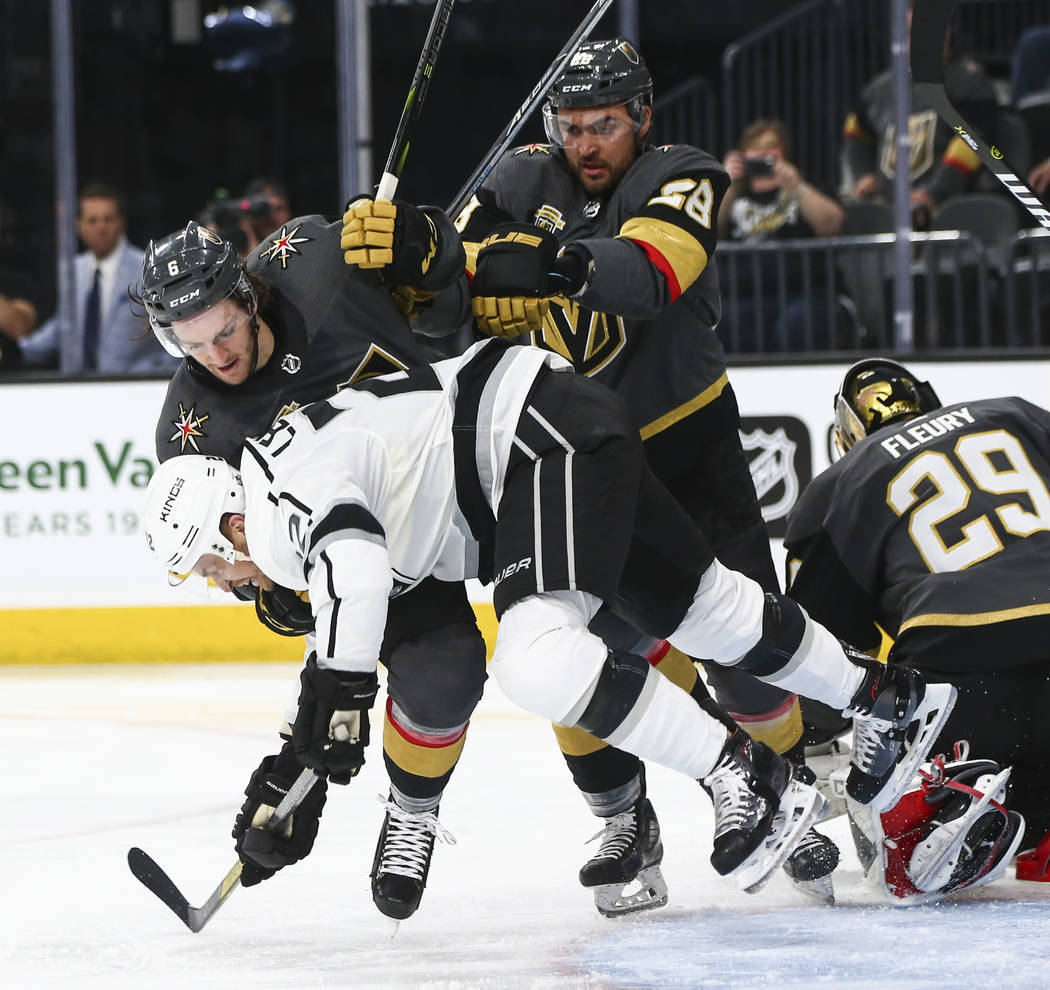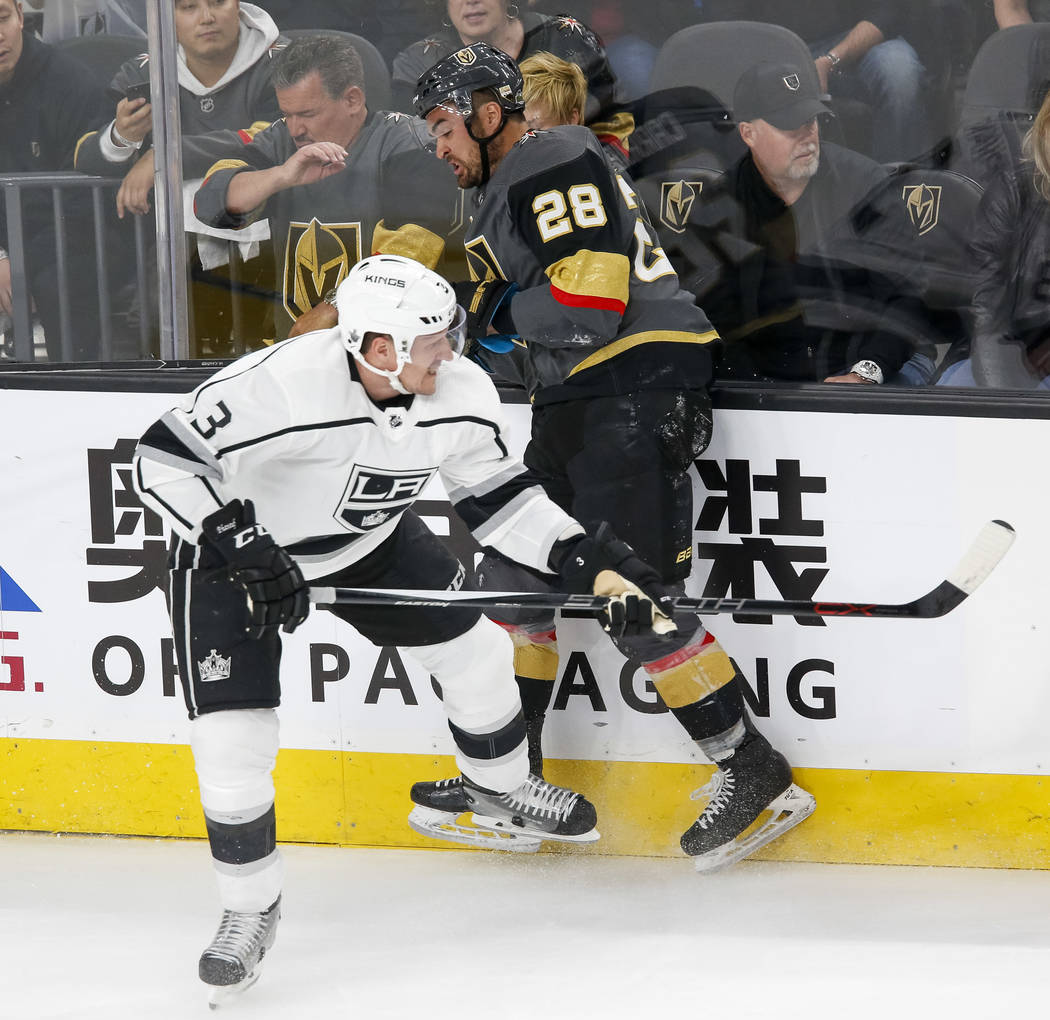 I suppose it's like a class of art students staring at a Picasso and each being asked to interpret the work.
Same painting. Wide range of opinion.
This also holds true in sports, where the aftermath of perspective from a close game is almost always different depending on which side of the score you land.
It's a safe bet Game 1 of the best-of-seven Western Conference playoff series Wednesday night between the Golden Knights and Kings wasn't nearly as physical as final stats suggested — a total of 127 hits were officially recorded. But that doesn't mean Vegas didn't send an important message: The team whose central strength lies within its speed has no intention of backing down when things get testy.
In fact, the Knights made it a point to hit first.
Then the third period arrived, and one King made it a point to hit dirty.
The Knights beat the Kings 1-0 and will host Game 2 on Friday night at T-Mobile Arena, where Los Angeles will be without its best defenseman because he got all riled up and took a cheap shot.
That the league's Department of Player Safety did its job and suspended Drew Doughty for one game after his hit on William Carrier of the Knights is an equitable response and one that supports a clear mandate against hits to the head.
Doughty sitting for Game 2 is the right call. A simple fine wouldn't have been enough.
How much it will influence the way both sides play Friday is anyone's guess — retaliation is a dangerous theory in a series where goaltending suggests each game will be low scoring and close — but things are sure to get chippy again.
The side that won Wednesday thought it was a fairly physical 60 minutes.
"We were in playoff mode, and we're going to be hard on guys when we have the opportunity without being stupid and taking penalties," Knights defenseman Brayden McNabb said. "I don't think it was a statement by us. We're not really known as a physical team, but we have guys who can hit and finish checks, and that showed."
Said defenseman Deryk Engelland: "We can definitely play that (tough) style. I think it was exactly what we expected going into the game."
The side that lost sort of saw the Picasso of a weeping woman, um, game, differently.
"I don't want to sound disrespectful when I say this, but sometimes I don't even know where they're situated when they are marking those stats," Kings coach John Stevens said. "I'm not sure where (127 hits) comes from, but I don't think anybody would be playing (Friday) if those numbers were accurate."
Said Kings winger Dustin Brown: "The (hit stats) were (bleep)."
Maybe. Probably. But more than how a sheet of paper suggests things went, the Knights set a tone for the series that flew in the face of a theory that says the only way they can eliminate a bigger, heavier Los Angeles side is to outskate it.
Neal's amazing shift
Vegas did all the little things — physically and skillfully — needed to win a game in which the goalies (Marc-Andre Fleury and Jonathan Quick) were beyond impressive.
Take just one shift from forward James Neal.
It occurred with about two minutes remaining and the Kings trying mightily to create chances and potentially tie the score. It helped that Neal is by far the smartest of the Knights' players, and yet his ability to disrupt flow and force his man to the side and clog passing lanes and keep an active stick was impressive even for a veteran with 81 career playoff games.
It was a small but incredibly vivid example of why the Knights took the opener.
Those 127 hits?
Well, even Vegas coach Gerard Gallant raised his eyes at that.
"When I see 68-59 (in hits), I sort of … I don't buy it," he said. "I mean, if they're counting every bump, then fine. Jonathan Marchessault — when he gets eight hits — I mean, he finished some checks …"
Yeah, nobody is confusing the Knights' Marchessault with Matt Martin.
And yet nobody can deny this: The Knights, win or lose the series, survive and advance or make vacation plans, sent a message in Game 1 that they won't be backing down from a physical standpoint, no matter what the other guys thought.
"Some buildings," Brown said, "you can kill a guy and not get credit for a hit."
I suppose it's like that Picasso.
All depends on how you look at things.
Contact columnist Ed Graney at egraney@reviewjournal.com or 702-383-4618. He can be heard on "The Press Box," ESPN Radio 100.9 FM and 1100 AM, from 11 a.m. to 2 p.m. Monday through Friday. Follow @edgraney on Twitter.