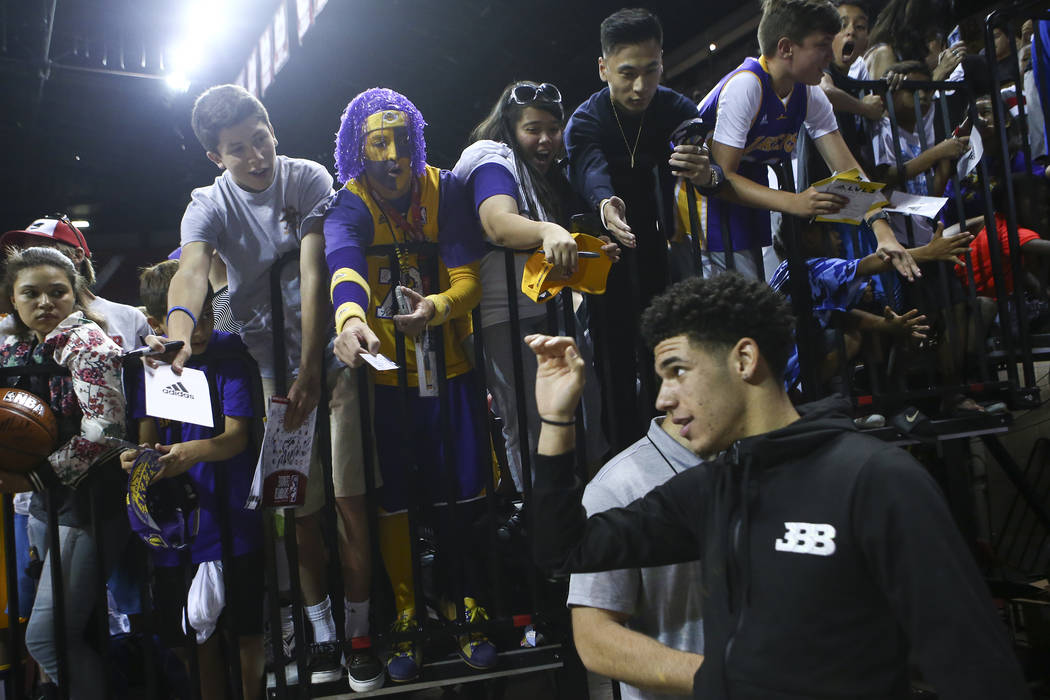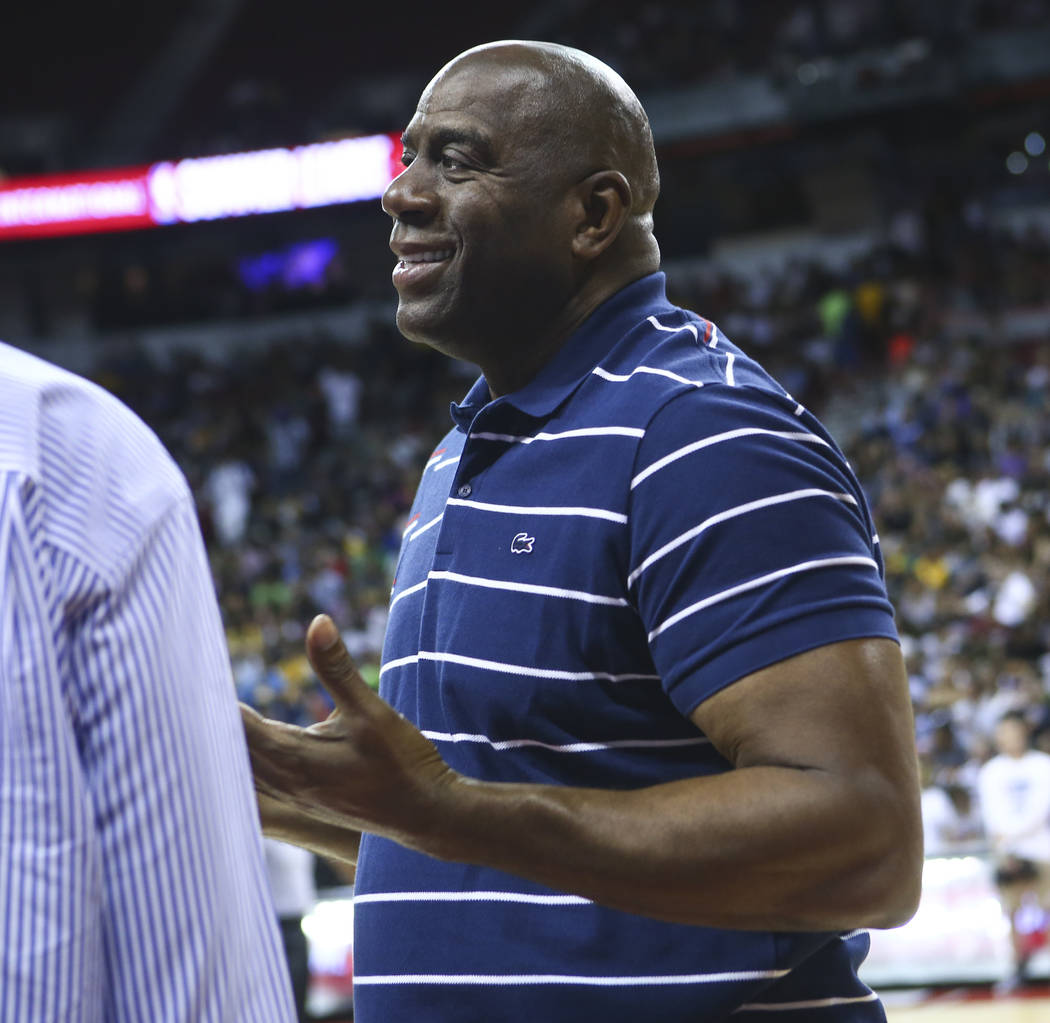 July comes and goes and many of the principal themes never change.
Lottery picks. Intriguing matchups.
Lots of memorable play.
Lots of sloppy play.
But there was something different about this year's NBA Summer League, something unlike any of the previous 12 years.
The storylines seemed to own more interest and the seats were definitely occupied by more fannies.
Lonzo Ball didn't have everything to do with that, but he played a major role.
Think about it: When was the last time (answer: never) shoe brands worn by a kid who has yet to play a minute of regular-season action received so much attention?
On this point, I was incredibly disappointed Ball didn't sport the New Balance kicks from Costco, which I have found durable and a smart bargain at $58.99.
Or, as we like to say around the Summerlin crib, what a shoelace on the Big Baller Brand costs.
You know it's summer when the league's Most Valuable Player is named before the championship game tips off, one he would miss with a calf injury.
You know it's summer when the MVP shot 2-of-15 in his debut and missed two of his team's seven games — and was still deserving of the award.
Your champion for 2017 is Los Angeles, having beaten Portland 110-98 before 10,304 at the Thomas & Mack Center on Monday night, the culmination to the most attended summer league in Las Vegas history.
A total of 127,843 between two facilities, to be exact.
The previous high was 109,000 and change.
Call it The Lonzo Effect.
Ball sat and watched the Lakers franchise he will lead come opening night — with a totally different cast of teammates around him then, of course — after having accepted his MVP trophy for averages of 16.3 points, 7.7 rebounds and 9.3 assists.
He had two triple-doubles in five games. His father (LaVar) made a few made-for-TV appearances. One of his brothers was seen on Instagram with a new Ferrari.
Just another week in The Life of Balls.
"When you have a star like Lonzo or whoever it may be next year, that's just an added attraction," said summer league co-founder Albert Hall. "He just happened to play on the Lakers. Lonzo had a good summer, but next year it will be somebody else.
"It's great having the star power of the top players, but I wouldn't say summer league is any better or worse because of one player. There is just more awareness."
Ball mattered a ton, and the fact the Lakers won the entire thing and drew the number of fans they did was equally significant. It all went hand-in-purple-and-gold-hand.
Time will tell if this draft class is as talented and deep as many believe, but the last 11 days did nothing to dissuade such a notion. Ball's passing and court awareness was even better than predicted. Caleb Swanigan, taken 16 picks after Portland teammate and former Bishop Gorman High standout Zach Collins, played like the lottery pick.
Jayson Tatum already appears to have the skill of an elite shot-maker, was terrific in the games he played for Boston and yet couldn't even make the all-league first team. Dennis Smith Jr. was chosen ninth overall by Dallas and the point guard competed as if he's going to build a career out of making the eight teams who passed on him regret it for years to come.
Markelle Fultz was injured in his Las Vegas debut, but the 76ers guard and No. 1 overall pick showed enough in a short time to understand why Philadelphia covets him so much.
Kyle Kuzma, MVP of the title game, showed everyone, well, who the heck Kyle Kuzma is.
Perhaps more than ever in the league's history did each day feel as a true NBA experience. It continues to be an affordable outing for families that regular-season games aren't, and the ancillary events around the concourse continue to engage more and more fans. This year was just different. More intriguing in every way.
"We're always trying to get better," Hall said. "There is still a lot of room for growth. What people see on the basketball side is outstanding — the energy of the fans is authentic. But there is so much more to summer league in terms of a business perceptive.
"We always knew if there were good basketball teams and it's in Las Vegas, one of the reasons we do it here, people would come to watch. Is it thriving? Yeah. We had a really good year and are expecting it to ascend. But to say we expect sellouts and some of this other stuff, no. We just wanted to put a good product on the floor and see where things went."
They went to record attendance levels.
Imagine what the crowds could have been had Lonzo worn a pair of Costco kicks.
Contact columnist Ed Graney at egraney@reviewjournal.com or 702-383-4618. He can be heard on ESPN Radio 100.9 FM and 1100 AM from 11 a.m. to 2 p.m. Monday through Friday. Follow @edgraney on Twitter.