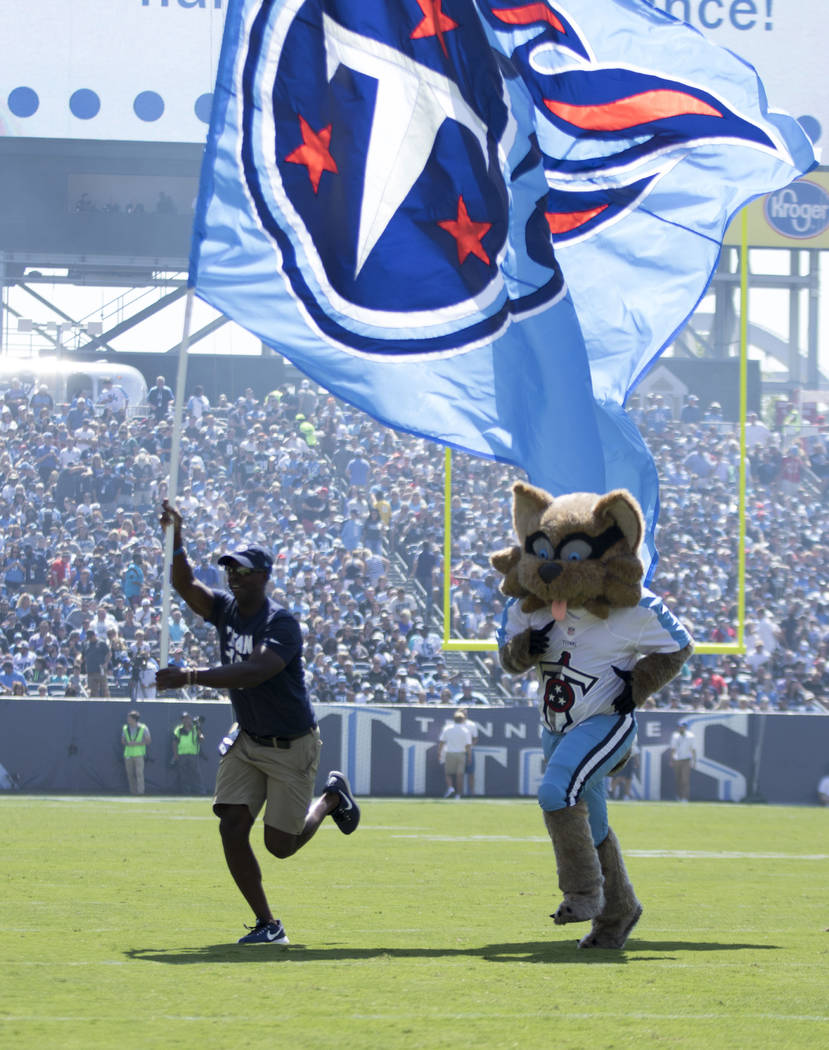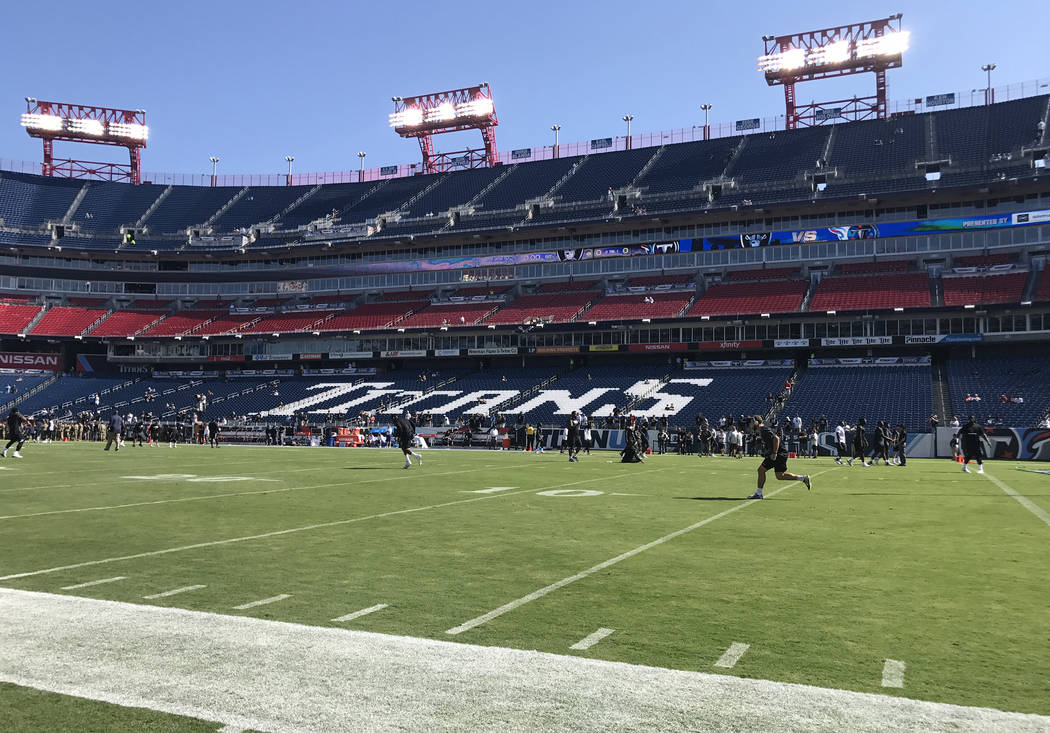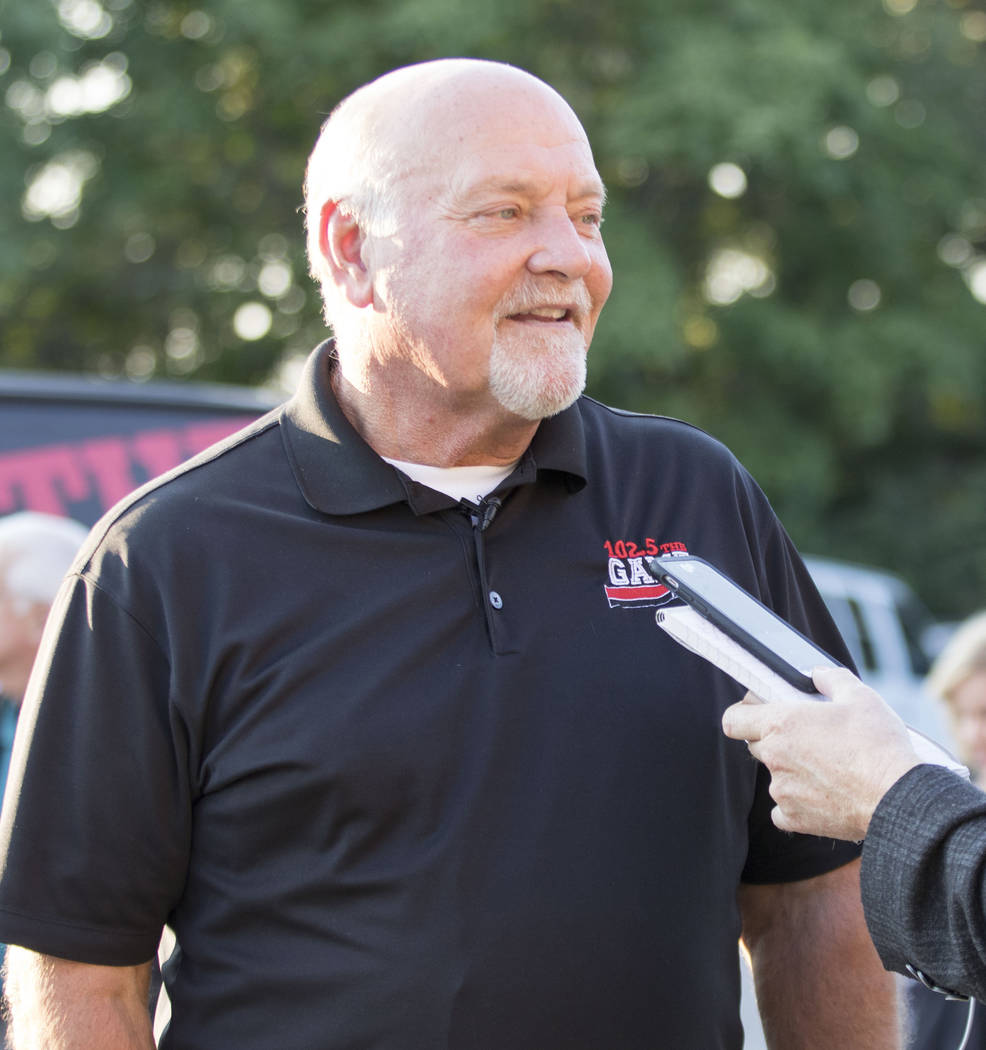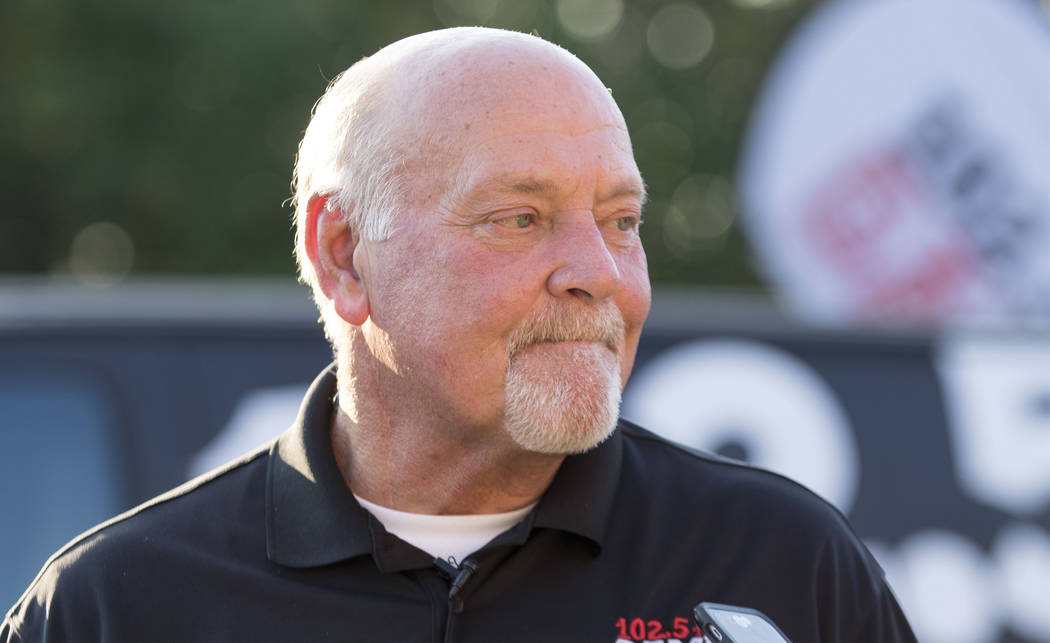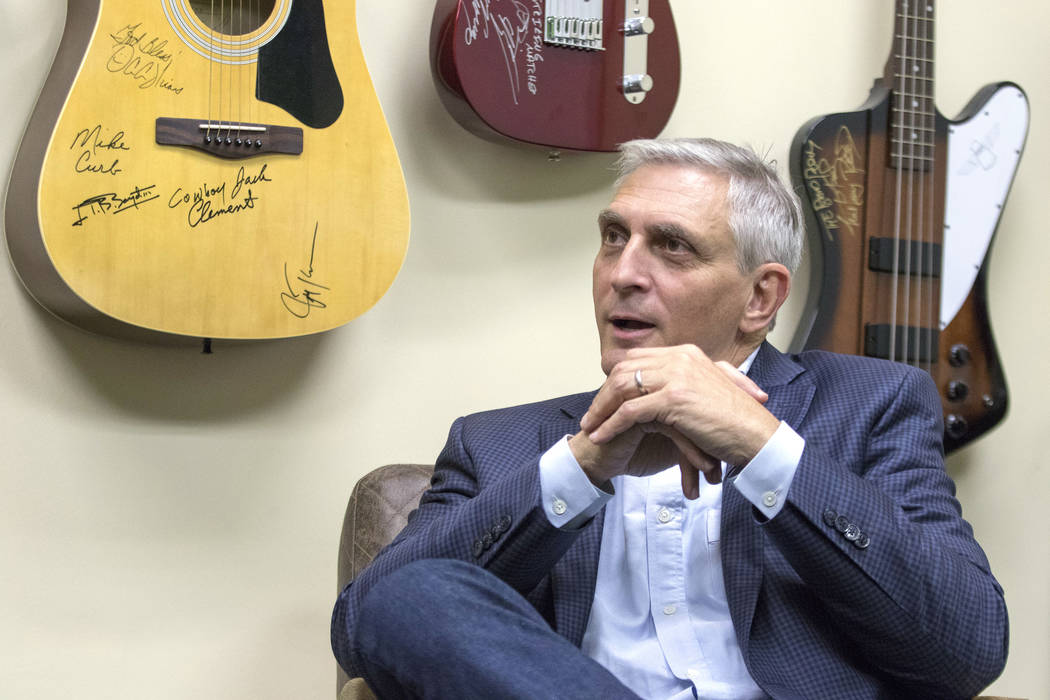 NASHVILLE, Tenn. — Across the street, there was an adult book store and massage parlor, enticing venues for when the boys came home from Vietnam and earned a night off from Fort Campbell.
Back in the early 1970s, the real Sin City was located on the Cumberland River in the north central part of Tennessee.
They had peep shows and everything.
Staring out from a window at 417 Broadway, within the endearing time machine that is Ernest Tubb Record Shop, Victor Black recounts how the town was then revitalized through sounds rooted in folk tunes of the Southeast and romantic ballads about cowboys out West.
"Slowly, surely, music brought things to life all throughout downtown," Black said. "But professional sports brought a much different vibe. The growth and enthusiasm raised the town to a different level."
Hank Williams played those free Midnite Jamborees on a stage in the back of the record shop. So did Patsy Cline and Loretta Lynn and Elvis Presley.
That was the then.
This is the now: In June, country music legend Alan Jackson performed a free concert on a stage along Broadway, where an estimated 80,000 fans lined every square inch from Fifth Avenue to the riverfront.
Jackson and the massive gathering were there to celebrate an element that has come to define Music City as much as a seemingly endless line of bars and honky tonks.
A hockey team.
Las Vegas, this too could be you one day.
Defining NashVegas
The similarities are striking, from market size to an attractive entertainment destination for tourists to an insatiable appetite for major league professional sports.
Nashville has been devouring the latter for nearly two decades.
Las Vegas just sat down at the dinner table.
If there is a place for Southern Nevada to most closely associate itself with welcoming an NHL expansion team and soon an NFL franchise, it's where the world's longest-running live music radio show continues with the Grand Ole Opry.
It will begin on the ice in Nevada, where the Vegas Golden Knights open play this season in T-Mobile Arena and will be followed by the Raiders relocating to a state-of-the-art NFL stadium in 2020.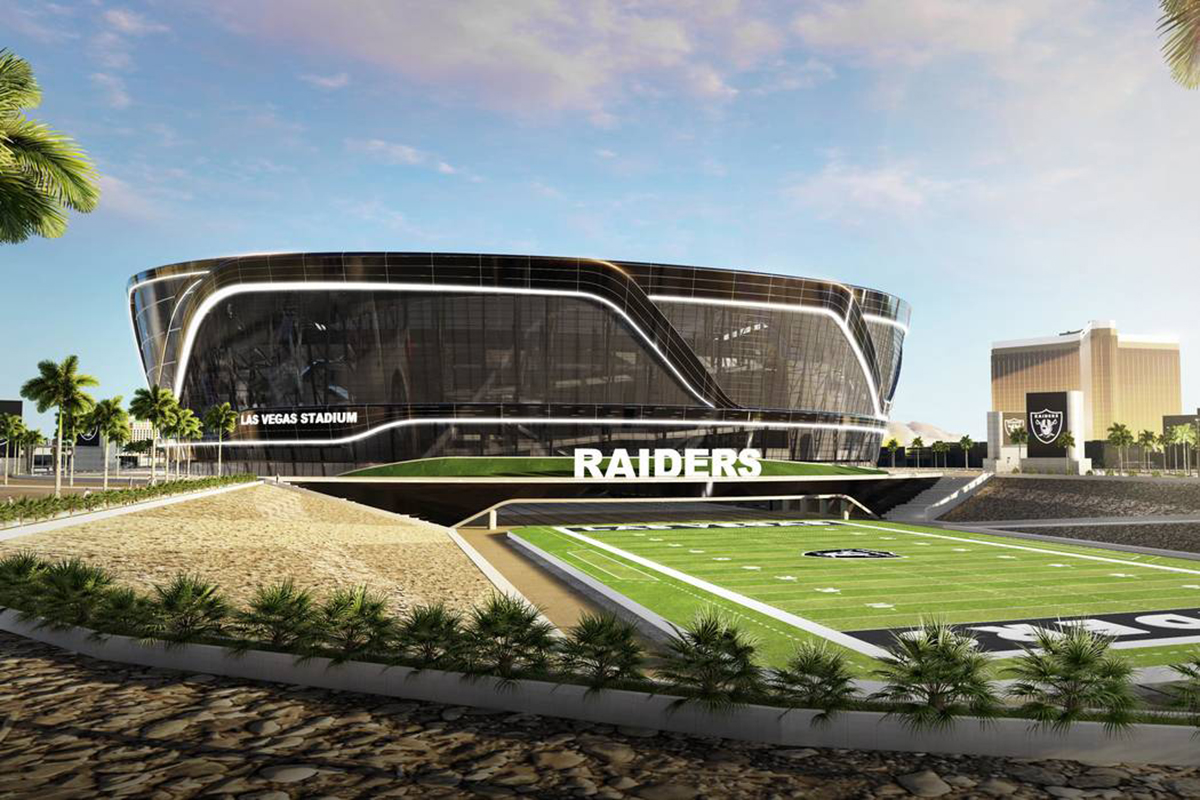 A rendering of the Las Vegas Raiders stadium project.(MANICA Architecture)
Nashville knows both sports well, the Predators having arrived to Bridgestone Arena as an NHL expansion team in 1998, while the Tennessee Titans came to town that same year and played a season at Vanderbilt before moving into what is now Nissan Stadium.
It was also a relocated franchise, formerly the Houston Oilers, and spent a year in Memphis before heading northeast on Interstate 40 for 209 miles.
Like in Nashville, where the two major sports facilities act as bookends from one end of Broadway to the next, those in Las Vegas will exist in prime locations for tourists to reach.
But there are also lessons for Las Vegas to learn about how Nashville has maneuvered in and around both the good times and bad of being a major league sports city, ways in which to maximize a town's potential with such teams and yet also how to deal with inevitable barriers.
All honeymoons, remember, eventually end.
"You never want to embarrass yourself," said Butch Spyridon, president of the Nashville Convention & Visitors Corp. "You always want to deliver, especially on the hockey side of things."
It makes sense to begin there, with the sport Nashville came a slapshot away from losing.
Eventually, you better win
Before history was made, before Jackson jammed to those 80,000 on Broadway, before giant screens were erected on streets throughout the state so that those without tickets could watch the Predators in their first Stanley Cup Finals last season, expansion brought some dark and losing times, not to mention empty seats, and the team eventually had one skate out the arena door.
If not for a local ownership group stepping up in 2007, the Predators would have been sold and relocated to Canada, and Nashville would have been branded a failure for not supporting its first major league team enough to save it.
"I think it's pretty clear that, at some point, you have to win," said Predators general manager David Poile. "But a huge part of being successful in hockey is giving back to the community. Allowing the city to embrace your team. What you do on the ice is very important, but what you do off it is equally as so."
It's the hope of those running the Knights that a three-year start on the Raiders will at least afford the hockey team a fighting chance when it comes to securing corporate sponsorships, although sticker shock has caused several local companies to balk at what the NHL expansion team has sought in terms of dollars.
"You can't just like the team," Spyridon said. "You have to support it by buying suites and tickets and merchandise and showing up on those mid-weeks games. Las Vegas will find out the same thing.
"And it sure helped making the Stanley Cup finals."
Is that all?
It's true: NFL is a beast
How things are different in Nashville when it comes to football: It might not be a Southeastern Conference power, but Vanderbilt still exists within one of the nation's top Power Five leagues and the hunger for the college game is insatiable.
UNLV plays in the Mountain West.
'Nuff said.
So while Las Vegas might not have to worry about overcoming a college bias when trying to sell the professional game, it could encounter another issue that arose when the Titans began to market their product locally.
"As a city of transplants, Las Vegas will go through what we did in terms of many people already being fans of other franchises," said Floyd Reese, general manager of the Titans from 1994-2006. "We came to them and said, 'OK, you are a Steelers or Cowboys or whoever fan when we play them. But for the other 15 games, root for us.' That's kind of where we started and then it eventually got to the point where they were all Titans fans."
They went 8-8 playing a season in Memphis and then 8-8 that year at Vanderbilt. Feeling was, if they went 8-8 again after moving into Nashville, it would mark who the franchise was, but if they exploded and won 12 or 13, the town would respond accordingly with support.
They went 13-3, made Super Bowl XXXIV against the St. Louis Rams and came a yard short on the game's final play from a potential tying touchdown.
And the honky tonks also never looked back.
A game-changer is right
Victor Black retired 10 years ago from his job as a California schoolteacher, moved to Nashville and now spends his days telling stories, ones about how the record shop he has worked in for six years was once a building used by the Union Army as a Civil War hospital during the Battle of Nashville.
He talks about how the town, like Las Vegas, also has a Triple-A baseball team in the Sounds, an affiliate of the Oakland Athletics. He talks about the Nashville Superspeedway, which sits 30 miles east of downtown, and the pursuit of a Major League Soccer franchise.
Things are buzzing here. Buildings along Broadway are being sold for 10 times or more than the amount they were purchased. And while music might exist at the center of such growth, Nashville has never been the same since 1998.
"(Major league sports) put a totally different spotlight on your town," Spyridon said. "It validates a city. It tells you there is enough corporate sponsorship and wealth to sustain. It gives people new and different reasons to travel to your city. Las Vegas will see and experience all the same things we have.
"Things are about to change there forever."
Contact columnist Ed Graney at egraney@reviewjournal.com or 702-383-4618. He can be heard on "The Press Box," ESPN Radio 100.9 FM and 1100 AM from 11 a.m. to 2 p.m. Monday through Friday. Follow @edgraney on Twitter.