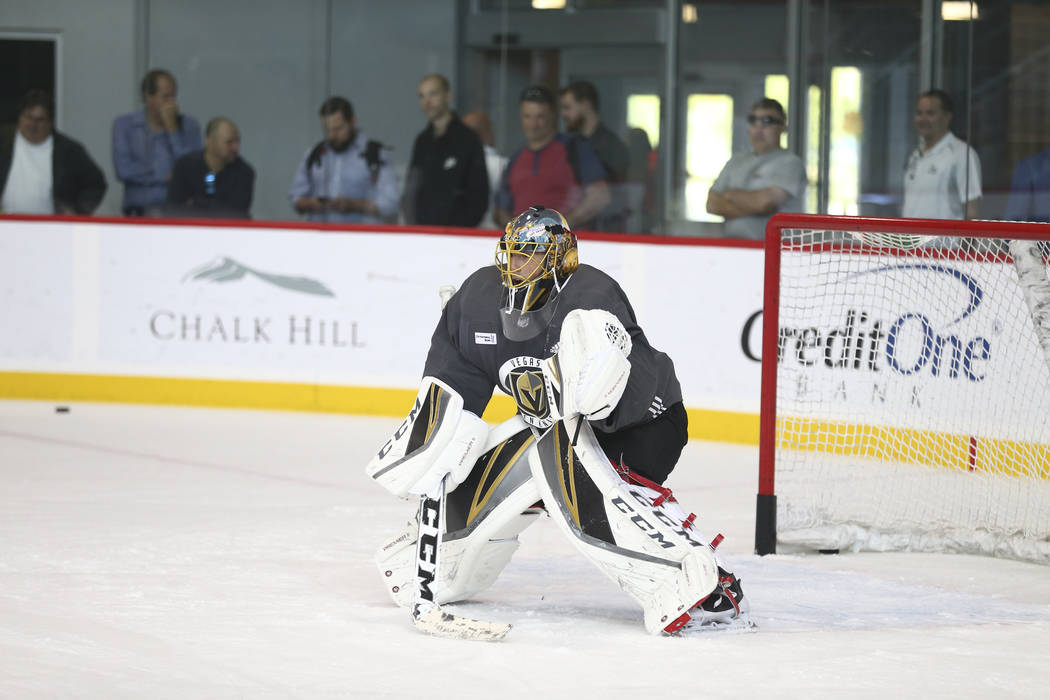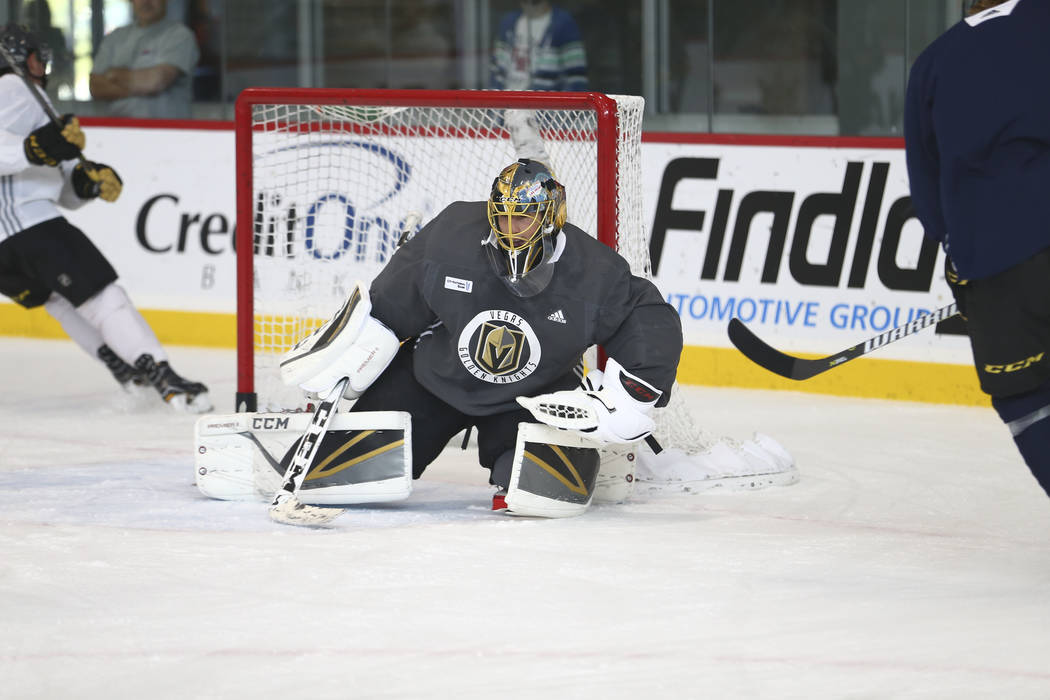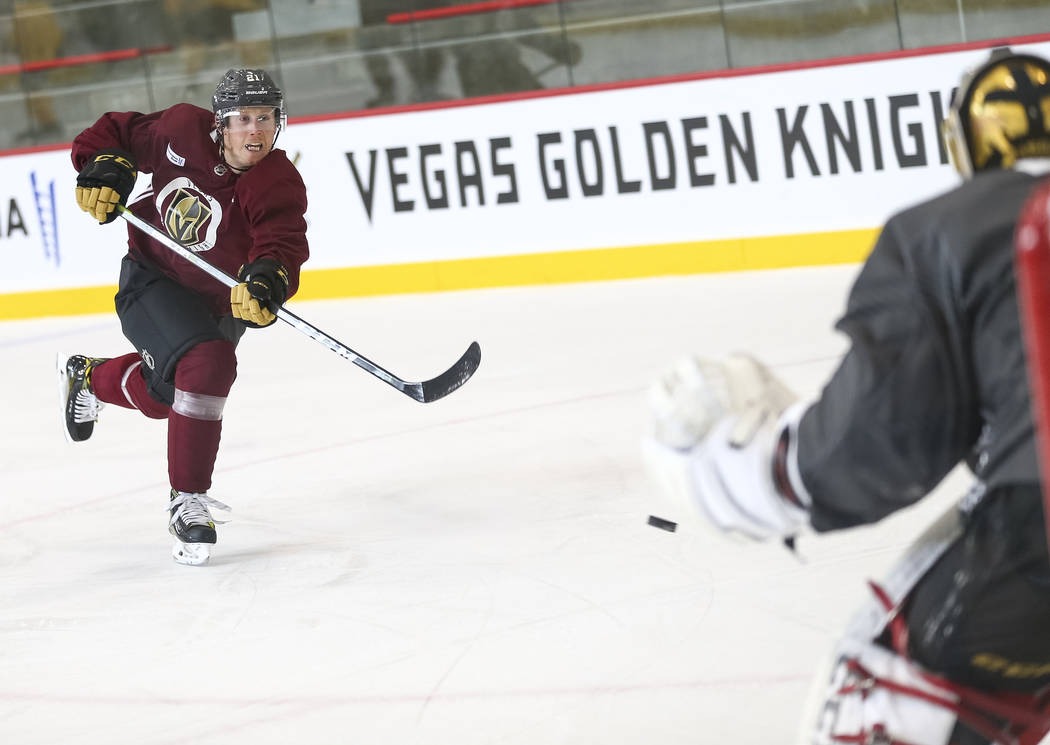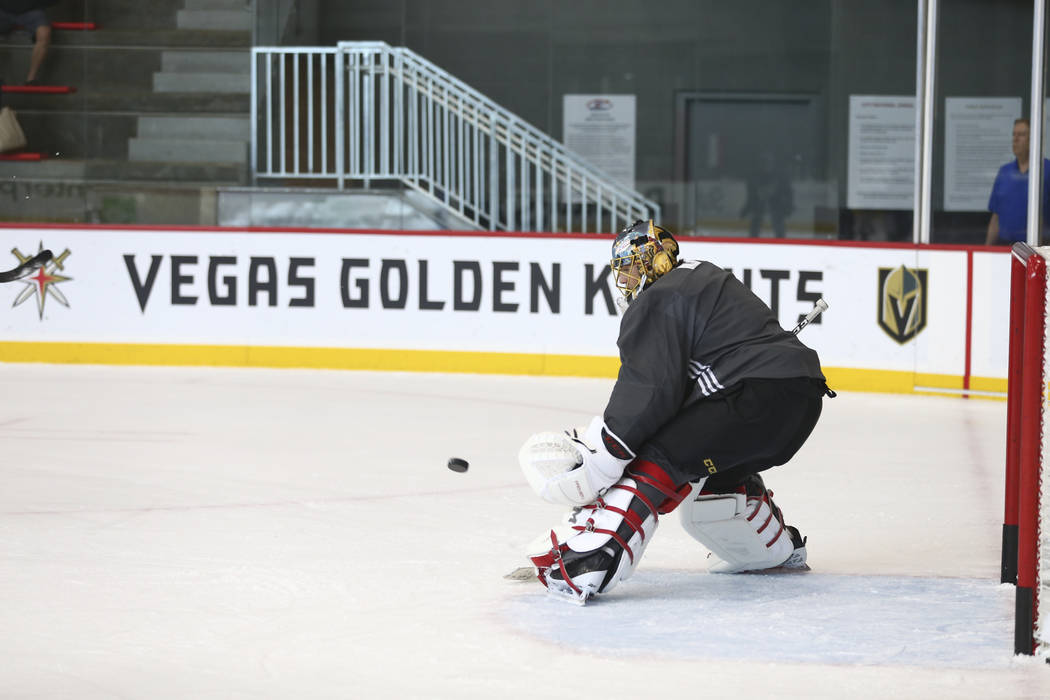 DALLAS — At some point, a Hall of Fame argument will be made on his behalf. It could go either way, his highs having soared beyond the peak of Everest and his lows wading amid the salinity of the Dead Sea.
But none of it, not the gold medal at the Winter Olympics, not the three Stanley Cup championships, not losing his job to a younger goalie, not the fact some of his worst moments have come in the playoffs, not being exposed in an expansion draft and shipped away from the only NHL home he knew, changed how Marc-Andre Fleury views his place on the ice.
If history is indeed written by winners, Fleury more than anyone else wearing a Golden Knights sweater deserves to hold a pen, for it is his likeness by which the first major league professional sports franchise in Las Vegas will be defined.
But when the team's inaugural season begins against the Dallas Stars on Friday at American Airlines Center, Fleury will embark on the sort of journey he hasn't known since being drafted by Pittsburgh in 2003, when the prospects for a season will assuredly produce more losses than wins.
What then, at age 32 and having two years remaining on his contract, drives a player whose former team averaged almost 50 wins a year since 2006 (not counting the lockout-shortened season in 2012) to hunger for more?
How does the only player to appear in 13 straight seasons wearing a Penguins uniform discover the desire and mental toughness to, in most every way, start over?
"Stop the puck and win games," Fleury said. "Always, the same stuff.
"You know, I love the game. I play it, I watch it, I'm a fan of it. At first (in Pittsburgh), I just wanted to make a good impression and make the team. I was able to stick around a bit. Now, I am here to help build this team from the ground up and help make us good as soon as possible. You can always get better. Until I stop every puck in every game, I can be better."
He isn't the biggest guy, certainly not what you might expect when watching that powerful butterfly slide. His technical skills are near flawless, his athleticism and flexibility beyond measure.
He might be 6 feet 2 inches tall and 180 pounds. Maybe.
But he also takes a lot of risks, and for this can find himself in trouble and a red light circling behind him, which begs an obvious question: While it's one thing for a goalie to be ultra-aggressive playing with a Stanley Cup champion roster, how will such tactics prove with that of an expansion one?
How much will that superior upper body balance mean if those defending can't keep the other guys off him?
"Marc is so smooth," Knights coach Gerard Gallant said. "He is naturally blessed. It's sort of like comparing the skating of Paul Coffey to me. One of us was very natural. He would laugh when he skated by and you had trouble getting going. Marc is the same way. He makes it look so easy."
No goalie is good with traffic, so the way to beat someone such as Fleury is to get him scrambling and hope for rebounds and try to grind him down. Pretty easy to say. Really hard to do.
Nate Schmidt, however, has seen Fleury at his best, which in turn meant a bad result for the Knights defenseman.
It was during a second-round playoff series last season when Fleury, filling in for an injured Matt Murray, the young star who had taken his job, made 29 saves in a 2-0 win over the Washington Capitals in Game 7.
The victory sent Pittsburgh back to the Eastern Conference finals and was Fleury's ninth playoff shutout.
The Penguins don't win a second consecutive Cup without him.
"He was so good, so much that I have now told him the bar is set so high, he needs to play like that for us every single game," said Schmidt, selected from Washington in the expansion draft. "He can adapt to anything and makes saves you don't expect him to. He's just very calm in big games. That's what separates good goalies from great ones. That poise. He still competes to be better today than yesterday."
Gallant has been around Fleury for three weeks or so now, trying to learn all the new personalities and games of those in his locker room. He sees that the face of the franchise is almost always smiling, that he's still like a little boy trying on his first pair of skates.
Could it be, then, as simple as Fleury suggests?
Could such dramatic change at this point in his career be overshadowed by the purity of his endearment for the game?
"I just want to be good," he said.
Maybe that's what made him so great.
More Golden Knights: Follow all of our Golden Knights coverage online at reviewjournal.com/GoldenKnights and @HockeyinVegas on Twitter.
Contact columnist Ed Graney at egraney@reviewjournal.com or 702-383-4618. He can be heard on "The Press Box," ESPN Radio 100.9 FM and 1100 AM from 11 a.m. to 2 p.m. Monday through Friday. Follow @edgraney on Twitter.
The Fleury file
Name: Marc-Andre Fleury
Position: Goalie
Nickname: Flower
Drafted: First overall, Pittsburgh, 2003
Number: 29
Stanley Cup titles: 3 (Pittsburgh, 2009, 2016, 2017)