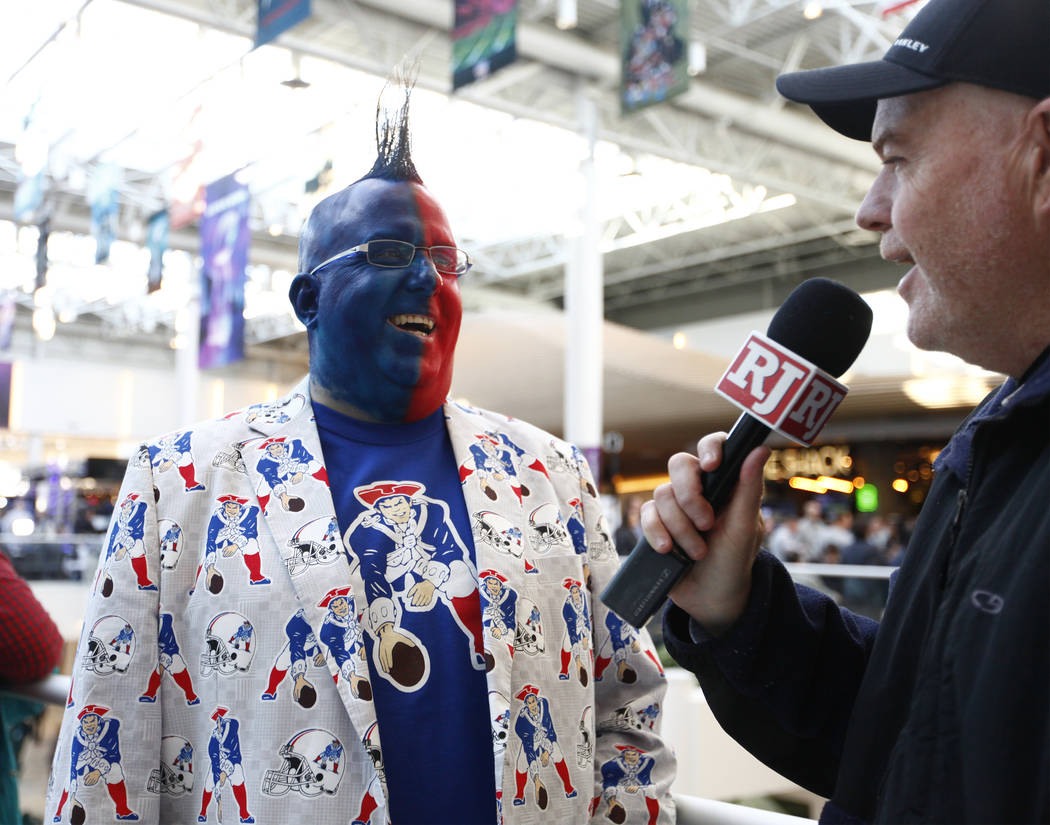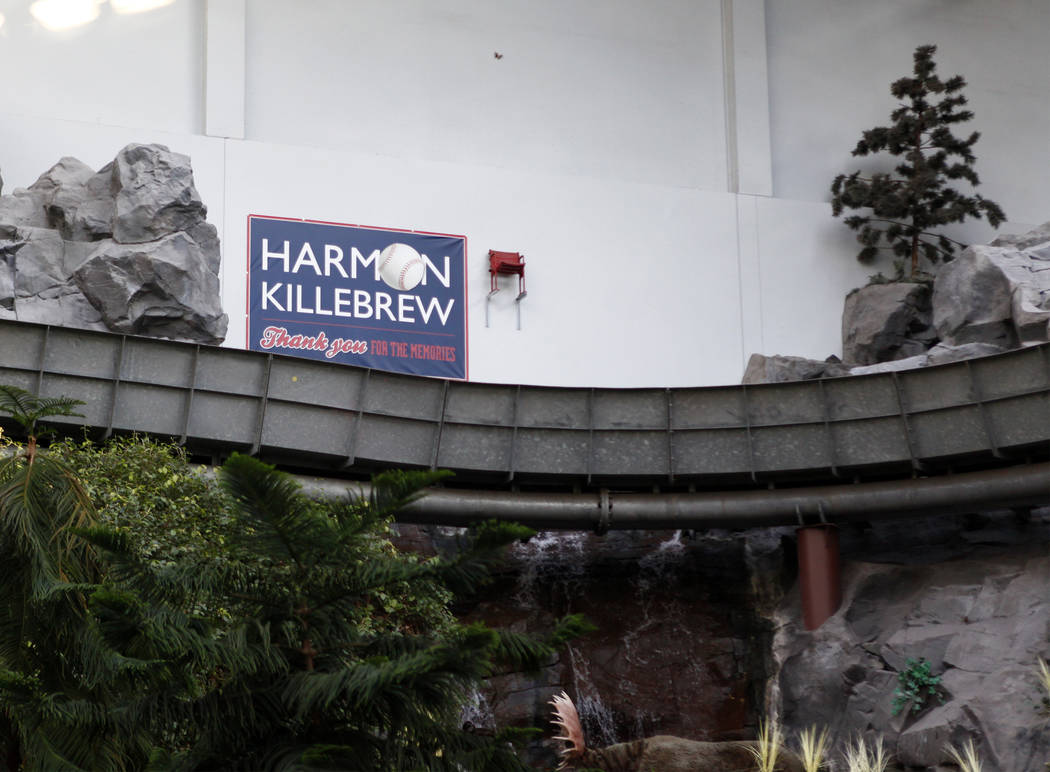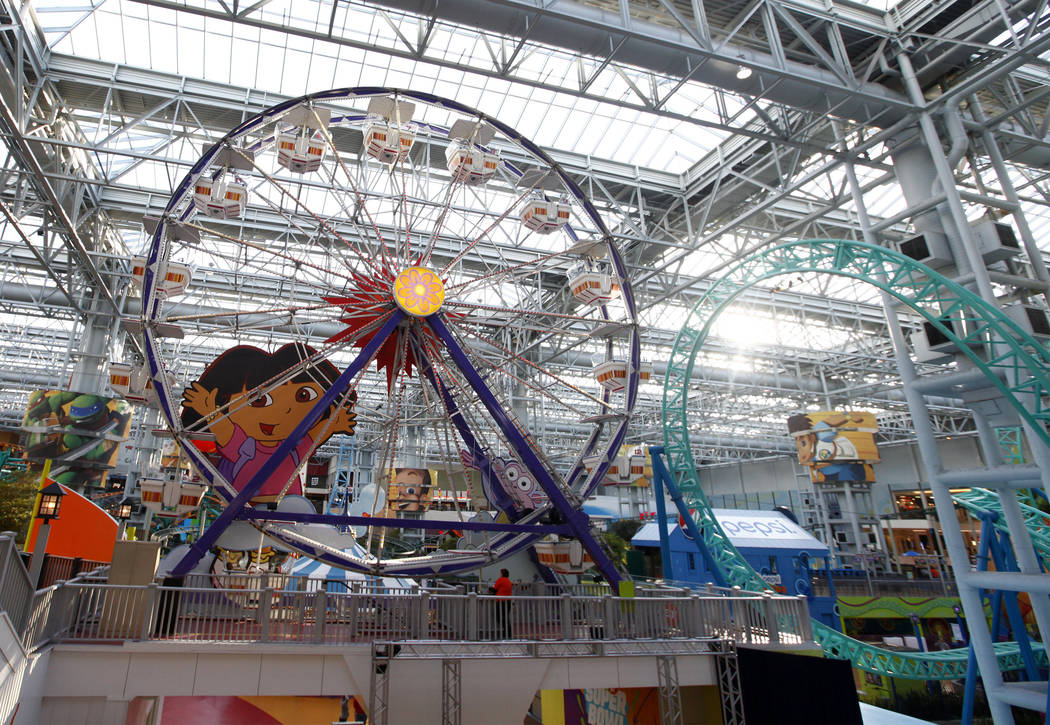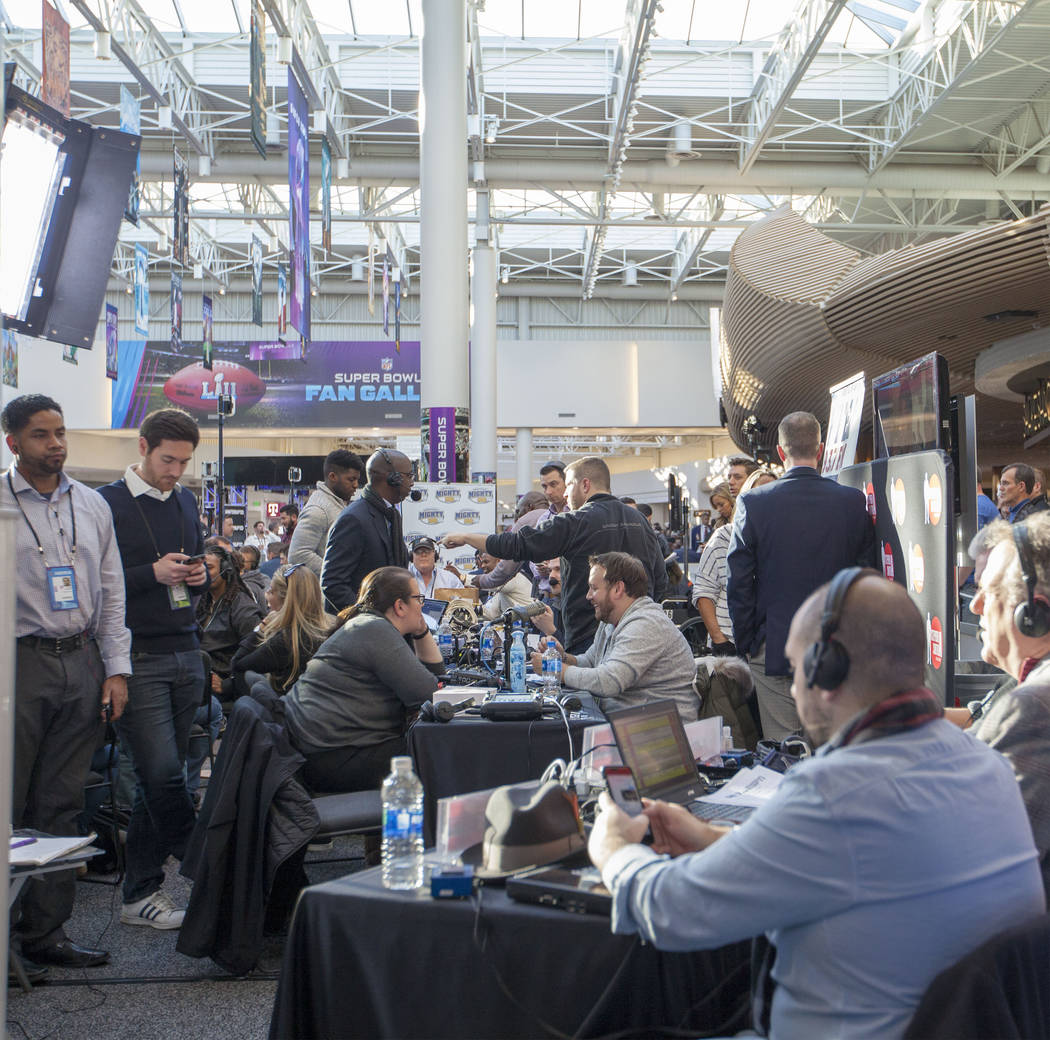 BLOOMINGTON, Minn. — Let's begin this ode to the most efficiently run Super Bowl week in recent memory — perhaps all memories — by breaking a central rule of any narrative and stating the obvious:
It's pretty dang cold.
We know this because Michael Gehlken, our gifted Raiders beat writer for the Review-Journal, has in his possession a full-face ski mask that suggests he is either truly allergic to freezing conditions (fact) or is planning some freelance work and is about to knock off the local Wells Fargo.

He would be caught and arrested, of course, assuredly pausing to stop and interview a teller he mistook for a family member of Jon Gruden.
But football weather (for the insane) outside hasn't in any way diminished how organized those hosting Super Bowl LII have been inside.
Minnesota might be known for its lakes, but it's setting a fairly elevated bar for how it has welcomed the world to a party that culminates with the Patriots meeting the Eagles at U.S. Bank Stadium on Sunday.
Are you watching and learning, Las Vegas?
Think space (we have plenty of that back home) and a smooth transportation system (uh-oh).
You can be incredibly organized with a monstrosity of a mall in which the NFL has placed its command center here, meshing thousands of media members with everyday shoppers in a most unique and feasible manner.
There is a Chick-fil-A one floor up from the media work room, which pretty much sold the place for those thousands with laptops and notebooks.
They say you could fit 258 Statues of Liberty inside the Mall of America and its nearly 5 million square feet, and it sure seems as though there are huddled masses of Vikings fans everywhere yearning to finally breathe free from a certain NFC championship game.
Give me your tired, your poor, your purple tears …
Want some irony?
More than anything else, having a Super Bowl headquarters in a mall of more than 500 stores strewn around space that includes two hotels and a 7-acre amusement park and an 18-hole miniature golf course has eliminated much of the corporate feel to an event that is entirely defined by corporate feel.
Is there anything more everyday American than a Super Bowl in the upper Midwest where you can see Tom Brady walking past a Bed Bath & Beyond while you sip on an Orange Julius?
Is there anything more locally nostalgic than a red seat hanging from a wall in the amusement park to commemorate the 522-foot homer that Harmon Killebrew hit for the Twins when these same grounds played home to old Metropolitan Stadium?
"This is our gathering place," said Bonnie Hugley of the Twin Cities, who strolled the mall with her husband, Tim. "It's like no other place. You can come and see all of the NFL events and you don't feel secluded or shut off from them. The whole state feels involved with this (Super Bowl)."
The crowds have grown steadily since Monday, and it's now nearly impossible to maneuver much around the third floor food court, where the NFL Network and hundreds of stations along Radio Row broadcast daily.
Nobody really complains about the weather, which dropped to as low as minus-3 late Thursday. It's early February in Minnesota. You pretty much count on parkas and gloves when packing.
It feels like, more than anything else, how a Super Bowl should feel, more about the folks from the host city than the billionaire suits preparing for their fancy parties in even fancier suites. Local taxes helped subsidize a percentage of U.S. Bank Stadium. You're darn right Minnesotans need to be part of this, and they have been.
Families at the Fan Experience. Kids wearing jerseys covered in autographs. Daily activities. Nightly fireworks. Winter carnivals being extended.
"We came to the mall to see people, anybody," said Becky, a resident of nearby Apple Valley. "Sure, it's cold for this time of year, but this is great for Minnesota. It's too bad the rest of (the country) has to think we're cold all the time. Last week, it was in the 30s."
Break out the board shorts and flip flops!
If you're lucky, you might even be able to snap a picture with a few of your favorite local celebrities, as Bonnie Hugley did with R&B songwriting and record producers Jimmy Jam and Terry Lewis.
She would even take that photo over one with Brady.
"Jimmy Jam and Terry Lewis belong to us," she said. "You always have to support Minnesota."
Much as it has supported Super Bowl LII.
The most efficiently run in recent memory.
Perhaps all memories.
What cold?
Contact columnist Ed Graney at egraney@reviewjournal.com or 702-383-4618. He can be heard on "The Press Box," ESPN Radio 100.9 FM and 1100 AM, from 11 a.m. to 2 p.m. Monday through Friday. Follow @edgraney on Twitter.