Mountain West must be ready if San Diego State bolts for Pac-12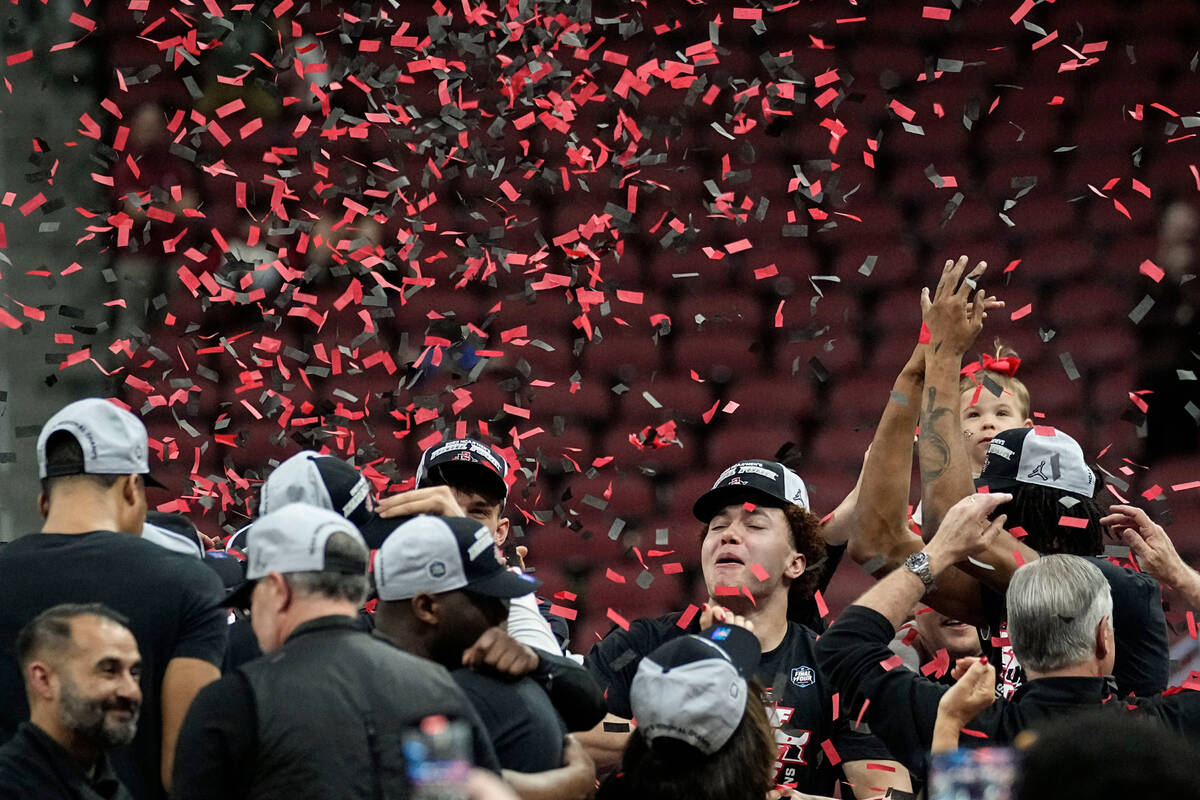 San Diego State is headed to the Final Four for the first time, a fact that should only strengthen the assumption that an invitation to the Pac-12 is forthcoming.
What that means for the Mountain West: It isn't good when one of your most successful members bolts for a Power Five league.
The conference in which UNLV exists should be ready. Have a plan.
Gloria Nevarez insists it does, the new MW commissioner speaking on the subject at the recent league basketball tournament.
Just not exactly sure what it is.
For a Mountain West that has 11 members for basketball and 12 for football, how it reacts to a sudden defection could shape the league for its foreseeable future.
That's why it's imperative the conference have options in how to respond.
Pause for now
It's all important — recruiting areas, size of a media market, geographical fit — but also doubtful many of those schools the Mountain West might consider inviting would possess all such ingredients.
What the Mountain West shouldn't do is automatically water things down with multiple schools that would add numbers but little else. You would still need one for an even number of football programs. You definitely don't need several more.
Apologies to the New Mexico States of the world.
"If adding (schools) is right for us, it's not off the table," Nevarez said. "I think the magic number for us is somewhere between 10 and higher. We're still in a good spot. I don't think there will be a sense of panic if we lose one."
But what about more?
The roller coaster of conference expansion and realignment has hardly slowed to a stop, meaning dominoes are sure to continue falling across the collegiate landscape. There's no guarantee San Diego State is the league's only school of which others have an eye on.
The conference has a committee of three athletic directors and three presidents that meets regularly on the subject, that talks constantly about how the Mountain West wants to be defined. It needs to.
"It's an everyday thing, keeping our ear to the ground and chasing down rumors to see if we can nail them down and whether they're based on truth or not," Nevarez said. "Something that was never thought about is our every day now.
"It we lose School A, this is where we might go. If we lose two or three schools, we might go here. If it becomes Armageddon …"
Then it's really bad news for the Mountain West.
Then you are adding just to add and remain viable.
Pac-12 splinters?
Also consider: Southern California and UCLA are headed from the Pac-12 to the Big Ten. That rumor mill Nevarez speaks of has for a while been spinning some doozies, that several Pac-12 schools could be enticed by a conference such as the Big 12 and its secured media rights deal (which pays each member $32 million annually) with ESPN and Fox Sports.
The Pac-12 still doesn't have a new media rights deal. It is said to be coming soon. But how many of the remaining 10 schools want to go all-in on a deal in which a major part is reportedly streaming services?
If there is any chance the Pac-12 splinters, some schools (see the likes of Washington State and Oregon State) could be left for the Mountain West to possibly pluck.
Lots of dominoes, for sure.
"It all depends on whether we lose (a school or schools) and what we lose and when and who is available at the time," Nevarez said. "It really is a Rubik's Cube of what-ifs.
"Am I worried? No. We're ready if we have to do something. I hope we don't."
San Diego State just made the Final Four.
Good that the Mountain West is ready.
Whatever that means.
Ed Graney is a Sigma Delta Chi Award winner for sports column writing and be reached at egraney@reviewjournal.com. He can be heard on "The Press Box," ESPN Radio 100.9 FM and 1100 AM, from 7 a.m. to 10 a.m. Monday through Friday. Follow @edgraney on Twitter.