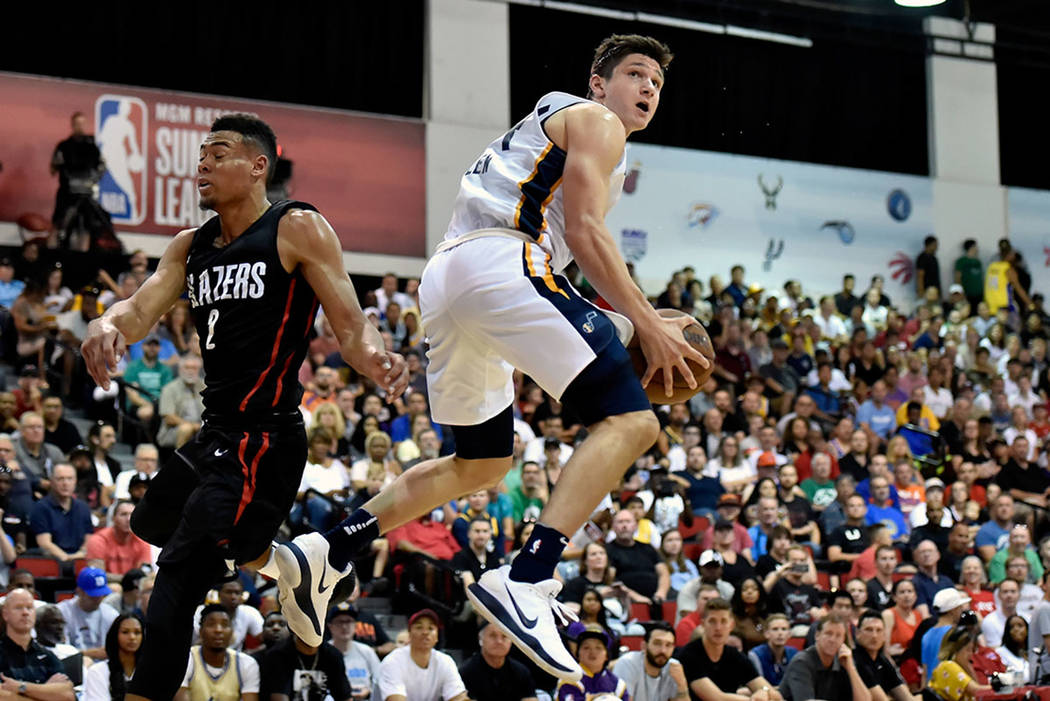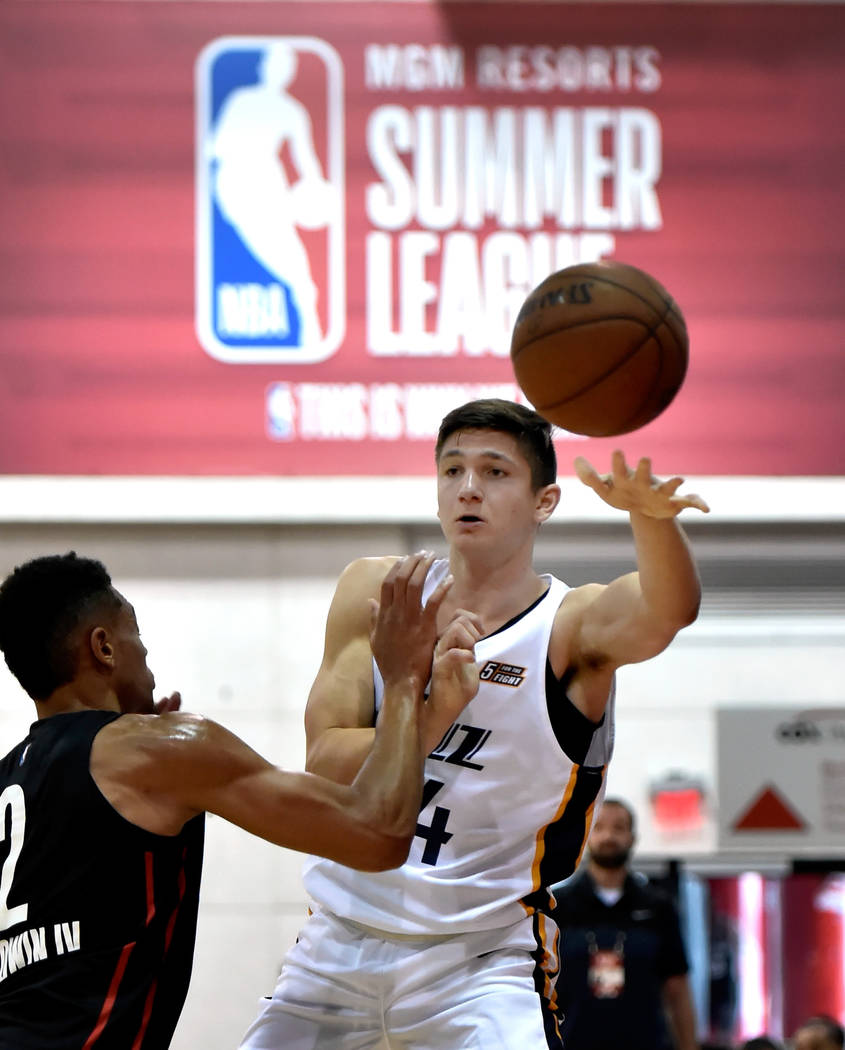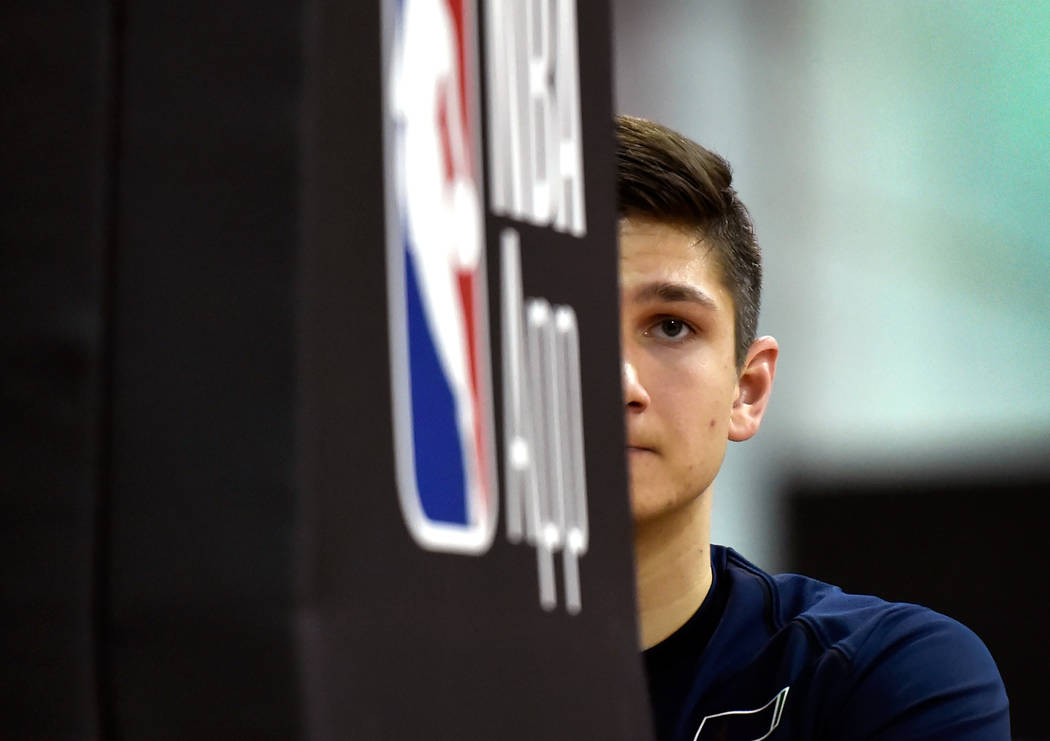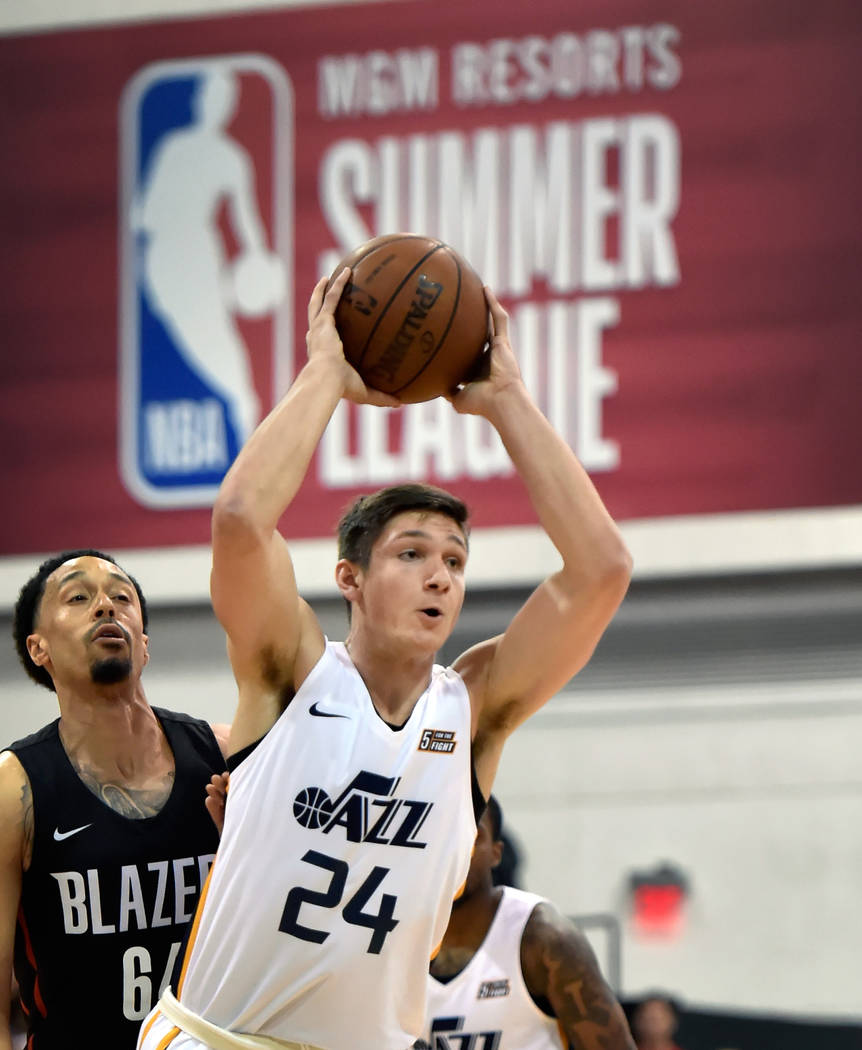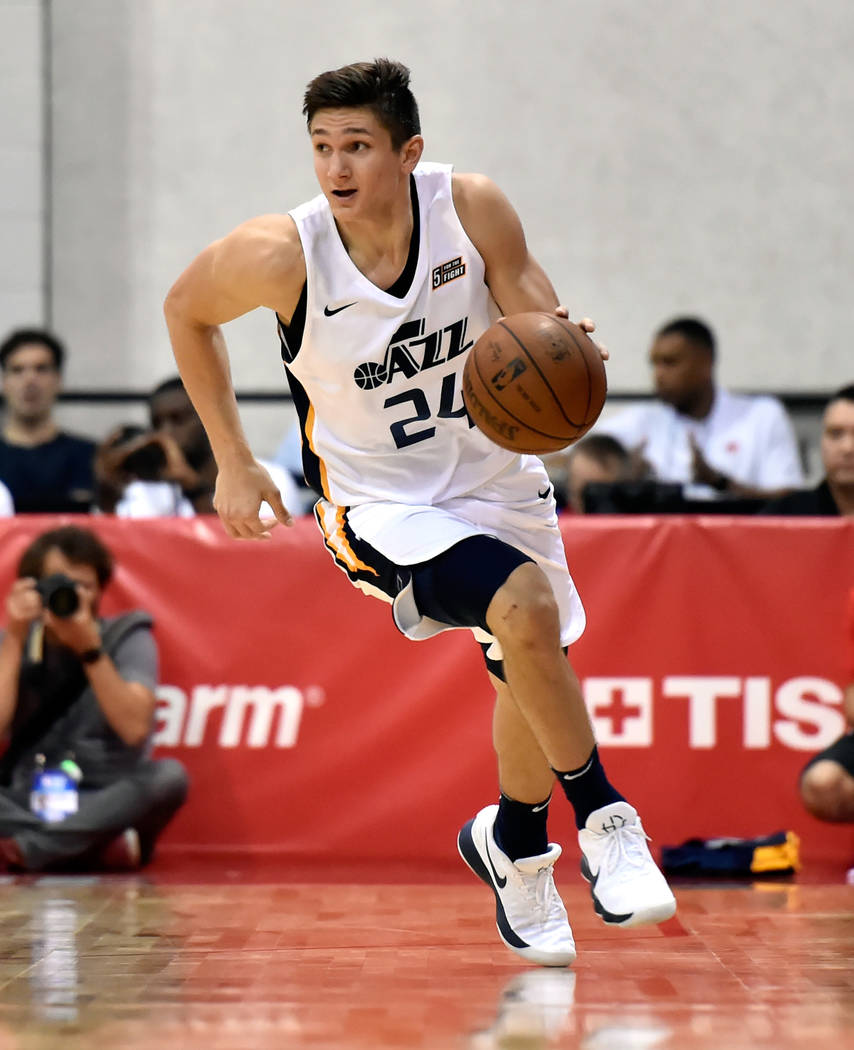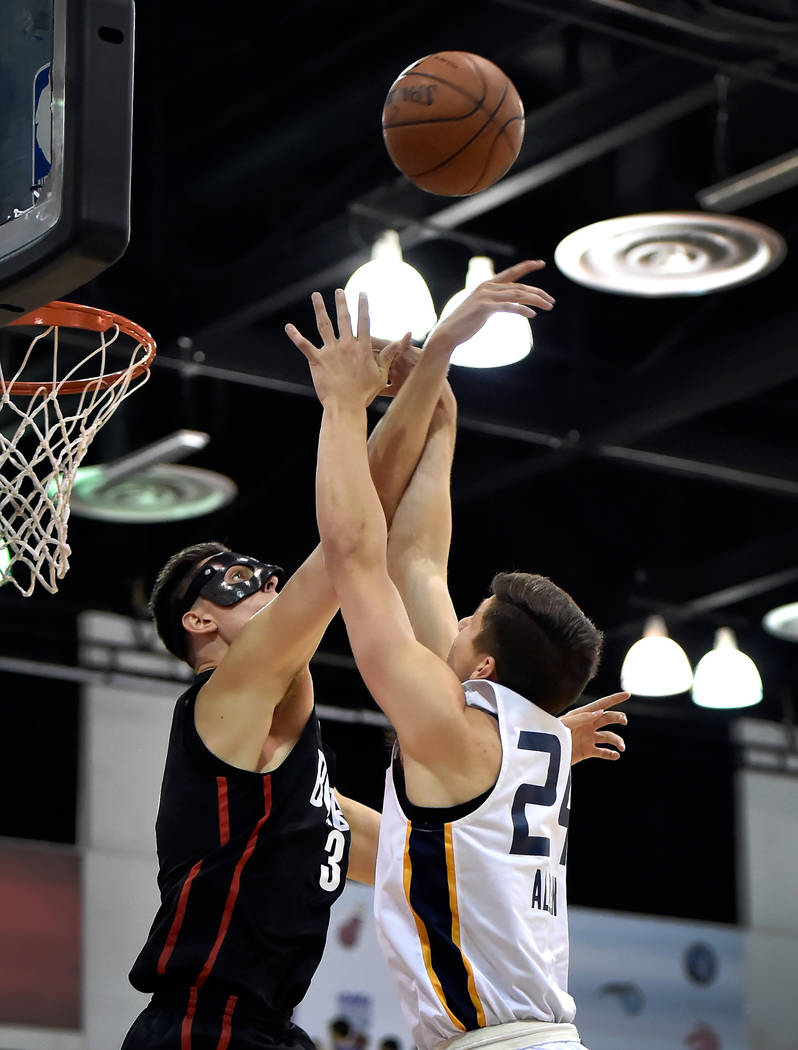 I would think diplomats might spring a leak talking to basketball fans about Grayson Allen, because there is no middle ground when it comes to the NBA rookie, no foggy area from which to discover a broad consensus.
He is the Dallas Cowboys and New York Yankees and, yes, as much Duke basketball as you can fathom, an athlete folks either love or loathe, cheer or scorn, desperately want on their side or hate when he plays against it.
Think of the East German swim team of the 1976 Olympics.
Now think of Michael Phelps.
That sort of striking disparity in how most view him.
"I've had that my entire life," Allen said. "I'm used to it."
This is the part those who dislike him have never gotten used to: He's really, really good.
The last time Allen was seen shooting jumpers in Las Vegas, he was scoring what was then a career-high 34 points and Duke was pasting UNLV to the T-Mobile Arena floor with a 94-45 thrashing in December 2016, an embarrassing afternoon for the Rebels and yet one when Allen displayed many of the skills that made him a first-round pick of the Jazz.
Welcome to Summer League
He went No. 21 overall to Utah, which fell to Portland 93-78 in a Summer League game at Cox Pavilion on Saturday, Allen continuing his introductory tour to a professional level that will test what in college earned him the reputation as a dirty player.
"I have to know playing in the NBA as a rookie, guys are going to be physical with you and come after you and test you to see what you got," he said. "You have to come right back at them. I don't know if (opposing players) underestimate me, but they definitely like to go at me."
You know about the trippings, about violations against players from Florida State and Louisville and Elon, about Duke coach Mike Krzyzewski stripping Allen of his captaincy and placing him on indefinite suspension, which lasted all of one game and enraged the anti-Grayson side of the ledger even more than usual.
So maybe it's a bed Allen has made and one that shouldn't at any time soon offer an unbiased judgment when altercations occur.
And yet …
He got tangled up with fellow rookie Trae Young of the Hawks in a summer game Thursday in Salt Lake City, a play you see all the time in the NBA and yet it was predictably overblown across social media for the simple fact Allen was involved.
Young pushed Allen, who responded with a shove to Young's stomach. Both were to blame and each was assessed a technical. Move on.
Then, near the end of Saturday's game, Portland guard Wade Baldwin IV pushed Allen as they went out of bounds.
It was Allen who fans immediately began chiding. It was Baldwin who was assessed a flagrant foul and ejected.
Nothing will faze him
"I think what's going to happen is that as (Allen) comes into the NBA, there's a learning curve that changes things because the game is different at this level," said Utah summer coach Alex Jensen. "But he plays hard, no matter the score. You never want to predict anything, but there is no question that playing four years of college and where he played and who he played for is an advantage."
Nothing will faze Allen. Not a player who wore Duke across his chest and was so despised in every arena other than his own, who played in more big games over four years than most do in their lives.
He's athletic, shoots the heck out of it, could as a rotational player add instant offense for years, makes the right play more often than not, is better defensively than most think and yet smart enough to understand where his weaknesses exist at that end.
Allen scored 16 points on 6-of-17 shooting Saturday, making just 2-of-9 on 3s and yet was by far Utah's best guard in terms of penetrating to find open shooters.
But he also played to a minus-22 over nearly 29 minutes.
"It's a lot easier when you slow down," Allen said. "I'm seeing the spacing better. I still get antsy on a few plays, which is human nature. I'm joining a playoff team, so I have to carve out my role with the guys they already have. You're going to fail and get beat. You can't back down. Once you do, they see food and just come at you again.
"So you just come right back at them the next time."
People who love Grayson Allen champion such an attitude.
People who loathe him call it dirty.
The NBA won't change one thing, for sure: There is no middle ground to how folks view him, no foggy area from which to discover a broad consensus.
Nobody sort of likes the Cowboys and Yankees.
More NBA Summer League: Follow coverage online at reviewjournal.com/summerleague and @RJ_Sports on Twitter.
Contact columnist Ed Graney at egraney@reviewjournal.com or 702-383-4618. He can be heard on "The Press Box," ESPN Radio 100.9 FM and 1100 AM, from 11 a.m. to 2 p.m. Monday through Friday. Follow @edgraney on Twitter.