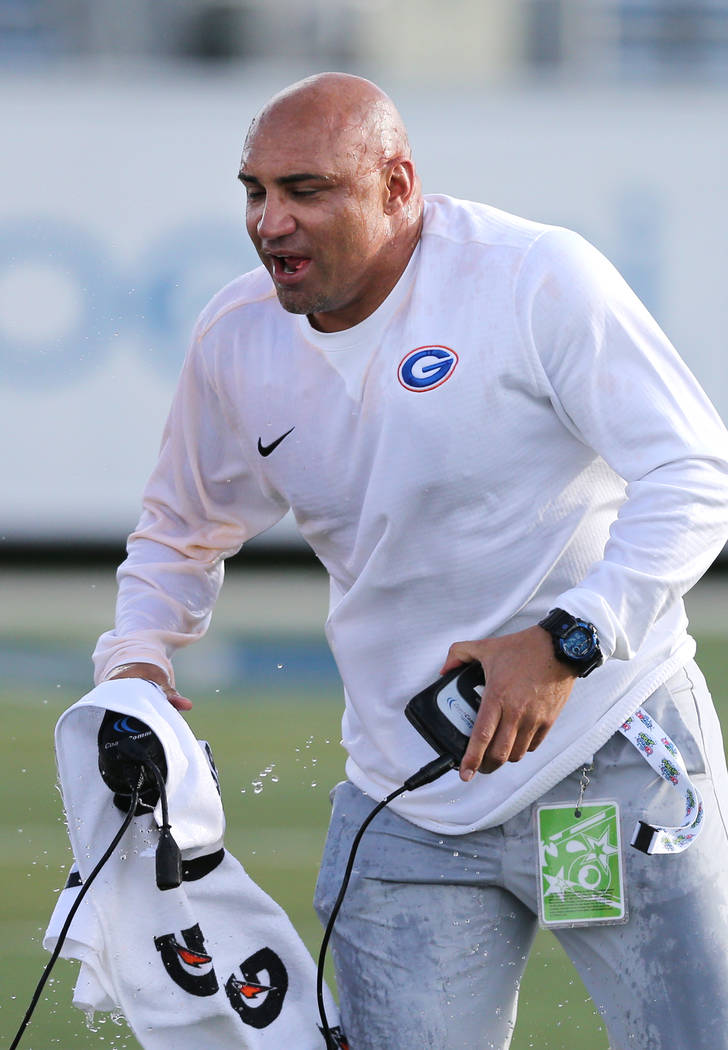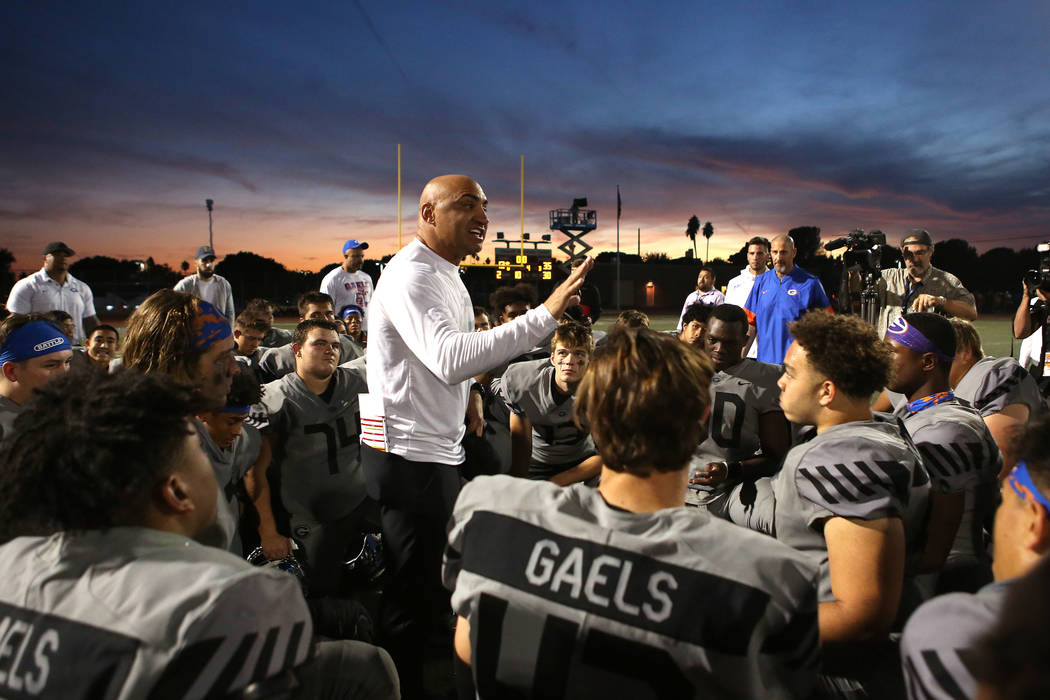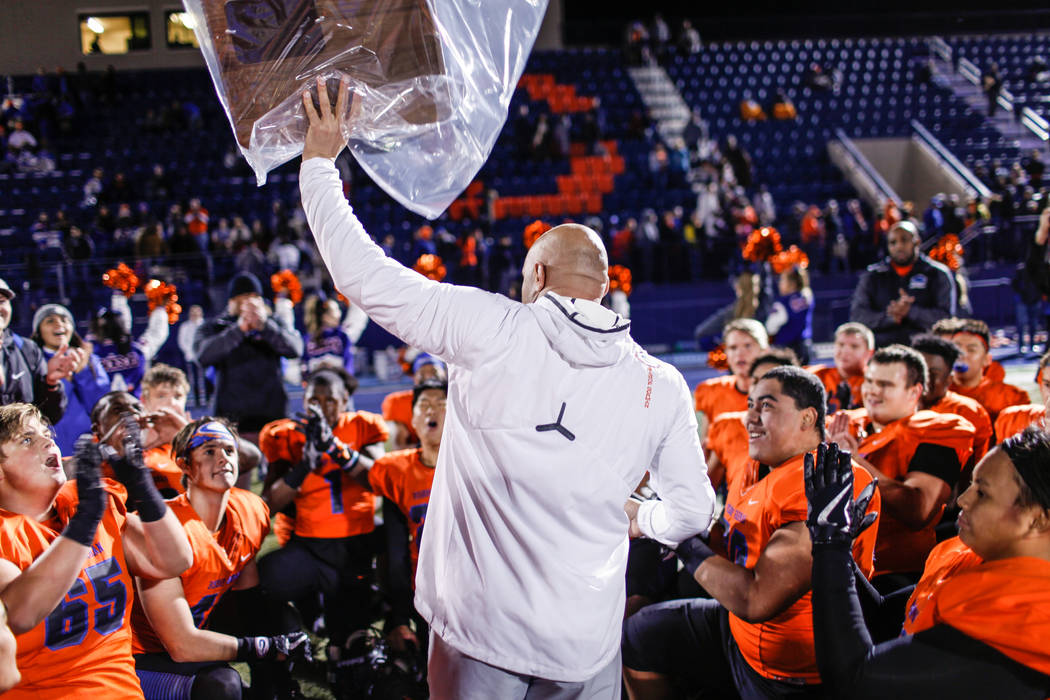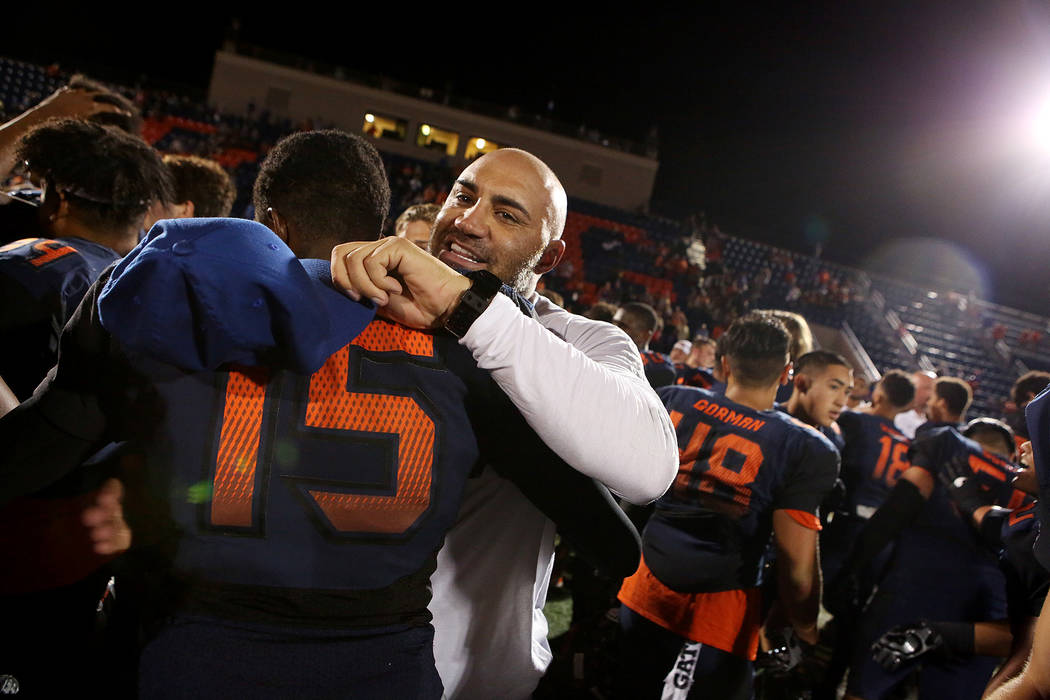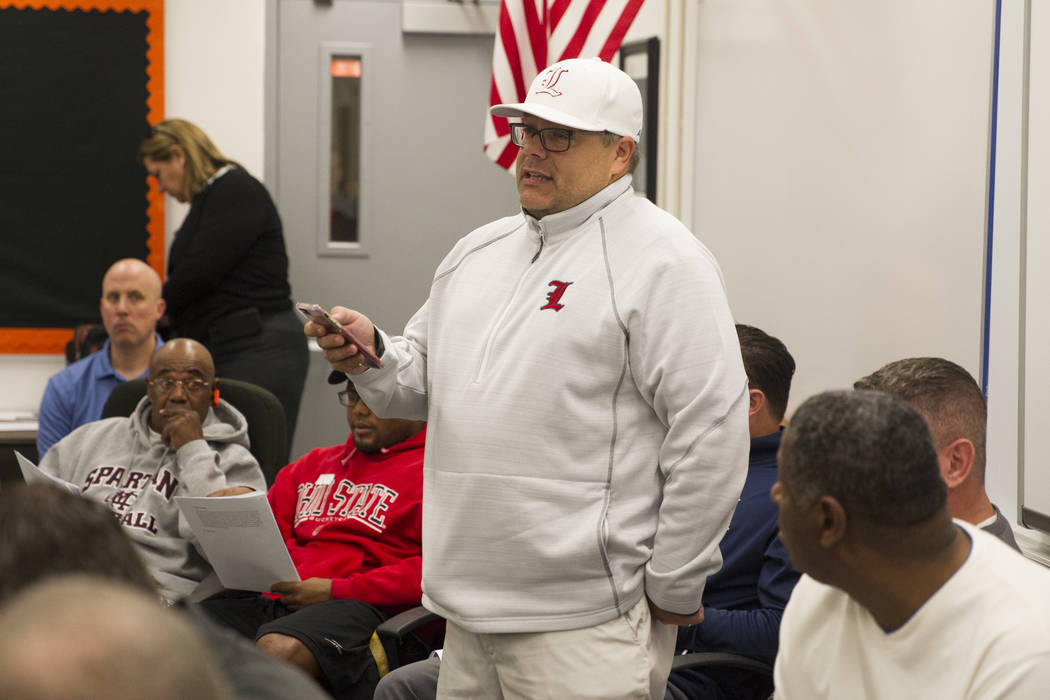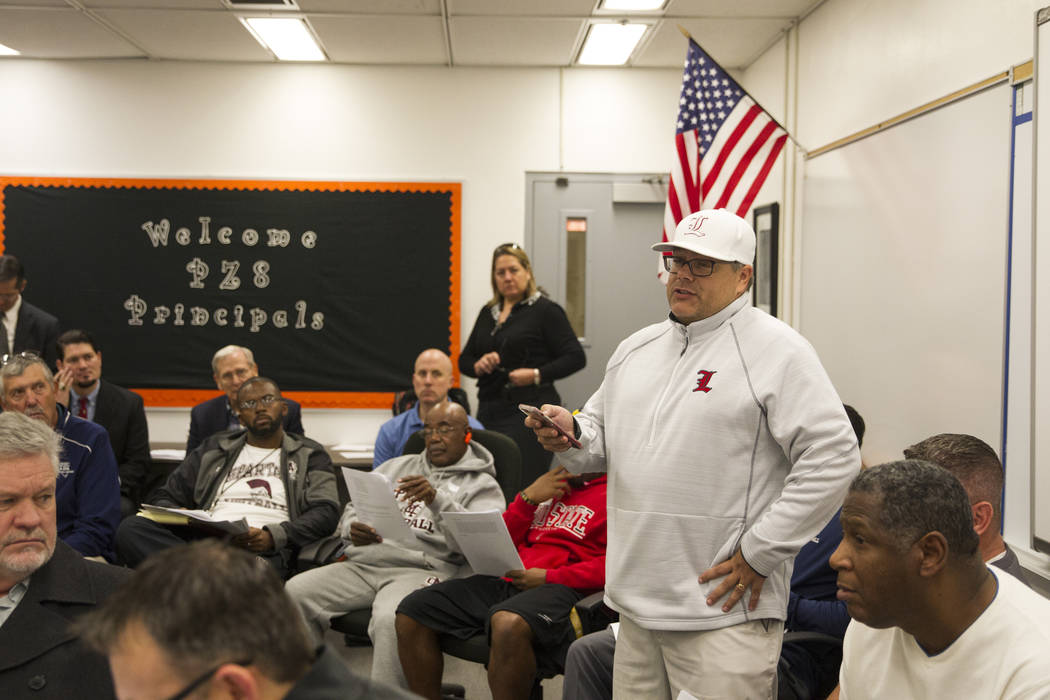 I love this story: A close friend has coached high school softball in Las Vegas for years. In 2009, he had gone to the same 7-Eleven for a Big Gulp after each practice and game, becoming a close acquaintance of the guy selling him soda.
On the night his team won a state title for the first time with him on staff, the coach was so over-the-top excited he wanted to share the news with everyone.
This included the soda guy, to whom the coach recounted many aspects of the game and how his team had just been crowned the state's best, about what an incredible feeling and accomplishment it was for him and the players and families.
The soda guy gave him a blank stare and offered this reply:
"That will be 89 cents."
Translation: Nobody cares.
I thought of this tale again Thursday when a new top classification for prep football in Nevada all but became official pending approval by the Nevada Interscholastic Activities Association's Board of Control, how opinions have ranged from sensible to ridiculous when it comes to northern schools having earlier voted against being included in the 5A format.
Which really meant a vote against the blue and orange elephant in the locker room.
First things first: There's no perfect answer to any of this. There's no right or wrong. There is only campaigning for what you believe is in the best interest of your specific program, and it's silly why so many not directly involved with northern schools apparently care so deeply.
"Reno, bunch of cowards, just decided to say, 'Oh, we don't want to do it anymore,' " Bishop Gorman coach Kenny Sanchez said after his team's 48-7 state title win over Reed."Imagine if you just conceded before the year even started that we're not actually playing for a state title, and we're just going to let Vegas play for a state title, and we'll do our 4A deal. I don't know why the reason is, other than Reno is soft."
I read the quote, laughed for a good hour and actually wished Sanchez would have continued, maybe playing the part of Danny Zuko and then racing some northern coach for pinks slips at Thunder Road, or suggesting a Friday night rumble behind the soda shop, where he would show up wearing a black leather jacket like The Fonz.
That will be 89 cents, is right.
In that Bishop Gorman has built a national power in football, a relentless juggernaut that in no way is lessening its grip of dominance on the state, the fact a majority of large schools up north with 40 percent less enrollment on average than their southern brethren no longer want to get their tails kicked by the parochial power in the state playoffs is hardly some sacrilegious conclusion. It's high school football, folks. Everyone get a grip.
Religion, politics and the disparity between most private and public school football teams — all topics not for lighthearted conversation.
There is also no end game to it.
There is no manner in which all will agree.
So as much as Bishop Gorman has every right as part of the NIAA to continue competing for a state title it has won nine straight years, no matter its many advantages over those they meet in Nevada, so, too, do northern schools in making the decision to remain in 4A.
Liberty coach gets it
"It's a complicated issue," Liberty coach Rich Muraco said this past week. "In a perfect setting, like in other states, you would have a public league and a private league. Unfortunately for Nevada, we just don't have enough private schools to compete in their own league. Gorman is in our state, Gorman is in our classification, they're the cream of the crop, so we're going to compete to try to beat them.
"You're going to lose something when you can't go up north and battle for a true state championship, so I'm a little disappointed the (North) is not going to be (in 5A). I'm a public school coach. I'm proud of the environment we create. We'll just keep working hard and try to take (Bishop Gorman) down."
Muraco gets it far more than most. He always has.
He also understands this split will be good for Las Vegas football at its highest level and mean more competitive games, fewer running clocks, more weeks the best teams will actually have to prepare and focus or risk getting beat.
Bishop Gorman is what it is, not changing any time soon, and if northern schools have determined by a majority vote it's in their best interest not to compete at the same level, so be it.
It won't be a perfect state bracket, but there is nothing perfect about an era with this dominant a blue and orange elephant.
Although it would be pretty close to a perfect scene if Kenny Sanchez showed up to the soda shop wearing a black leather jacket and looking for all those "soft" northern coaches.
I just don't think Potsie or Ralph Malph or anybody else would care.
Contact columnist Ed Graney at egraney@reviewjournal.com or 702-383-4618. He can be heard on "The Press Box," ESPN Radio 100.9 FM and 1100 AM, from 11 a.m. to 2 p.m. Monday through Friday. Follow @edgraney on Twitter.