Patrick McCaw knew the way to Golden State was with defense
Updated July 14, 2017 - 7:30 pm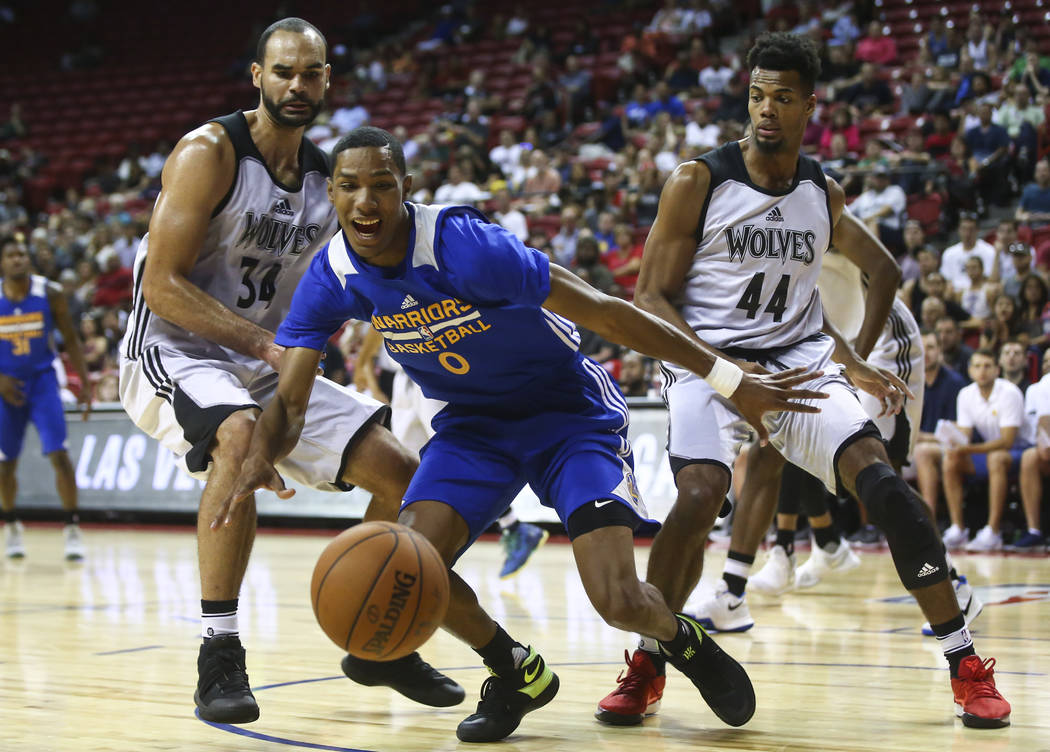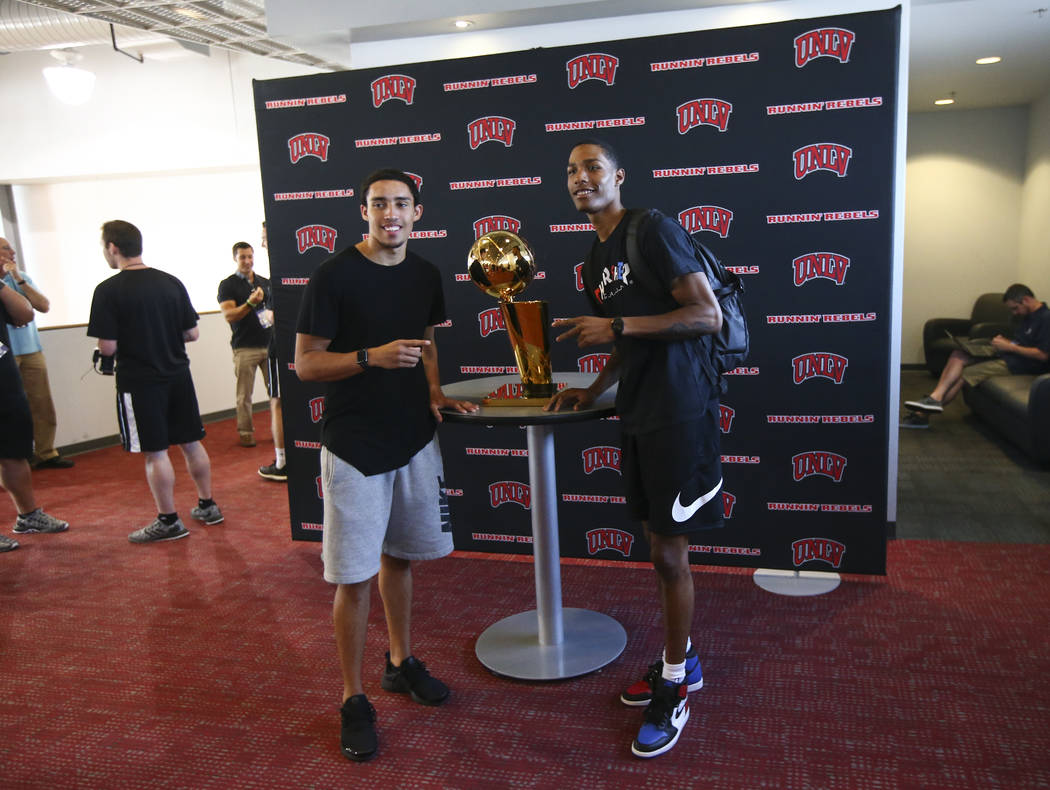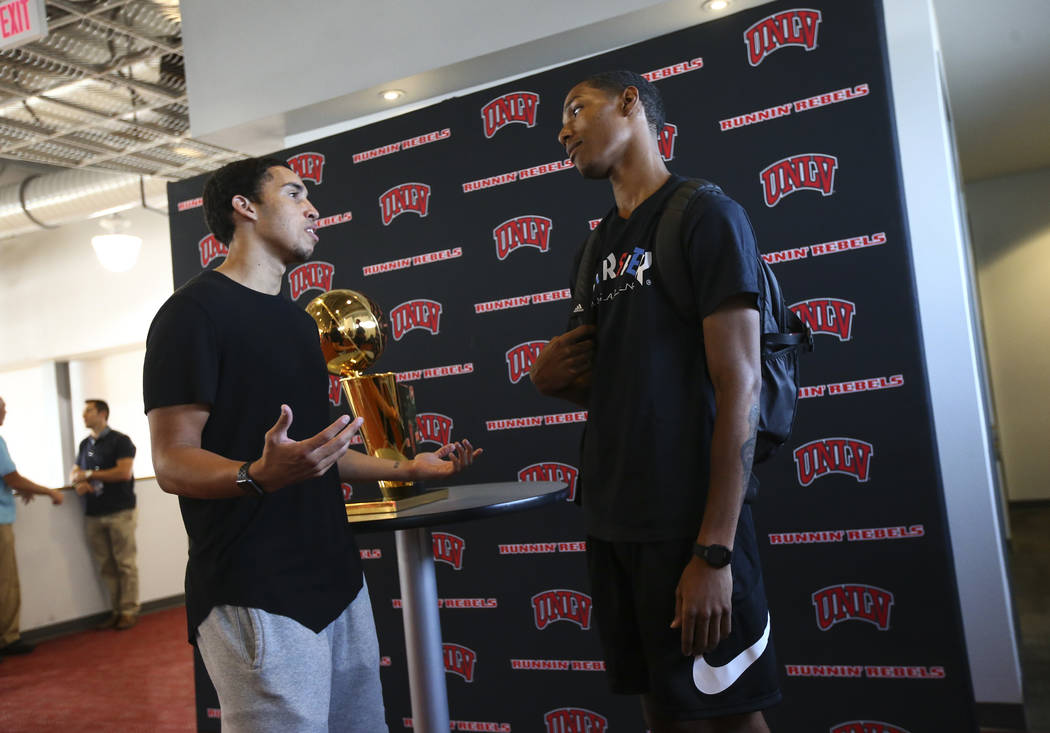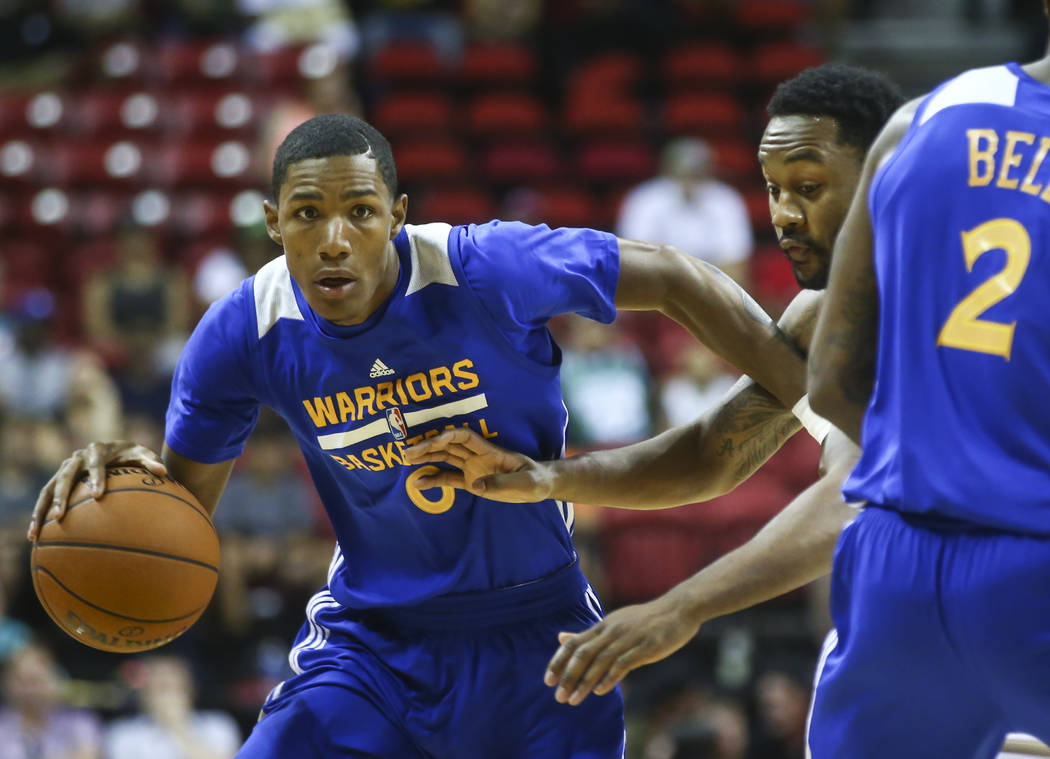 It's easy to get lost in the allure of such havoc, of the spacing and passing and off-ball screens that create all those 3-point attempts.
You know things are atypical when the world's best shooter also ranks first among NBA guards in screens that lead to baskets.
We've never seen anything like Steph Curry and the Warriors on offense, which is a major reason such little notice is given one of the league's top defenses.
Patrick McCaw turned some heads his rookie season, the former UNLV player who will soon receive a fairly significant piece of jewelry in the form of a championship ring, and your eyes need travel to just one end of the floor to know why he earned such an opportunity.
The Warriors believe McCaw can be one of those two-way players teams continuously pursue, but his place on the league's best team was born from this reality: He can really defend.
He predictably led the Warriors in scoring during the NBA Summer League, but it's those qualities his coaches most covet defensively that allowed McCaw to carve out a role during the team's title run, to fit seamlessly among all the superstars.
Golden State was once a franchise that couldn't guard air, but has now ranked among the top two teams in defensive efficiency two of the past three seasons.
A major reason: Identifying and drafting players like McCaw.
"Versatility, length, character," Warriors assistant coach Bruce Fraser said. "Pat has all those things. I didn't watch him in college, so it's hard for me to say what our scouts saw. But he has a chance to be a really, really special player. He is super skilled.
"You can put guys in different positions offensively, but when people say, 'I'm this position or that one,' I'm like, 'What position can you guard?' That's more important than anything.
"It's like when big guys say, 'I'm a shooting guard or small forward.' Well, can you guard those spots?
"To me, you are what you can guard."
The Warriors now can pretty much guard anything and anyone, a testament to drafting success and the fact their players are more interchangeable than an eBay collection of handbags.
They are all sorts of alike physically.
It allows them to switch screens more than LaVar Ball talks, switch at all times of a possession, switch any pick and roll, a treacherous tactic to most teams lacking the needed personnel and one that laughs in the face of a more historical defensive template.
Teams just don't defend like this.
Golden State does.
When you have a Defensive Player of the Year in Draymond Green and similarly long and athletic types such as Kevin Durant and Andre Iguodala and Klay Thompson and Shaun Livingston, numerous wing-sized bodies that can guard most positions, conventional isn't a necessary base to succeed.
Even last season, when many believed the Warriors would suffer defensively at the rim with the departure of Andrew Bogut and Festus Ezeli, things were covered more than adequately by Green and Durant.
The Warriors began this defensive transformation with Mark Jackson as coach from 2011 to 2014 and have become better under Steve Kerr the past three years. They didn't always switch everything under Kerr, but have gone that way more and more as the wins (and rings) multiplied.
And while Fraser says there is a nightly game plan as to how to defend each opponent — what situation to switch, what not to — players have the freedom to make independent decisions within the structure.
Summer league is filled with players such as McCaw, a second-round pick in 2016, ones with strengths and weaknesses to their games and yet hoping not only to discover the right fit in terms of team but that they have a needed enough skill to warrant such opportunity.
He did, understanding the difference between defending at UNLV and the NBA, while vast in terms of talent, really just meant more spacing, a shorter shot clock, quicker feet, closing out faster, moving at a more rapid pace.
"I knew coming into the NBA, my defense was the one thing that could guarantee me being ready to play," McCaw said. "We have a lot of smart players, guys who know what's going on at both ends of the floor. If somebody gets out of position or takes a chance, someone else will be there to help. The offensive game will come, but being able to guard in the NBA is huge."
For as much hype and publicity as the sea of 3-pointers receive, Golden State also does that as well as anyone else.
You might have the allure of havoc on one end, but you get a whole lot of important stops at the other.
Contact columnist Ed Graney at egraney@reviewjournal.com or 702-383-4618. He can be heard on ESPN Radio 100.9 FM and 1100 AM from 11 a.m. to 2 p.m. Monday through Friday. Follow @edgraney on Twitter.
The D in champions
Golden State has ranked among the top two NBA teams in defensive efficiency two of the past three seasons.
2014-15: First overall, 98.2 rating
2016-17: Second overall to San Antonio, 101.0 rating
* Warriors won the NBA title both years.
* Draymond Green was named Defensive Player of the Year in 2016-17.