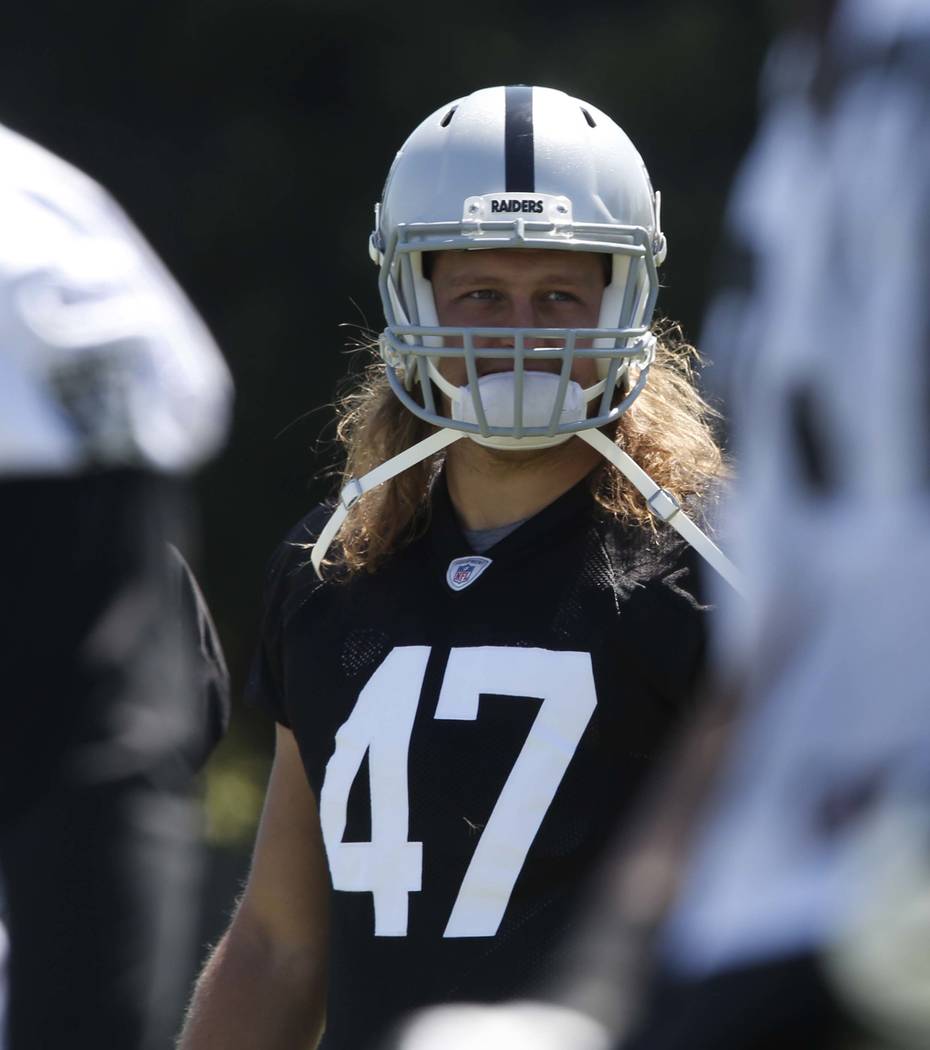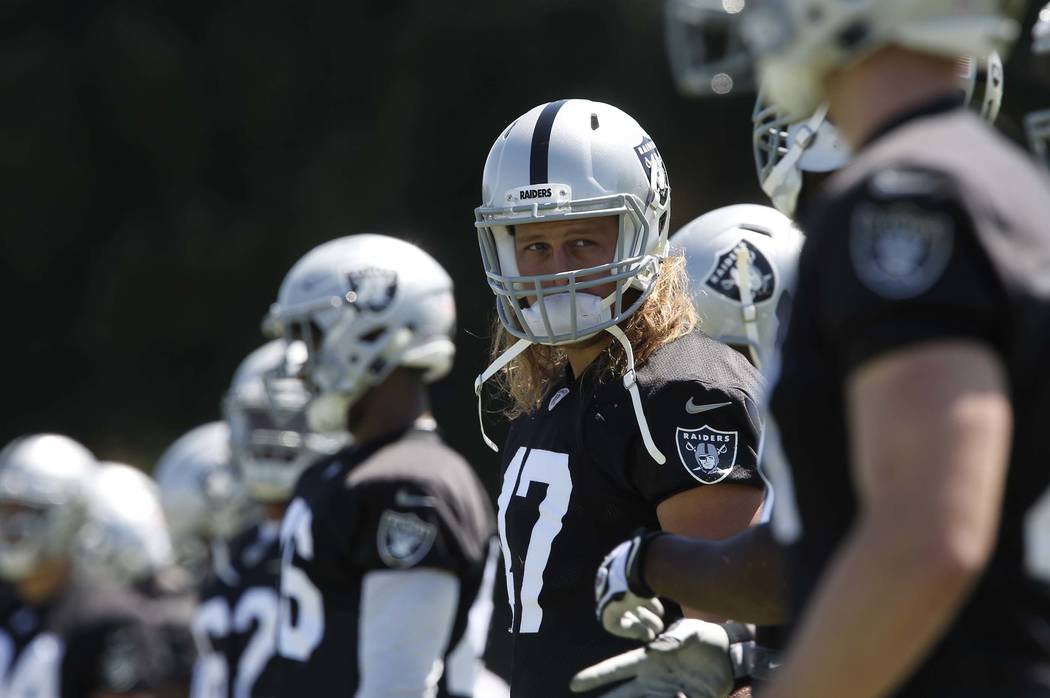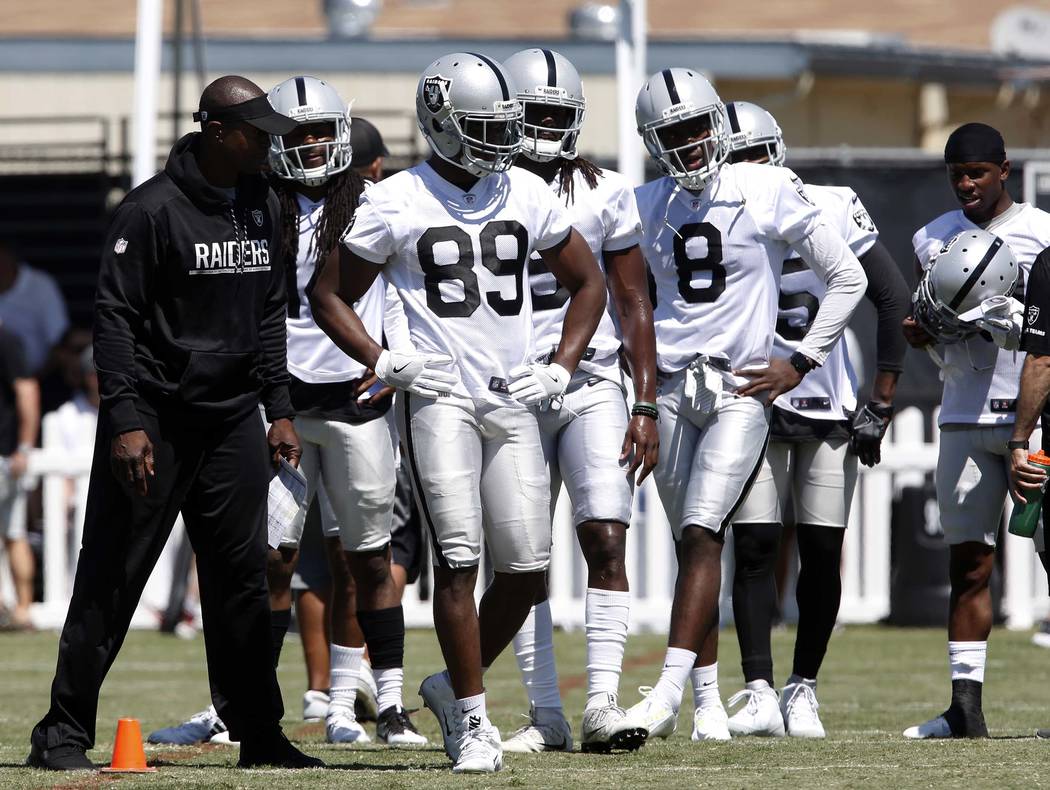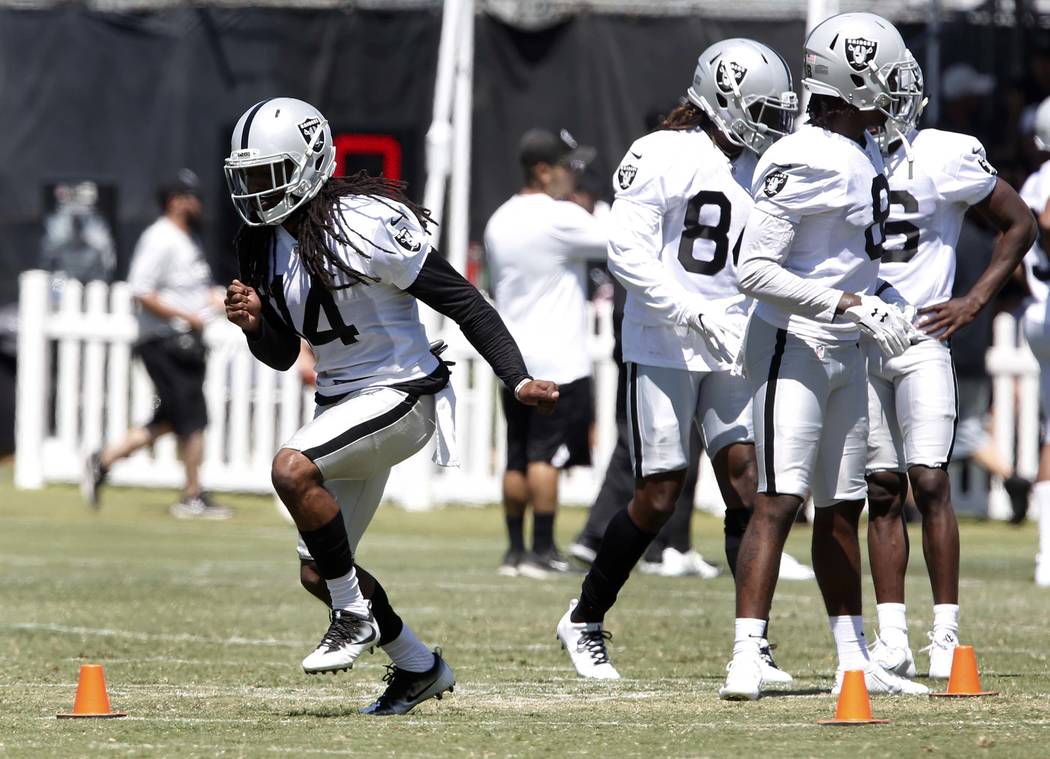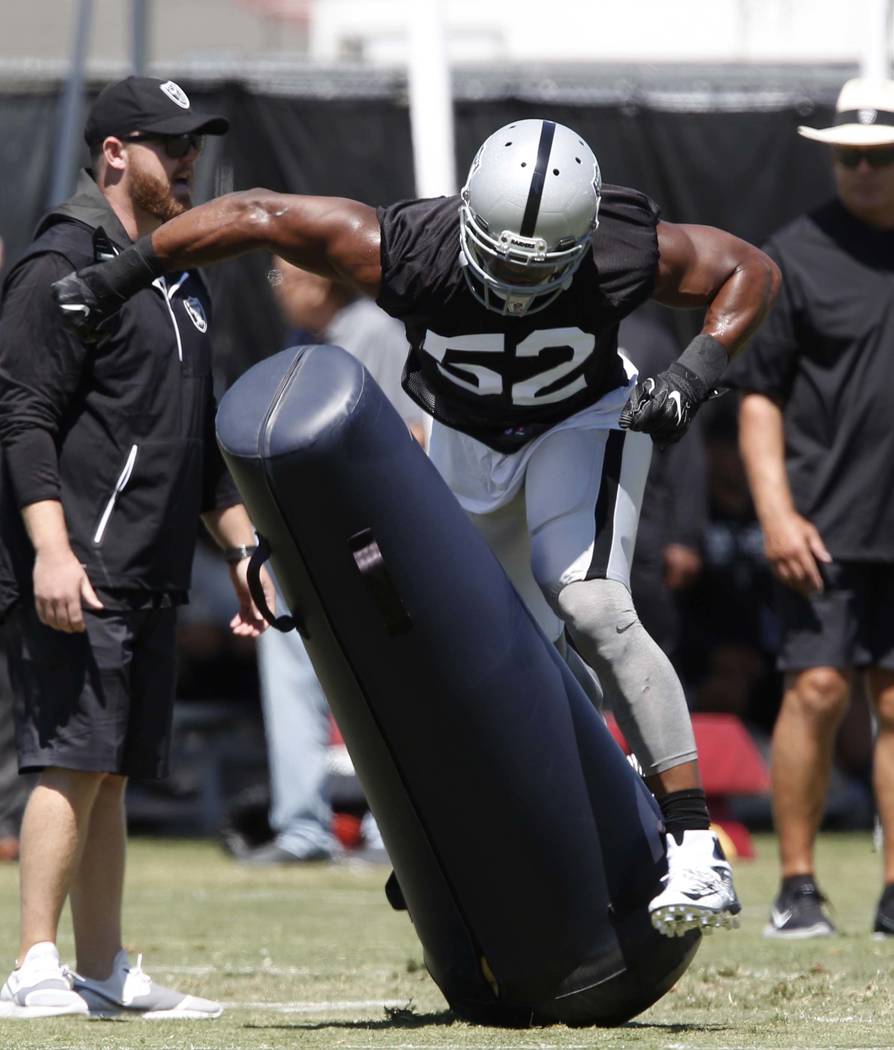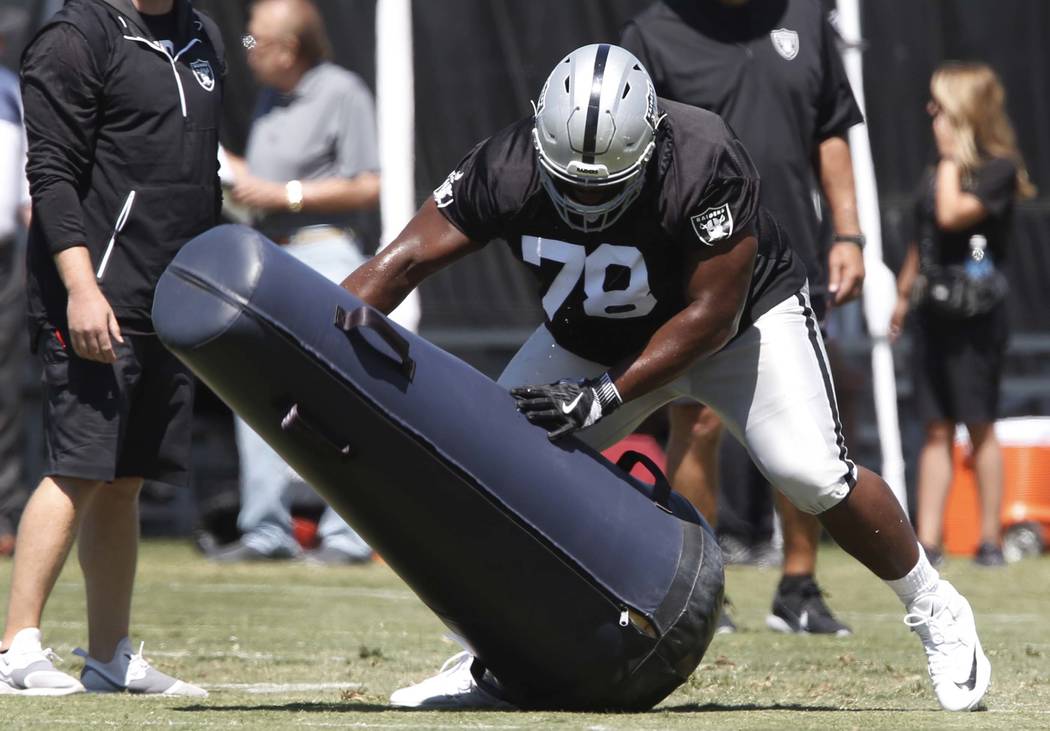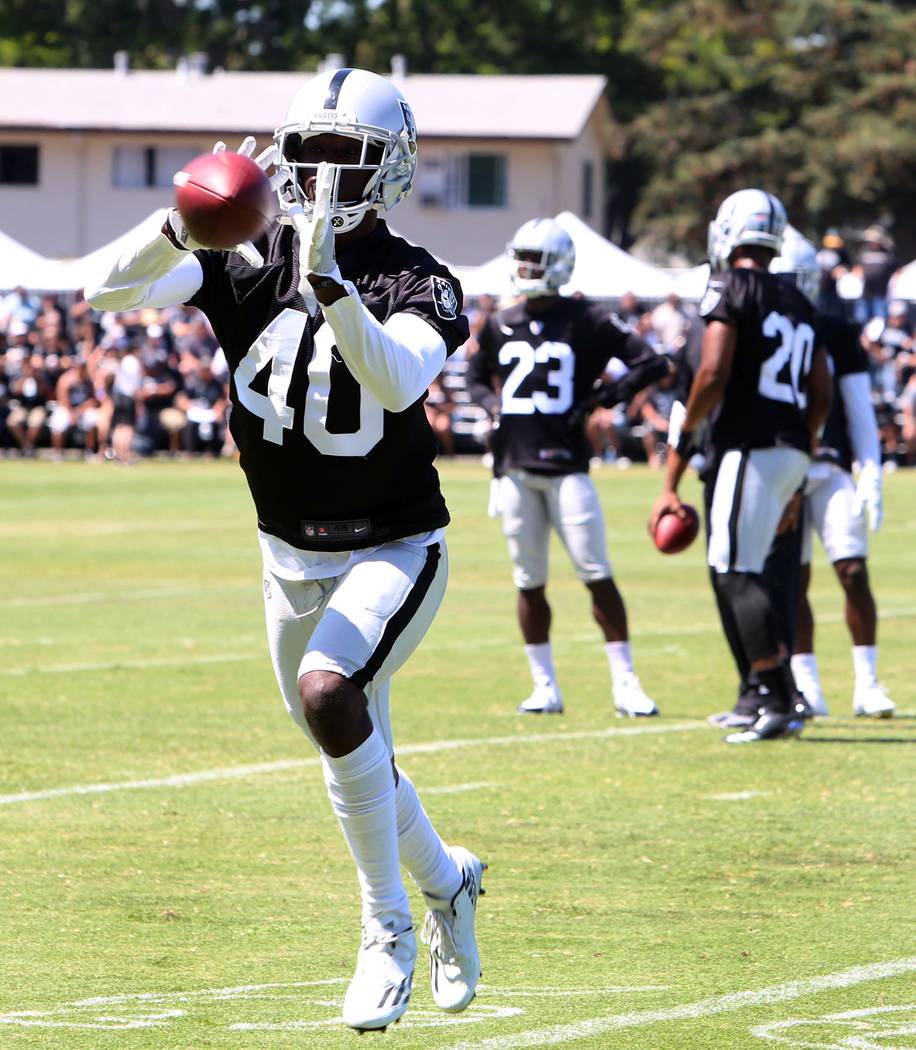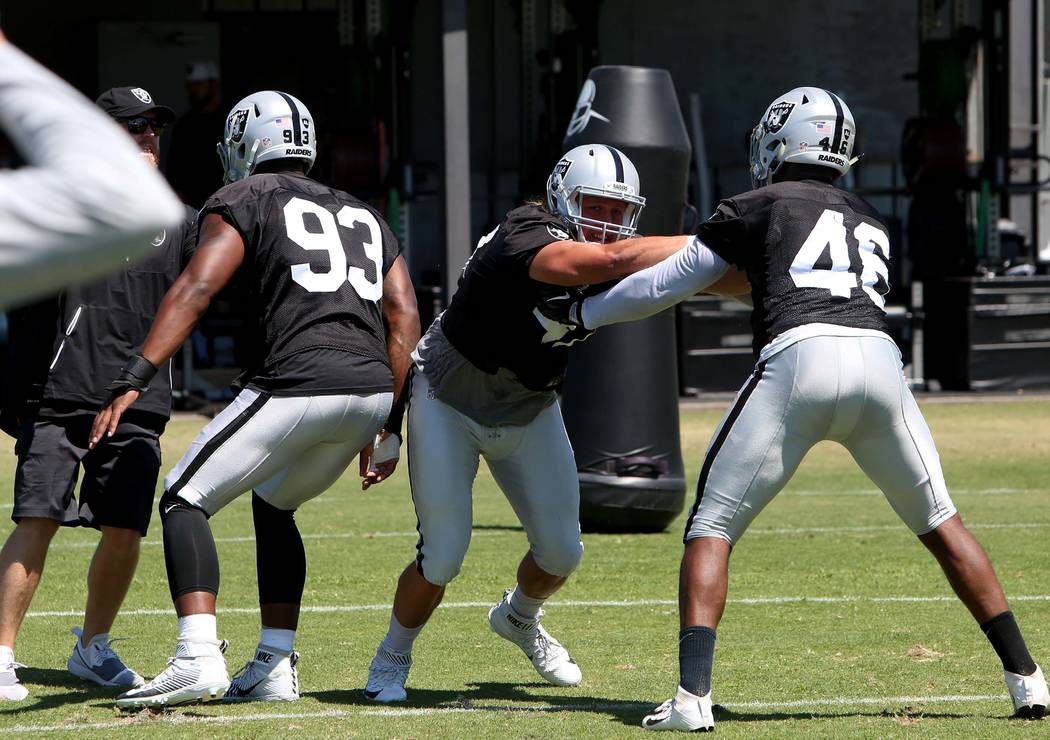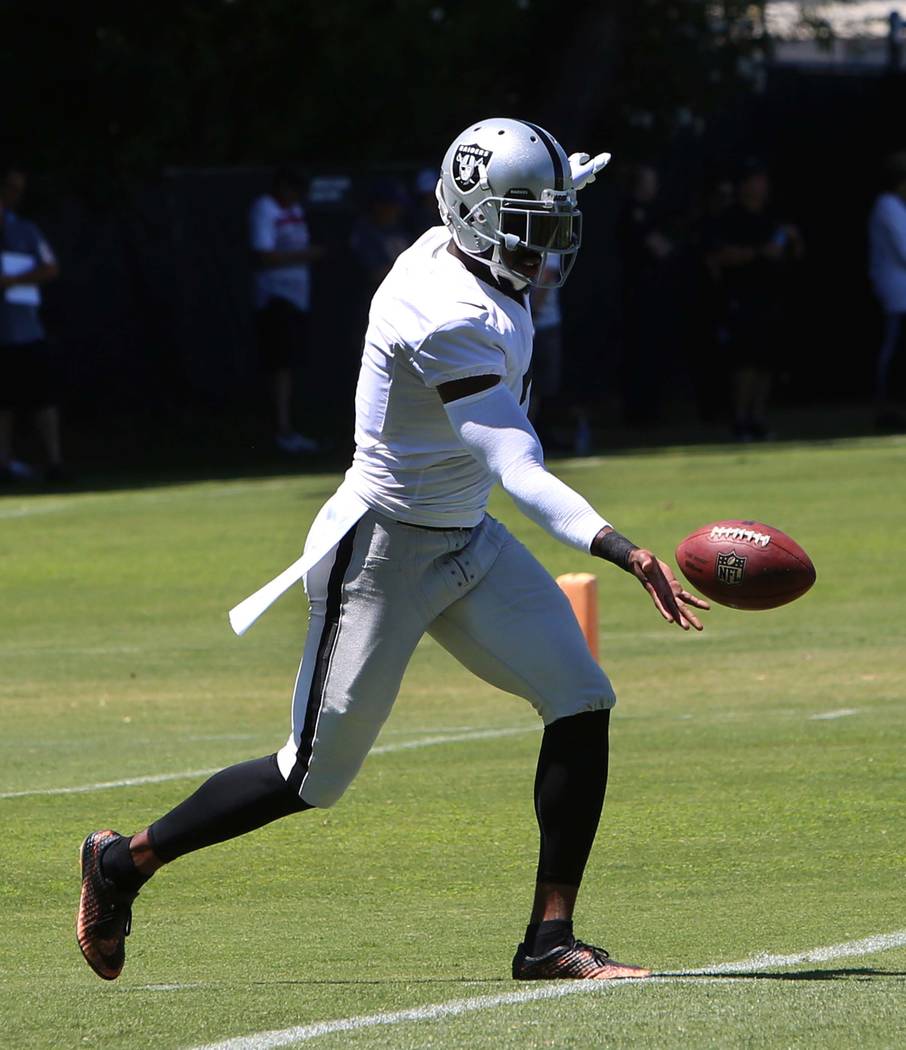 NAPA, Calif.
So, expectation is the root of all heartache?
I can only imagine how many volumes of blank verse Billy Shakespeare could have penned to chronicle the Raiders over the past three decades.
When his team won a third and what remains its most recent Super Bowl in January 1984, Al Davis believed the franchise's greatness would unveil itself in the future, that it had just begun a journey of what would deliver annual dominance.
Davis died in 2011, the longtime owner having never come close to seeing his prophecy realized, his silver and black obsession instead left more black and blue by the reality of losing seasons more often than not.
But if The Bard also wrote to have patience and endure, the Raiders might be closer to the doorstep of contention than they have known in years.
Feeling is, they're really, really good again.
For the first time since 2003, the Raiders have opened training camp when coming off a winning record and playoff berth, a team preparing at the Napa Valley Marriott for a season that most are predicting will culminate with an AFC West title and potentially deep playoff run.
Yeah, tell it to the 2001 Eagles or the 2000 Redskins or the 1995 Browns.
Or, yes, those 2003 Raiders.
The NFL doesn't lack for teams that sorely underachieved based on preseason hype, and it would be shrewd of the Raiders, who went 12-4 and lost to Houston in the wild-card round last year, to understand and respect such history before thinking about sizing any rings.
There is a reason that for 13 straight years — a streak that ended in 2014 — a team went from worst in its division the previous season to first. Whether it's more certainty or ruse, the mere perception this is a parity-driven league suggests nobody outside Foxborough, Mass., should ever believe themselves all that special until proven otherwise.
"Our thing is, we never cared about (expectations)," quarterback Derek Carr said. "It's nice for people to say good things, but we know that's only because of what happened last year. That's not this team. We have a lot more work to do to become a better football team.
"I said it many times leading up to camp — we didn't even beat Kansas City twice last year, so I don't know why everyone is so excited."
Which, given the Chiefs also went 12-4 and won the division, wasn't like losing to Cleveland.
Past examples
The Raiders reached the '02 Super Bowl against Tampa Bay, were trounced 48-21, returned a roster the following season that included a league MVP at quarterback in Rich Gannon and future Hall of Famers in receivers Jerry Rice and Tim Brown, and still went 4-12.
Do you remember the Dream Team in Philadelphia? It spent a fortune on free agents and went 8-8.
What about the Redskins when adding Deion Sanders, Bruce Smith and Jeff George following a 10-win playoff season? Another 8-8 side.
Cleveland — no, seriously — was coming off an 11-win season and thought a Super Bowl contender in the mid-1990s when it started 4-4, owner Art Modell announced he was moving the franchise to Baltimore and the year ended with a 5-11 record and the firing of a head coach … fellow named Bill Belichick.
"I don't think you can stick your head in the sand and not be aware of (predictions)," Raiders coach Jack Del Rio said. "That wouldn't be realistic. But for us, it's about where our focus is and where our energy is and understanding we're all part of something greater than self.
"There is a lot of talk about where we rank in the preseason. I don't really know if that adds up to much. I don't put a lot of stock in it. The season is long. Lots of ups and downs. It's about putting the work in and getting ready for a very challenging schedule."
It's one of the league's five toughest based on last year's results, and good luck finding an automatic win following the team's Week 10 bye, meaning if the Raiders are as good as many believe, it might not be until near Christmas and perhaps beyond when it becomes more fact than forecast.
That's a long time from now, and things like injuries and criminal investigations hanging over the head of a first-round draft pick and contract holdouts of a left tackle meant to protect the franchise quarterback you absolutely can't afford to get injured again and expect to win big are all things that can derail the process.
That's how thin the margin is, how expectations in the NFL can either produce great memories or even greater heartache.
The Raiders have had plenty of the latter since last standing atop the league.
Maybe that changes soon. Many believe it will.
Heck, even Billy Shakespeare found time for a little All's Well That Ends Well.
More Raiders: Follow all of our Oakland Raiders-to-Las Vegas coverage online at reviewjournal.com/Raiders and @NFLinVegas on Twitter.
Contact columnist Ed Graney at egraney@reviewjournal.com or 702-383-4618. He can be heard on "The Press Box," ESPN Radio 100.9 FM and 1100 AM from 11 a.m. to 2 p.m. Monday through Friday. Follow @edgraney on Twitter.