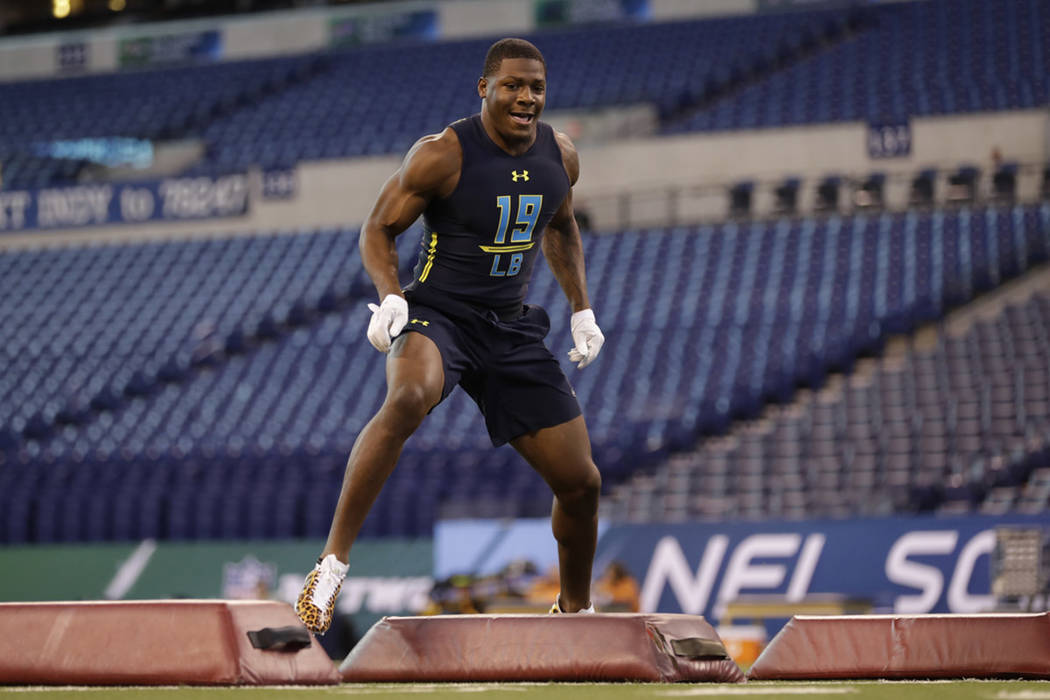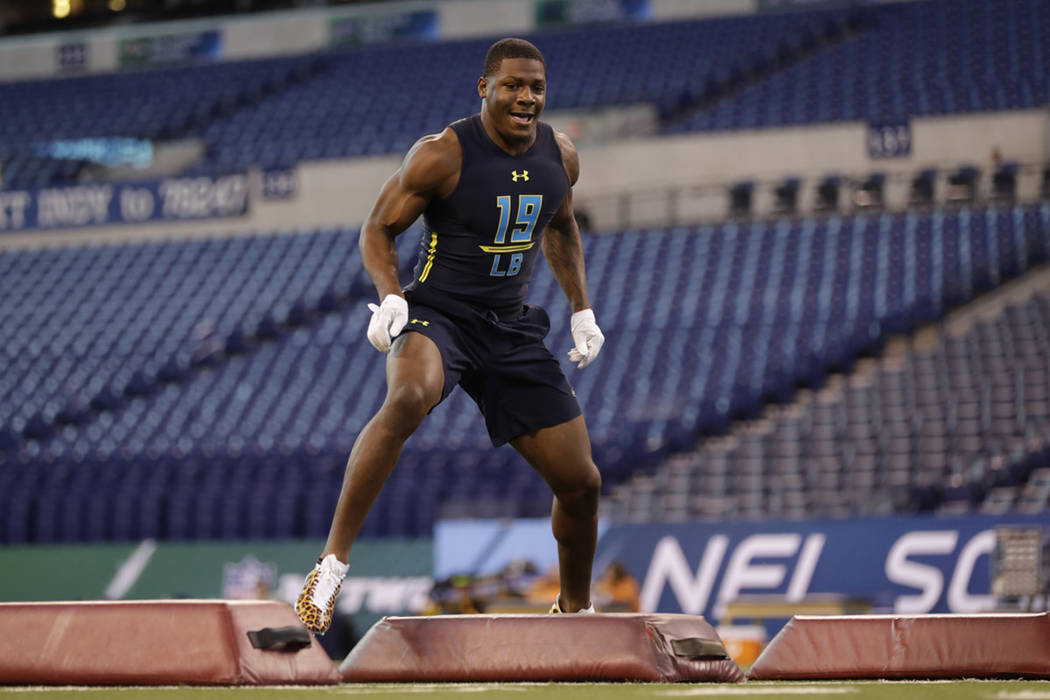 ALAMEDA, Calif. — The messages were ones of congratulations and yet also pleas for help, but whether Marquel Lee is yet prepared to answer them remains unknown.
He is an NFL rookie, after all.
Middle linebacker isn't the game's most important position, but you're also not using 10 fingers when compiling such a list and not including the chief communicator on defense.
Some of the league's best players — Luke Kuechly and Bobby Wagner to name a few — are found in the middle, and in today's world of pass-happy schemes, the guy running sideline-to-sideline making tackles while also patrolling the second level remains a significant role to fill.
The Raiders are still trying to do so.
Oakland drafted the 6-foot-3-inch Lee in the fifth round out of Wake Forest, and whether it did so with the idea he could make an immediate impact in the middle or not, the current depth chart suggests he will be afforded every opportunity.
"Yeah, I've got over like 100 or so (direct messages), comments and stuff (following the draft)," Lee said. "Things like, 'We need a linebacker, congrats.' 'We need a linebacker.' 'Looking for you to plug in this year.'
"It's been pretty exciting. I'm trying to help out as best as I can."
Jack Del Rio hasn't avoided the issue, the head coach saying more than once he's not sure the team has adequately addressed the position he manned for parts of an 11-year playing career.
The Raiders will look to familiar names and the waiver wire and at potential trades and, as Del Rio said, even veterans on the street when scanning the market for middle linebacker help.
For now, however, Lee gets his shot. His first taste came at a three-day minicamp over the weekend, where draft picks and undrafted free agents and tryout invitees gathered at the team's practice facility for their indoctrination to The Raiders Way of doing things.
Lee was issued jersey No. 55, the same one Del Rio wore during his career, a fact the player didn't know until informed by reporters. What he does understand is, at this point, he's competing with the likes of second-year pro Cory James and third-year player Ben Heeney in the middle.
Another possibility remains Perry Riley, who started 11 games at middle linebacker for the Raiders last season and remains unsigned.
Which means Lee, a second-team all-Atlantic Coast Conference pick in 2016 after totaling a team-best 105 tackles (20 for loss) and 7.5 sacks, might be one rookie coaches kept an especially sharp eye on during minicamp.
"We're not going to treat any of these young men differently," Del Rio said. "They're all going to come in here with an opportunity to learn our system. How we do things, how we function. Come in and express themselves to their fullest. Be who they are. Learn our system. Learn what it looks like to be a great teammate.
"I think once the veterans are with them, I think there's more of that where they get taught what our culture is like and how we do things, how we treat each other. I think that will come in time. The biggest thing is come in and compete. You're going to get what you earn. You're going to earn your way, and nothing is going to be given to any of these young men. That's the message."
The message in the middle is, help is needed.
It's not the most important position on the field, but it's close enough to know the Raiders still must address it.
Contact Ed Graney at egraney@reviewjournal.com or 702-383-4618. He can be heard on "Seat and Ed" on Fox Sports 98.9 FM and 1340 AM from 2 to 4 p.m. Monday through Friday. Follow @edgraney on Twitter.
Marquel Lee File
Hometown: Waldorf, Md.
Size: 6-foot-3, 235 pounds.
Drafted: 5th round, 168th overall.
College: Wake Forest.
Career numbers: 291 tackles, 143 solo, 14.5 sacks.